Oh, what a year 2017 was – for the world, for me personally, and also for me as a photographer and business owner. Here's the best of 2017: roundup – let's see how the year unfolded!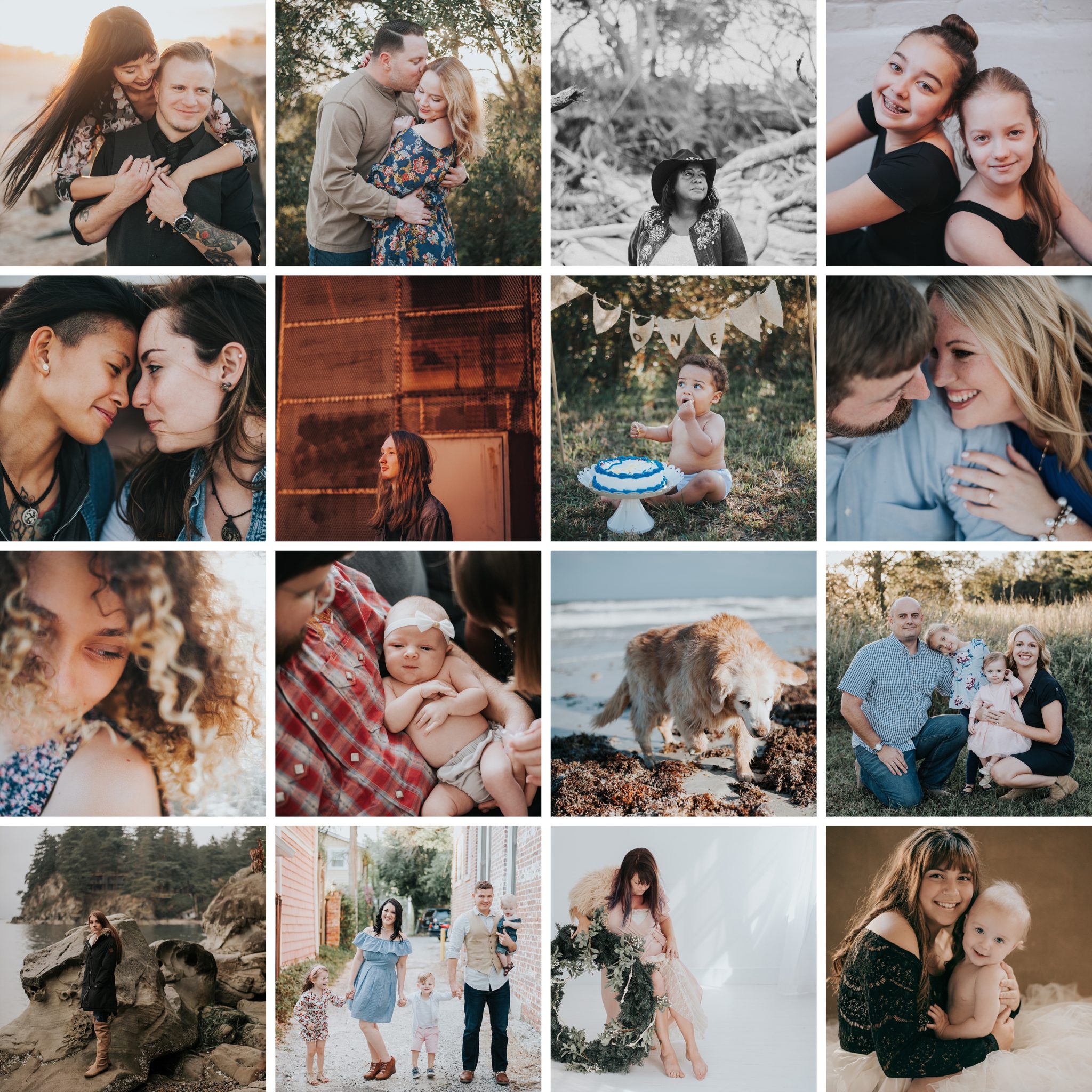 The year has seen so much change come about, but in my own little world, none have been greater than the changes I went through in my photography. From jumping in headfirst to family photography and all of the challenges and rewards it presents, to overhauling my entire business model and embracing the PRINT PHOTOS movement – I can only imagine what 2018 will bring. Here are some of the wonderful people that joined me on my journey.
1. Couples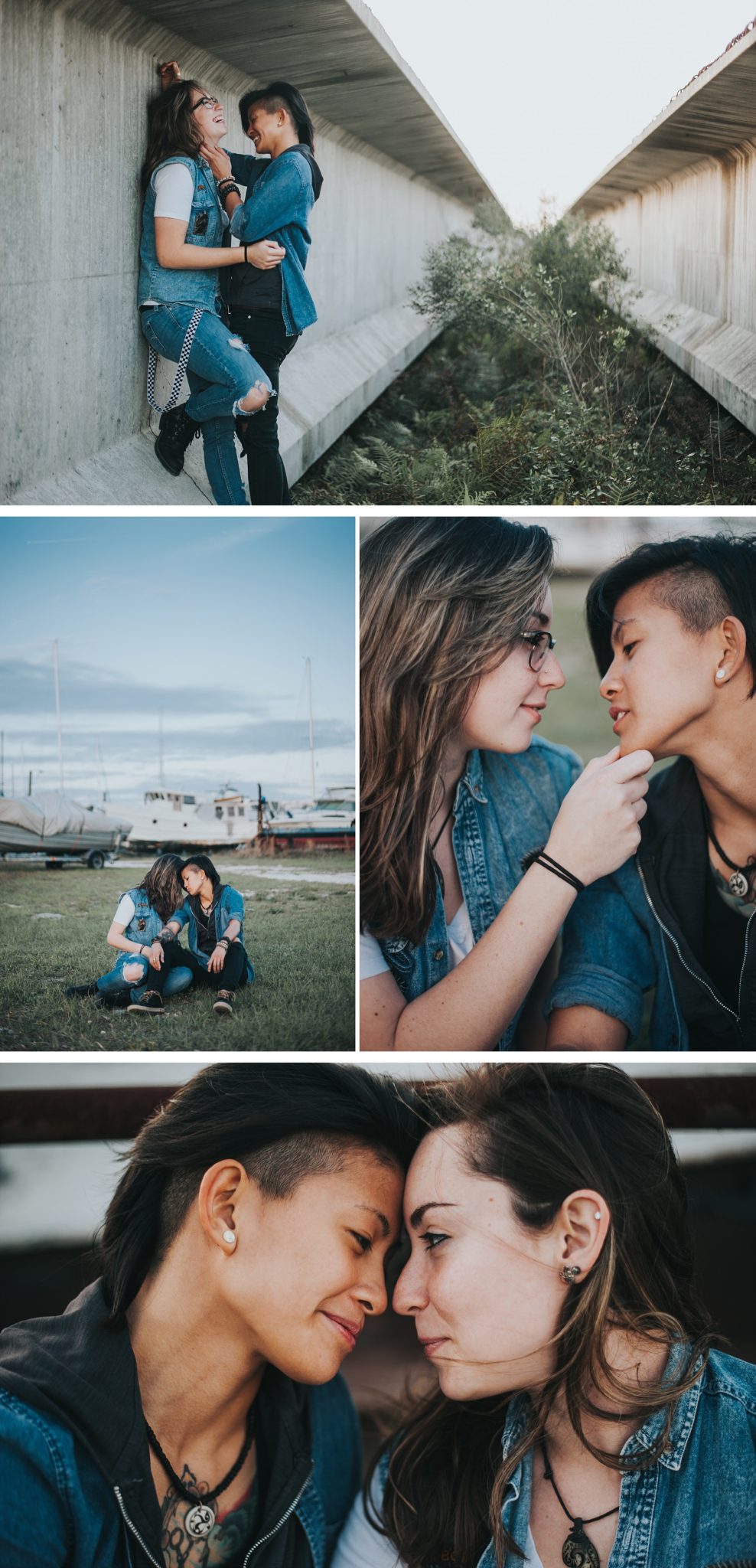 Weddings are not a focus for me, so I am always thrilled when I have the chance to photograph a couple in love, like Tiff + Carly above. So many of us forget to get updated photos with our significant other – myself included! I am planning on finding my own photographer in 2018 to photograph me with my husband. I definitely recommend doing this if you haven't in the last year or so! You never, ever know what tomorrow brings. It's so important to immortalize your love.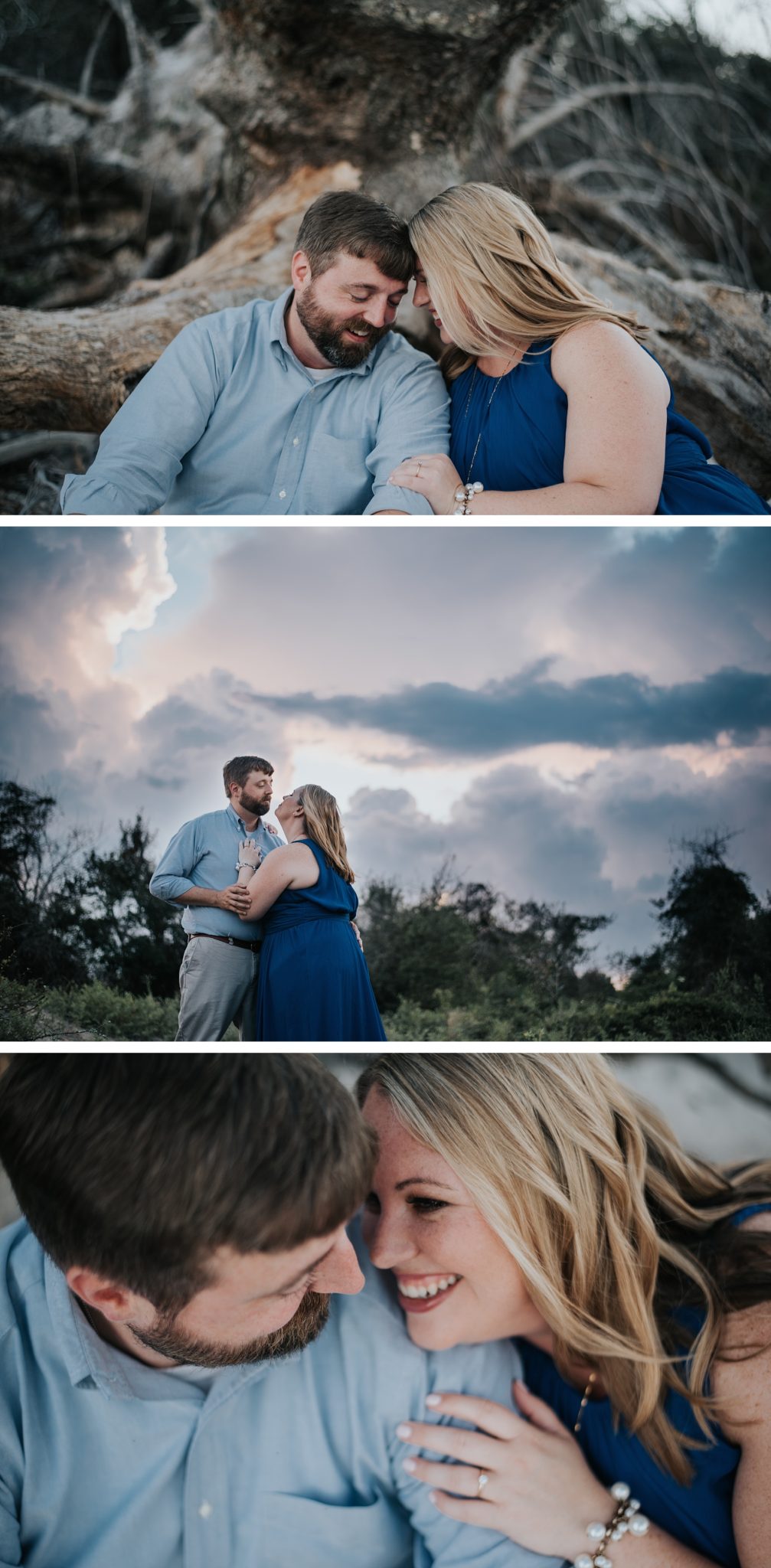 I also love working with engaged couples, like Jack + Ellen above. Once in a while I get engaged couples looking for quality portraits but not in need of a wedding photographer – whether the wedding photog is being chosen by their parents, or they're looking for a more editorial look for engagement photos – I've heard many reasons. And getting that dynamic of two people in love fresh off a wedding proposal can be electric! Definitely deserving of a spot in the Best of 2017 List here.
Clay and Marlene were another such couple – beautiful and glowing!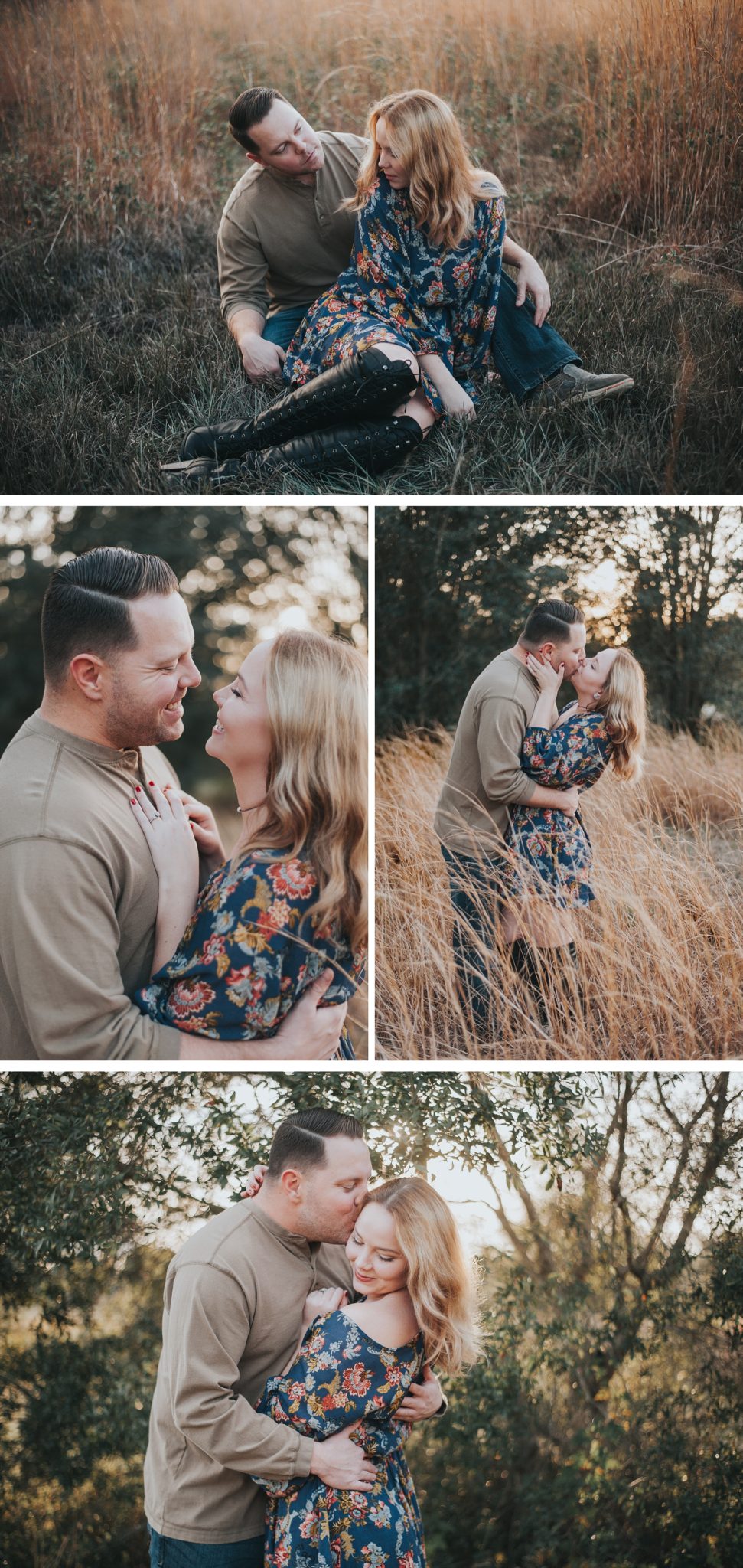 Brian and Kat are two of my dearest friends. Their engagement session, over the course of 2 afternoons, gave me some of my favorite images to date. Here's a few.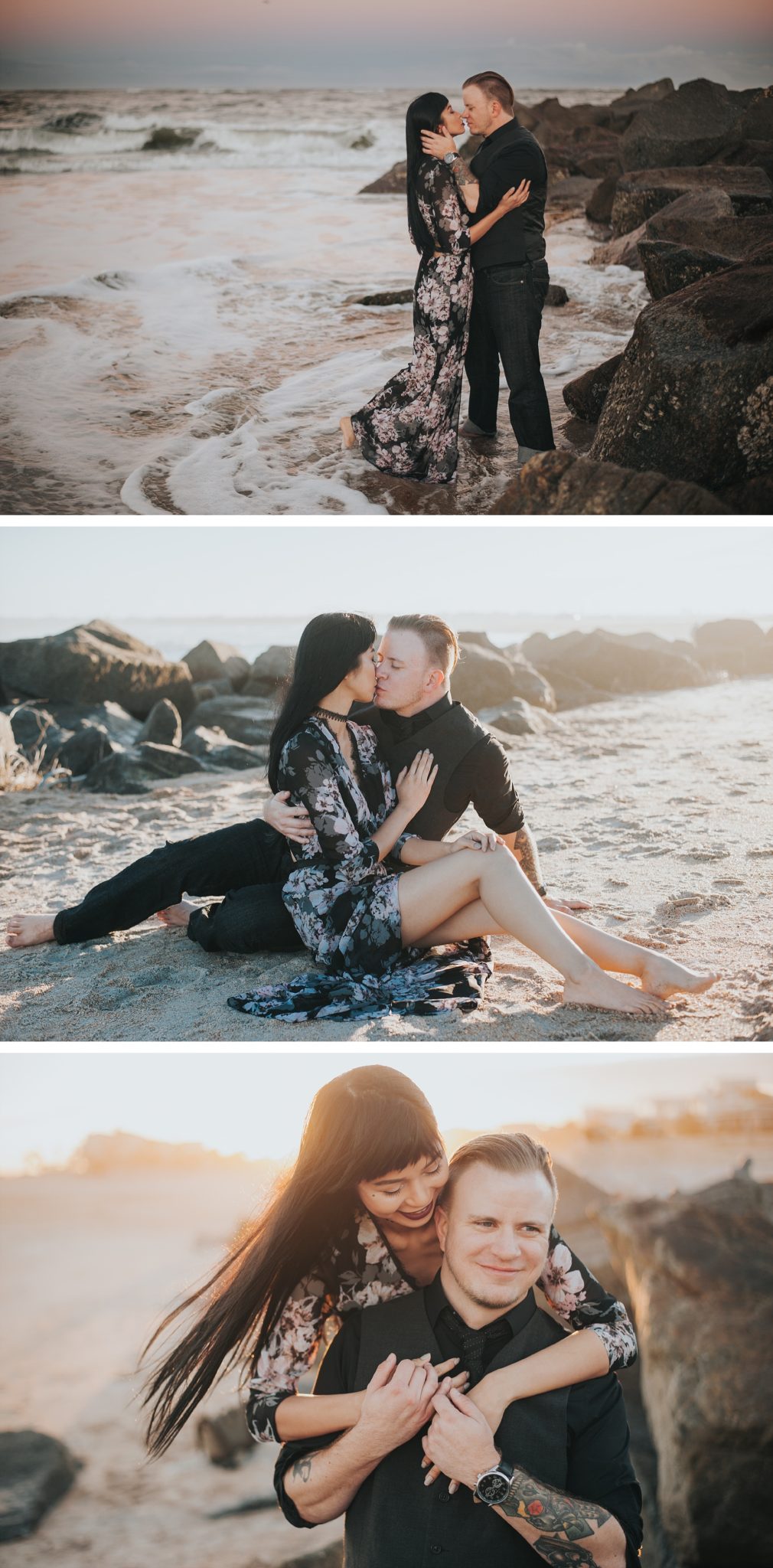 Kaylan and Justin are also just wonderful, with a demeanor and music taste that is so close to my own that I feel like I've known them for ages. Their session was so adorable.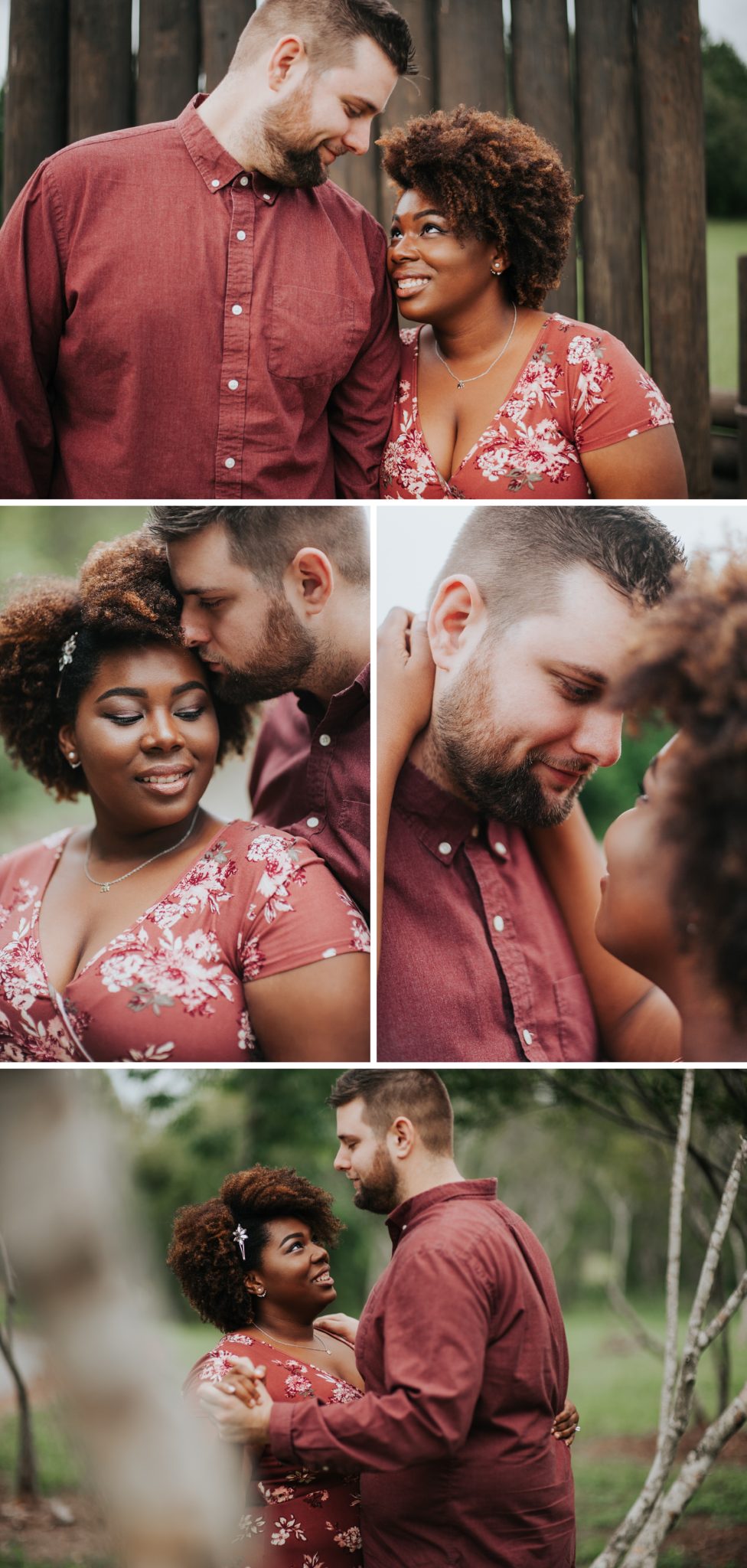 2. Children
Family Portrait Photography: as a photographer, you love it or you hate it. I've gotten a lot of opinions on my decision to focus on families and their stories. And of course, if you're meeting or exceeding children's energy in order to capture them at their best – let's just say you'll get a good night's sleep. But to me, there's so much more reward than there is work to this side of portraiture.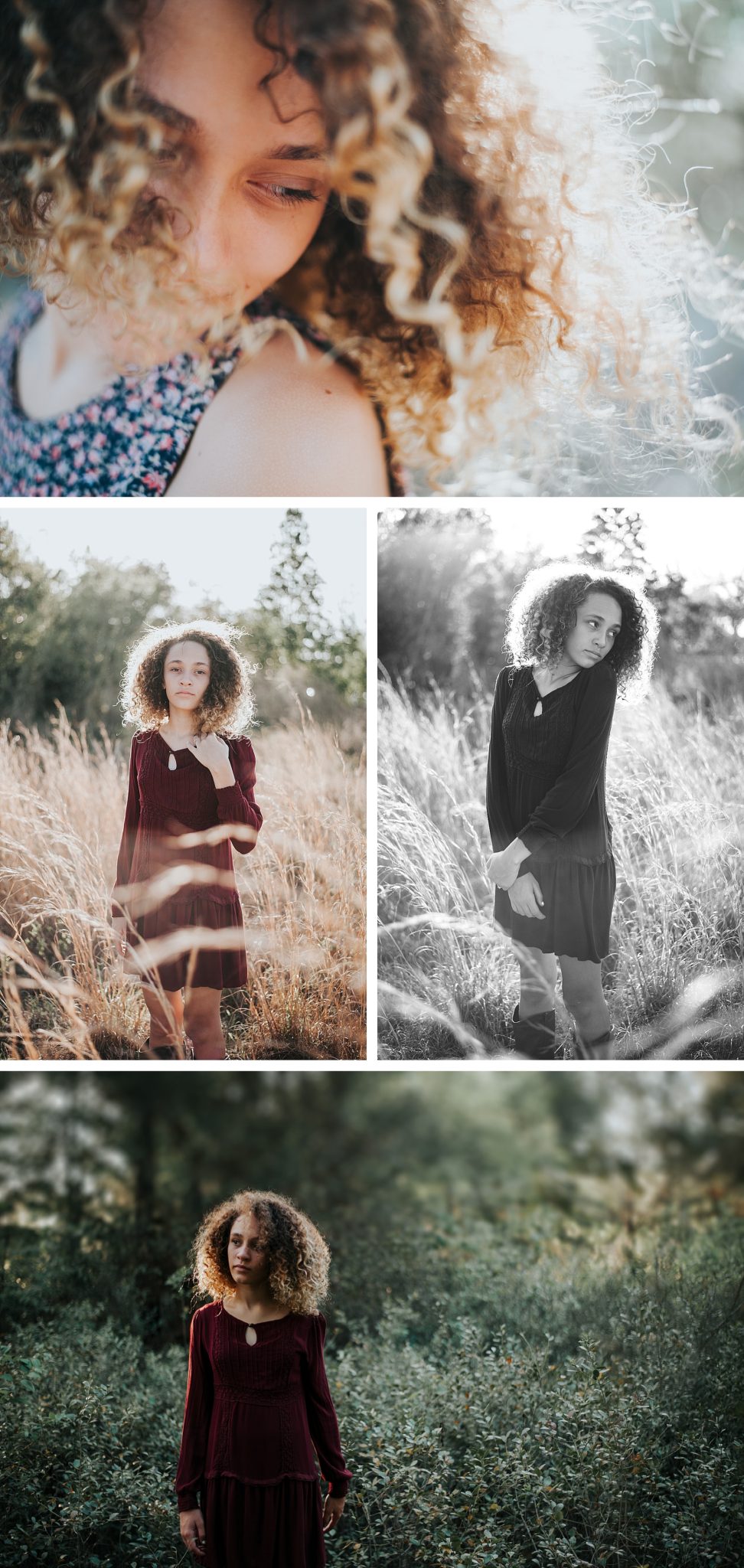 Addisyn, above, has got to be one of my all-time favorite sessions. If you have ever gotten any of my pricing booklets or if you follow my facebook page, you've probably seen her gorgeous face and locks. I should also mention that this is a great example of still getting photos of your children after they've started school and gotten older. There wasn't necessarily an occasion to mark this session – it was an occasion in itself, which is a perfectly fine reason to book one!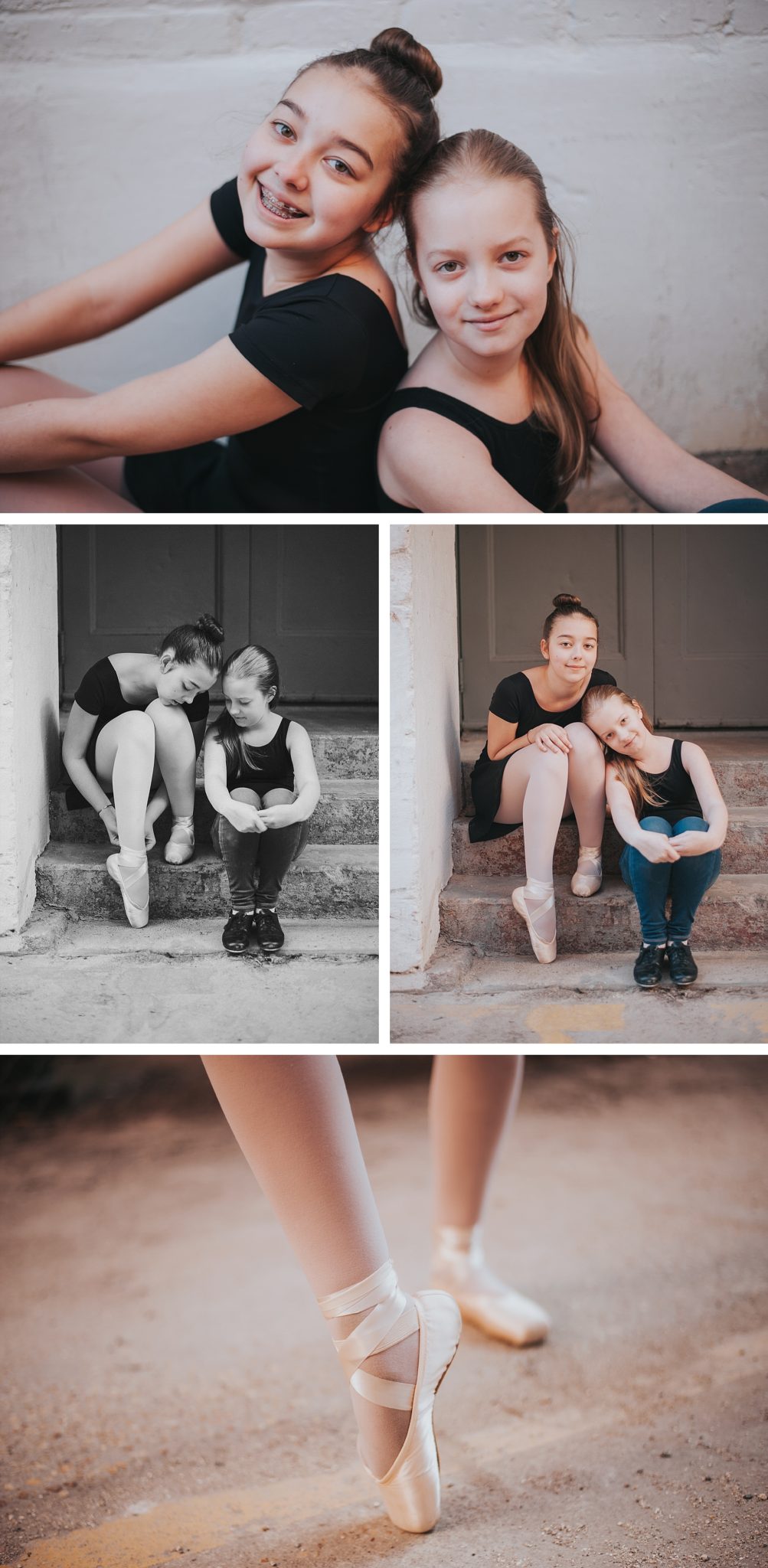 Ava and Peyton, both dancers, were a blast to hang out with. They showed me and the camera their best moves so that we could capture it for their Mom + Dad. Dancers definitely get a spot on the Best of 2017.
Next we have Brody's cake smash session. I need more of these in my life. He's like Baby GAP level cute. He didn't really dig the cake as much – why does that always happen? – but I love these images and I'm sure Mom does too.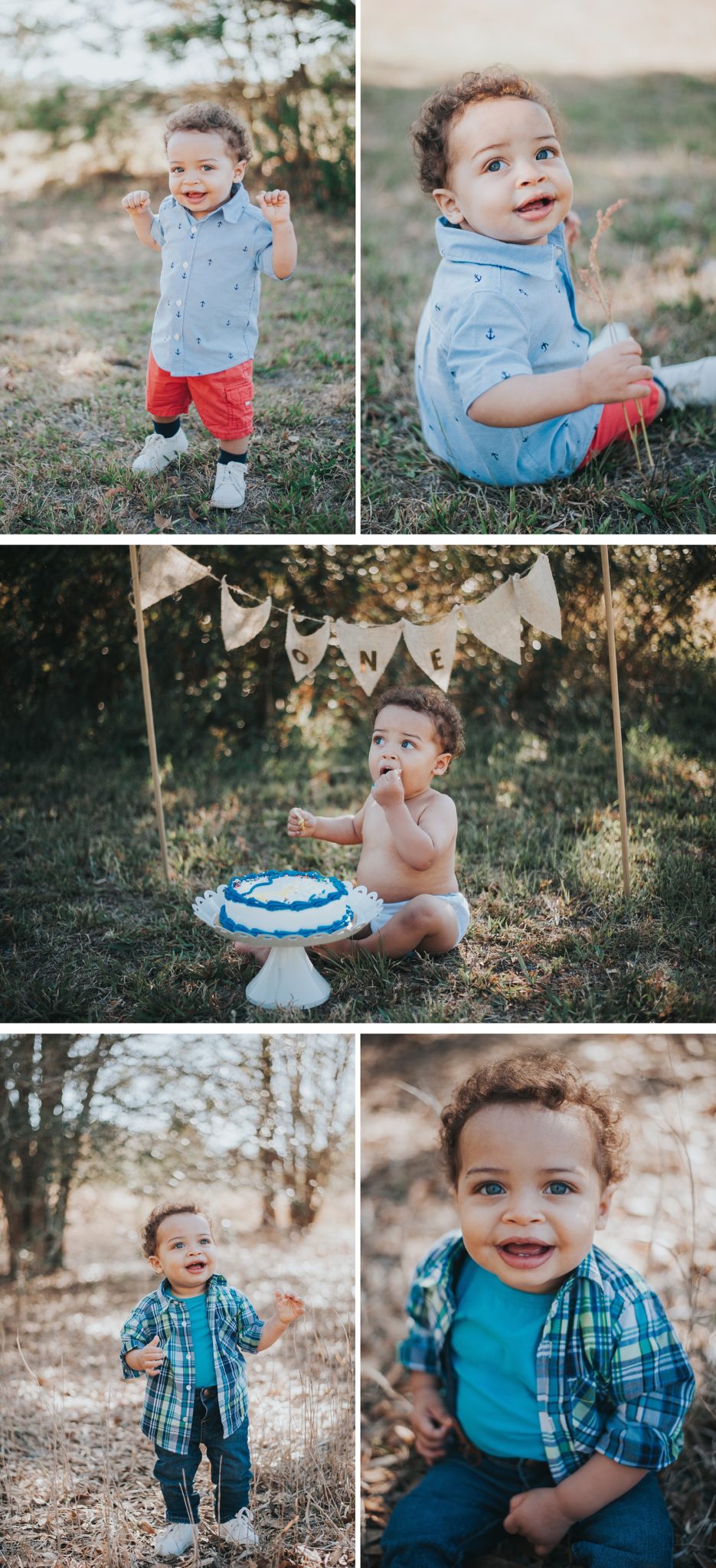 Below, the session I just posted recently – Maddy and her baby brother Ashton. If you saw the post, you'll understand that this was a milestone for me and for them. This was their first time being professionally photographed together, Maddy's first time ever being photographed – their first family photos as a blended family. And for me, this was a session where I was able to really pull out all the stops, providing wardrobe, photographing professional hair and makeup, using a studio setup – a real magazine style experience for all. It's a new direction for my business, and they're already planning their next shoot!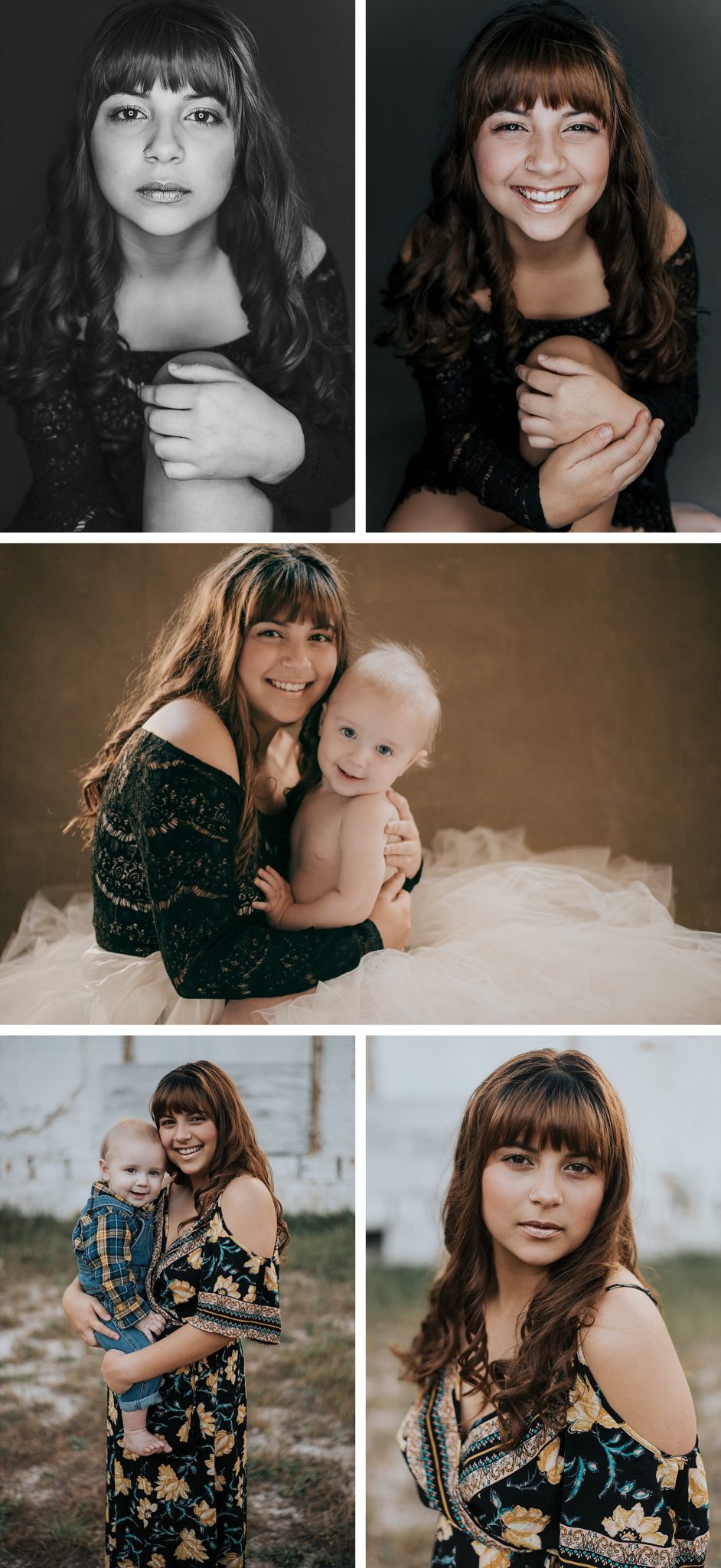 3. High School Seniors
Seniors are incredible to photograph. I constantly remark that I really don't remember feeling this "together" when I was 17-18, but I consistently photograph seniors that are beautiful, smart, hilarious, and carry themselves so well. It's an irresistible type of portraiture and I'm excited to incorporate a newer studio style into it!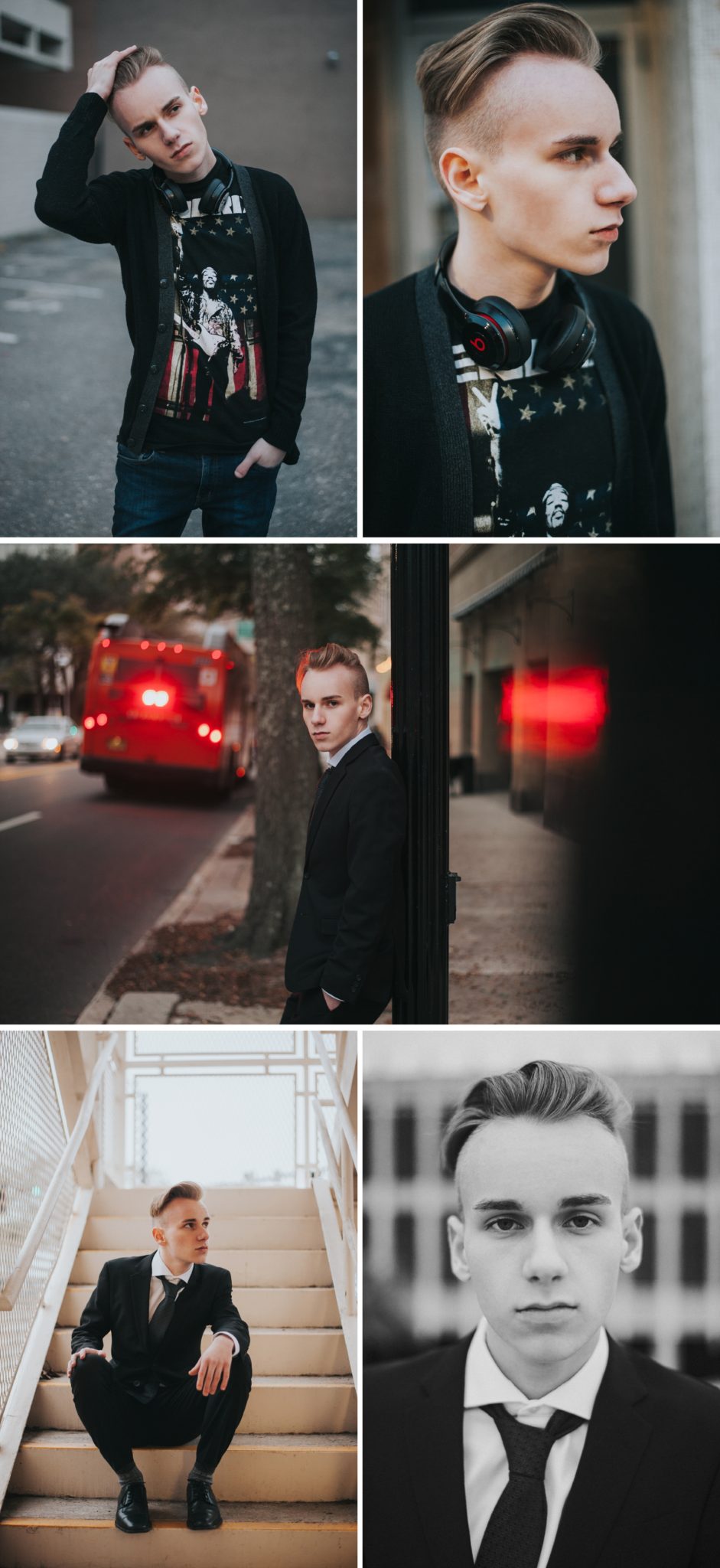 Talbot was obviously one of the aforementioned "together" seniors. His family came up from Orlando to spend the afternoon in Jacksonville and watch this dapper dude slay downtown.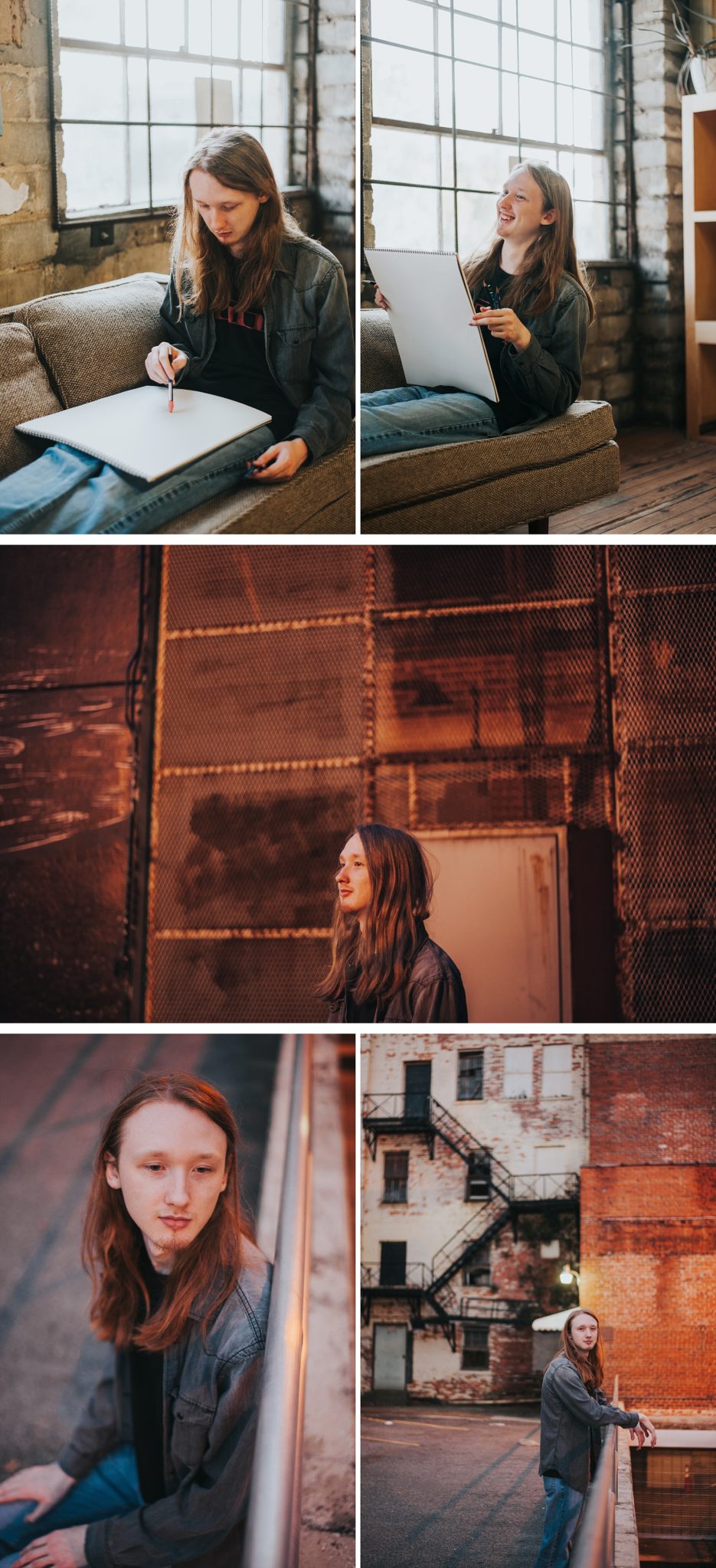 Artist Leroy is the son of one of my best friends, Christina LeMarr. She was awesome enough to get access to CoRK Studios for him so he could have a space for his senior photos that really spoke to his style. We had so much fun.
And I'd be remiss not to include Zoey's senior photos – this was a first, too! I was flown up to Bellingham, Washington for these photos. It definitely snowed most of the time I was there (it only kinda stuck to the ground). It was definitely cold and wet just like I remember. And it was definitely one of the best trips I've had. We got some great images out of it too! The memories and the photos definitely earned a spot in the best of 2017.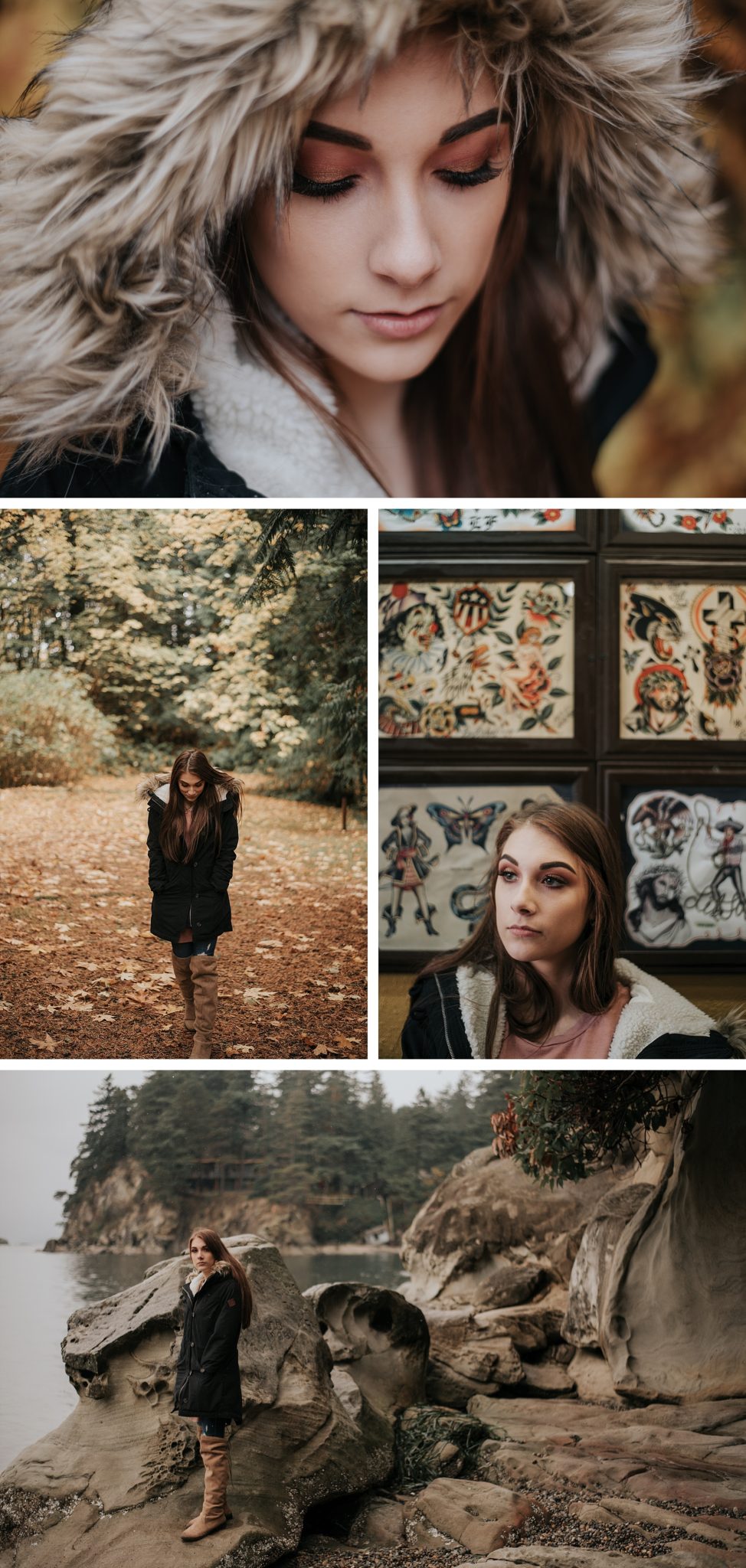 4. Families
Ahh, family photos, my favorite Best of 2017 category. Fun, sweet, usually chaotic – oh, what? Did you think your family was the only one causing a ruckus during your portrait session? We thrive on that, it's fine. There's nothing like coming out of a session where kiddos were totally losing their cool, only to come to the reveal session a week later with images of smiling angelic faces. Mom and Dad are always flabbergasted. If you photograph families as a specialty I think you're a wonderful kind of photographer – I'm obviously biased.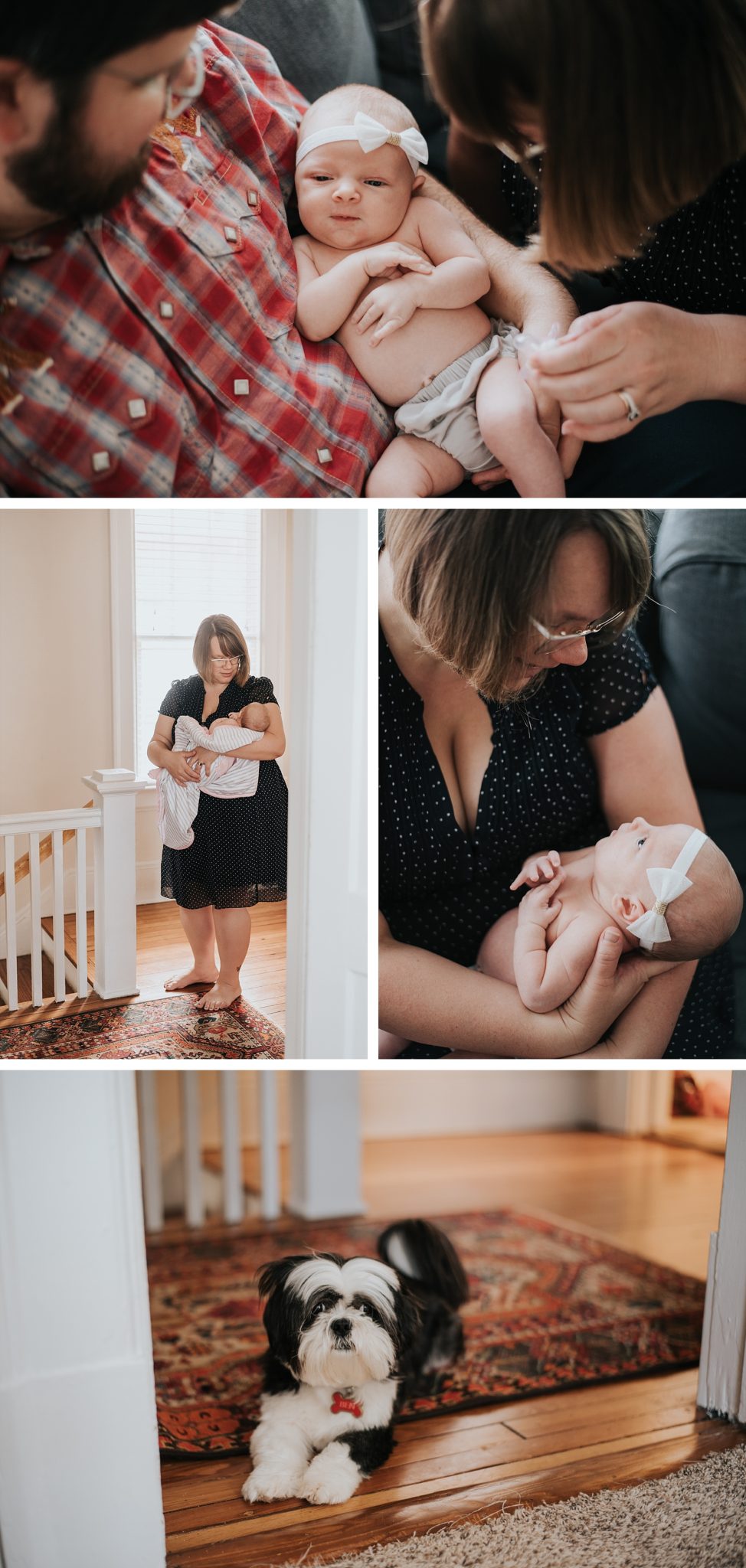 Reinforcing my love for in-home sessions, Lucy's first professional photos with mom Meagan and dad Andrew were so lovely. Everything is so much more relaxed at an in-home session – even the pets can jump in, if they're so inclined.
Below, the Hall family was an absolute pleasure to work with from start to finish. Matilda and her big sister Sydney rocked this session – with a little extra help from puffs, which I now bring to every family session, haha! I love this beautiful little family and I love how their photos turned out!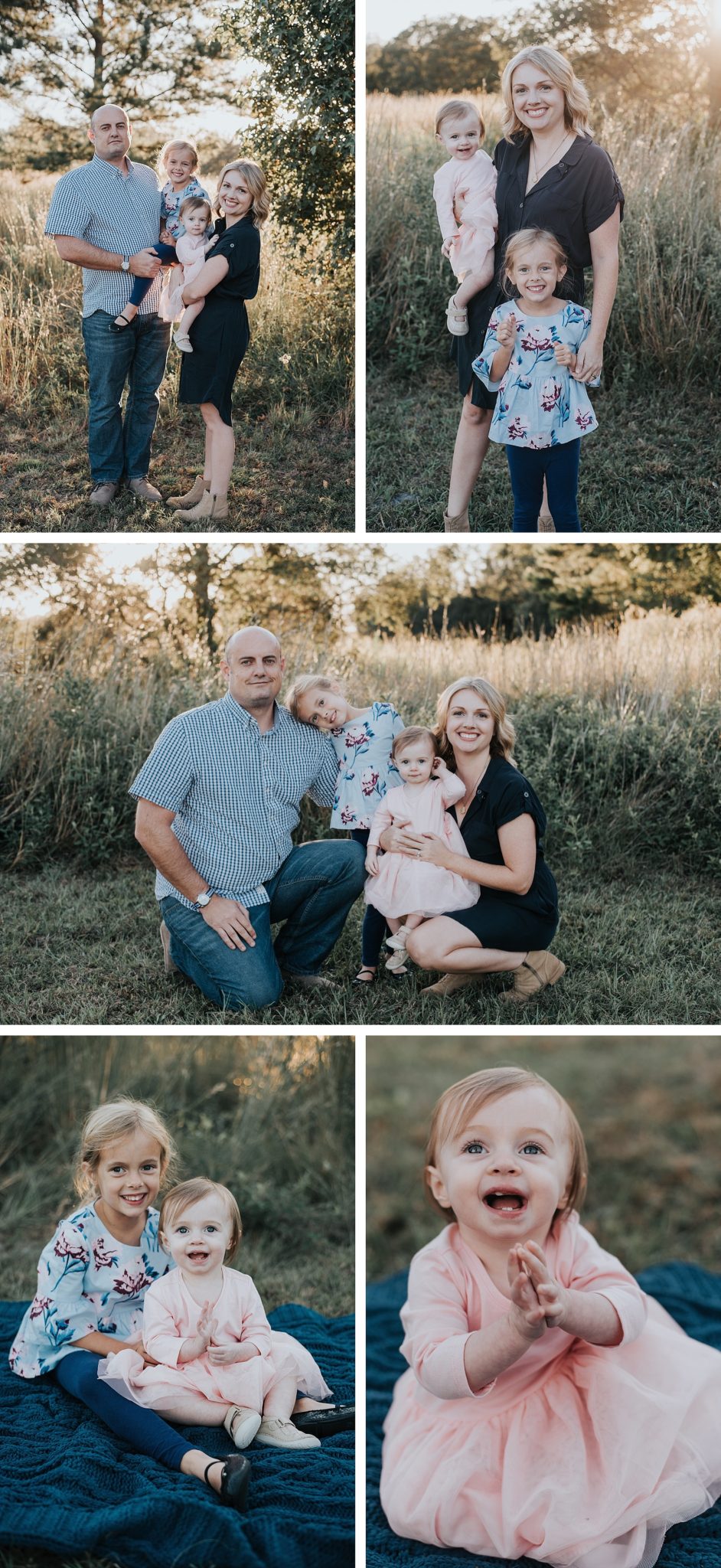 Below, the Taylor family – they've come to me twice this year, but this was my favorite session mostly because we were able to spend a lot of time planning and a lot of time together on the shoot day. Three kiddos this close in age was absolutely chaotic and it turned into an awesome playtime in the middle there. I feel like there's a breathless wonder to the candid photos that come from "winding down" your kids' energy at a shoot.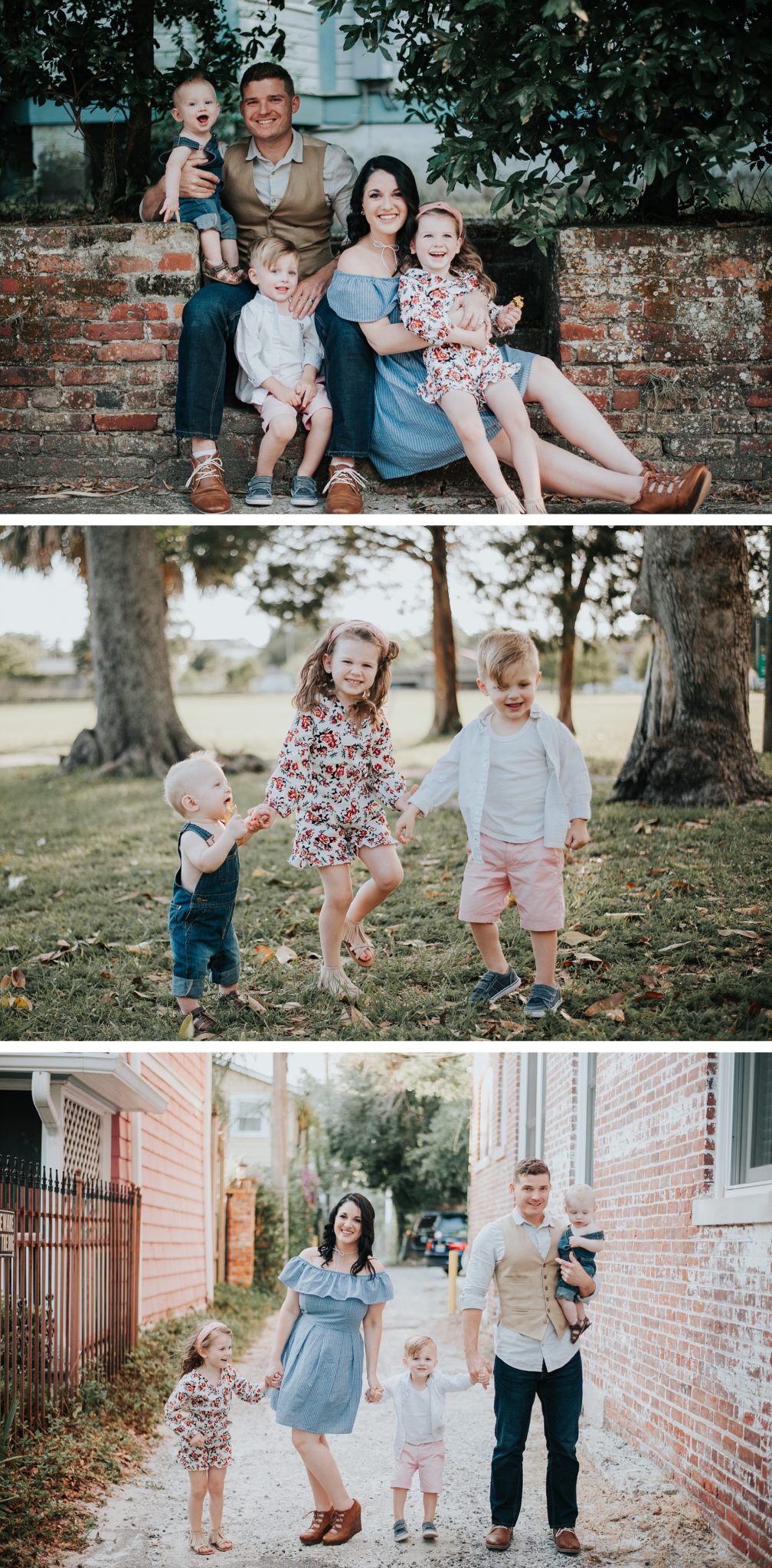 I had a few other sessions this year that don't fit into these neat little boxes but are still in my heart, so I will add them to the Best of 2017 list. The first is Daisy – my friend Shawn's terminal pup who passed earlier this year. We took her to the beach one afternoon when she was feeling up to it and let her spend some glorious time in the salt air. Pets are family too.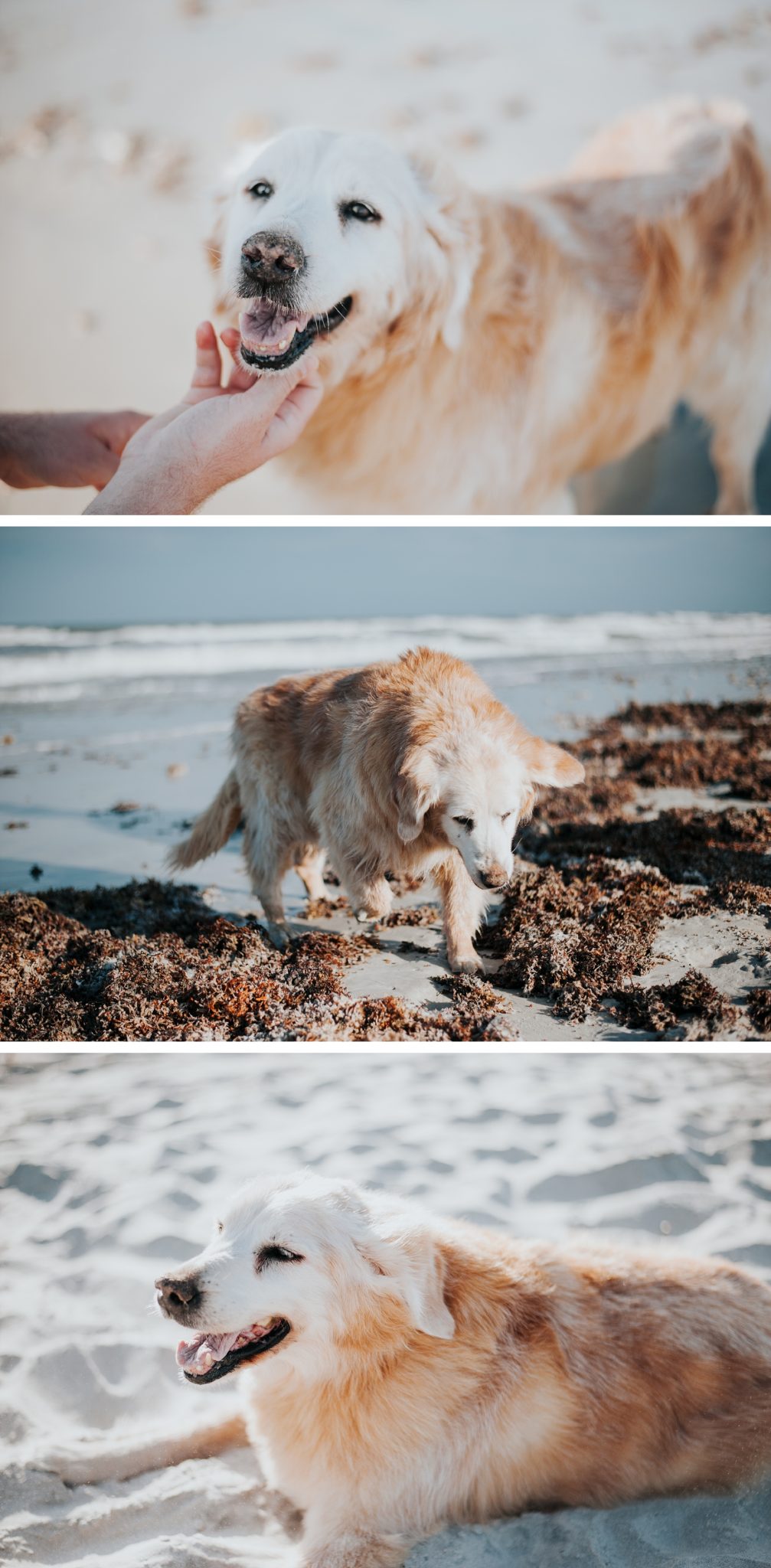 Ilene won a complimentary session in a raffle I had last holiday season, so we spent the afternoon at Big Talbot Island with a few outfits and some sun.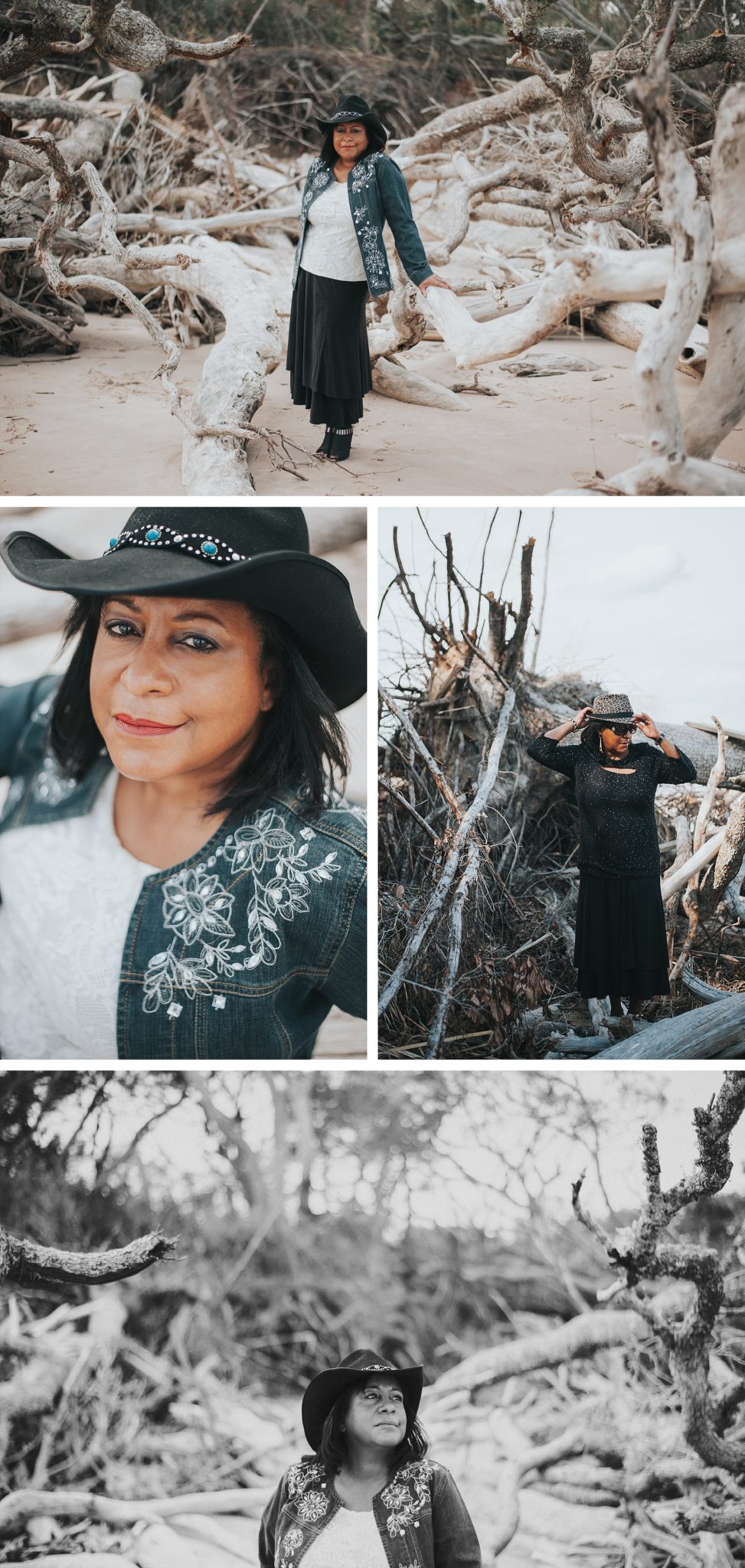 Finally, Karmen! My dear friend in Ponce Inlet, with whom I spent the weekend recently and who let me play in her studio in Daytona Beach. Such a beauty, such a great head for creativity and business, and so encouraging to her loved ones.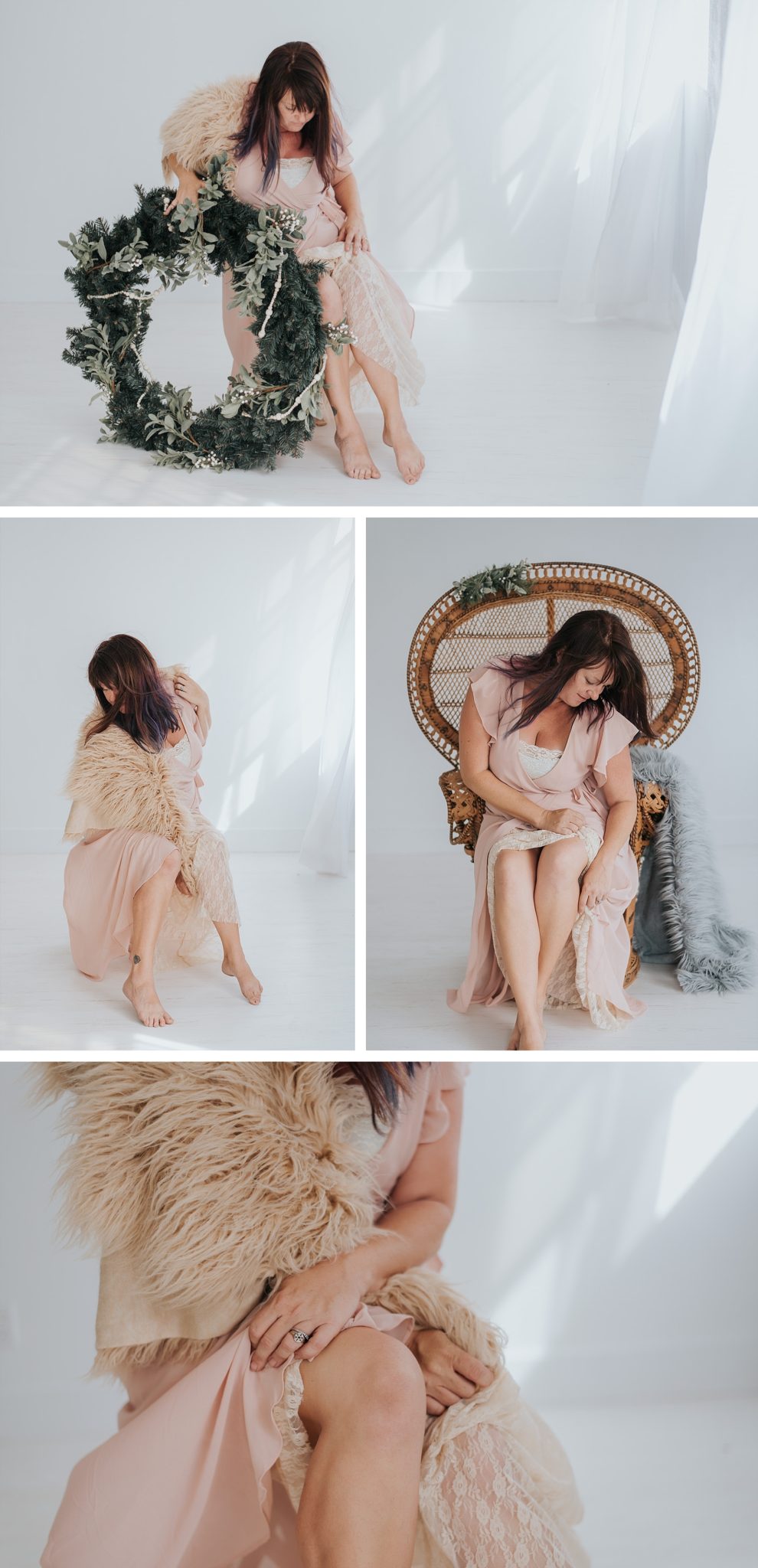 I believe that wraps up the Best of 2017 roundup! I owe everyone in this list, and all those who are not on it, my sincerest gratitude for allowing me into their worlds.
Let's raise a glass to 2018 and be our best selves! Cheers!