I was over the moon when Kaylan & Justin chose me as their wedding photographer. First things first – engagement photos in the beautiful Florida greenery!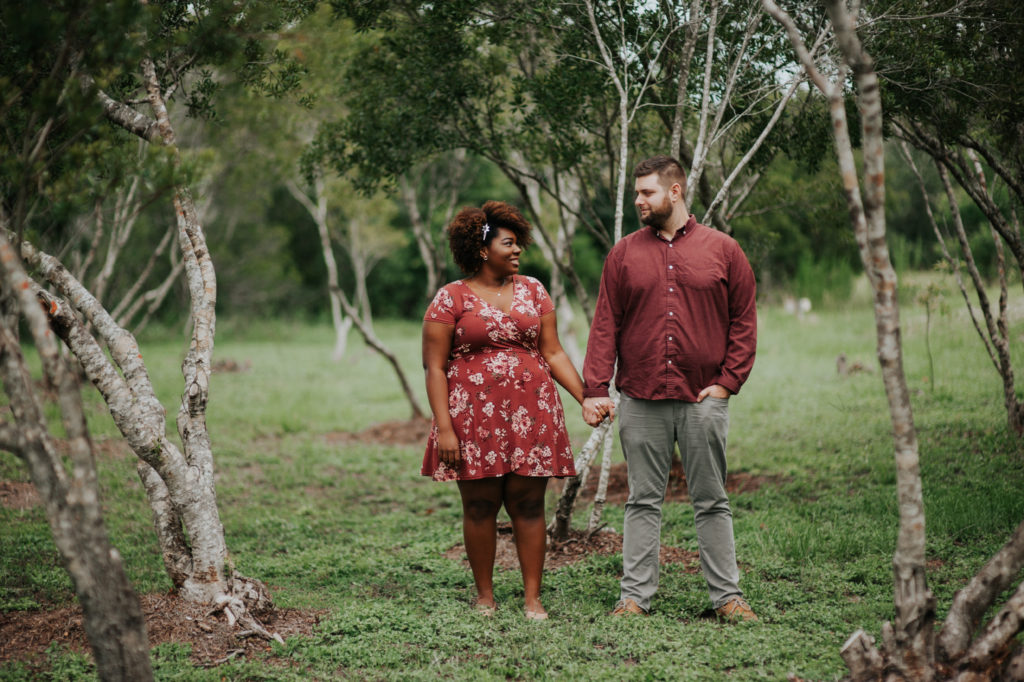 We're gonna have two aspects to this blog post. The part where oh my god look how freaking cute these guys are, and the part where I do the photo nerd thing for a minute. We'll get the nerd part out of the way really quick. Because I think everyone cares more about the gorgeous couple.
SO! I finally dusted off my old 85mm and decided to bust it out for part of the session. IT WAS AWESOME. I'm definitely keeping it in my camera bag. It was terrible at focusing before – but after lots of work, i think I have it down. And mmm the bokeh is so creamy. Like buttah.
Anyway, moving on.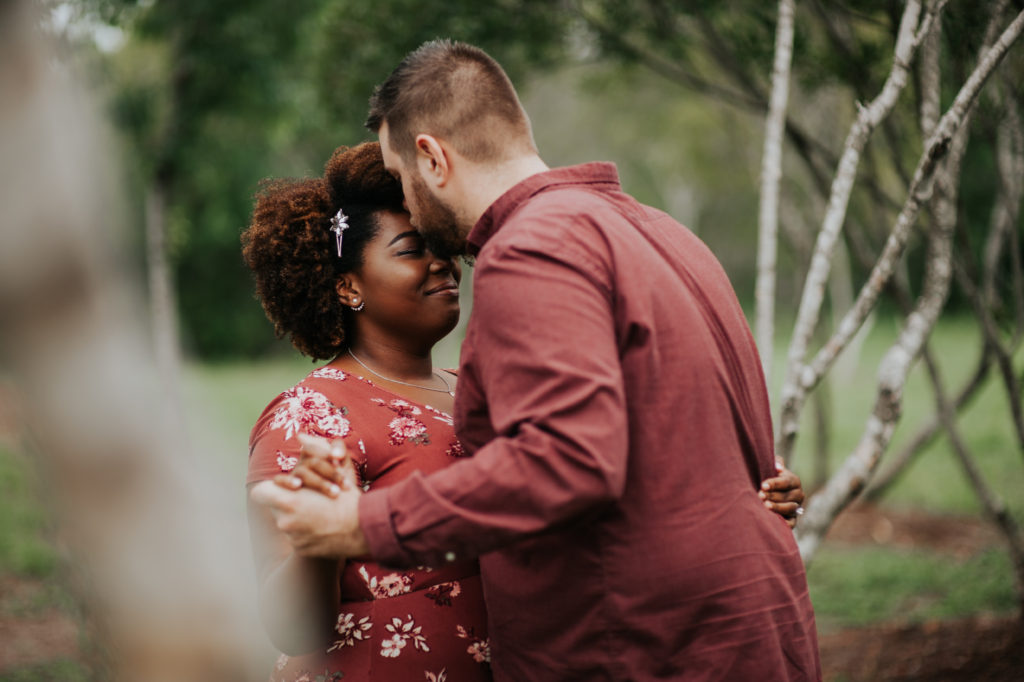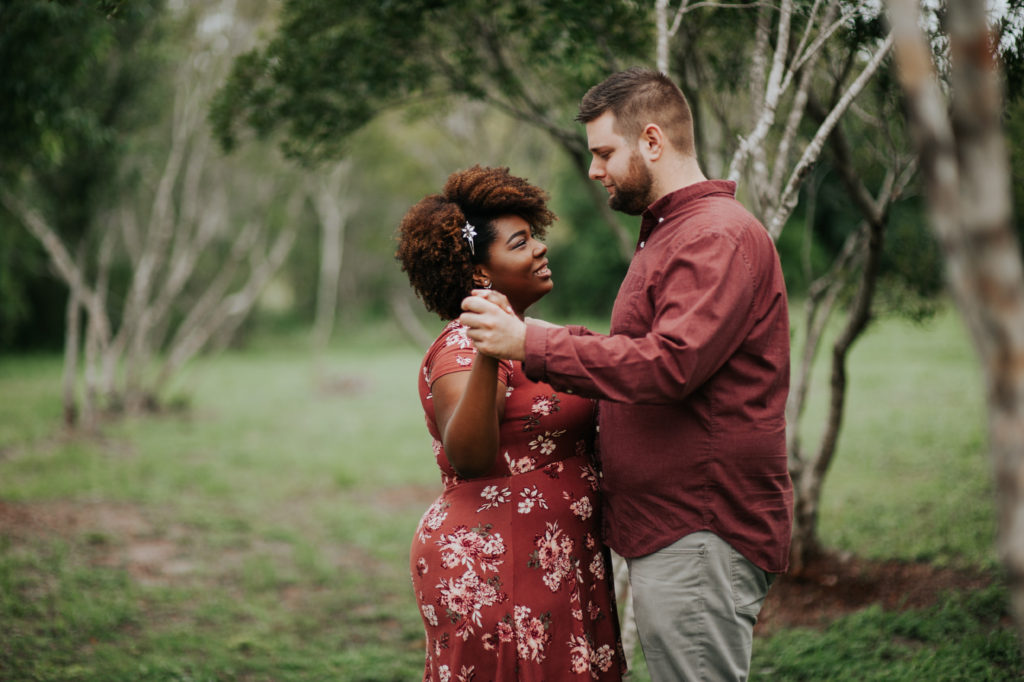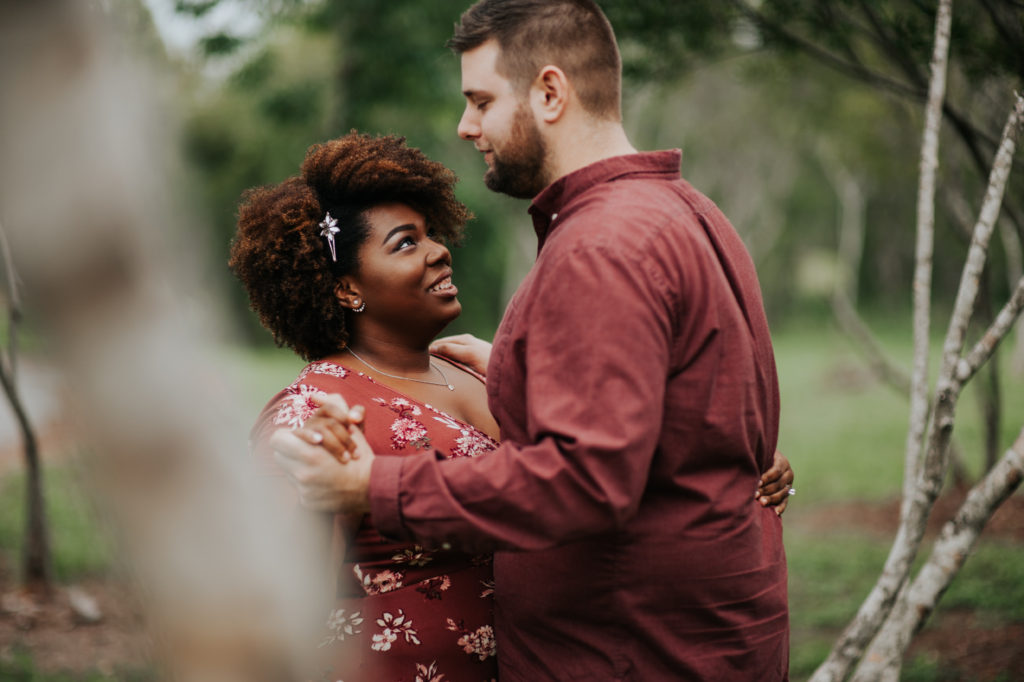 Even though their wedding is nearly a year away, Kaylan has already gotten so very much of it put together. From the perfect venue to the GORGEOUS color palette (gonna keep that under wraps for now) to the music, shes got such a clear picture in her head. I'm so excited to see how everything comes together.
These guys are so sweet together. They're also super laid-back and easy to talk to – like I've known them forever!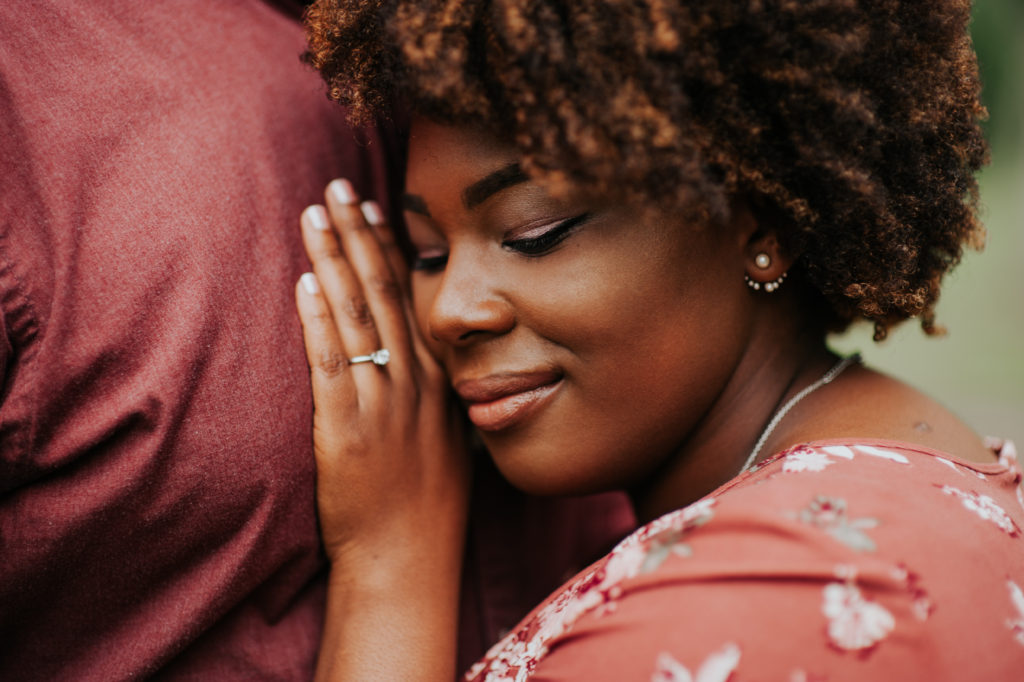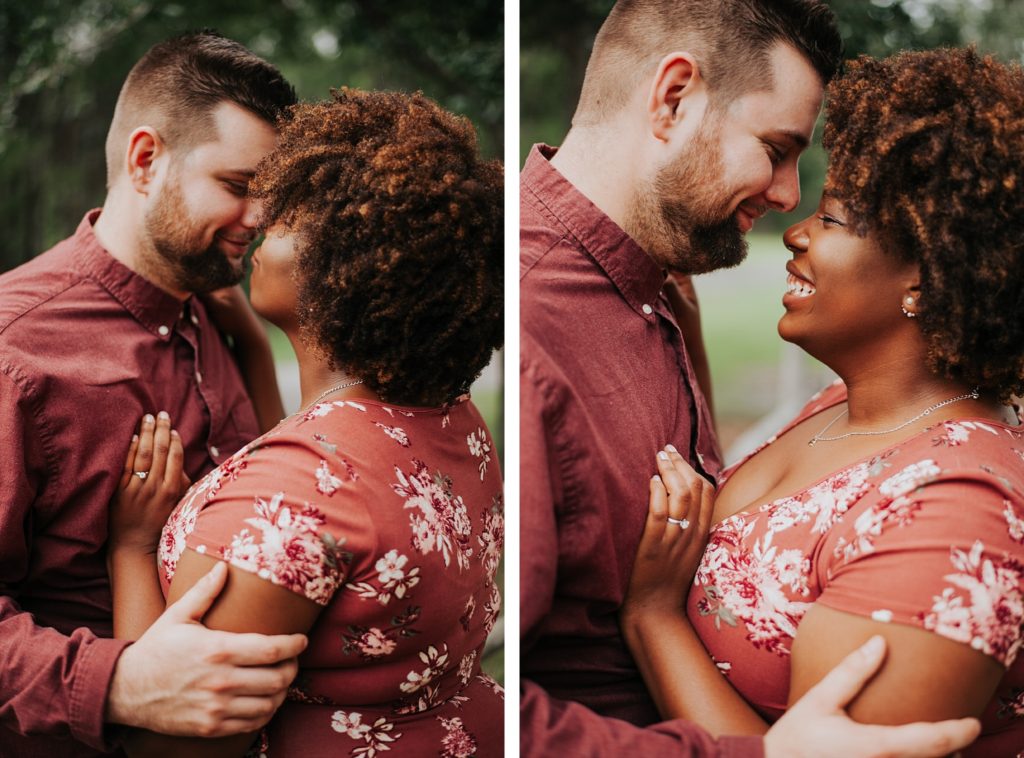 And credit where credit is due – I have to shine a little loving light on CK Design & Events for bringing me together with these two. I've worked with Chelsie and Kristine before and I just love their down to earth attitude.
As is customary with most of my shoots, we did a little of what Floridians call "hiking," which really means we walked around through the woods and got a ton of sand in our shoes. We did see a rabbit though. So that was a big win. If you like wandering around and listening to really cheesy jokes and awkward stories, I'm your photographer.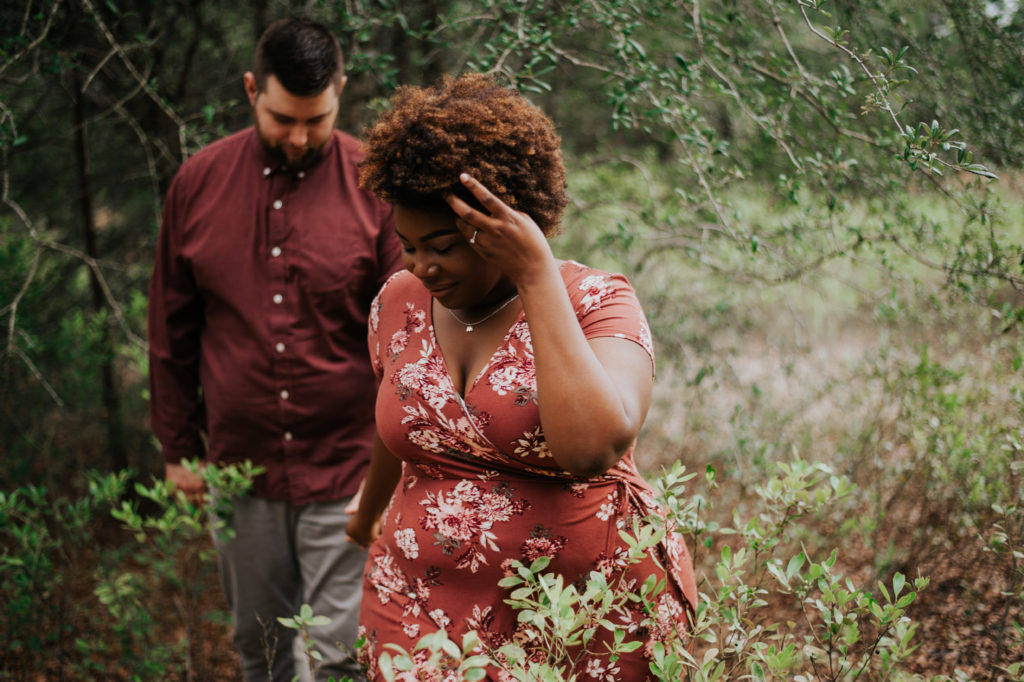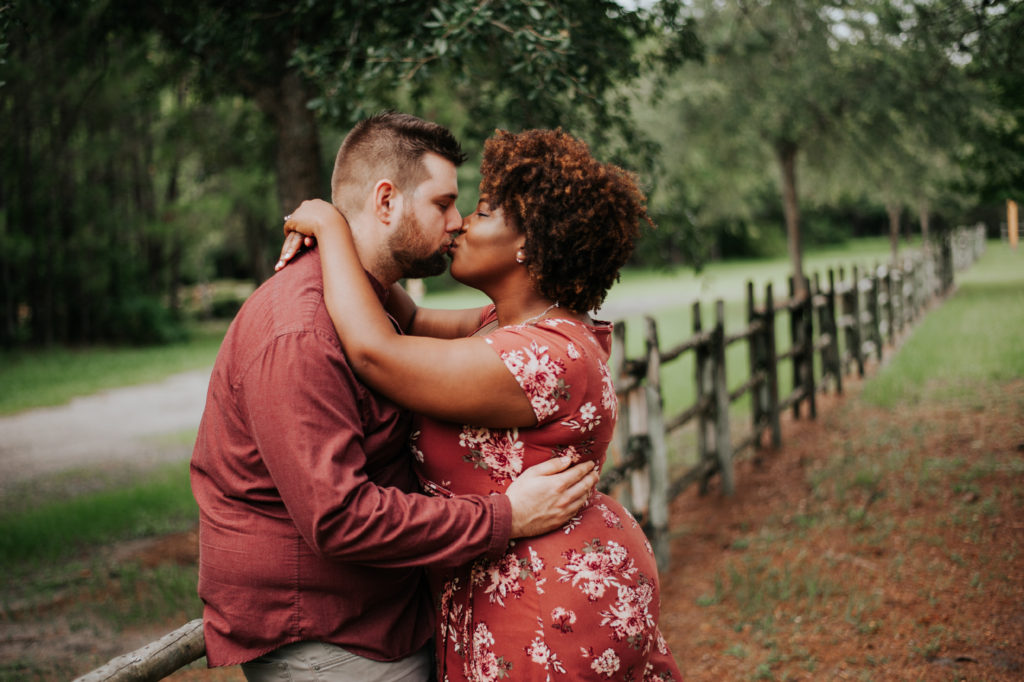 I have to also mention that these two did the crazy person thing and decided to BUY THEIR FIRST HOME while also planning a wedding. I did this too, so I can speak from experience. You have GOT to have your head screwed on straight to get through that. So far, it looks like they have a lot more grace than I did with my now-husband. Ha!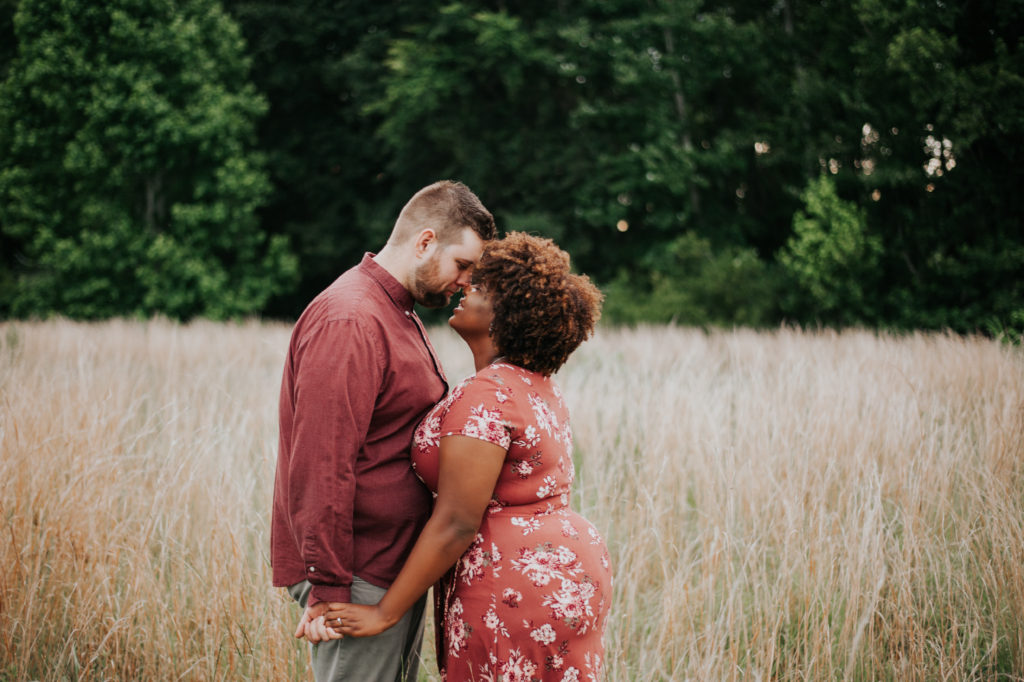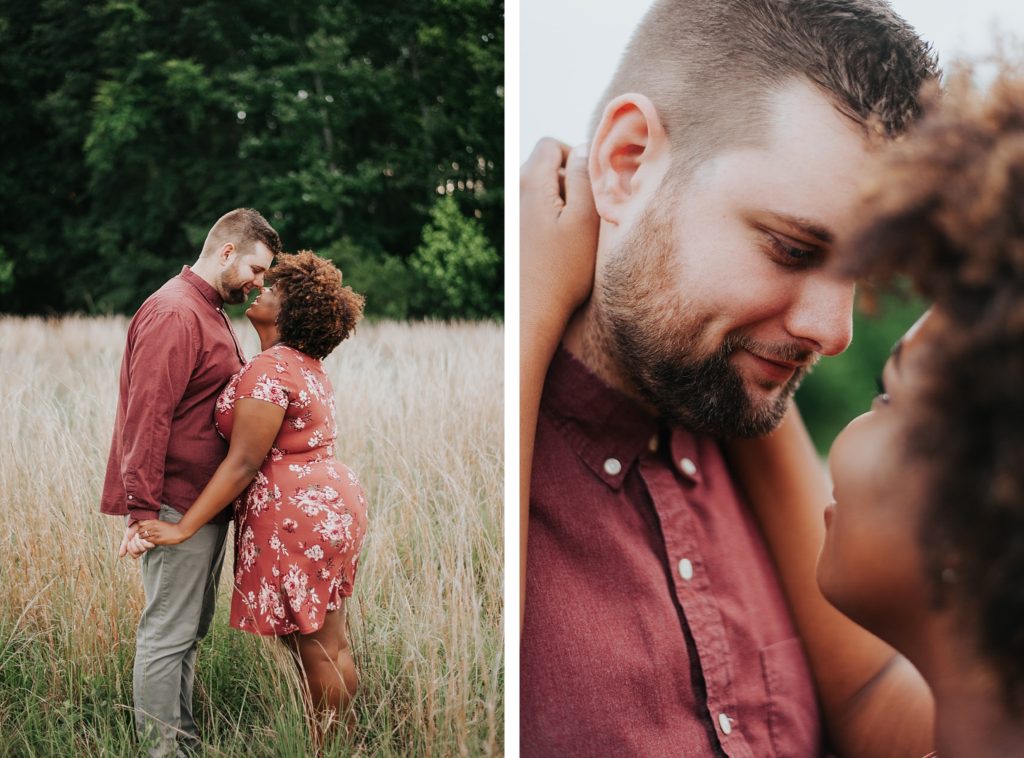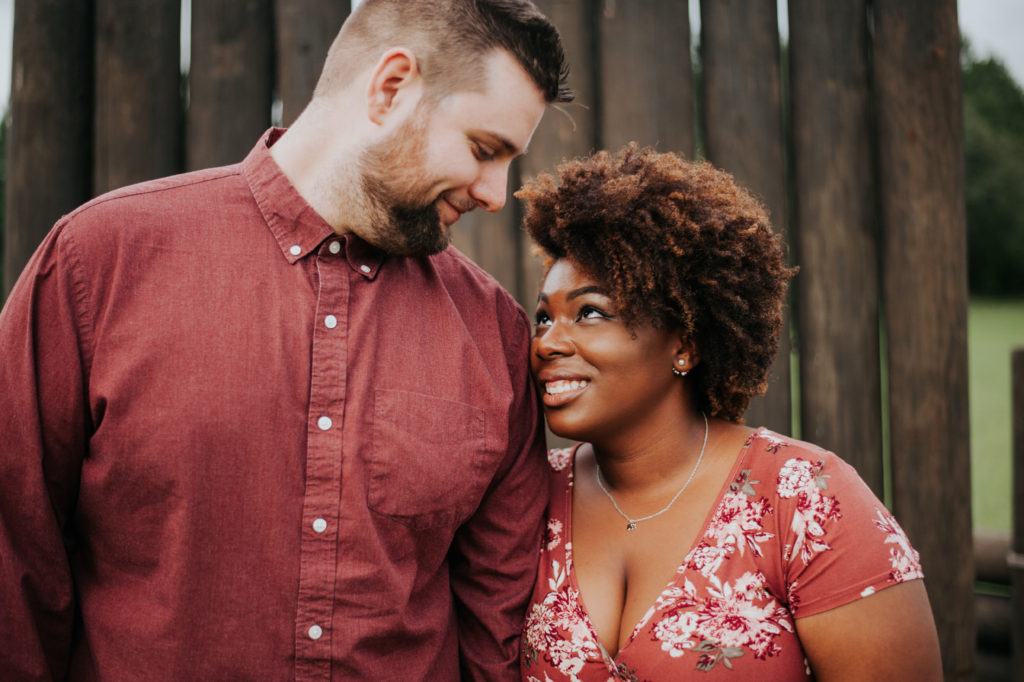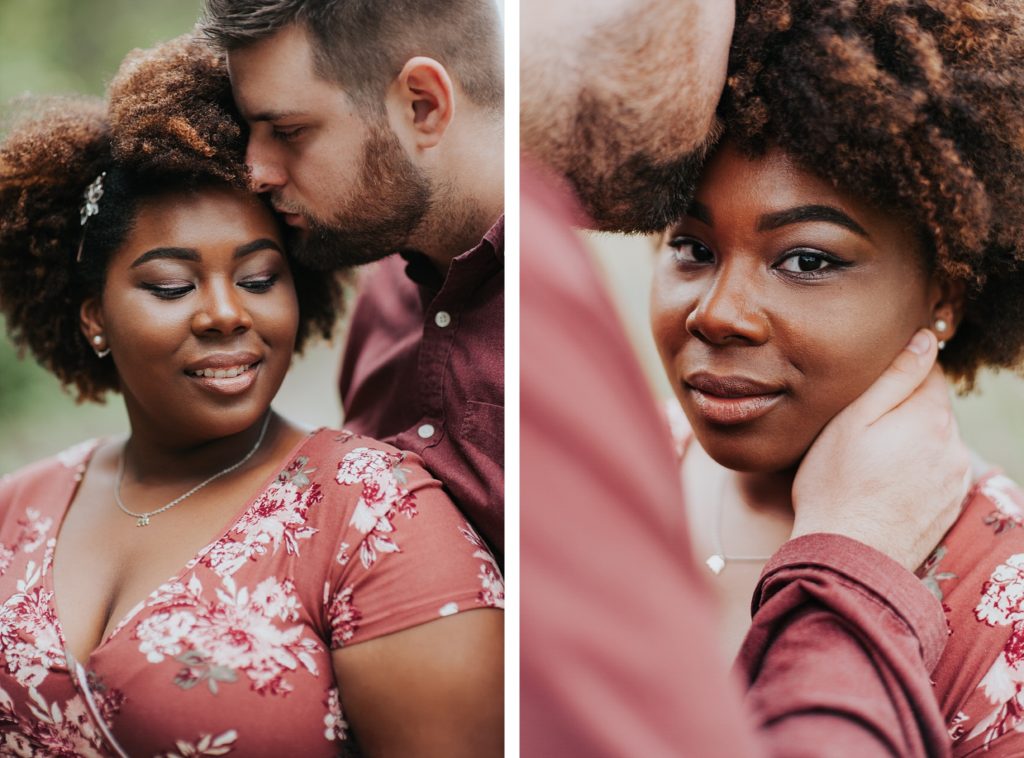 Thanks for rocking your engagement photos, guys! I'm counting down until your big day!