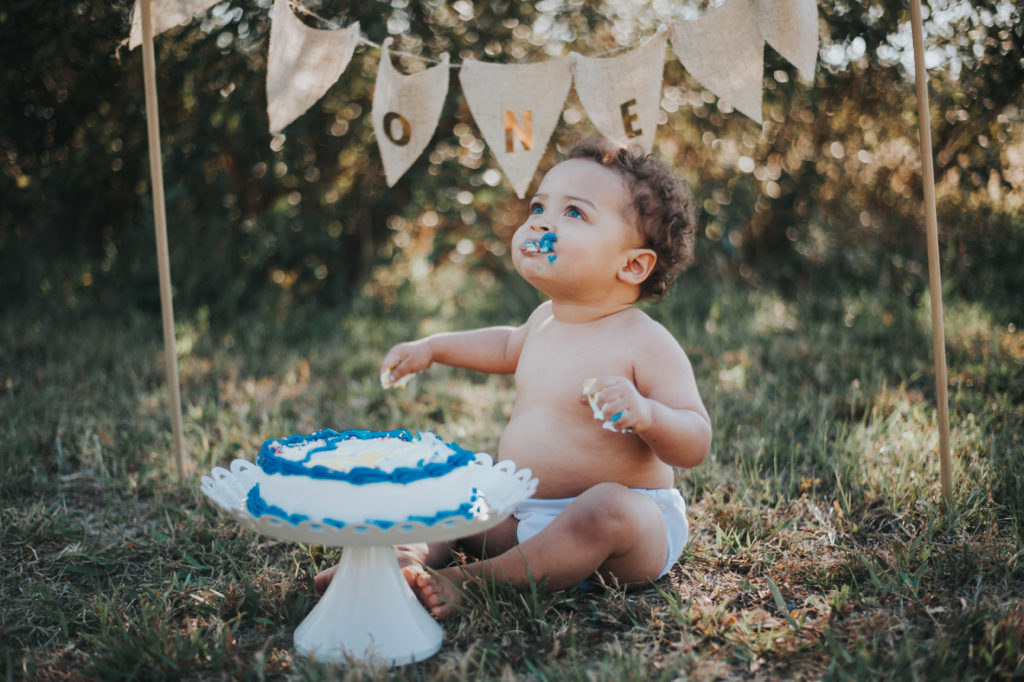 Aww, Brody. He is such a sweet babe! He just turned one year old, and so I got the privilege of doing something I don't often get to do, even though I'm a family photographer: CAKE. SMASH.
Brody's mama and grandma met up with me at the park to hang out and play with Brody in the world's cutest baby outfits. This kid's got some style.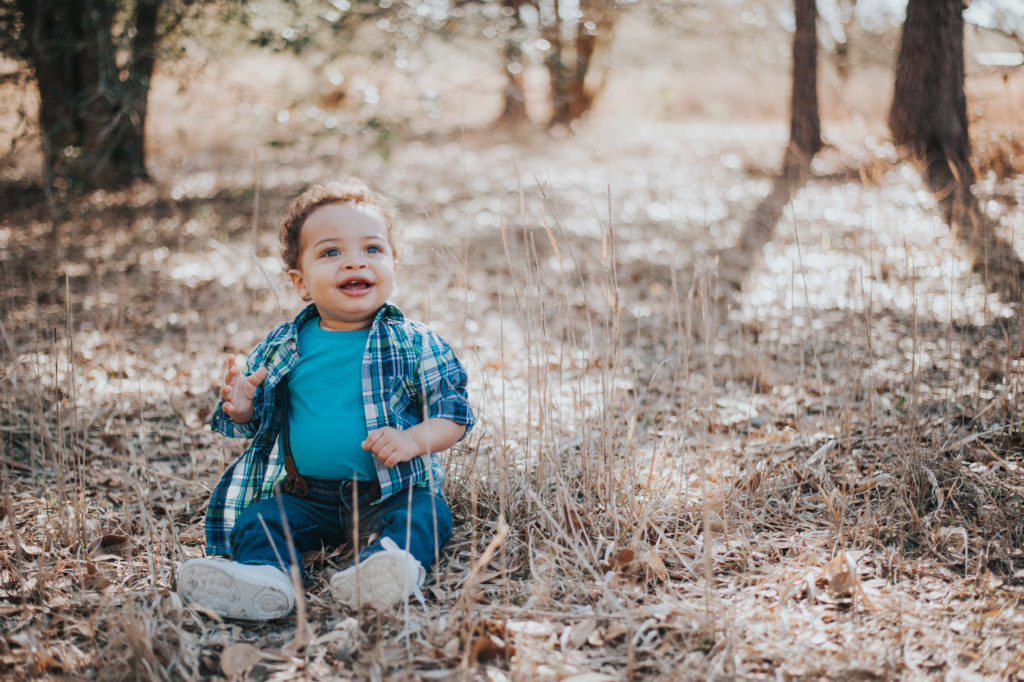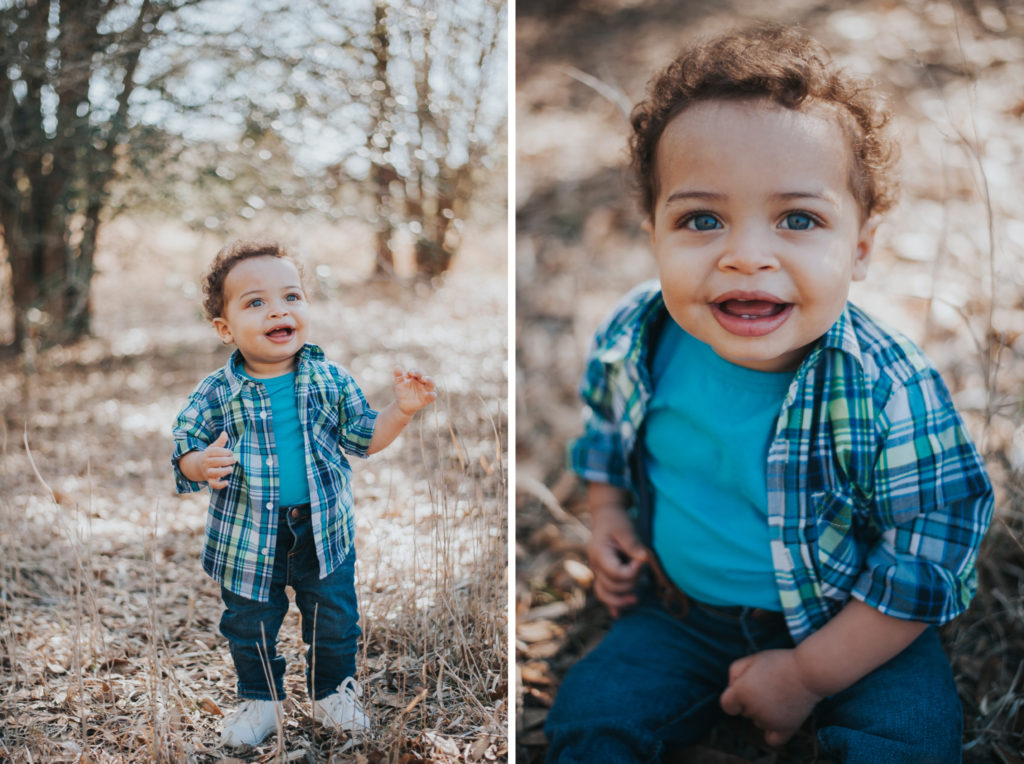 He is also, by the way, the most relaxed kid ever when it comes to being lugged around in a stroller and having his clothes changed multiple times. Nothing but giggles and songs, he wanted to lead me in circles and hold my hand as we walked from one spot to another.
I love them at this age. I mean, obviously having a tiny curious thing become suddenly mobile is pretty stressful, but they are so fascinating to watch as they discover the world! Brody was having a great time learning about everything around him – the leaves, grass, dirt and sun.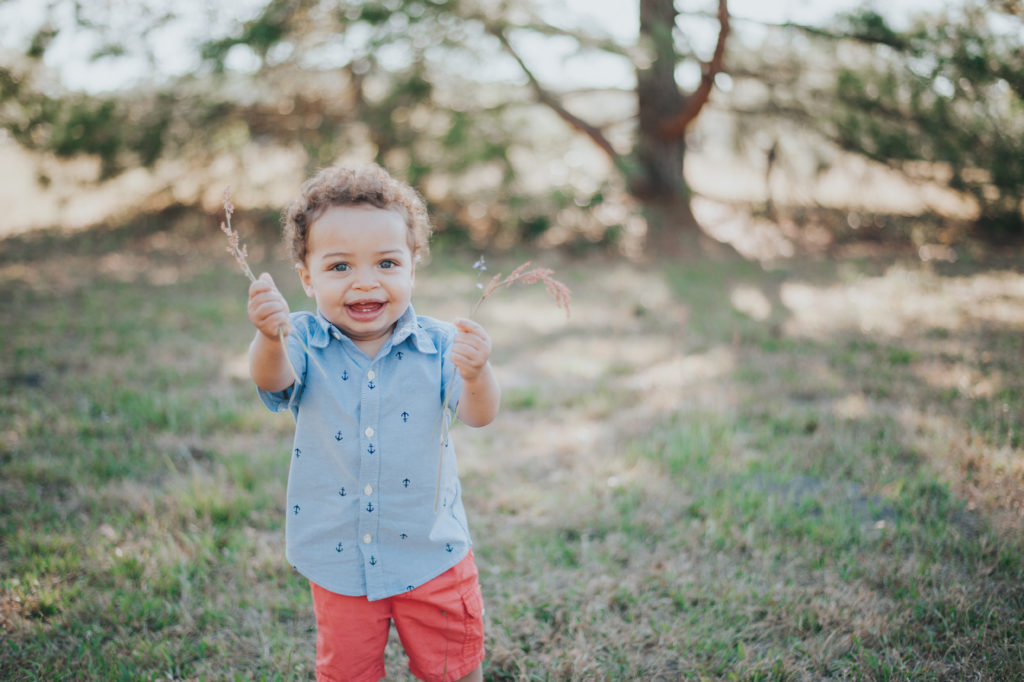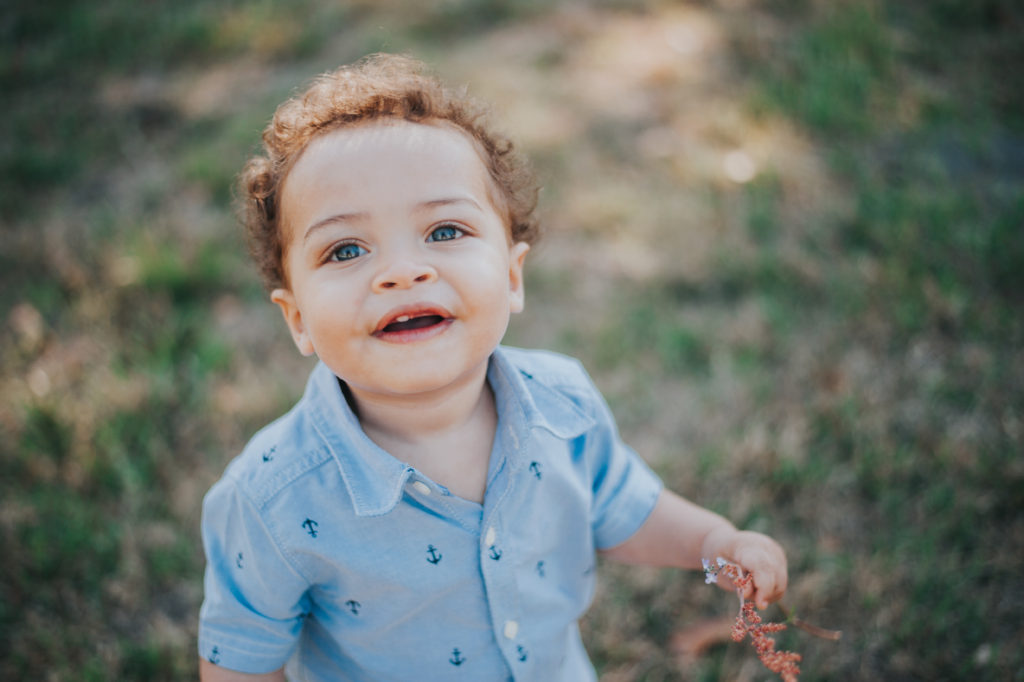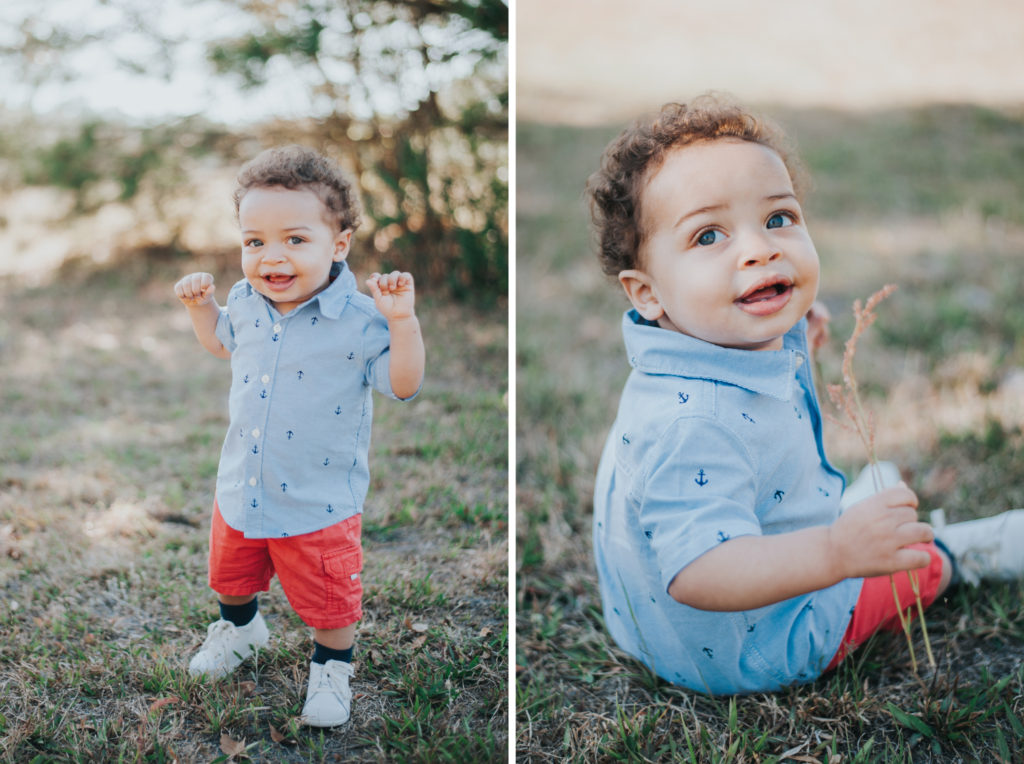 Brody is a little brother in his family. And with his nickname being "Bro," when his mom Christina saw this little romper at the store, she had to have it. Of course, Brody was happy to oblige.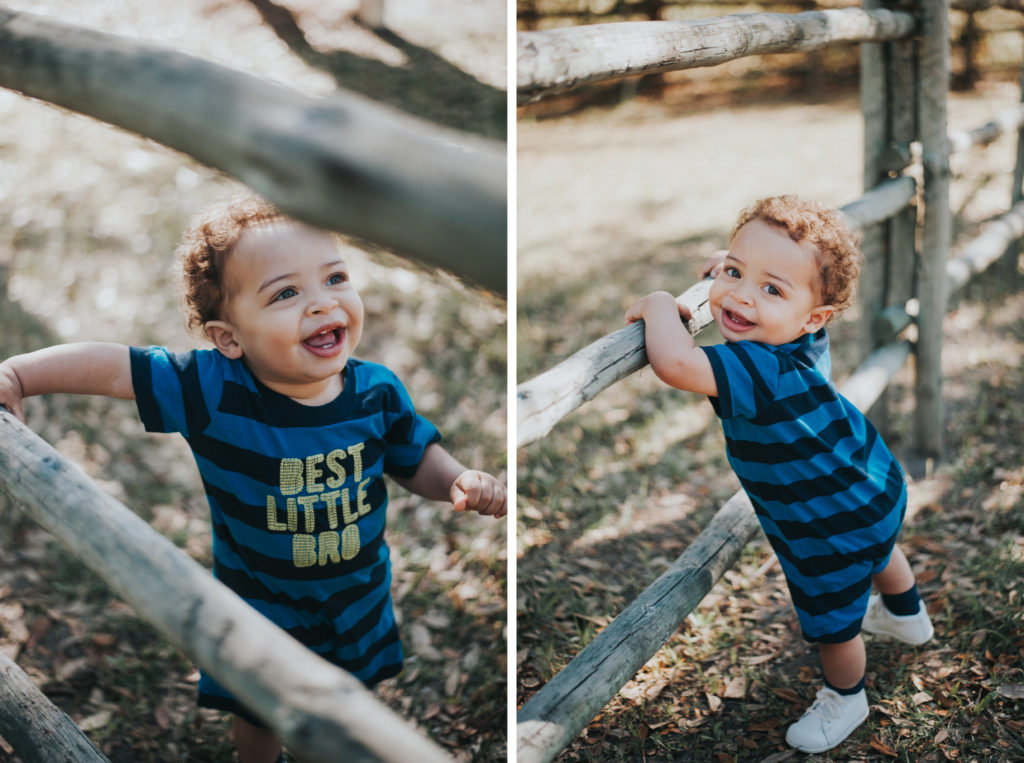 Obviously, the point in the mini-party had come that we'd all been waiting for; the yummy cake! We gently placed it in front of Brody and, like most one-year olds, really wasn't all that interested in it, until the adults around him poked and prodded at it a bit. You can see the "Mom, what is going on?" in his face, hahaha.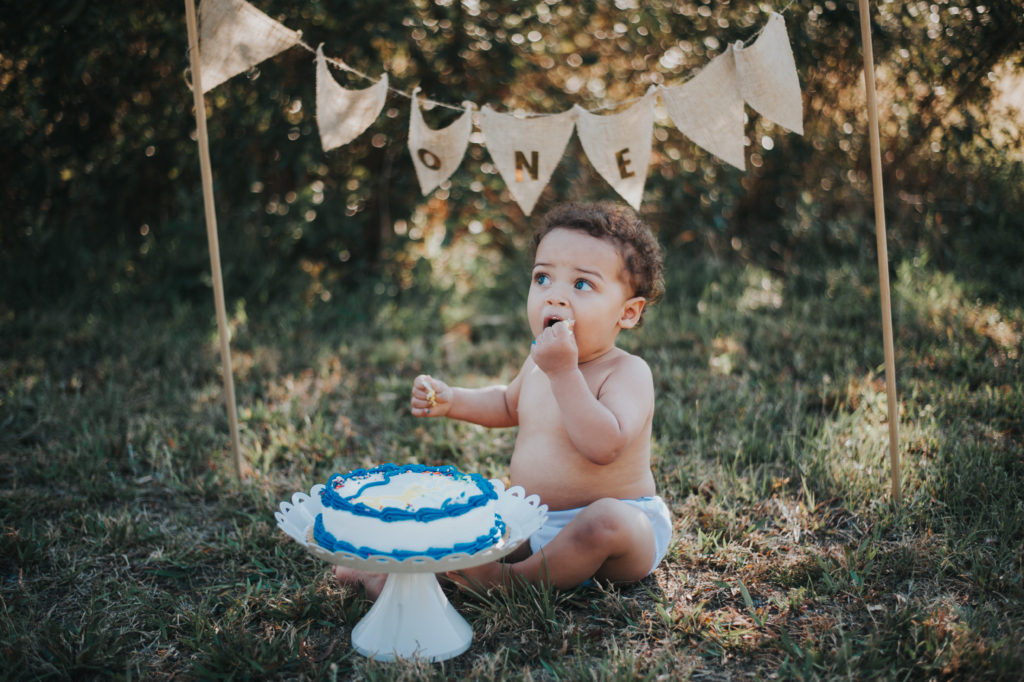 But Brody, at home and at daycare especially, isn't really allowed to eat from the ground, so things got a little crazy when we gave him a taste! And considering how totally perfect he was until he got a bunch of sticky icing on him, I guess it should have been no surprise when that was the very last straw.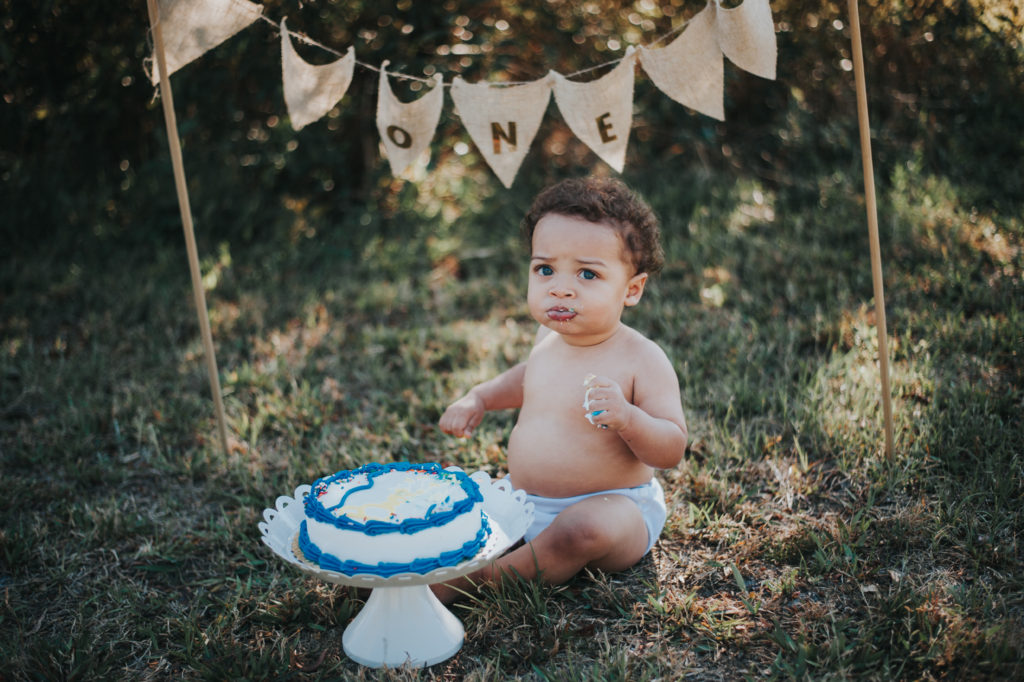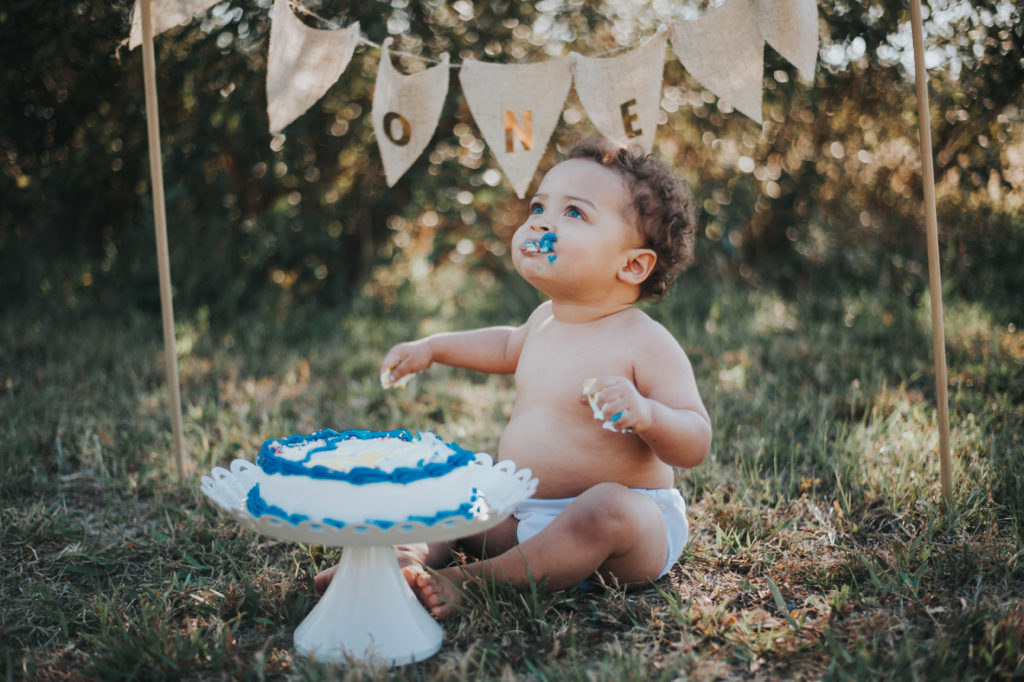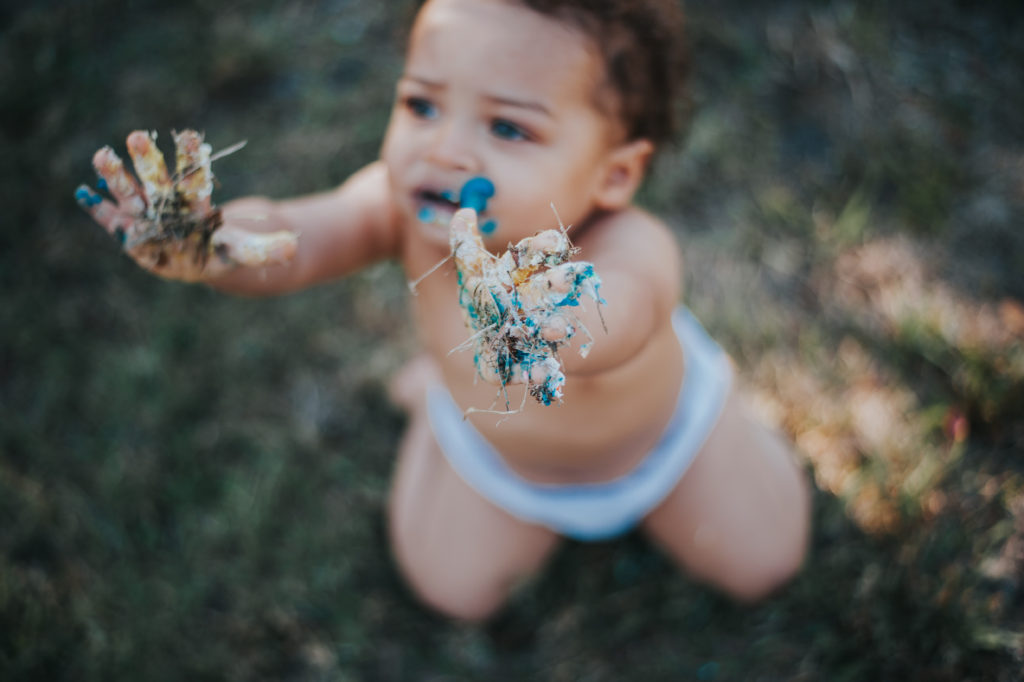 Poor little guy! Yuck! Hopefully he can look back on these later and laugh!
Here's hoping for more cake smash sessions this year – and fewer tears!