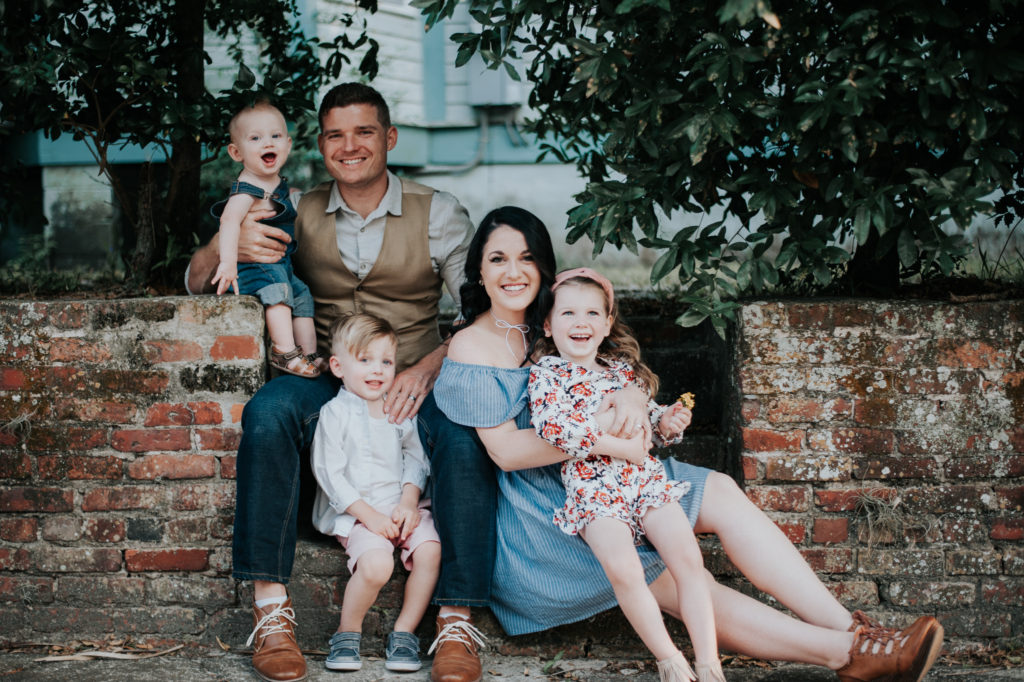 Nothing improves my Monday more than sitting down to blog one of my favorite families. It definitely brightens the fact that I am incredibly behind on blog posts! Ha!
When Emily let me know that she was looking to get family photos taken, I was over the moon. I got to photograph her entire extended family a couple of years ago and had a great time. Plus I know how absolutely adorable her little brood is, so I was really looking forward to it.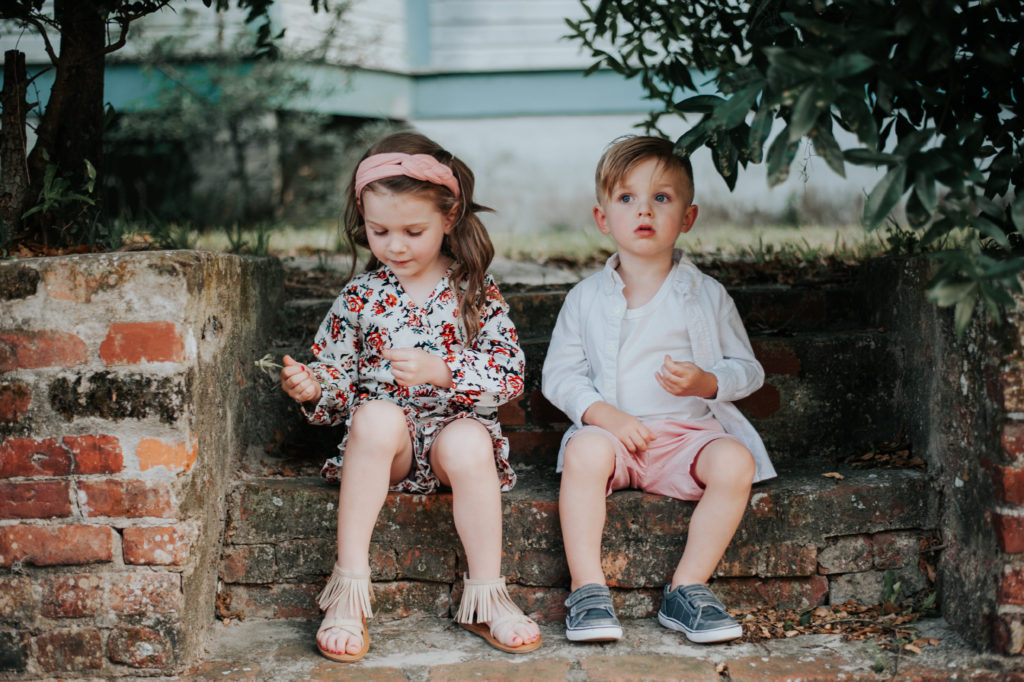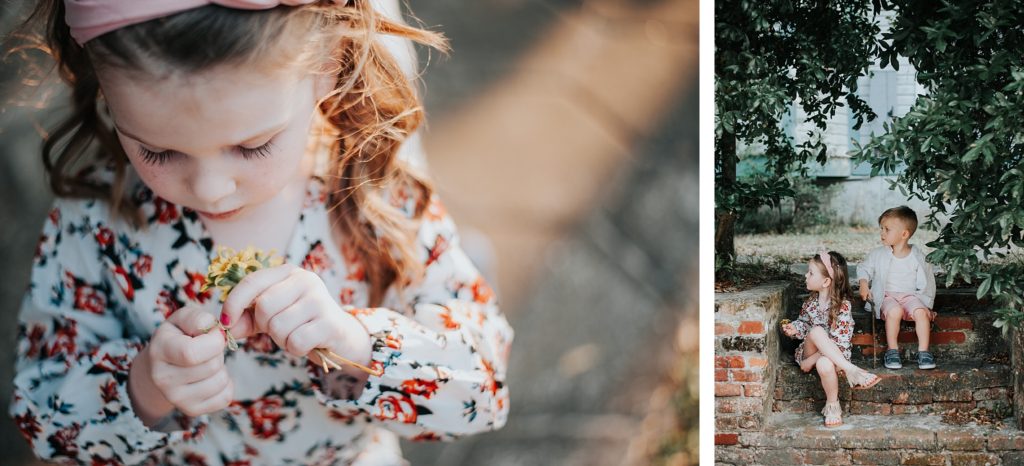 What was even better is that some of the reference photos she sent me of my own work told us that her favorite location was right here in my own backyard, in Historic Springfield. Heck yes! Can't say I was bothered by that. I could spend all day photographing my neighborhood – it's unique, beautiful, and colorful!
Add to all of this the fact that she is an amazing stylist and loves to work with her photographer on outfits, and you have the makings of a gorgeous afternoon getting photos done.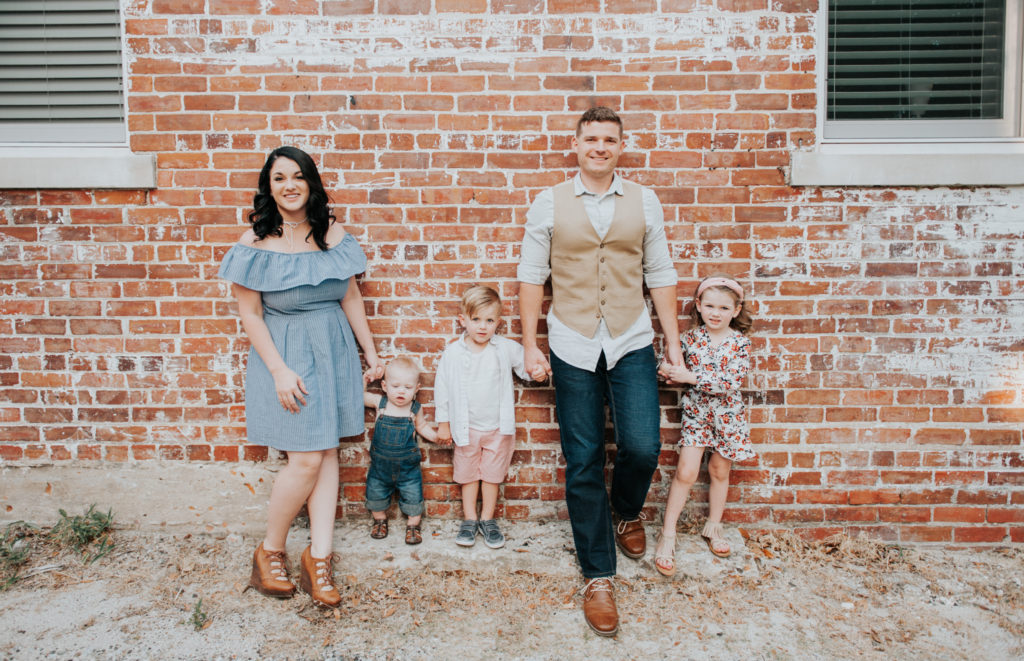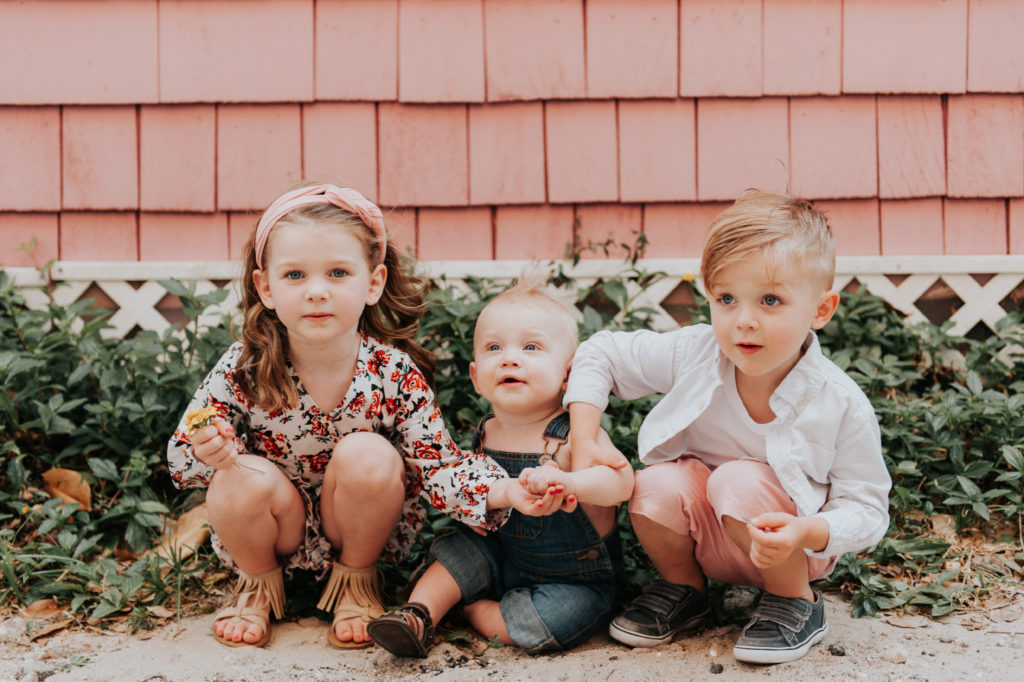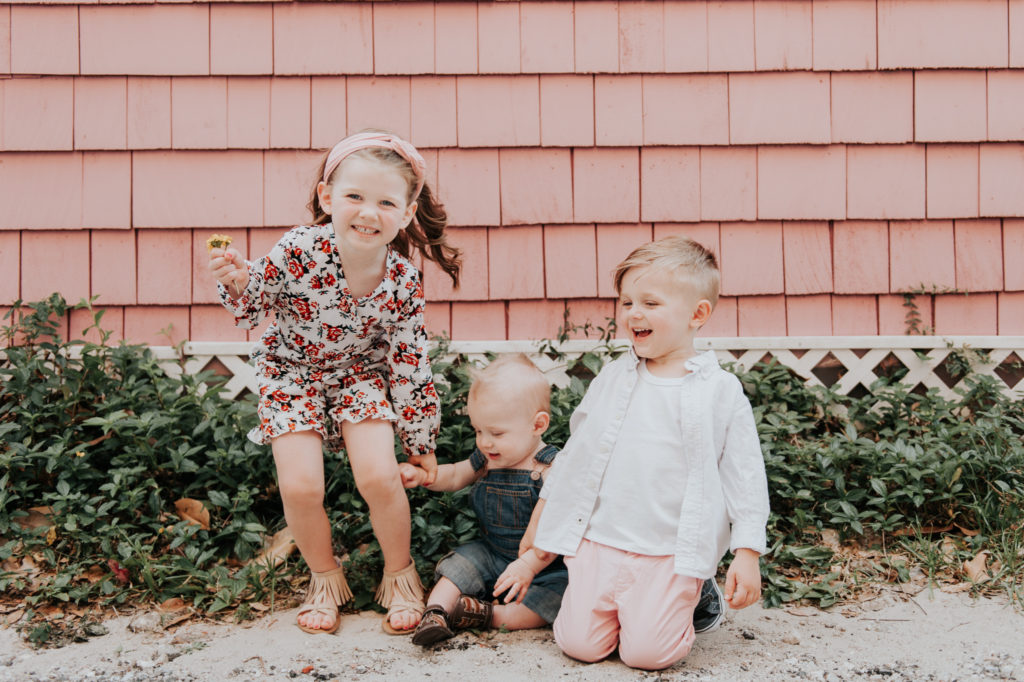 Her kiddos are coiled springs and we spent the early evening running, jumping, rolling and eating dirt (maybe only one of us ate dirt. it wasn't me. I don't know). Emily and Josh embrace the movement of a more relaxed and natural family photo session, letting things (read: kids) flow wherever they may. So basically it was just playtime. You know, my favorite.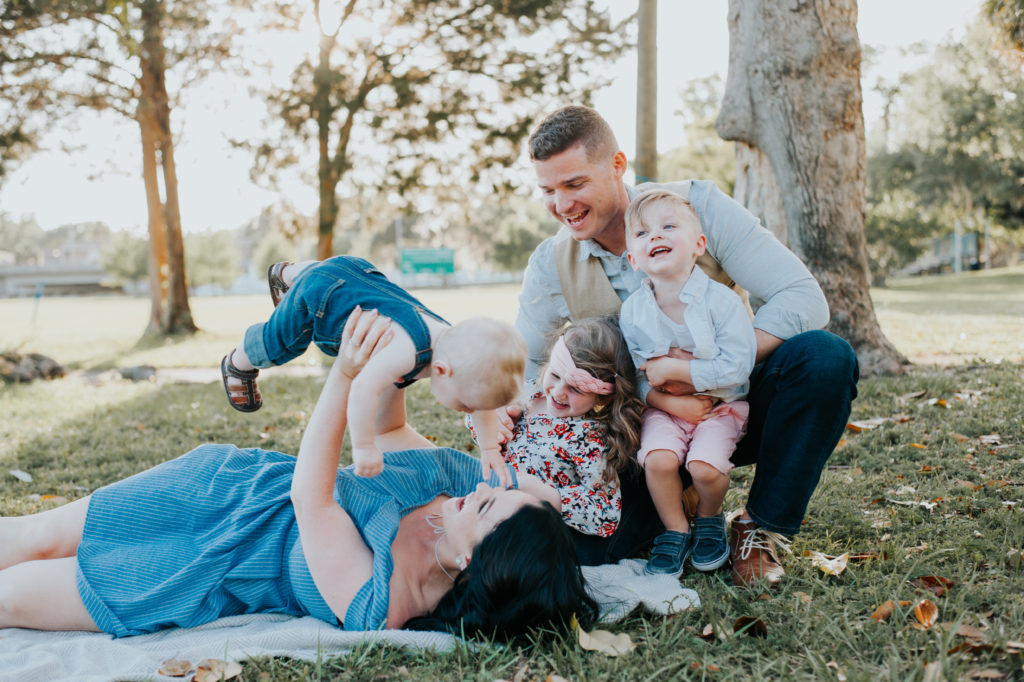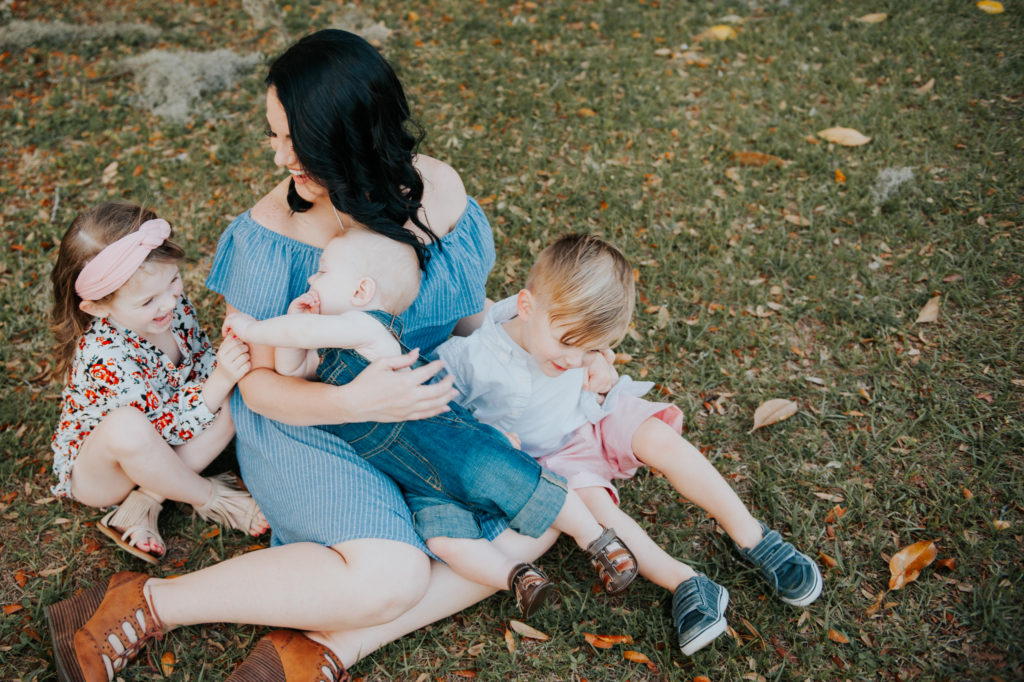 I feel like I say this with all of my families, but what the heck: my favorite session to date! I had such a good time. I love making friends with the kiddos I photograph, holding hands as we cross the park and even being requested to play while we take photos of their other siblings, haha!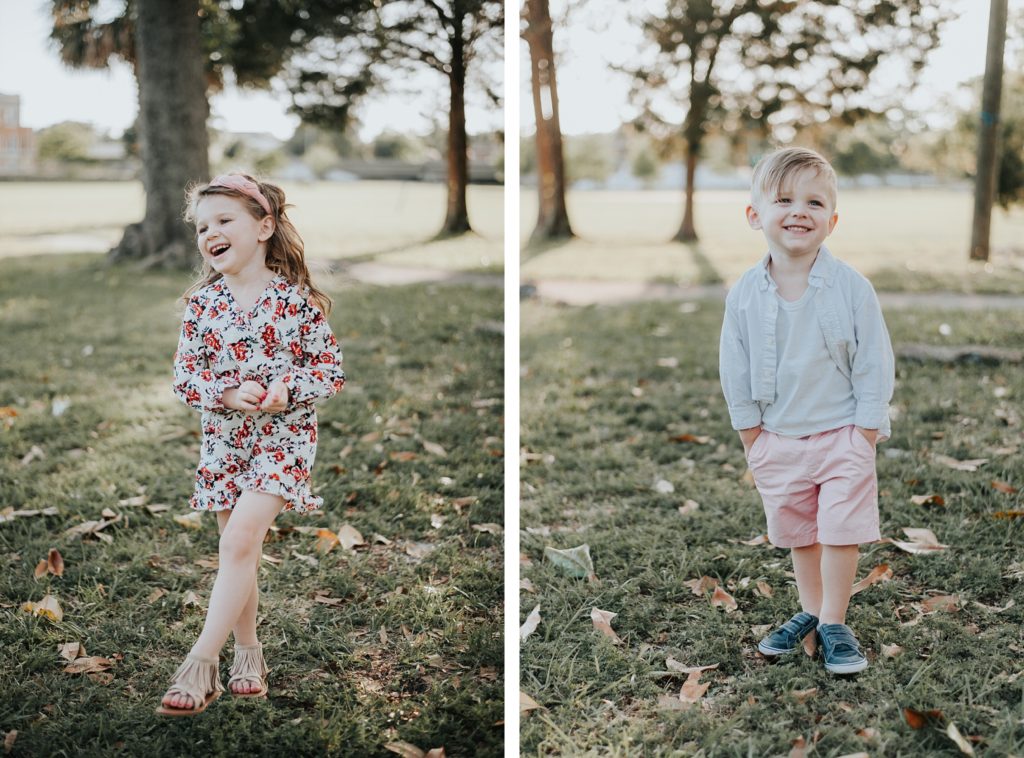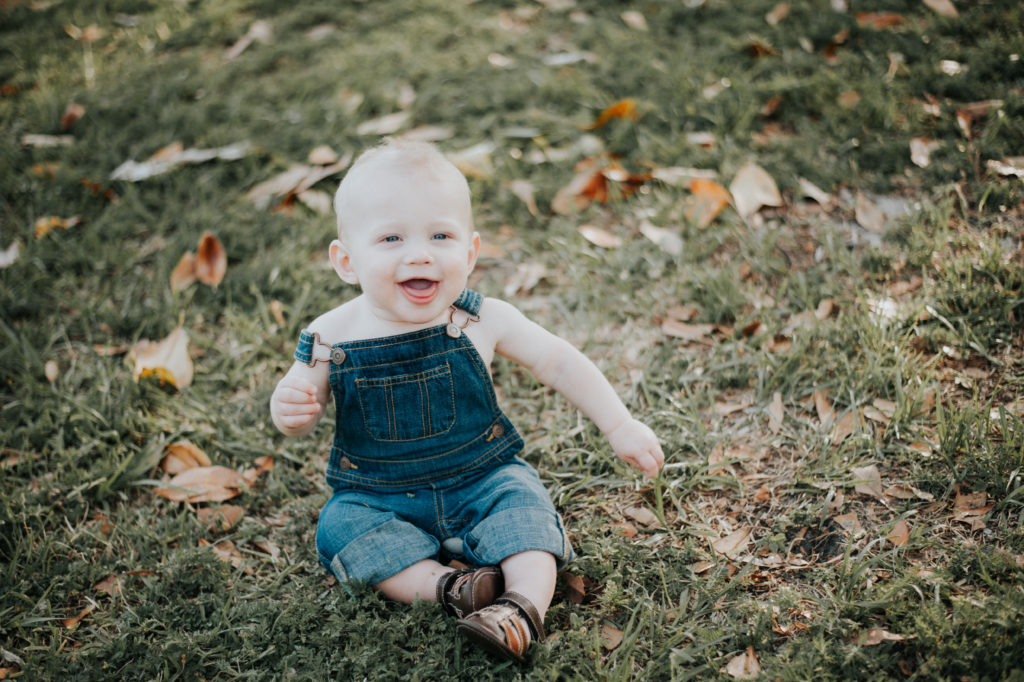 We even got in a few good ones of mom and dad being super adorable.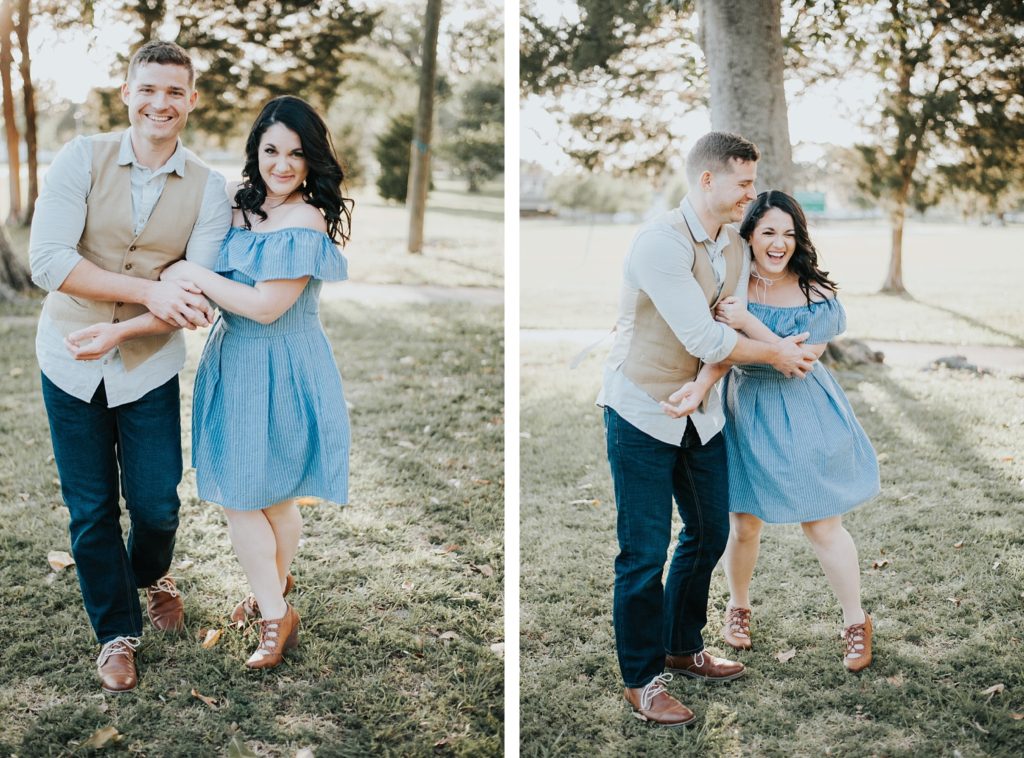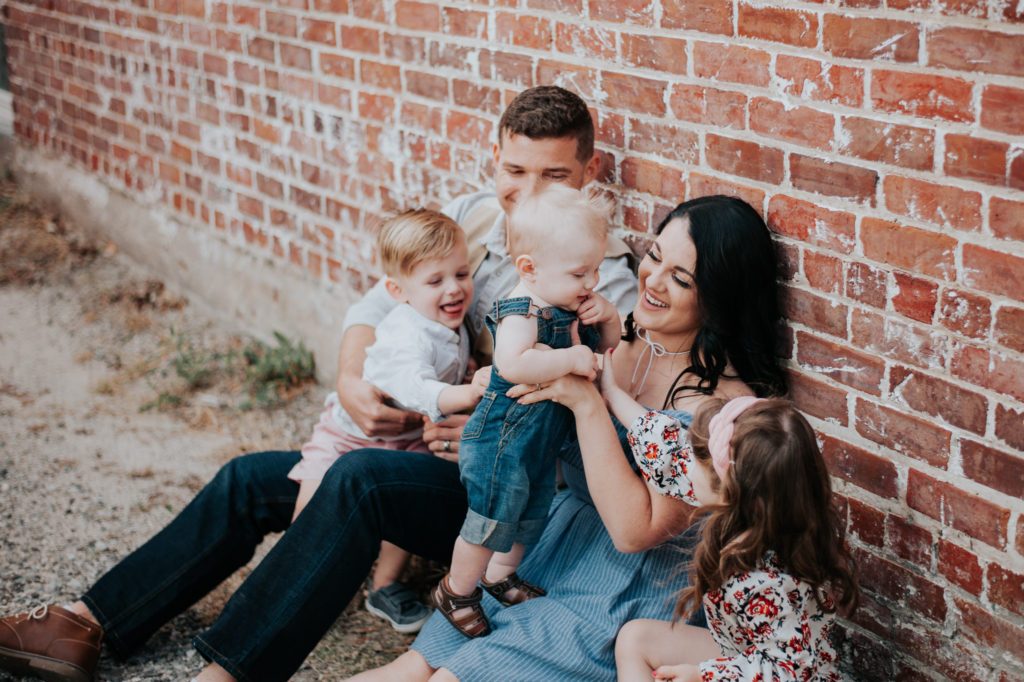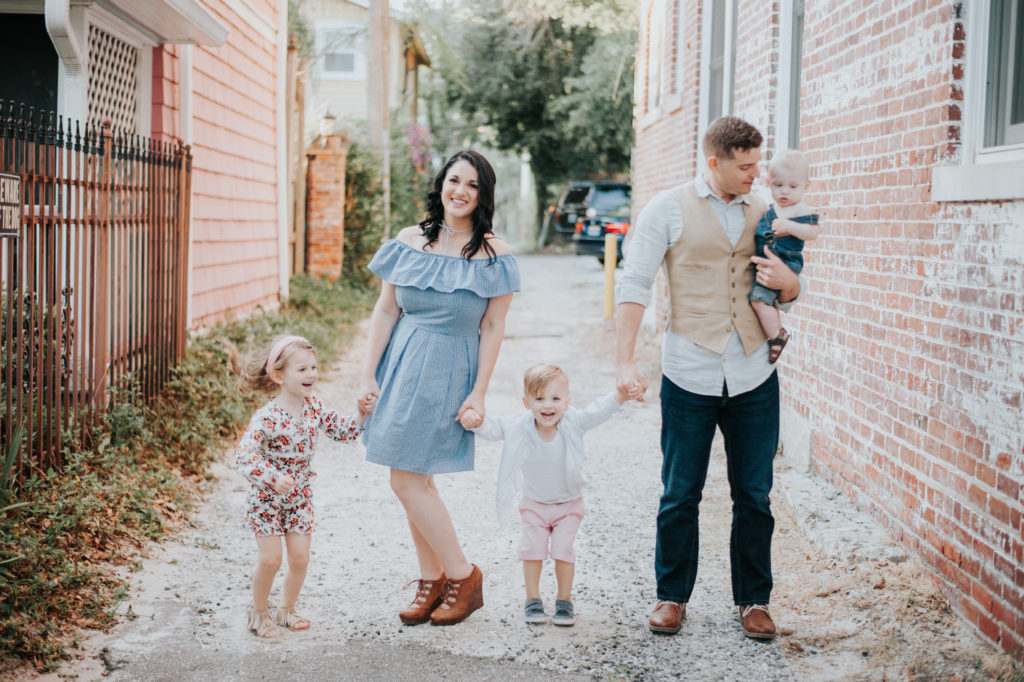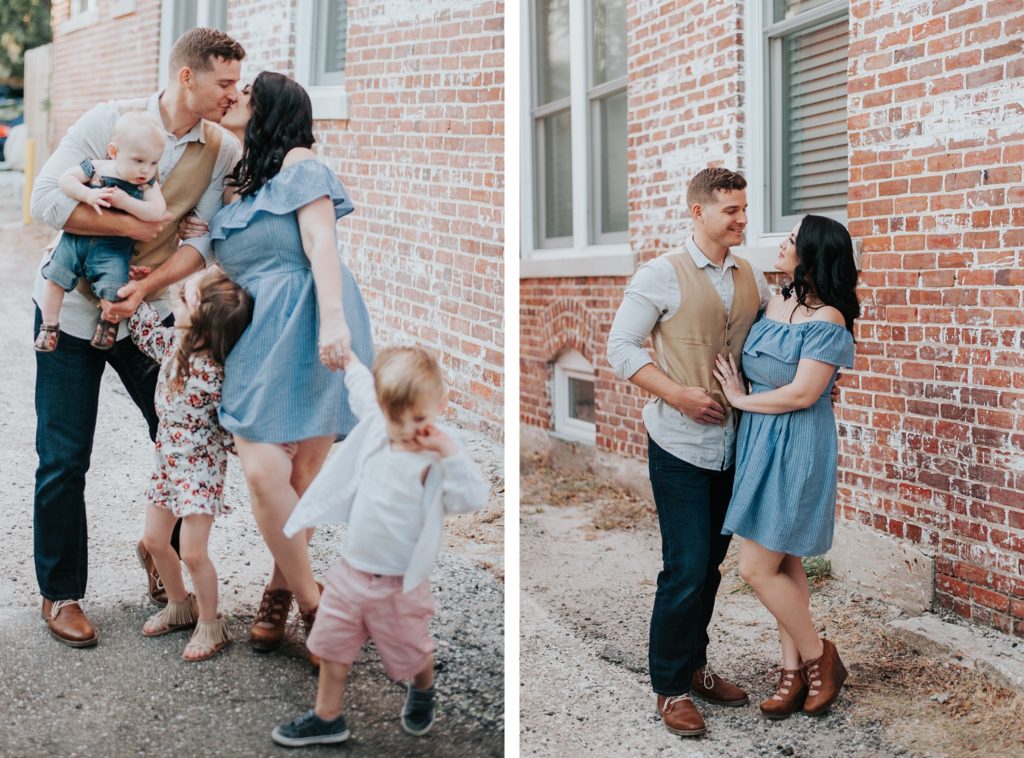 Overall, an afternoon well-spent – and really great idea of what families can get if you let go and let your photographer guide you! Absolutely in love. Thank you for having me!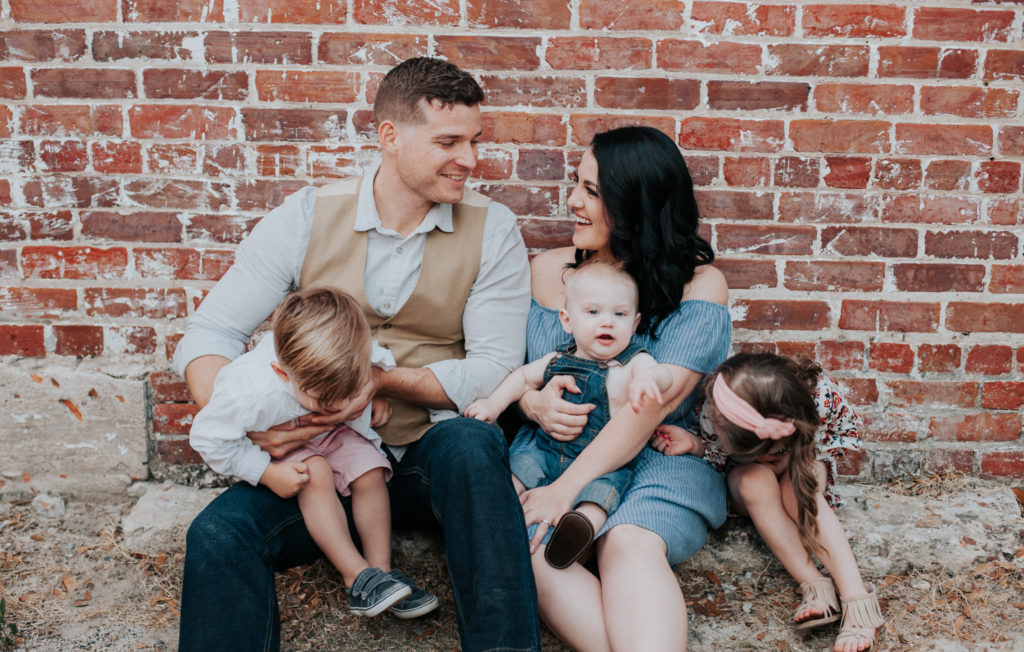 If you haven't yet, be sure to check my Instagram for new photos and specials! 😉