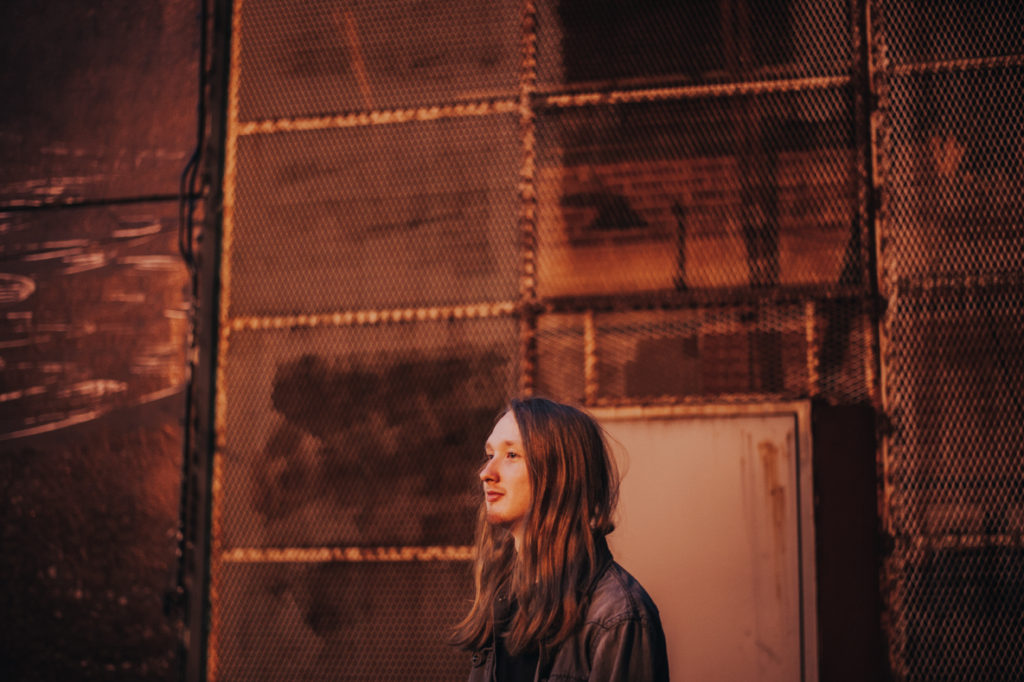 The cool seniors continue. I've noticed that I've been getting a lot of guys taking senior photos this season! And I ain't mad! It's so neat to see that it's not considered girly to get custom senior photos.
Leroy is the son of a dear friend of mine, Christina, who is also a talented photographer and textile artist. He's an artist, himself, never without his sketchbooks, so we wanted to incorporate that into his photos, of course.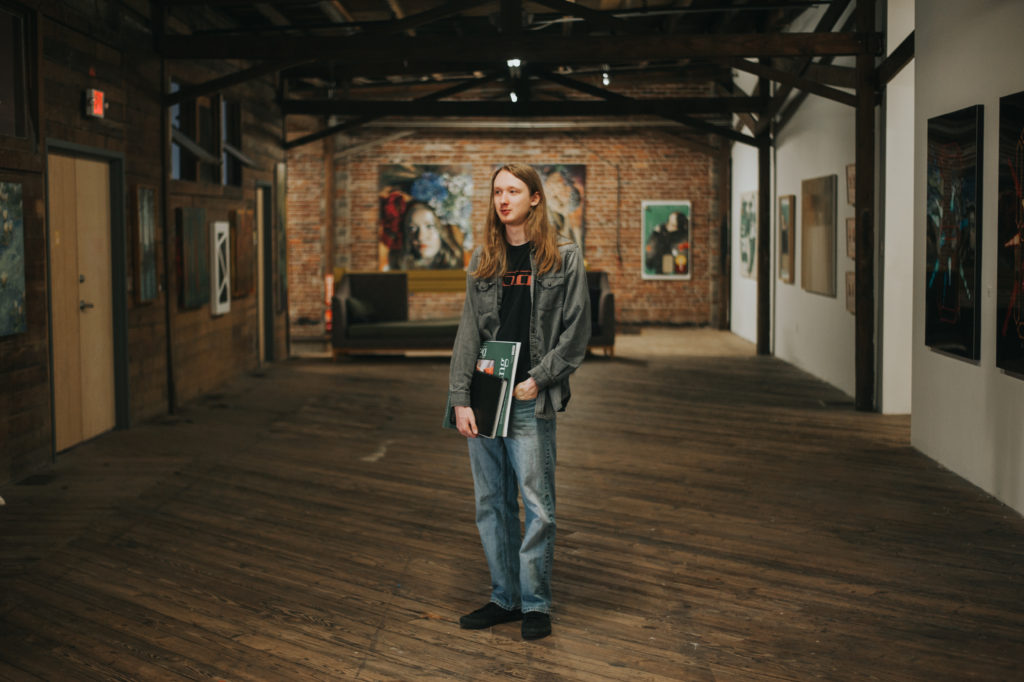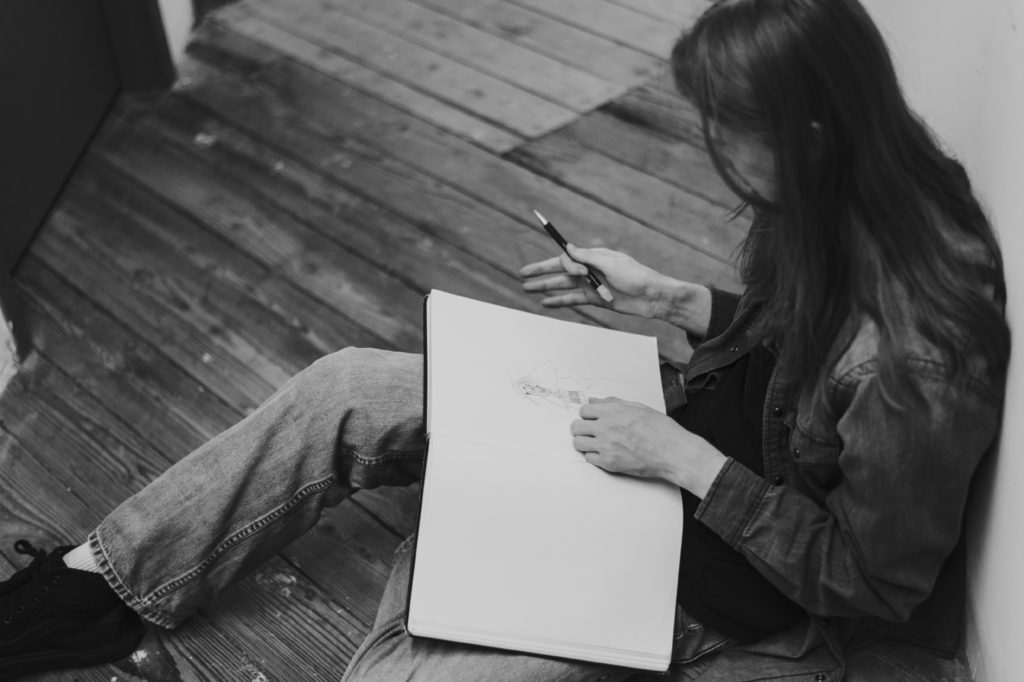 Christina, being involved in the art community here in Jacksonville, was able to arrange for access to CoRK Arts District in Riverside. It's such a rich and vibrant place. The inspiration you get from just walking through is phenomenal – especially when it's empty and quiet, not full of patrons or visitors at a show.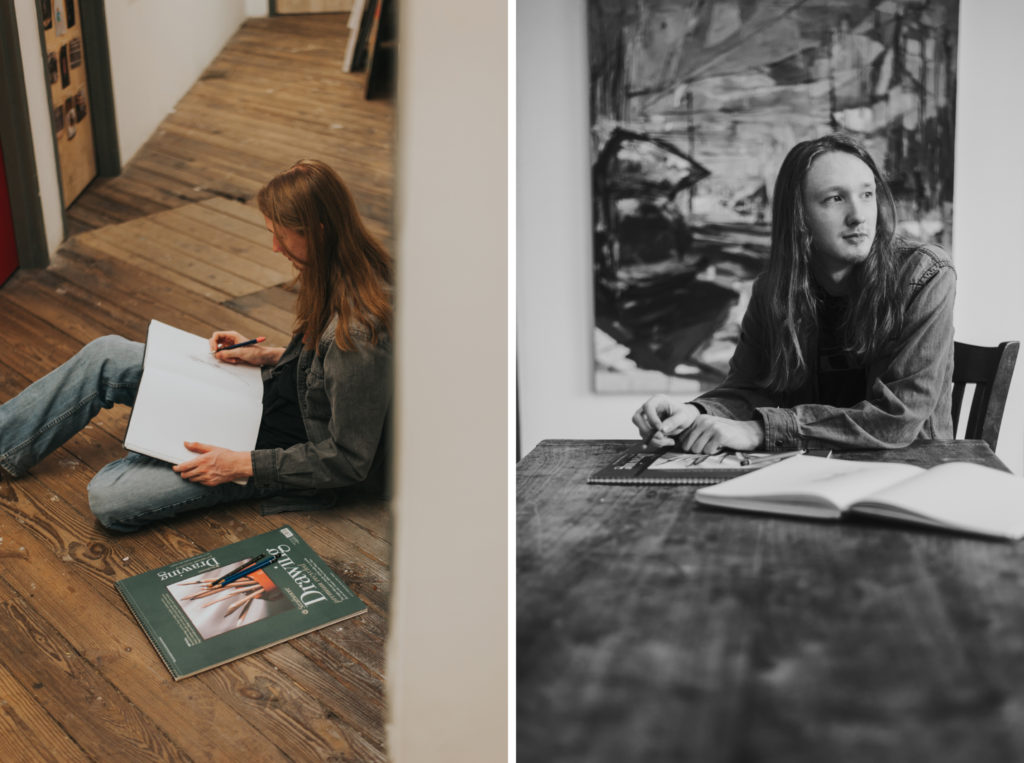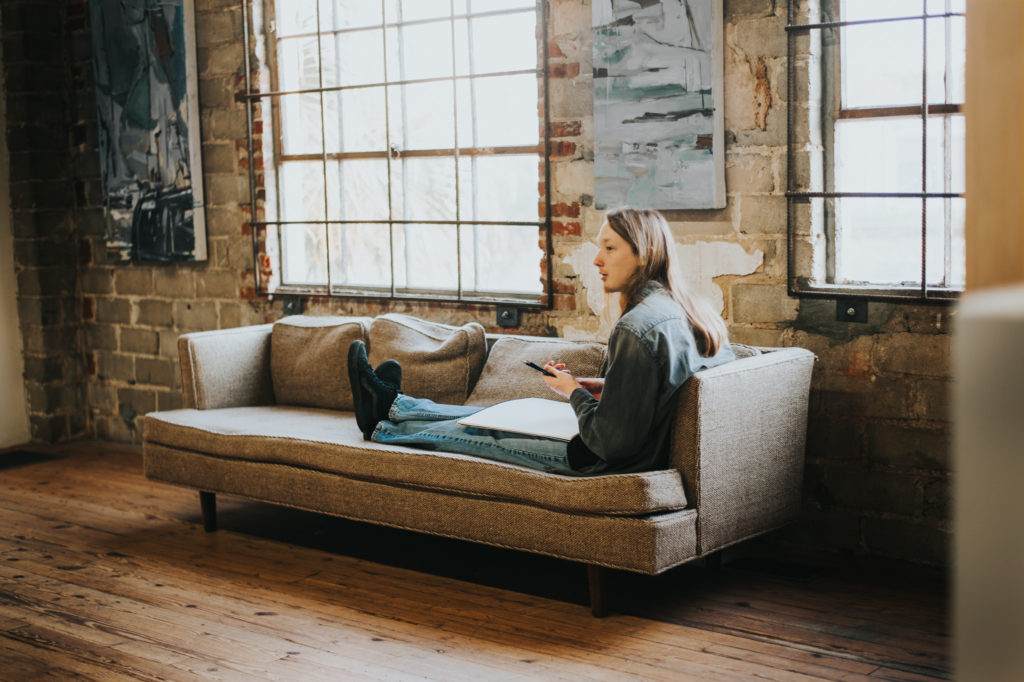 Leroy's sketchbooks are full of the most detailed sketches and original characters. I really feel a connection to people like this, since I was so similar as a young adult. Really, my sketchbook was my best friend! The is nothing like a fresh ream of clean paper and a soft, dark pencil.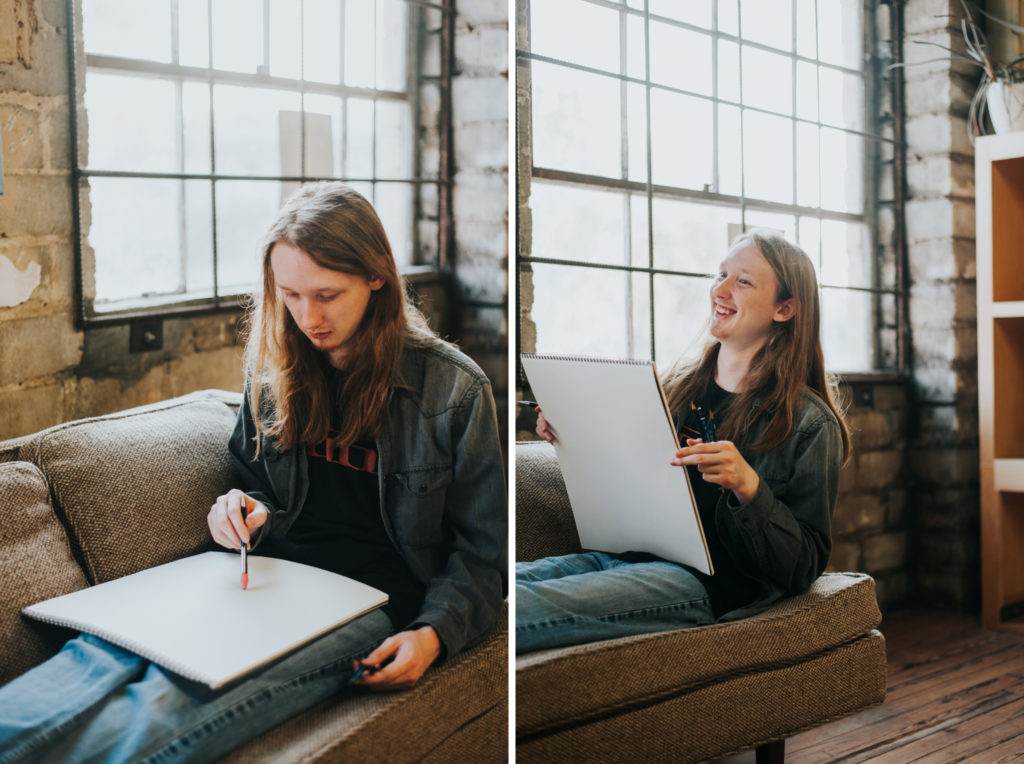 I love spending time around creative families. Leroy is planning to go to art school, and I know he will have the best time there. I might be a little jealous actually! I can't wait to see where his talent and education takes him. Looking toward the future is probably my favorite part of these types of sessions. To look back on these photos in 10 or 15 years must be so strange and wonderful!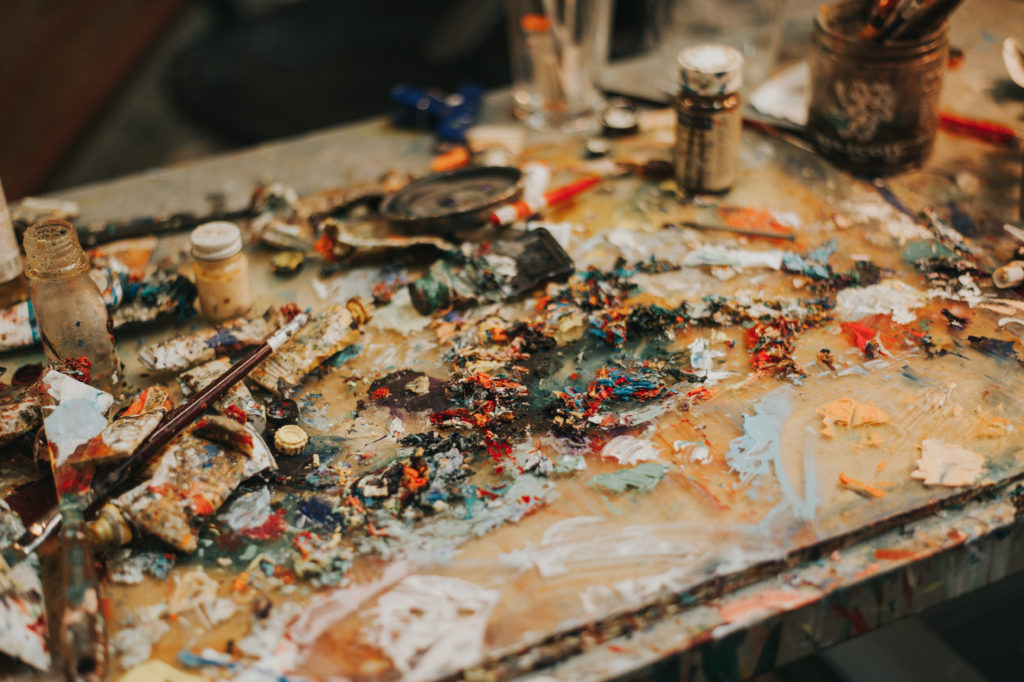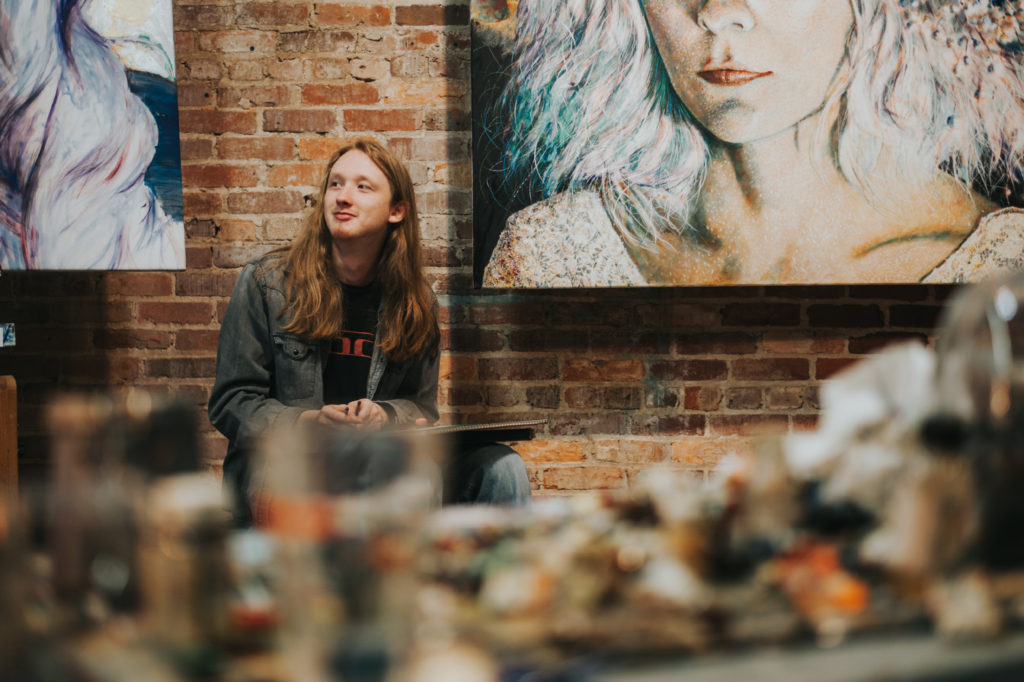 I do really enjoy meeting every senior I photograph. I have to say that Leroy was definitely one of the seniors I really resonated with, and I hope that his future is as creative and bright as he deserves. Thank you to Leroy & Christina for spending your evening with me, and best of luck to Leroy as he gets ready to embark on journey that is the rest of his life!