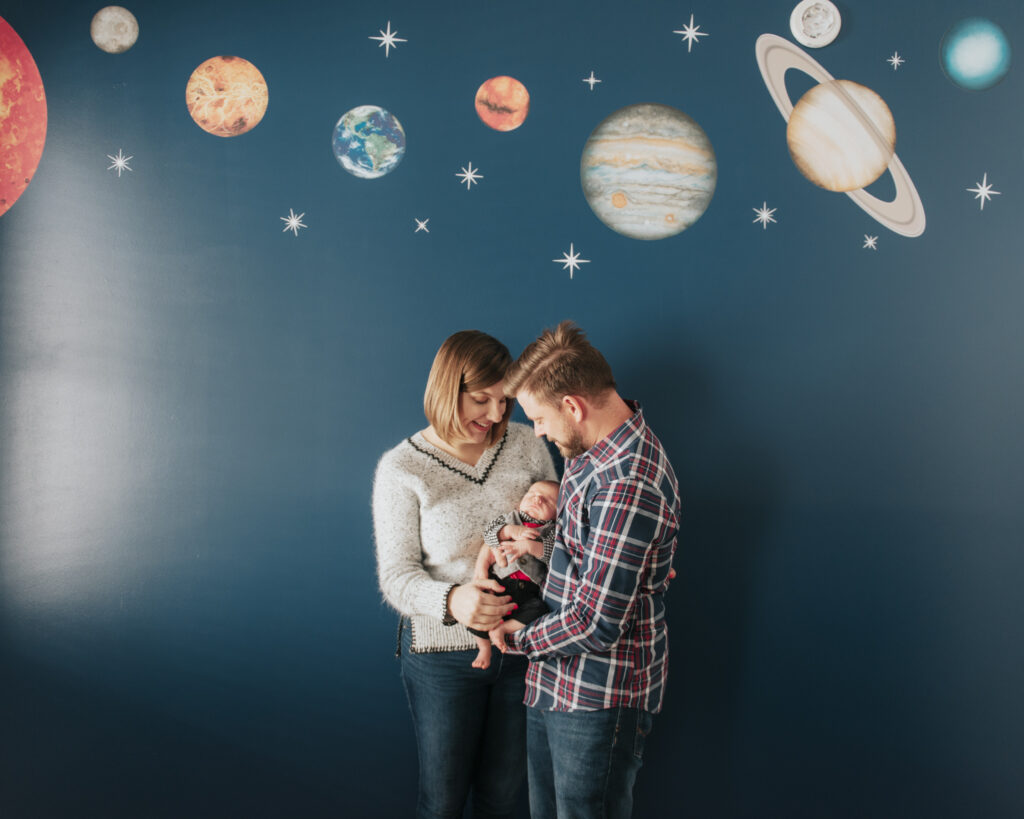 It's always so meaningful to me when dear friends entrust their most precious milestones – like newborn portraits – to me and my camera. If you love squishy baby goodness, this is the place.
Alex and Dan have been good friends of mine for a few years – more or less since they moved to my neighborhood (Springfield, best). When they announced that they were expecting their first baby, all of us were over the moon for them! We've been looking forward to meeting Gabriel for what feels like forever.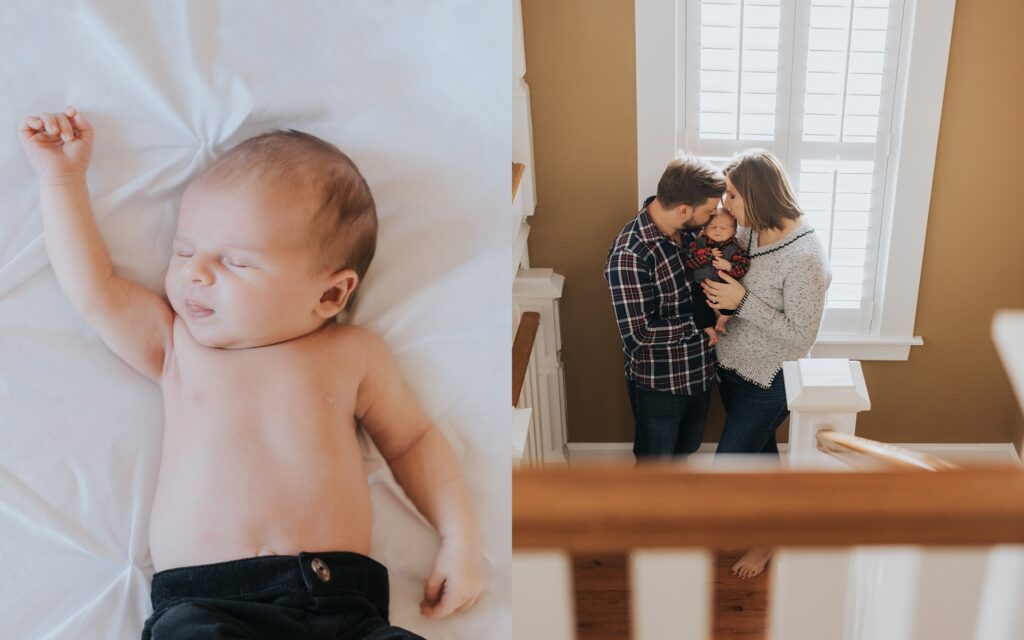 Alex told me she knew she wanted me to do their newborn portraits for baby Gabe, but wasn't sure which style to choose or what her options would even be. So I explained my love for in-home newborn portraits. It's an obvious choice – you're in a more comfortable and familiar place, and you don't have to stress over bundling up a brand new baby and rushing them out into the world to get to a studio. For some, more bespoke and boutique, styles of newborn photos, this is fine! But if you're looking for low-key – this is it. And the Choquettes are definitely low key! Love it.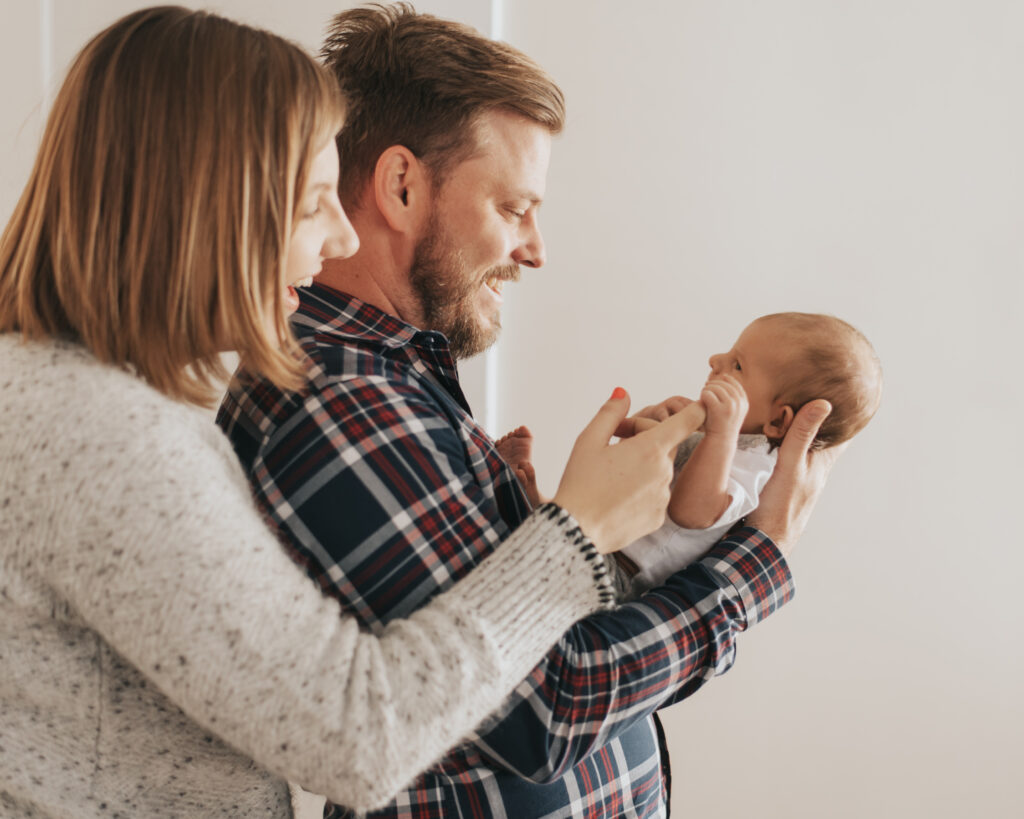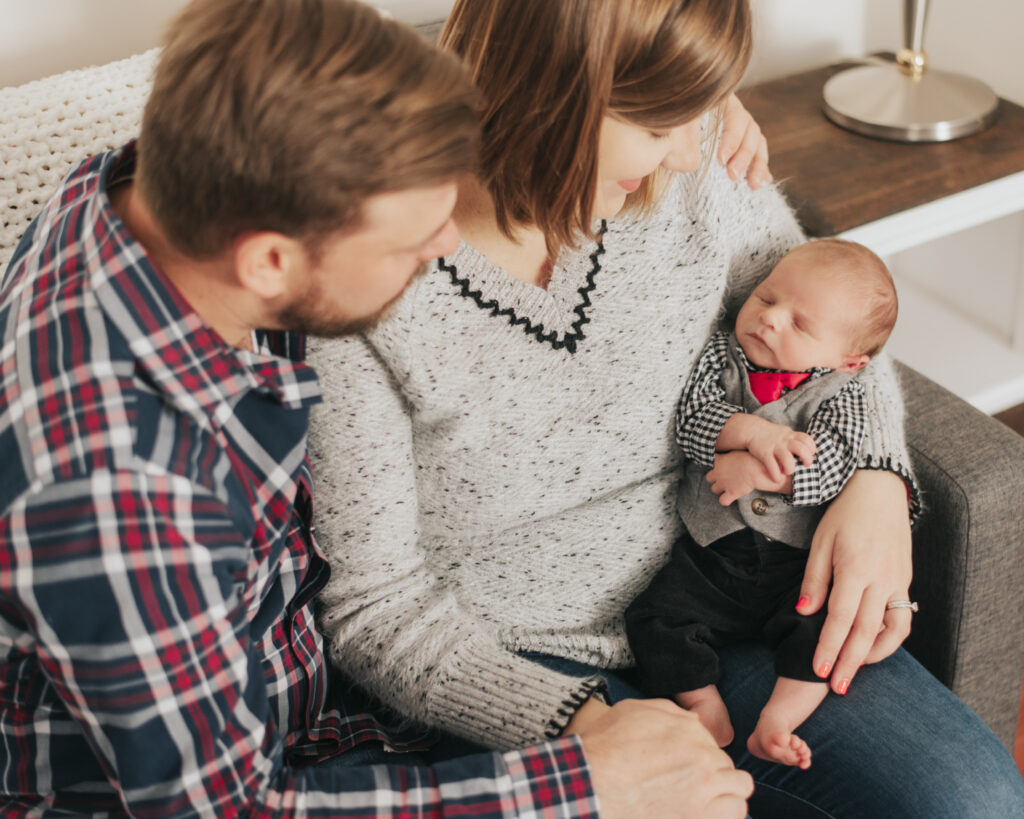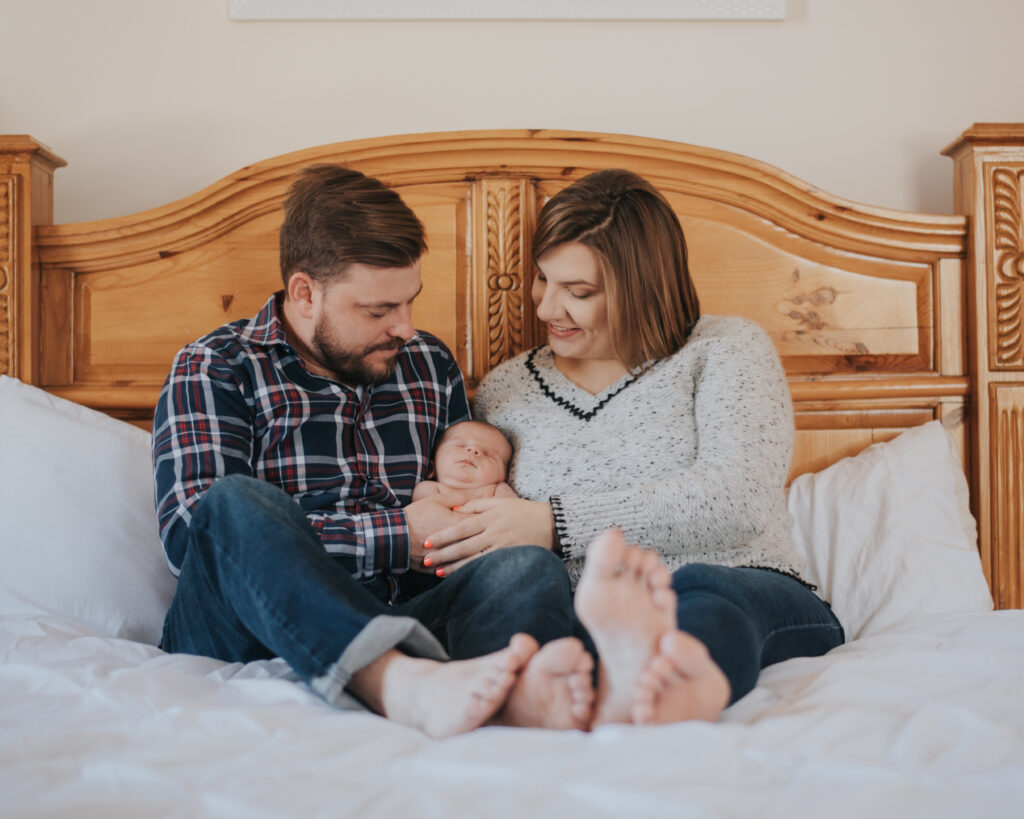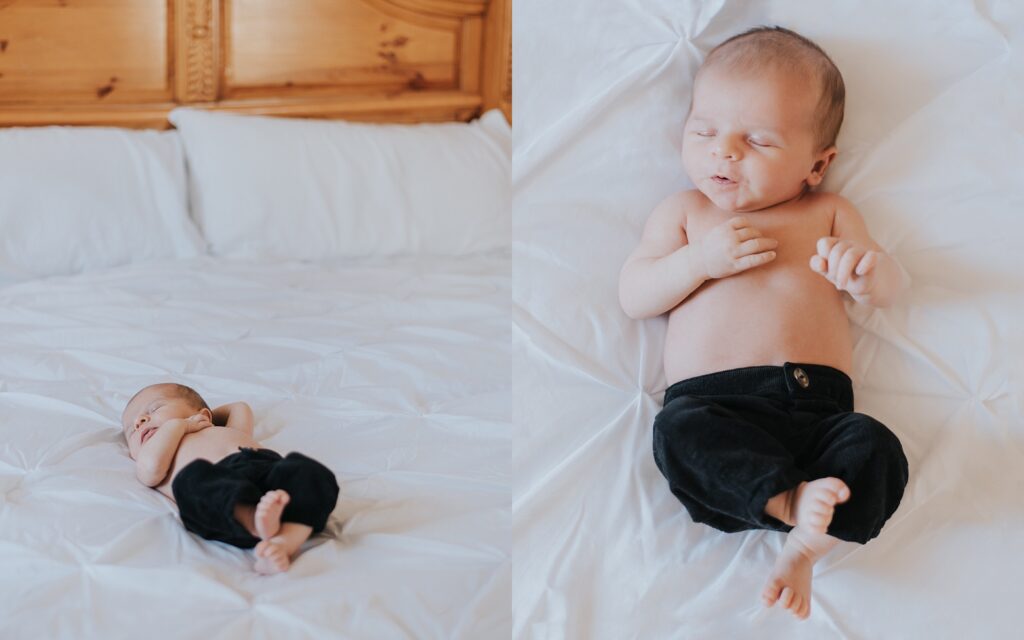 The other great thing about this shoot in particular is how fabulous their house is. I've been there many times, and I love it, but I never realized just how much light spilled in and how well it would photograph. So many people think their house isn't fit for a shoot – you'd be surprised!
Gabe himself was such a little champ. He's not a fussy baby at all – and part of me would bet it's partially thanks to the fact that we were at home. Everything we needed to keep him happy, fed, and clean was right there at our fingertips, or at most a room away.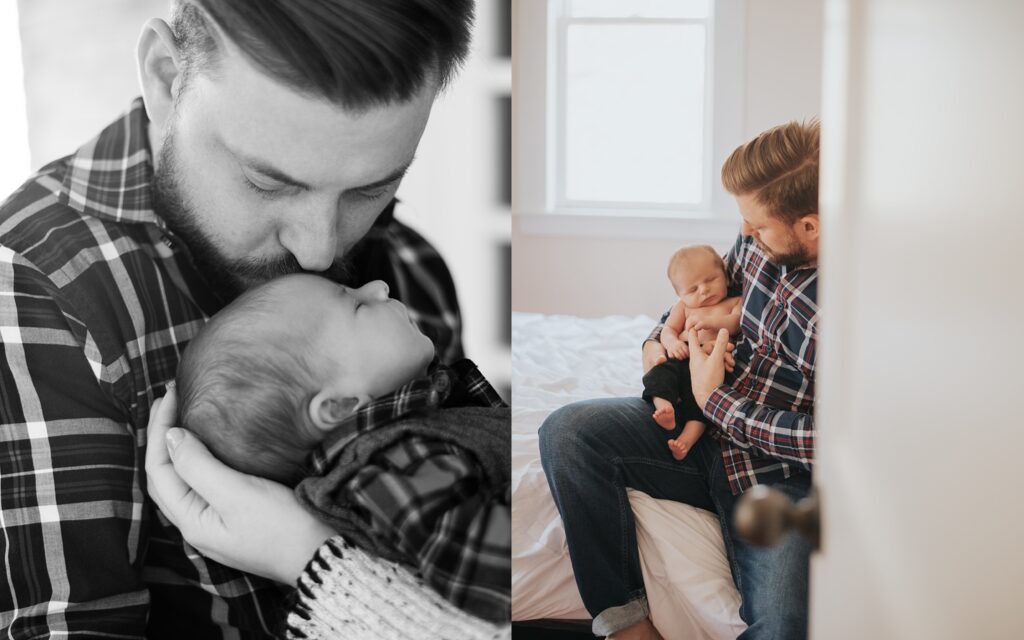 Pictures of baby with daddy are my absolute faaaave. So sweet!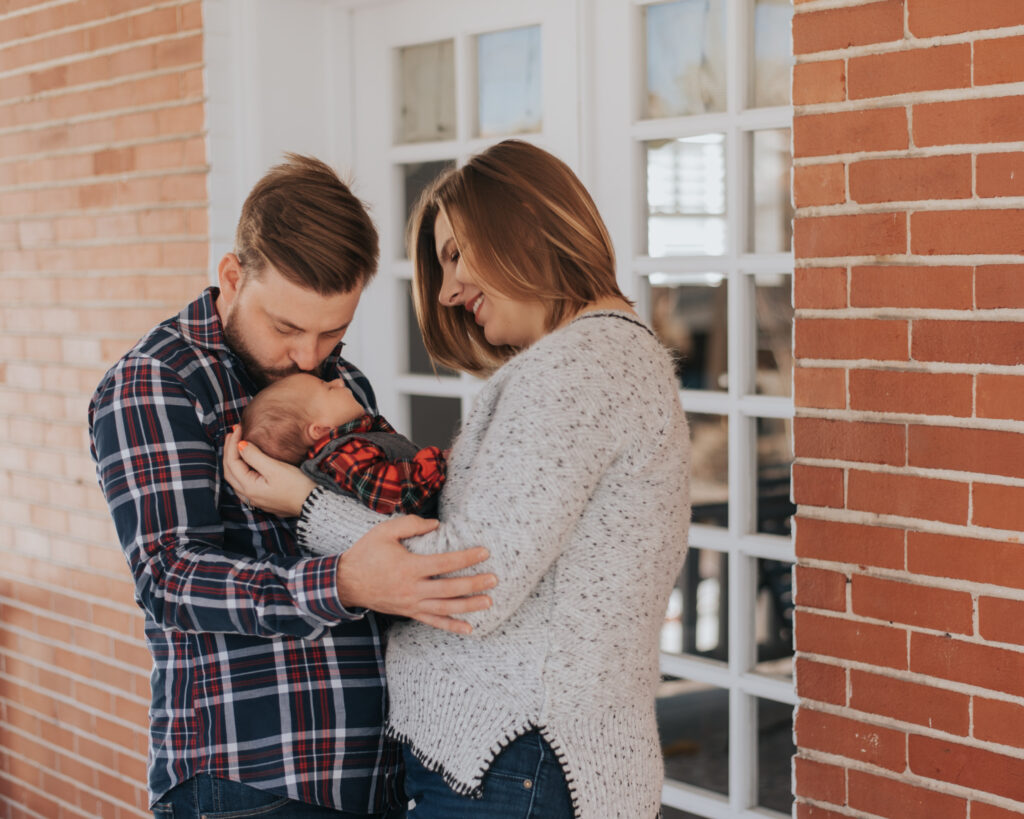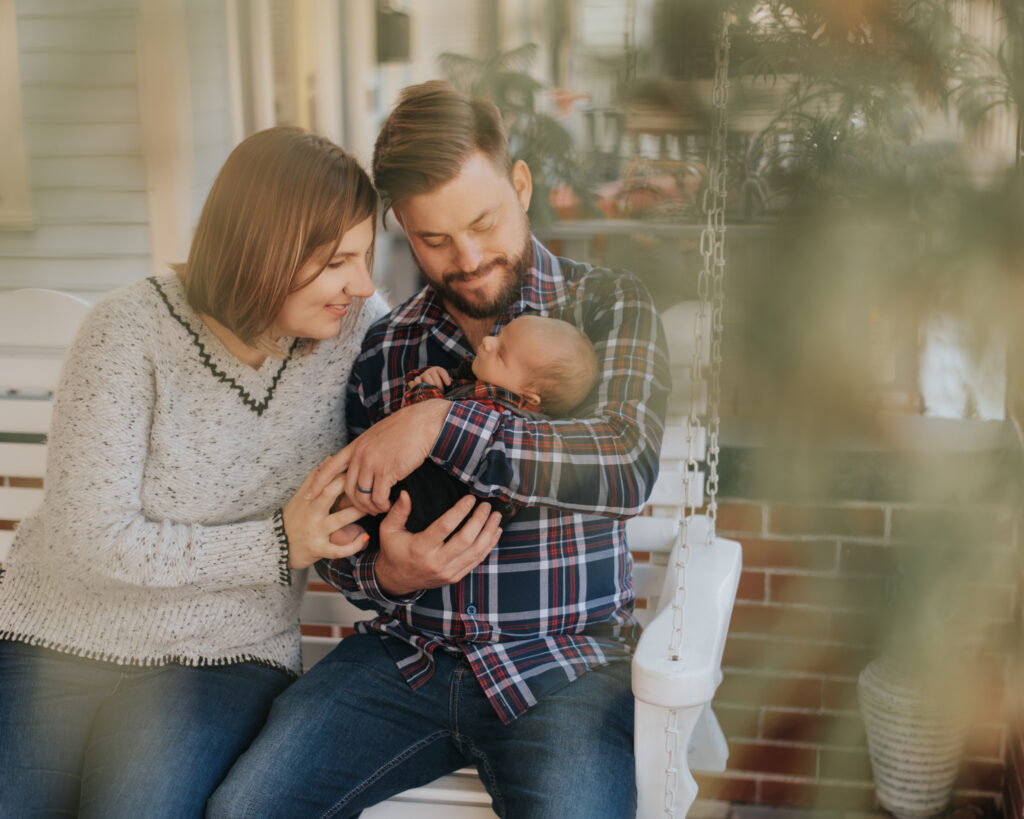 Contrary to popular belief, an in home newborn portrait shoot does NOT preclude you from having the posed or styled "studio" portraits so many of us love. Since the Choquettes had a space big enough to accommodate my setup, and some nice window light, we were able to make due!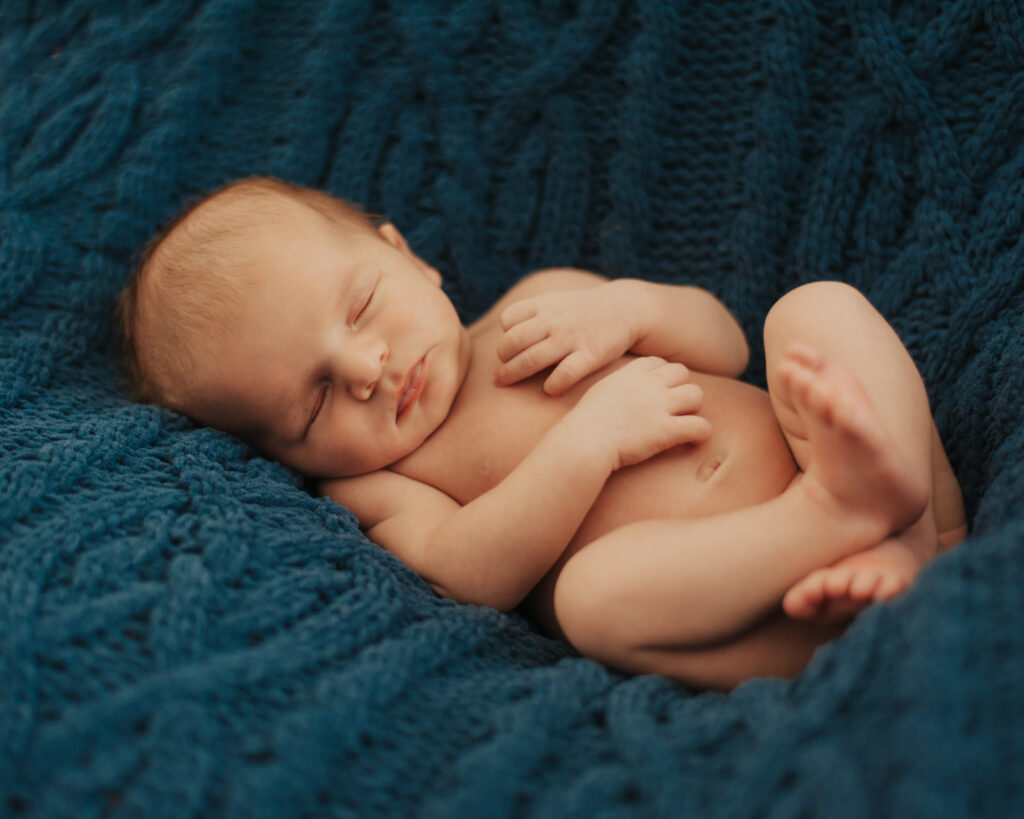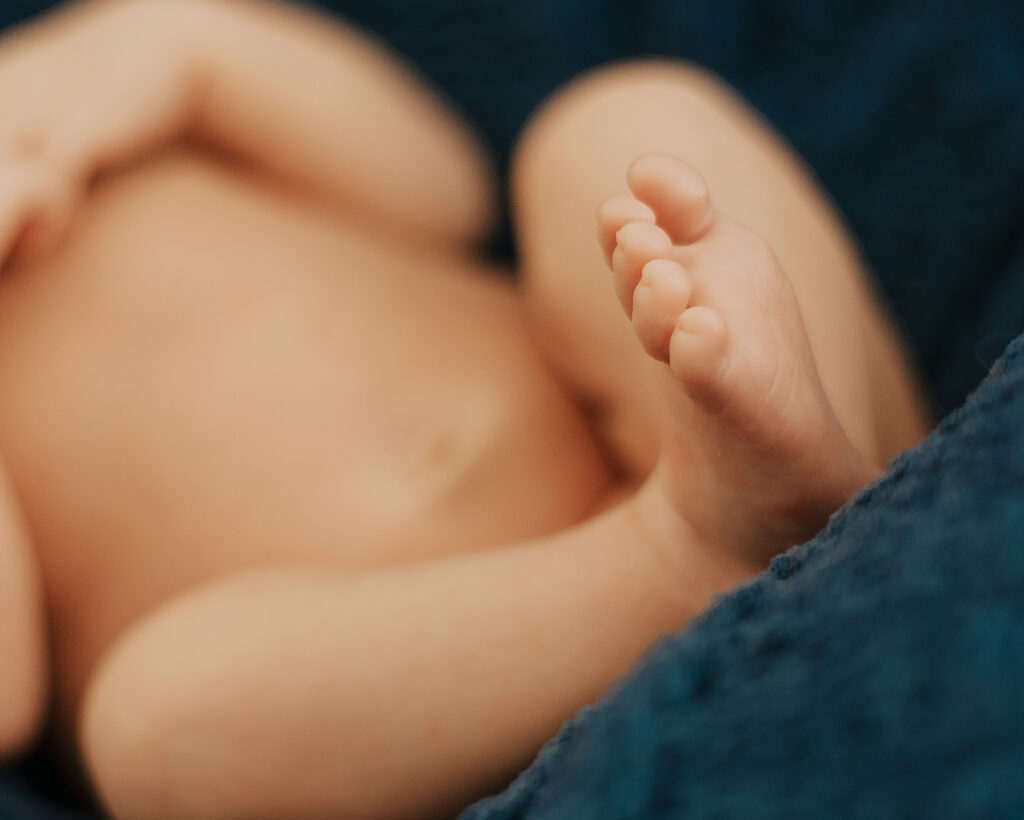 Gabe – remember I said he was a champ? – even let us wrap him up in a little basket. Be still my heart!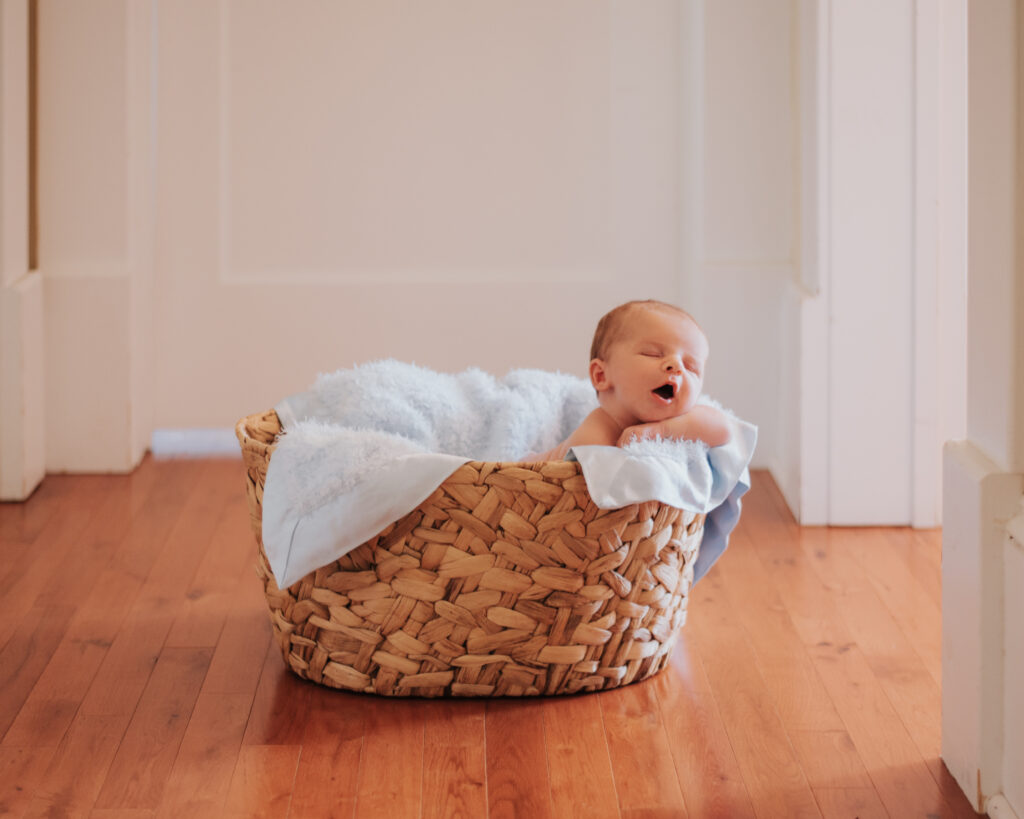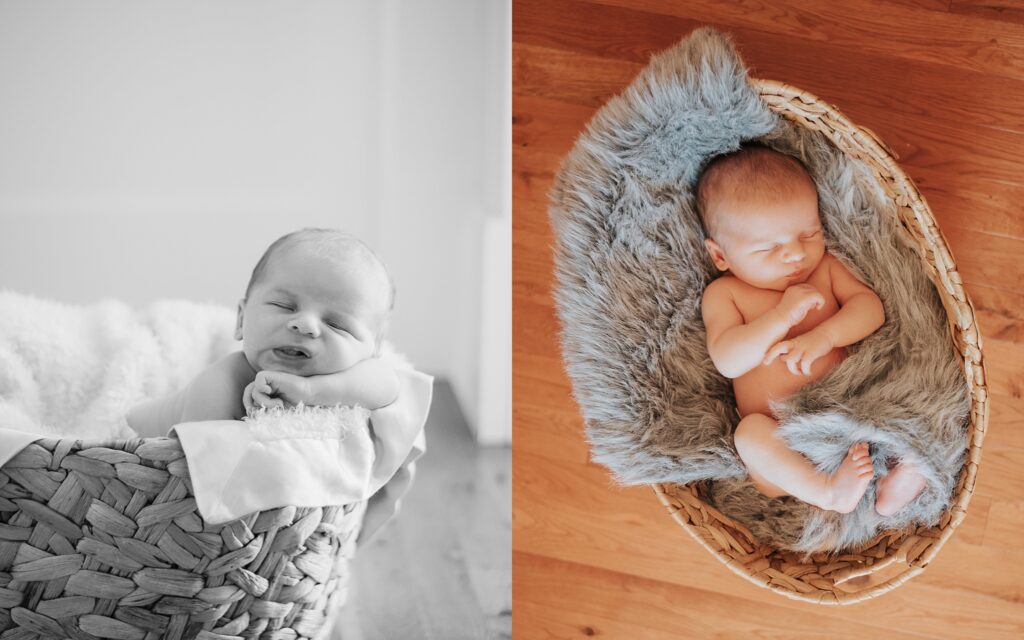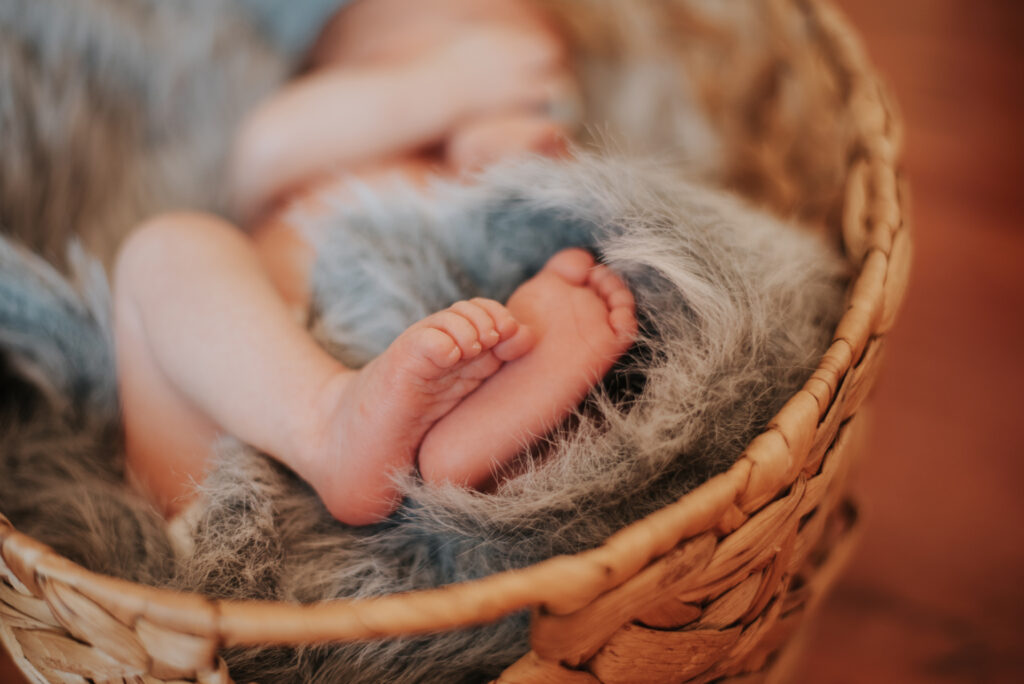 Dan and Alex – being a part of this day with your new family was an honor beyond measure. I cannot WAIT to see little Gabe grow into a fantastic human that combines all the best parts of his wonderful mom and dad. Love you all so much!
If you're expecting, and you want to talk to me about maternity or newborn portraits, or packages for both, please don't hesitate to fill out my contact form!