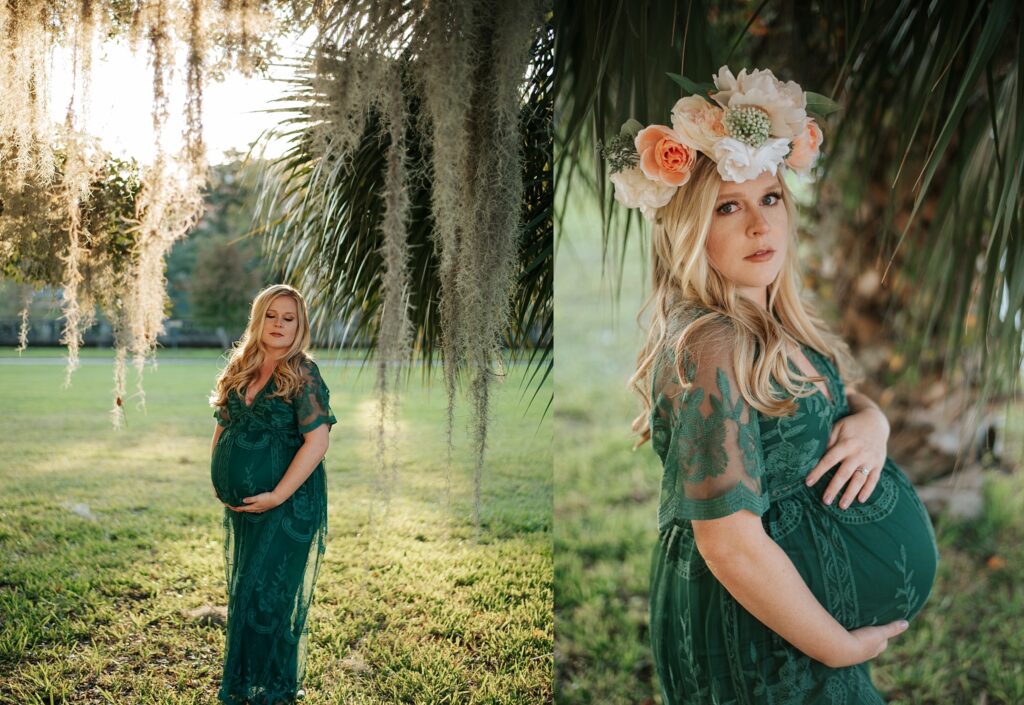 When Claire and I got together for her maternity portraits, she said she was open to any looks I wanted! We had so much fun creating – take a look.
I met Kirk and Claire through neighbors and friends a while ago. While kayaking, Claire mentioned she wanted to have maternity portraits done before their new baby Rowan was born. Obviously, I almost fell out of my kayak to tell them I was all for it.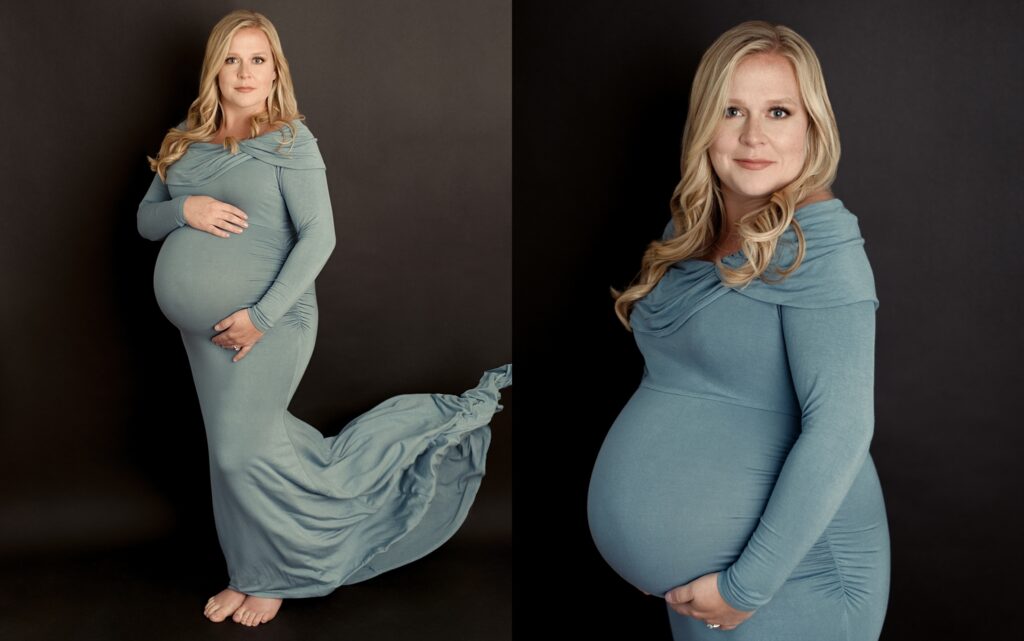 Claire, who swore she felt like a watermelon, was actually stunning, as you can see. After an expert makeover by Lisa, we brought out some of her gorgeous maternity dresses she'd brought along for the occasion. She was a natural.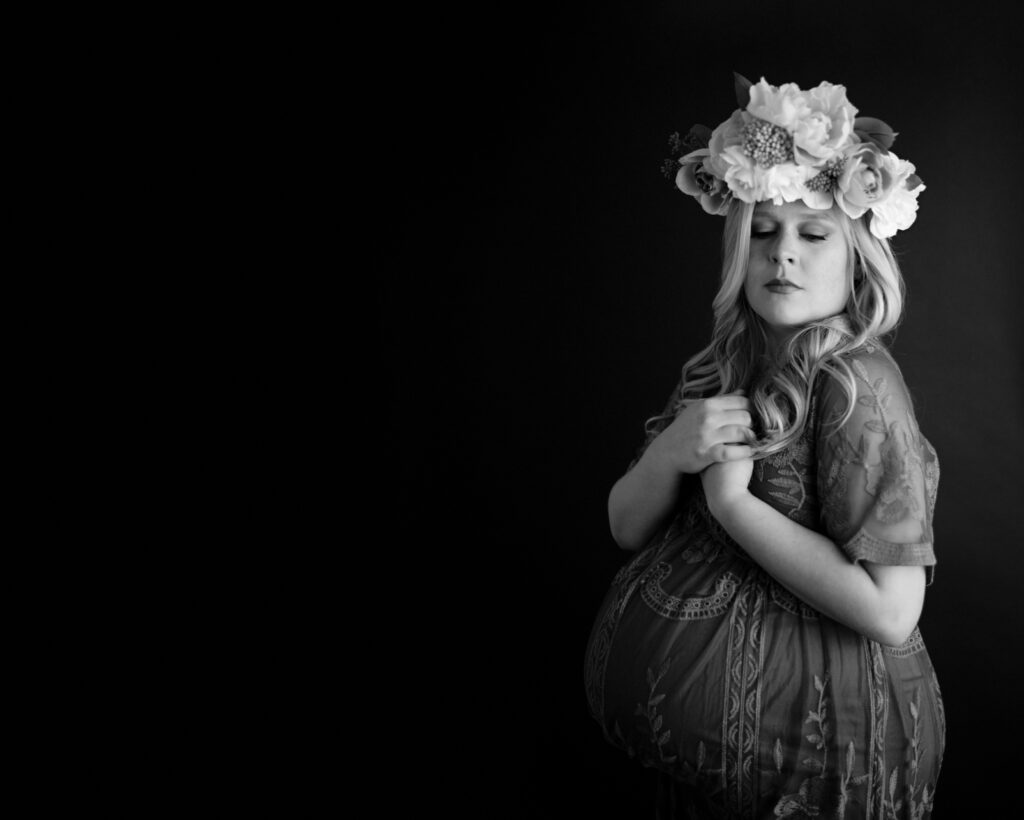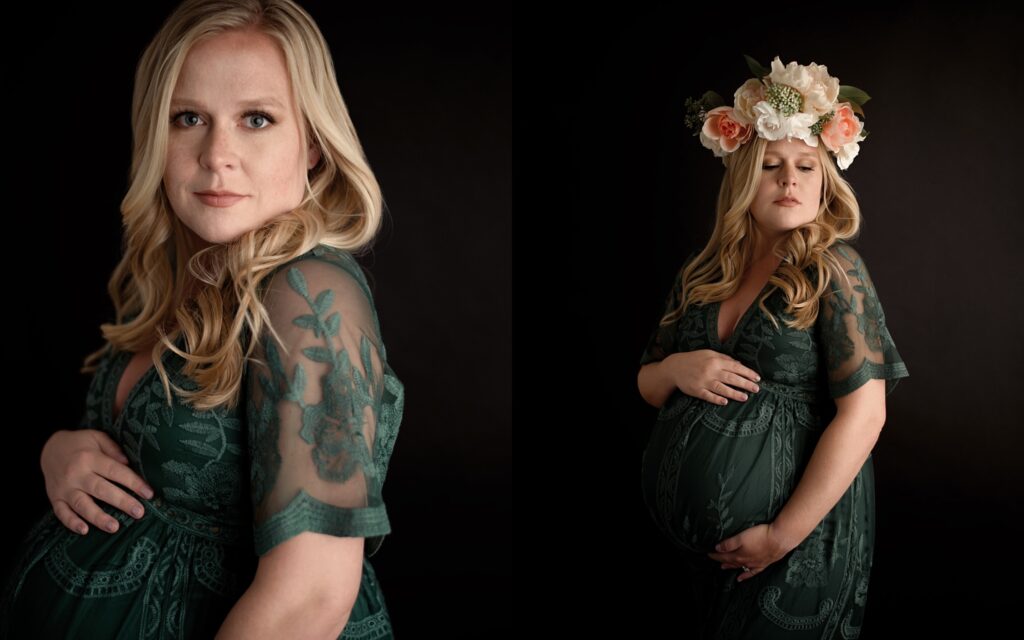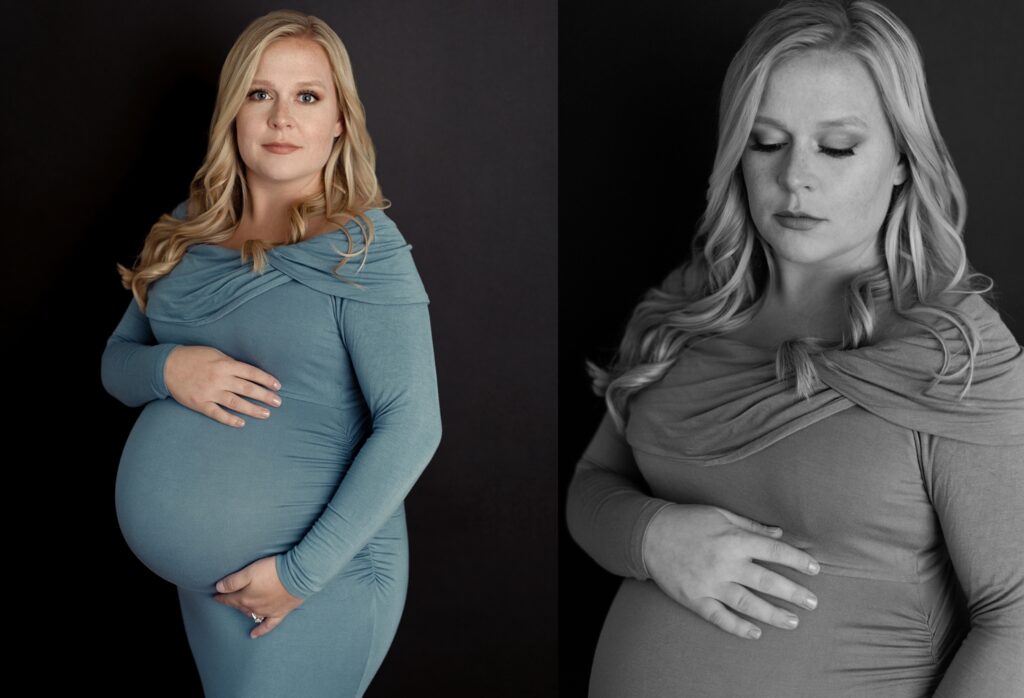 After some minimalist images like above, we used the all-white studio to take a couple of intimate portraits as well! So dang gorgeous. I snagged this lace robe right before our shoot and it now lives in my client wardrobe, so other ladies can use it during their own shoots – maternity or otherwise.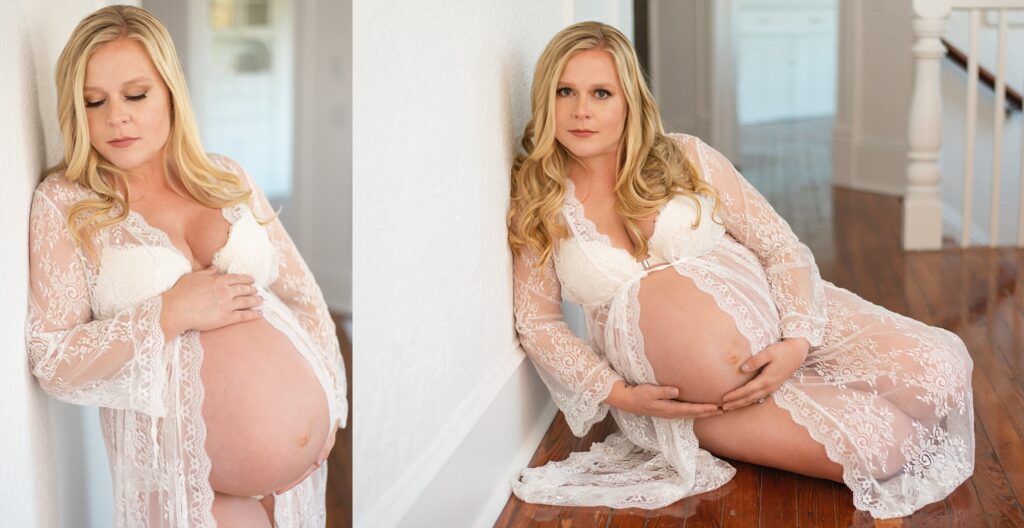 As a lot of my shoots do lately, we wrapped up Claire's maternity portraits at Klutho Park, down the street from the studio. I brought along the flower crown as a last-minute impulse. SO glad I did.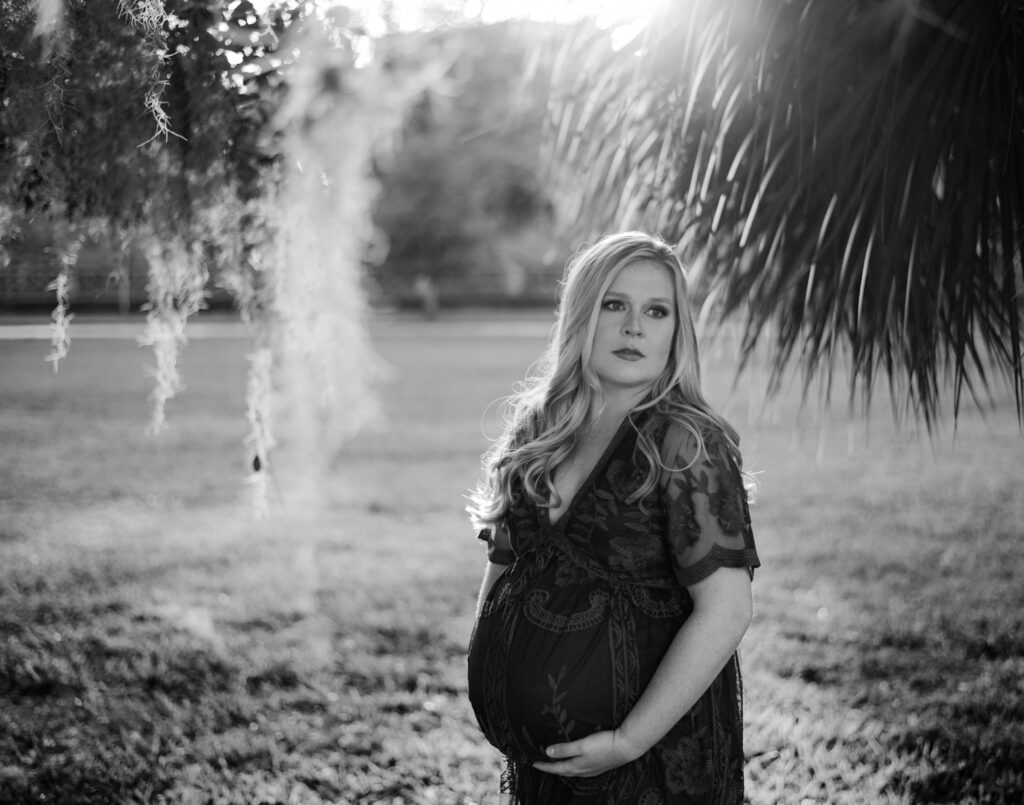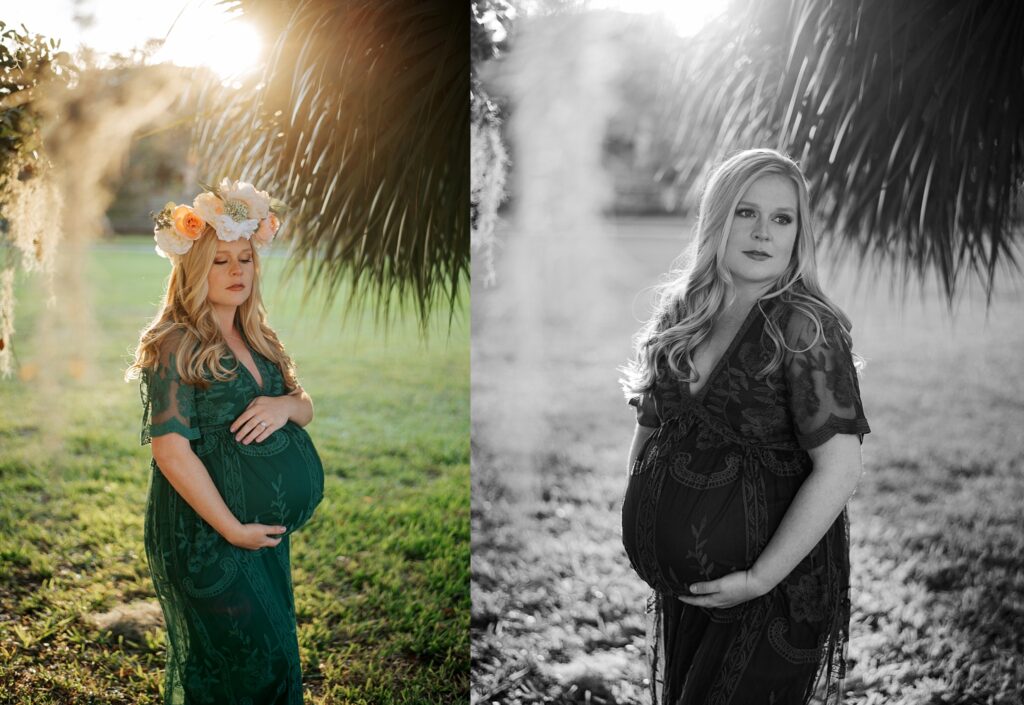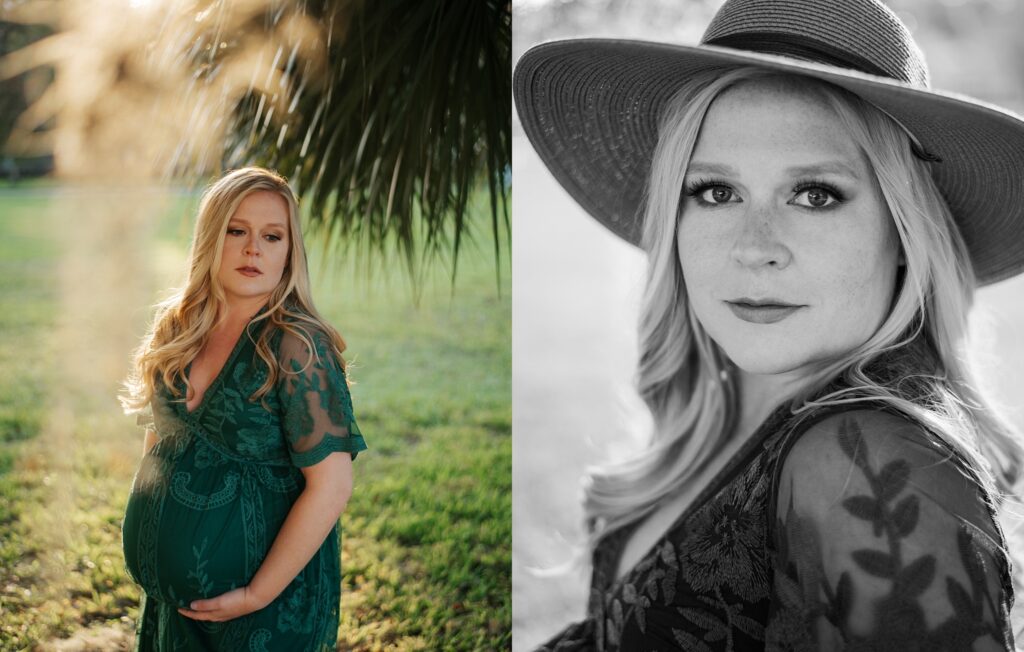 We also ordered some prints from this shoot, and assembling them gave me all of the goosebumps. I just LOVE how they printed. The Fraleys will have these photographs to cherish and pass down to baby Rowan when he is older – and he'll know how much his momma rocked it!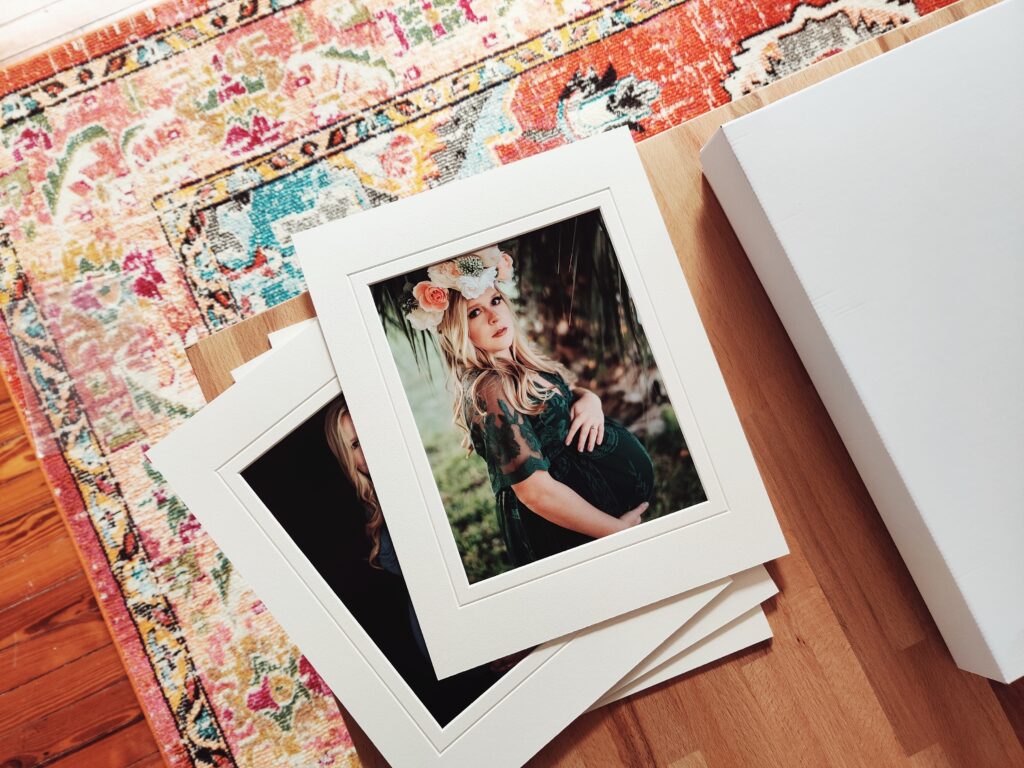 A giant and heartfelt thank you to the Fraleys for allowing me to photograph this moment!
If you're expecting, and you want to talk to me about maternity or newborn portraits, or packages for both, please don't hesitate to fill out my contact form!