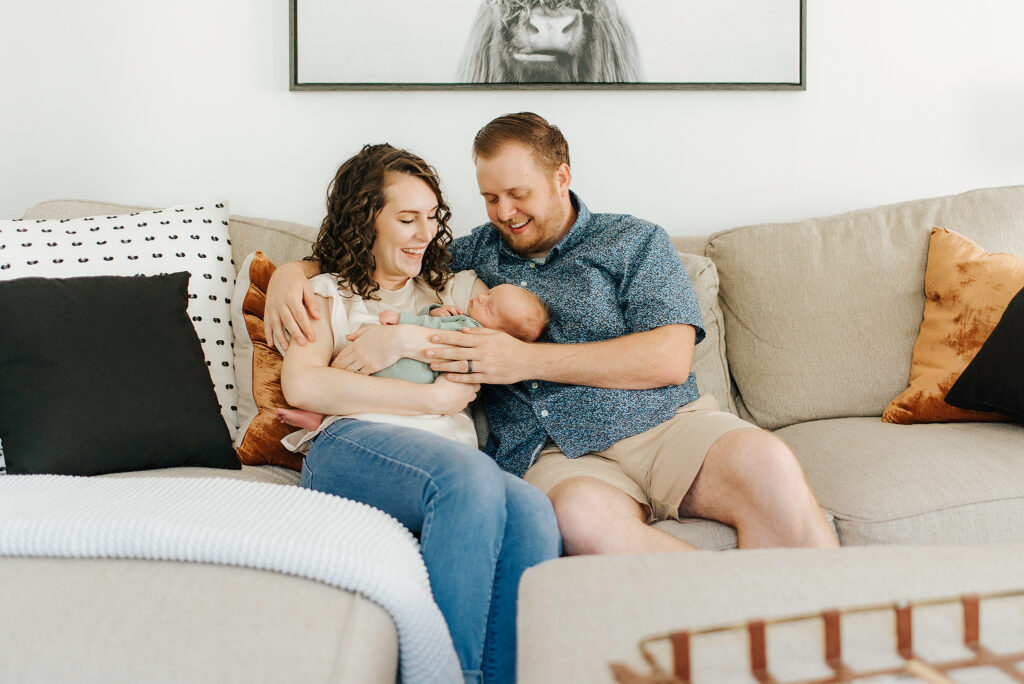 I was so thrilled when Zack & Katie asked me to take Cooper's in-home newborn photos. Check out our session below if you want to fill your quota of adorable, fuzzy, squishy baby cuteness (toes included)!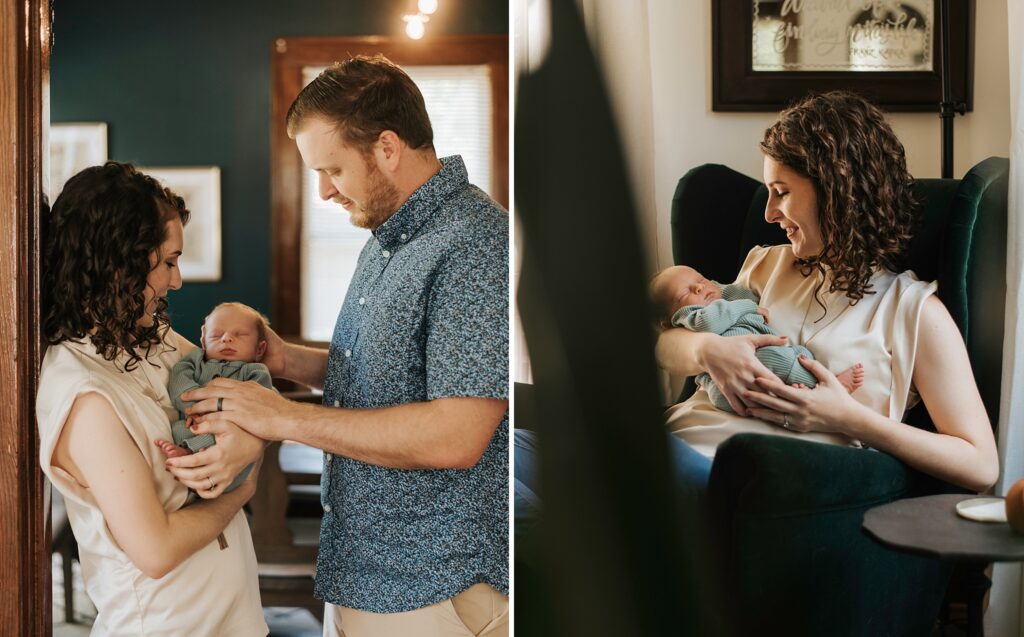 Zack & Katie are dear friends, so we've all been waiting to meet little Cooper with bated breath. Katie knew she wanted an in-home session when she saw others who had done the same – all over Pinterest, not to mention our friends who came to me last year for their newborn photos.
As always, I was SUPER excited that we were using their beautiful home for photos, because that means less stress on Katie and her little family. No bundling up a new baby, no coordinating where to be. My wonderful hair and makeup artist Eadon with Belle Dame Artistry was even able to meet us there. Easy as pie!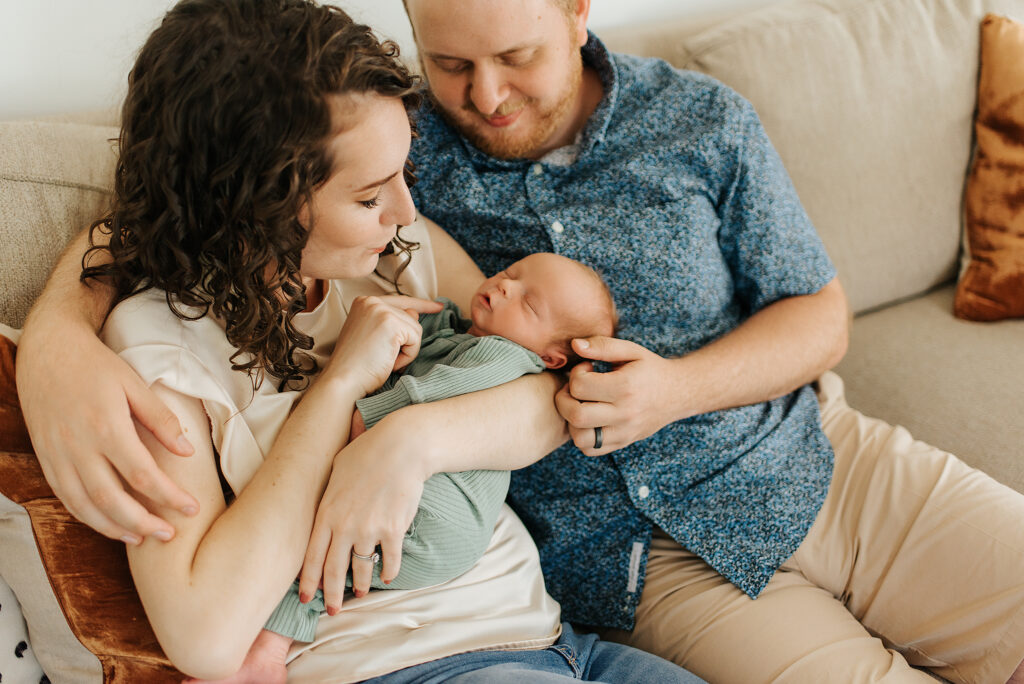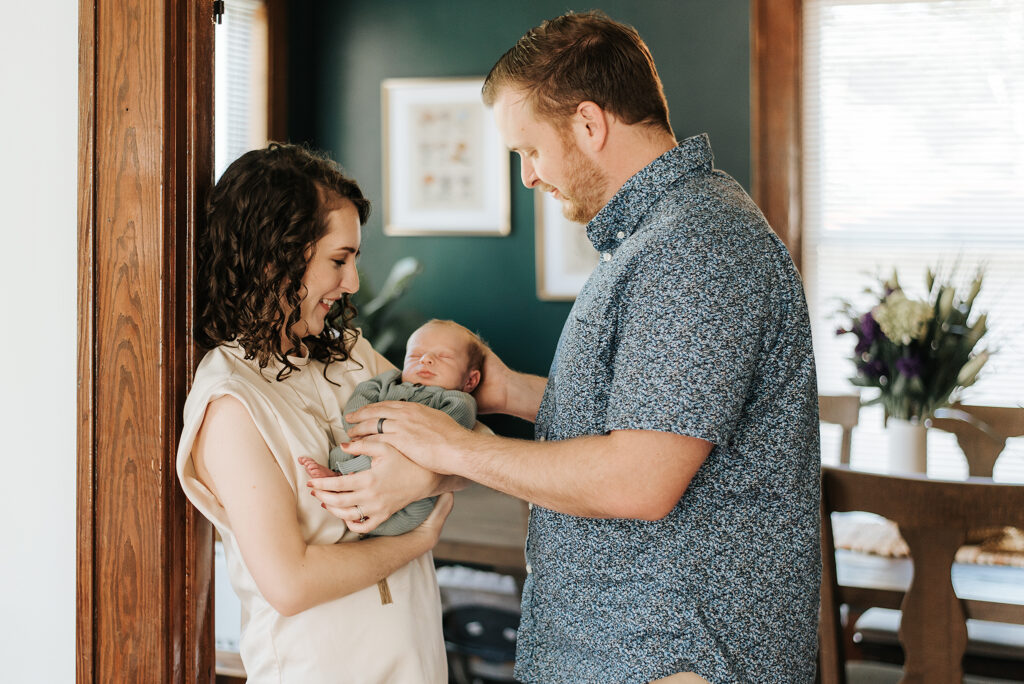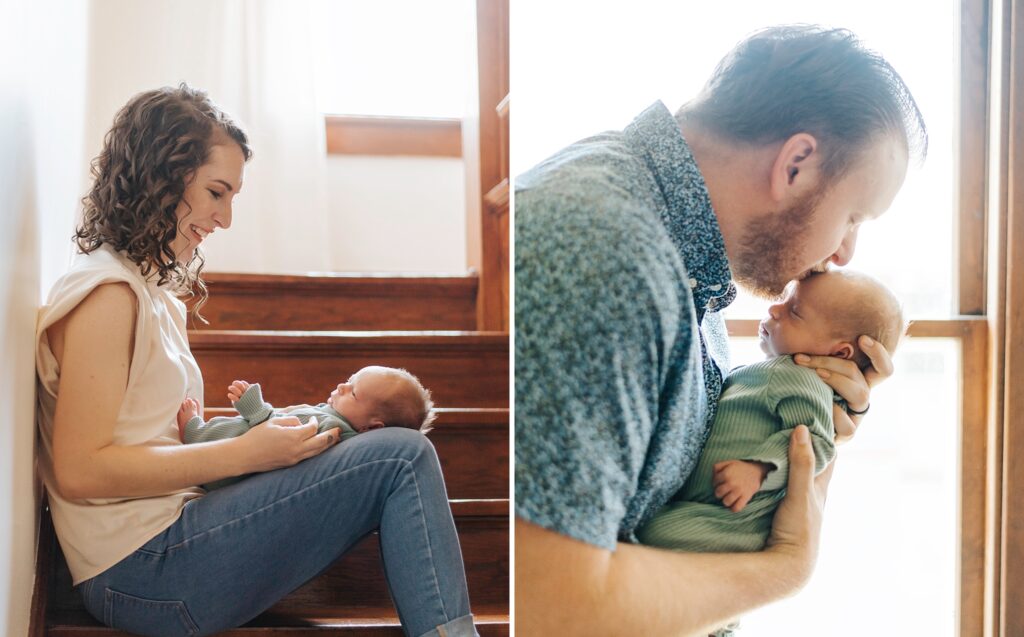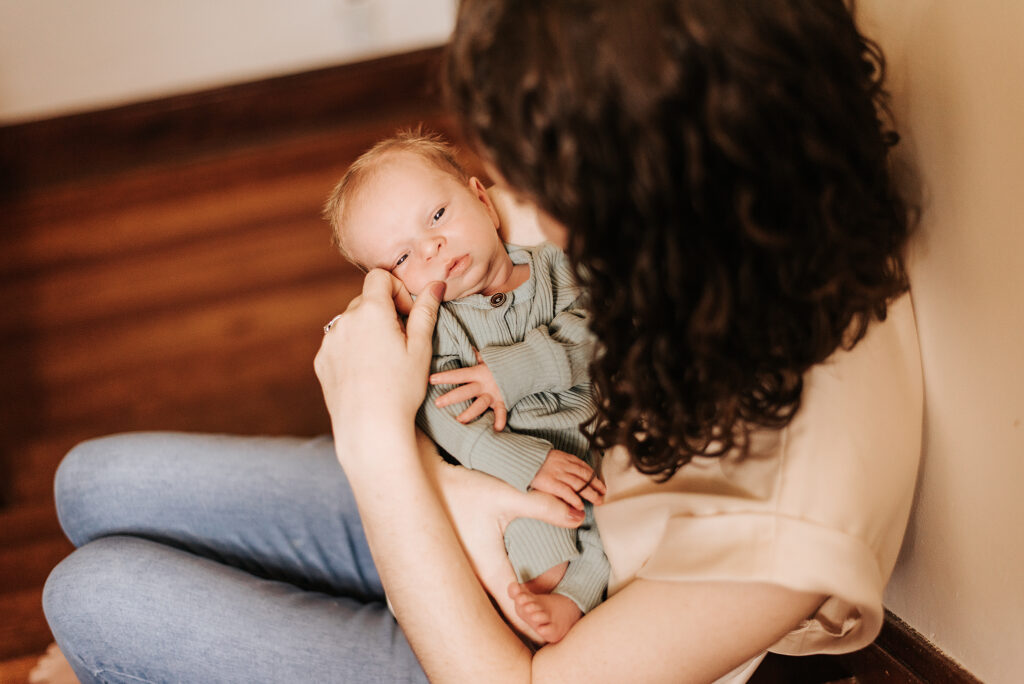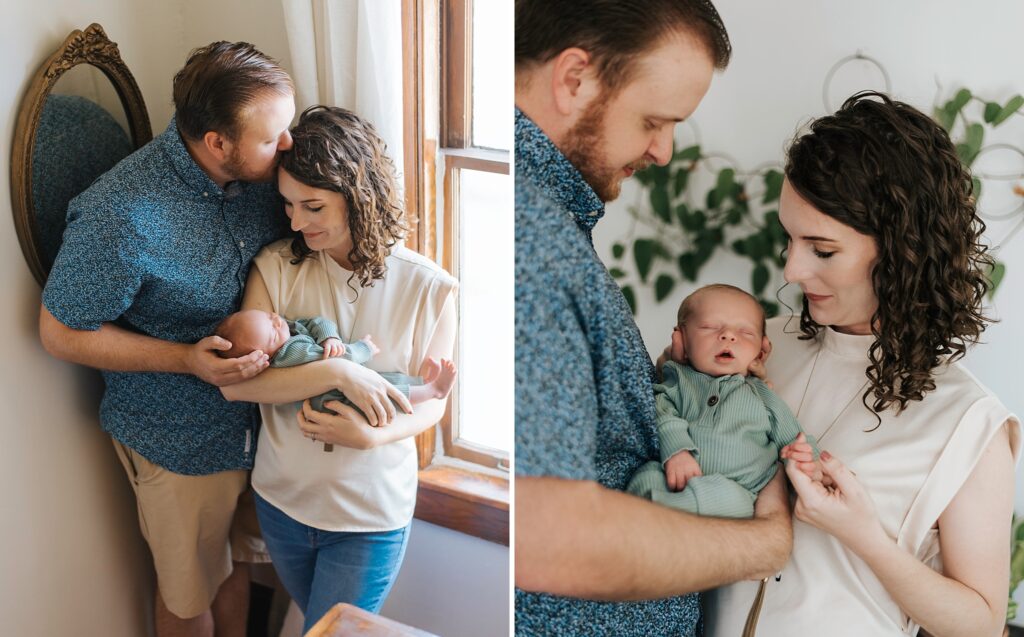 Cooper did so well for his big debut photoshoot. Look at his adorable squishy face! Oh, and I guess Mom & Dad weren't too shabby, either. 😉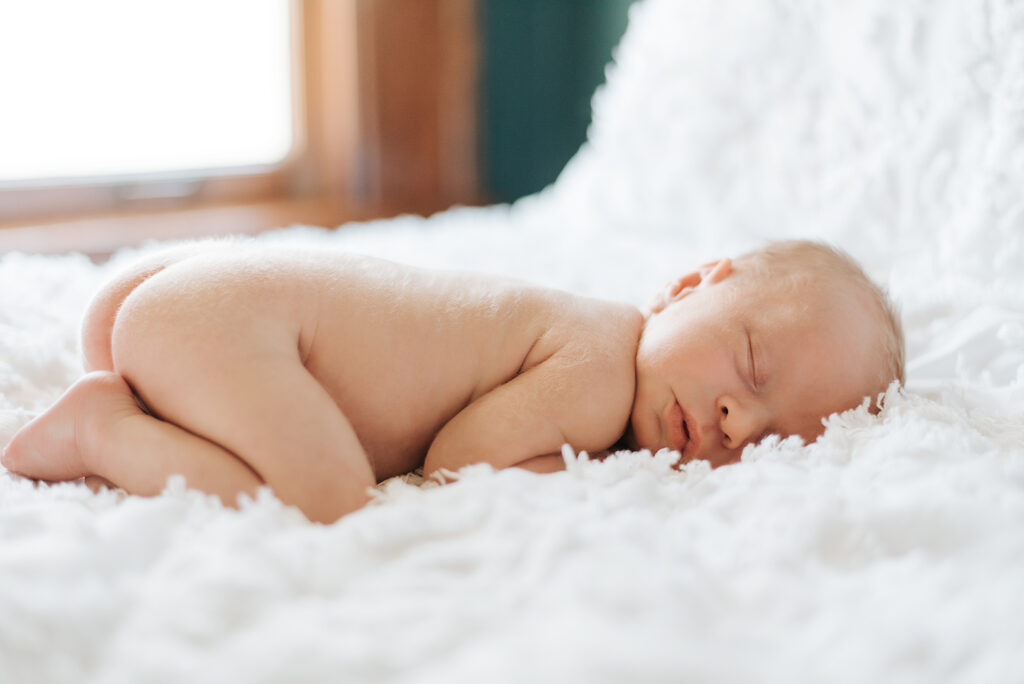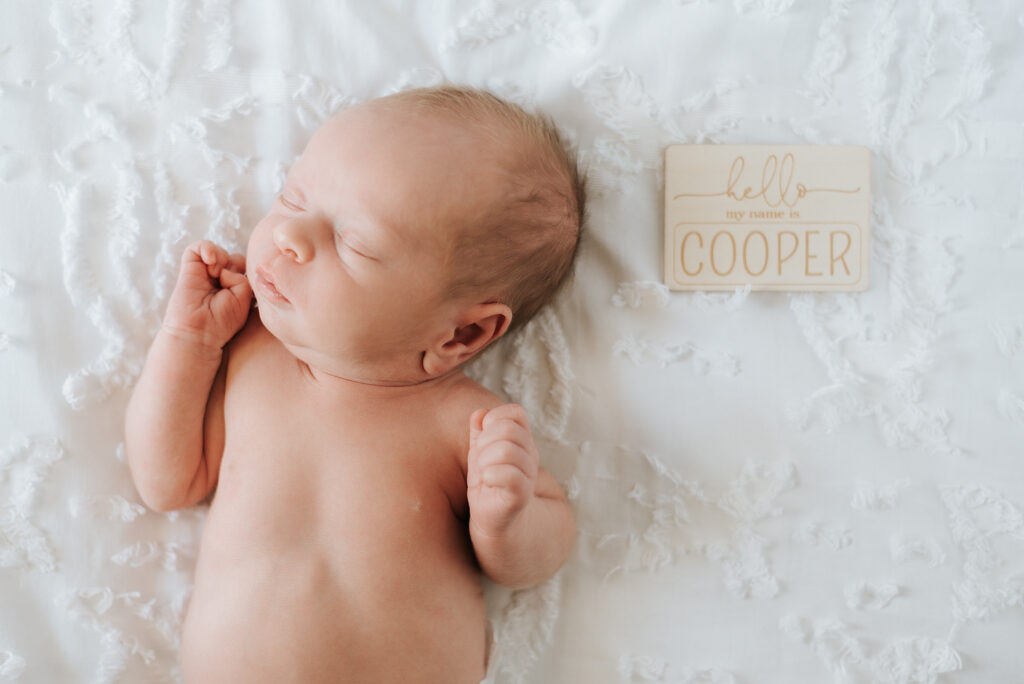 Katie's "uniform," as we like to joke, is jeans/shorts & a band tee. While she was getting her makeup done, we were talking about the outfits she'd chosen for the day, and I said, "Wait – did you plan to wear any band tees? Because it's a MUST." They even had a little Aerosmith onesie they could pull out for Cooper in a pinch. SO cute!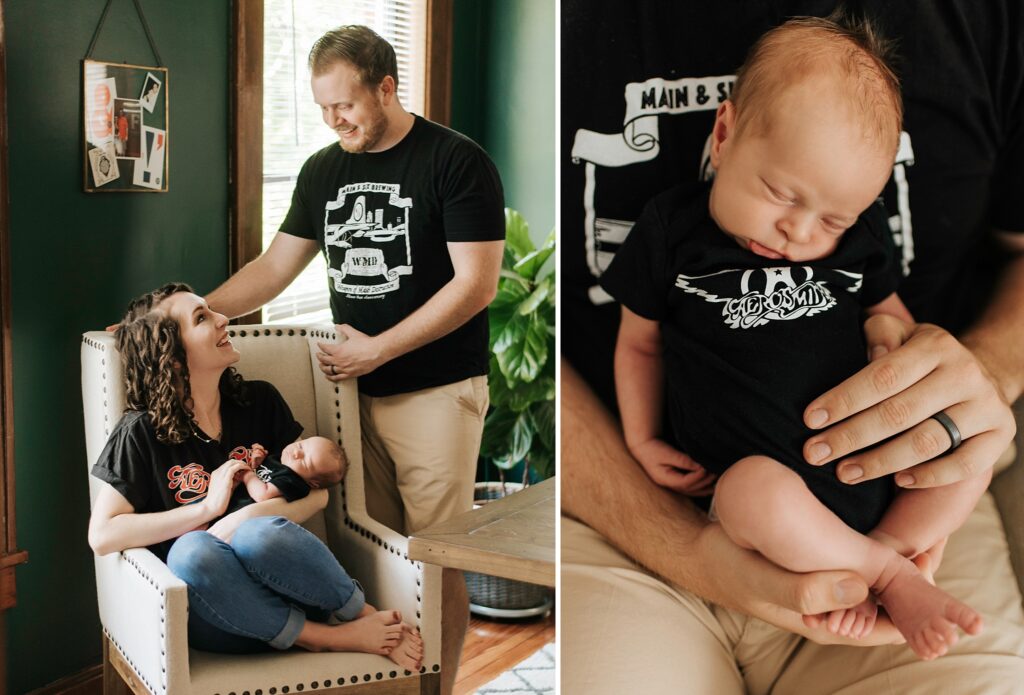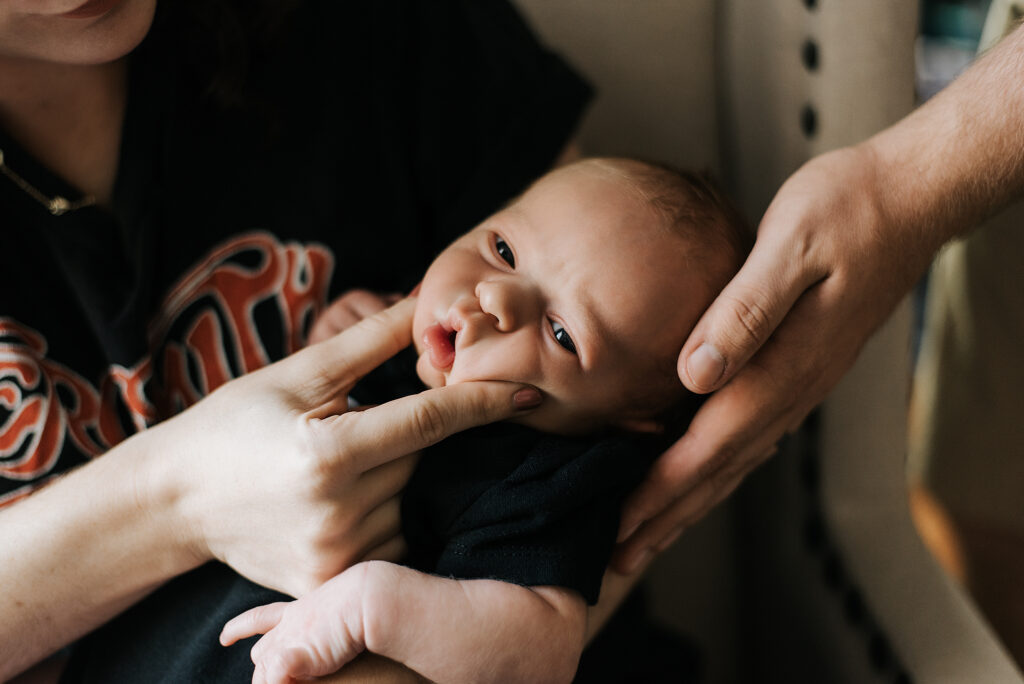 And last, but certainly never least, baby toes!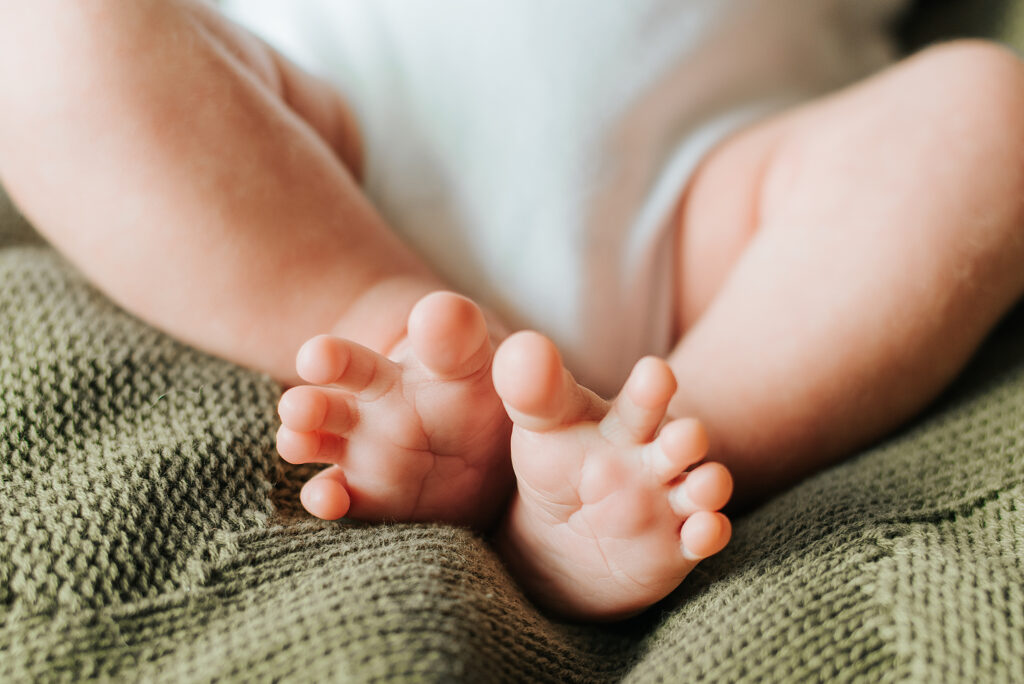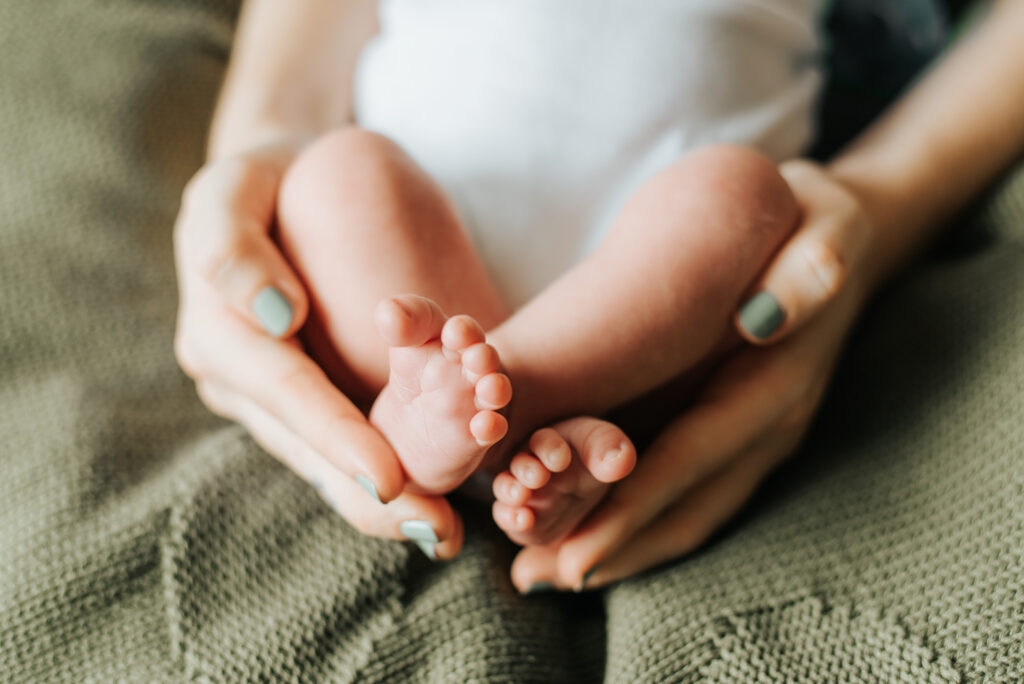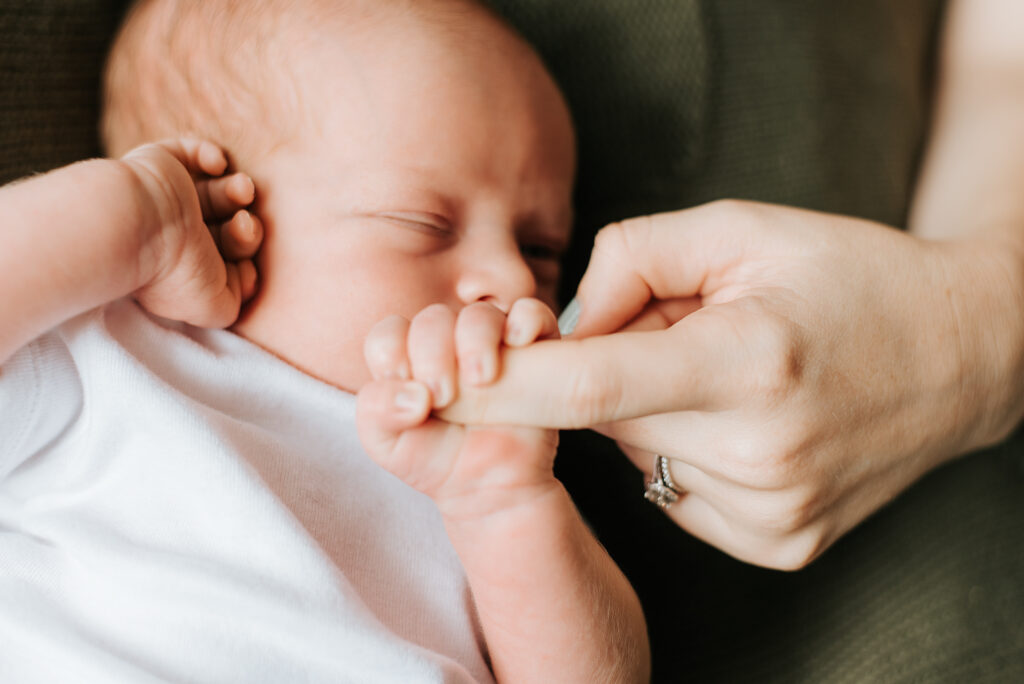 As always, it was such an honor for Zack & Katie to entrust these early family memories to me. I have no doubt that Cooper will treasure these photos as he grows into an incredible person and begins his own family one day.
If you're expecting a new little one and you'd like to discuss maternity or newborn photos, you can find me all over the internet! Email, Instagram, Facebook – you can even call or text (352.870.9705). I'm excited to create with you!