I'm pretty sure I literally say this in every blog post I make about my seniors, but I LOVE PHOTOGRAPHING SENIORS. They're always so up for anything! So I did my little happy dance when Natalie reached out for her photos. I'm in downtown Jacksonville and she's in Ponte Vedra area, so we just went crazy and drove all the way to Flagler Beach for her session. You HAVE to check them out.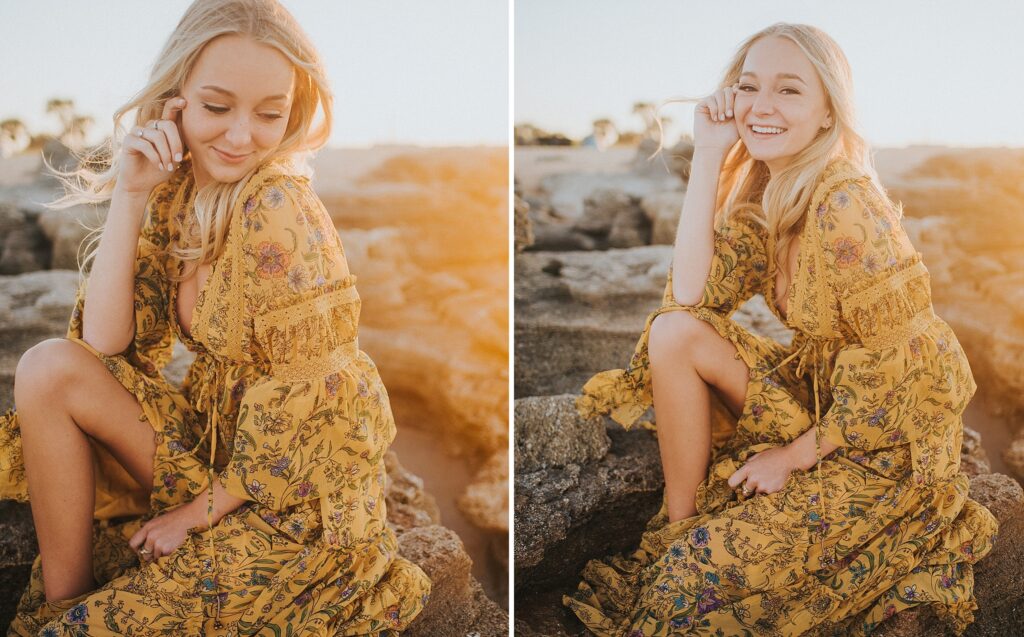 Natalie came to me after seeing her friend Alaina's senior photos. Alaina's session was at Neptune Beach, and initially, Natalie was open to that – something somewhat urban, but not too gritty; bright and fun. After a few weeks of intermittent planning and wardrobe ideas, I talked to her about Washington Oaks gardens, a state park about an hour outside of Jacksonville. She really liked the idea of greenery and a natural setting, so off we went!
Keri and Eadon with Belle Dame Artistry did an amazing job on Natalie's hair & makeup, but let's be honest, they had an easy canvas to work with!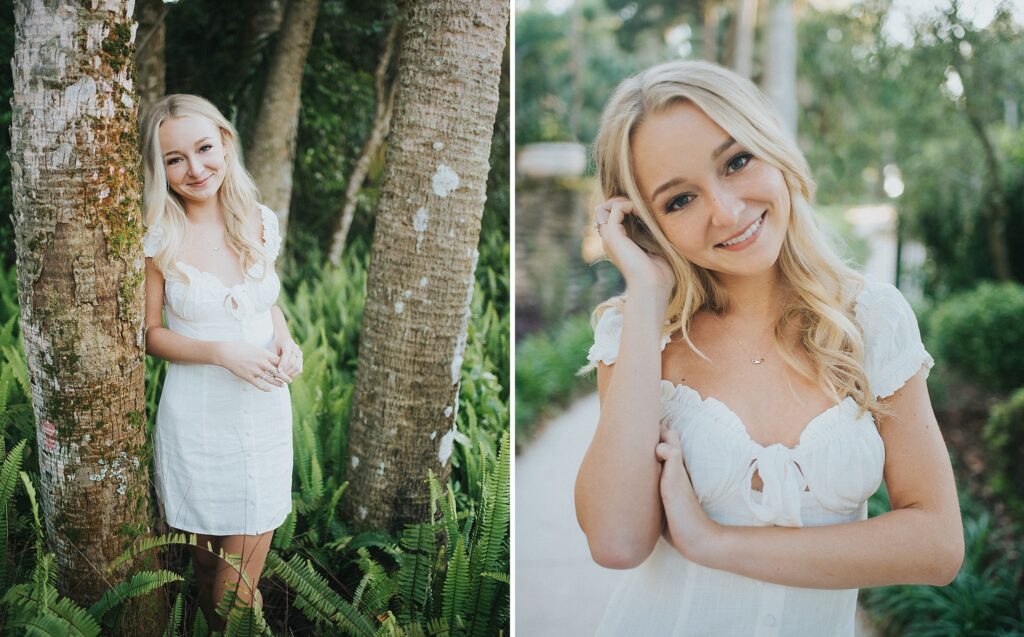 Washington Oaks is a stunning botanical garden. I don't make it down there nearly often enough myself, but a lot of my clients also haven't been, or haven't been recently. It's a perfect afternoon trip if you haven't visited before! We walked the gardens and looked for pretty vignettes to use; there were plenty.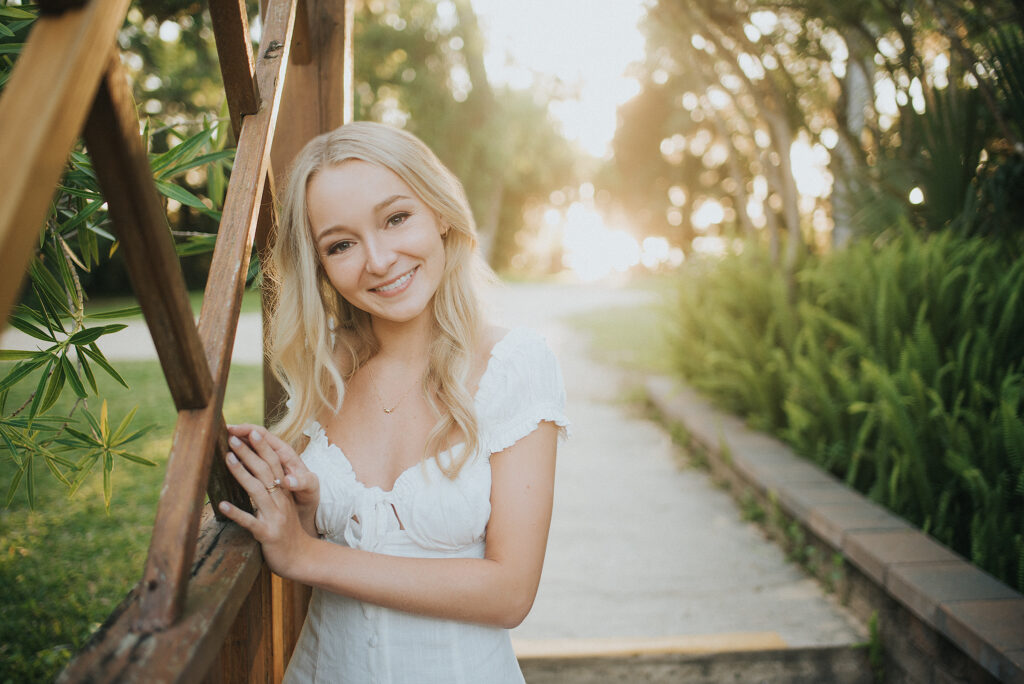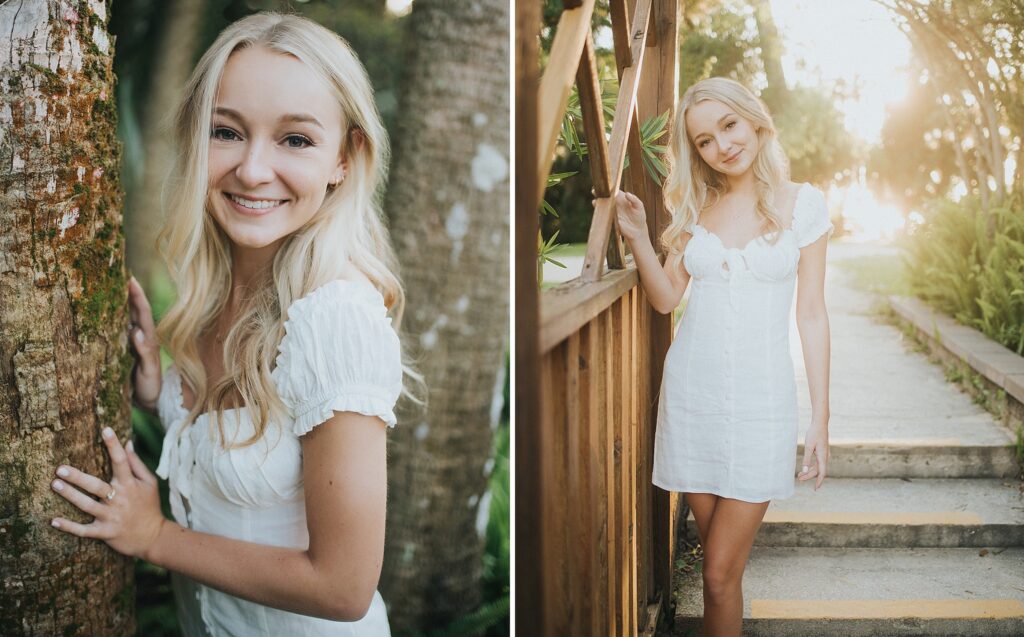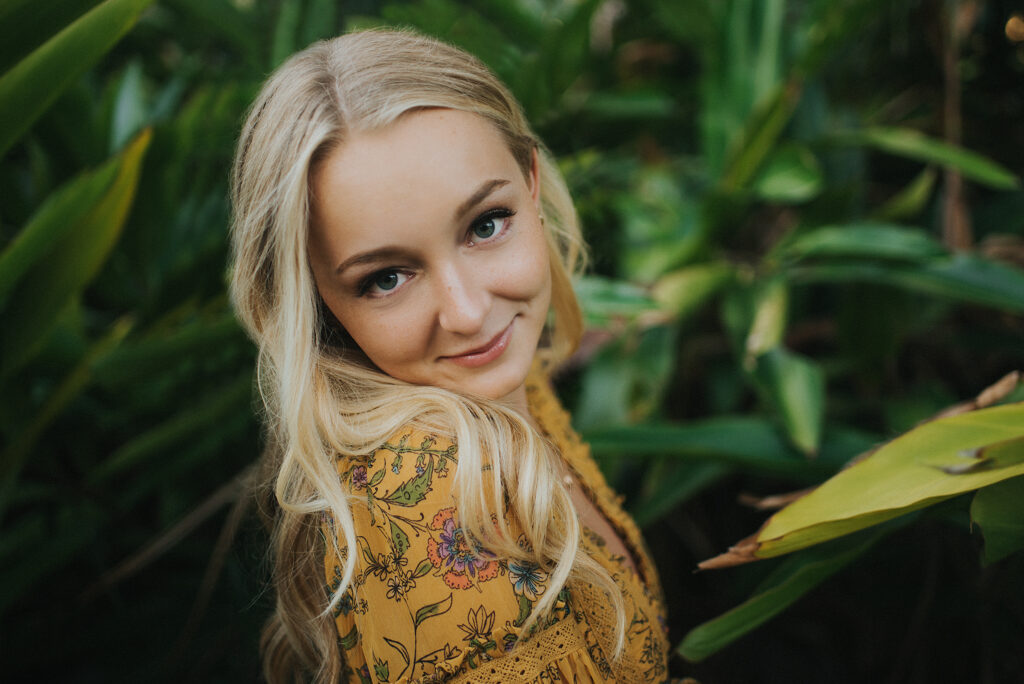 As the light began to wane, and after a wardrobe change (to THE DRESS) we decided to rush down the road from the park. Now – Natalie had said before that she didn't really love photo sessions on beaches. I get it. Can we please do something about these tacky beach photo sessions so my clients aren't so scared of the beach?! Anyway, the small, secluded area we found was perfect for the latter half of Natalie's senior photos.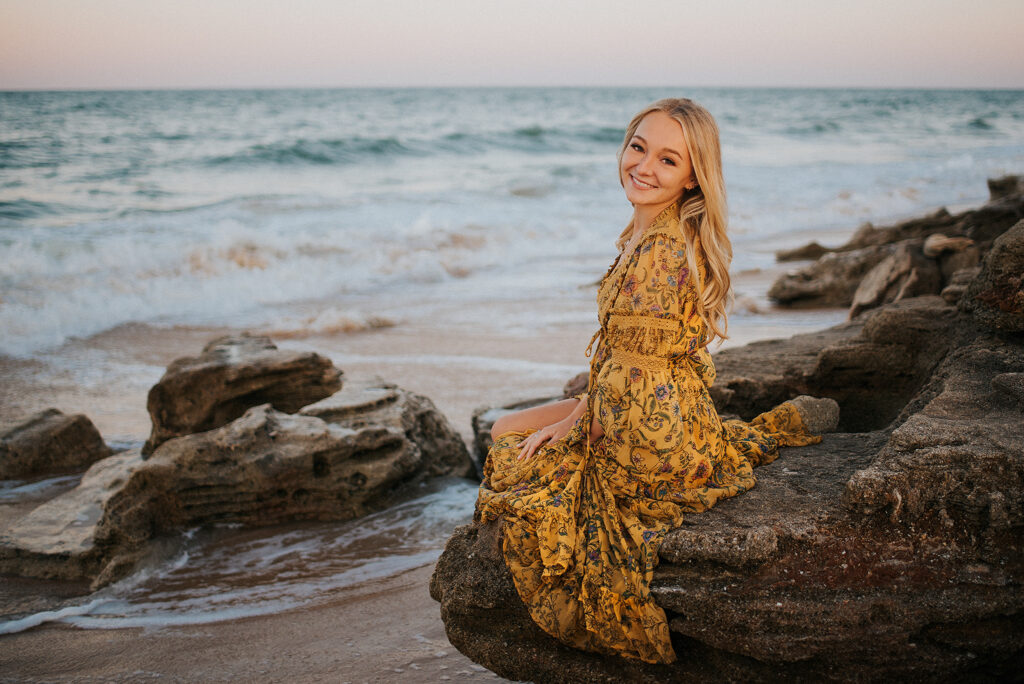 Being on the east coast of Florida means that our sunsets are away from the beach, not over the water, so we had to work a little with the burning light as it receded. Natalie brought along her violin and I am SO GLAD she did: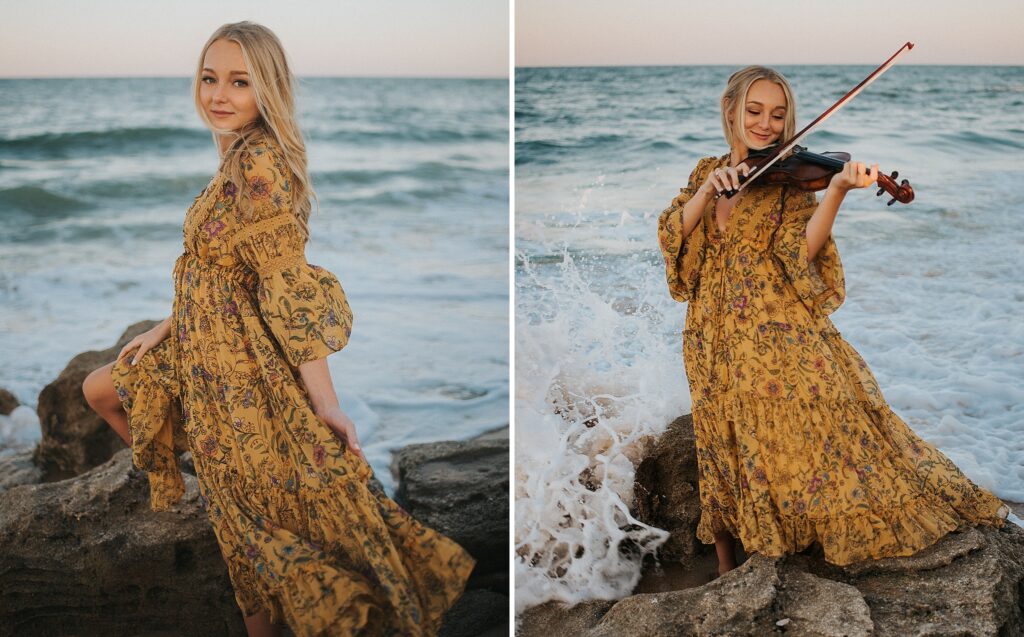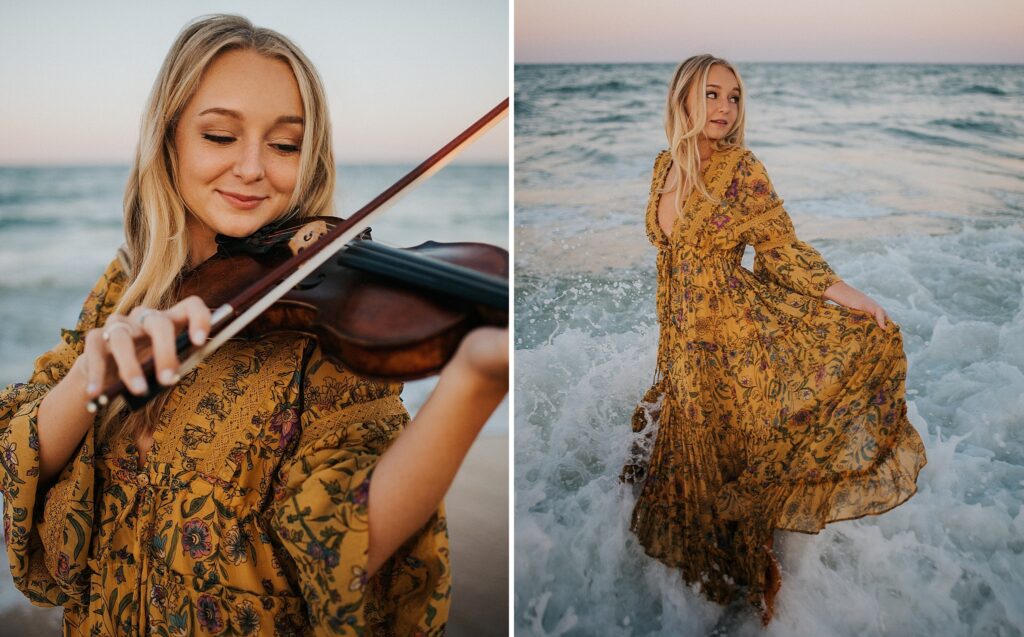 The scenery was just so incredible. I think we all felt lucky just to get to enjoy the sunset where we were! But we were also lucky to get to watch Natalie absolutely slay this part of her session.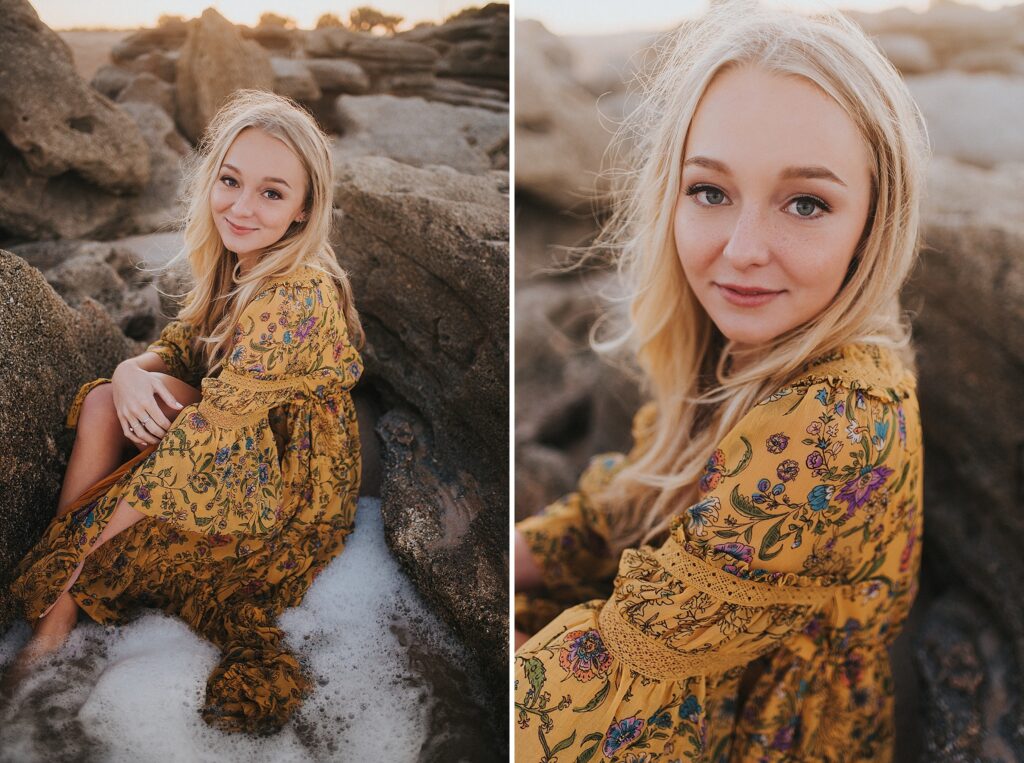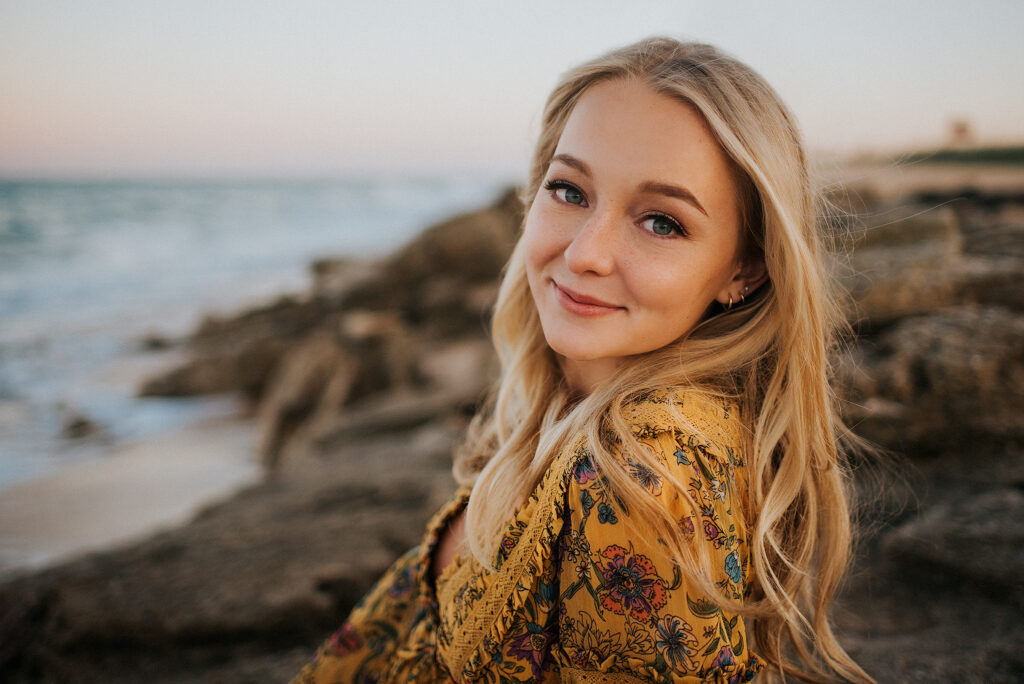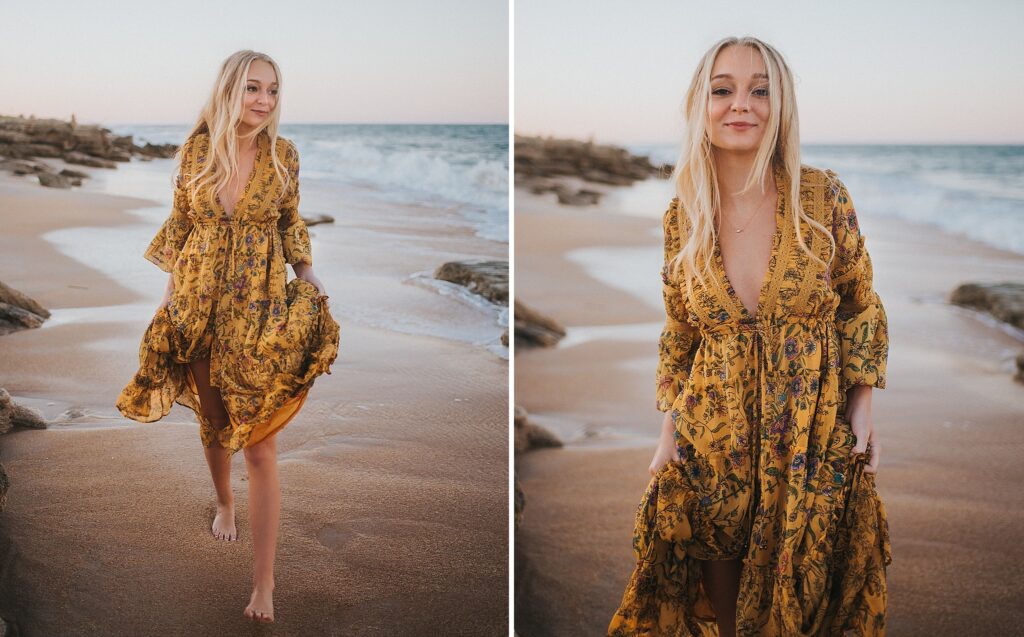 We affectionately refer to the above photos as her "sea witch" moment, haha.
By this time, we were both soaking wet, and the sun was nearly gone, so we had to wrap up. It was hard work for all involved, but we all felt (and still feel!) like the session was a huge success.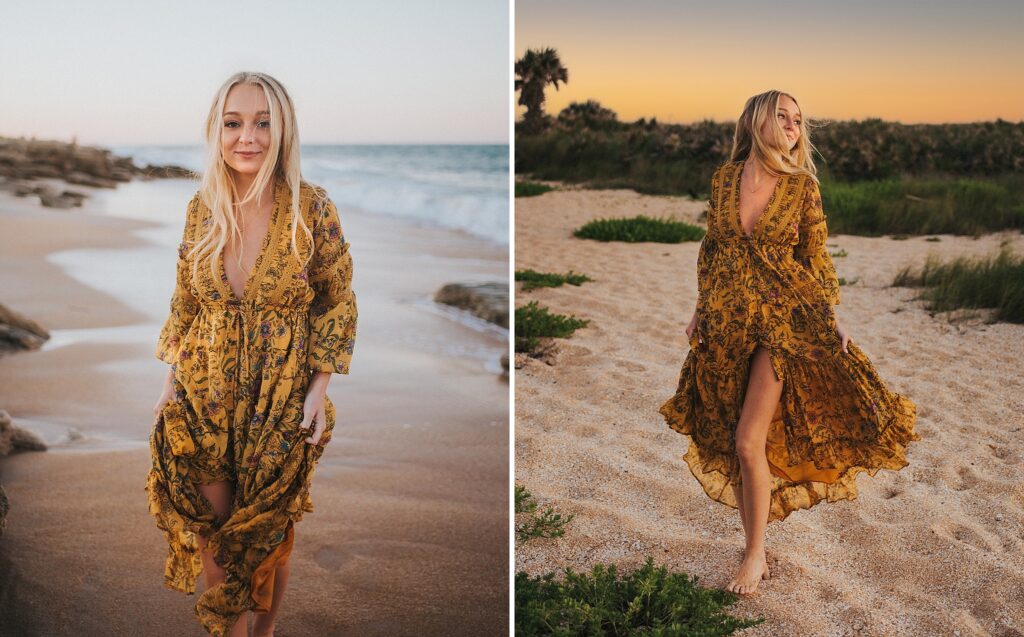 Super huge thanks to Natalie – for being open, for overcoming your nerves, for dunking yourself in the ocean, and for being an all-around awesome person. It was incredible to be your senior photographer! I'm wishing you ALL the best luck as you graduate and continue on your journey to a wonderful life.
If you're reading this and you still need senior photos – don't wait! I'm getting bookings now for c/o 22, but c/o 21 isn't out of time yet. This is such an important milestone to document! Have fun with it. Hop over here to reach out and start planning with me!