Going outside with my class of 2021 seniors and photographing them in the places they love has made my summer and fall SO fun and rewarding. Alaina grew up in Neptune Beach, so I took a field trip – and the results were gorgeous!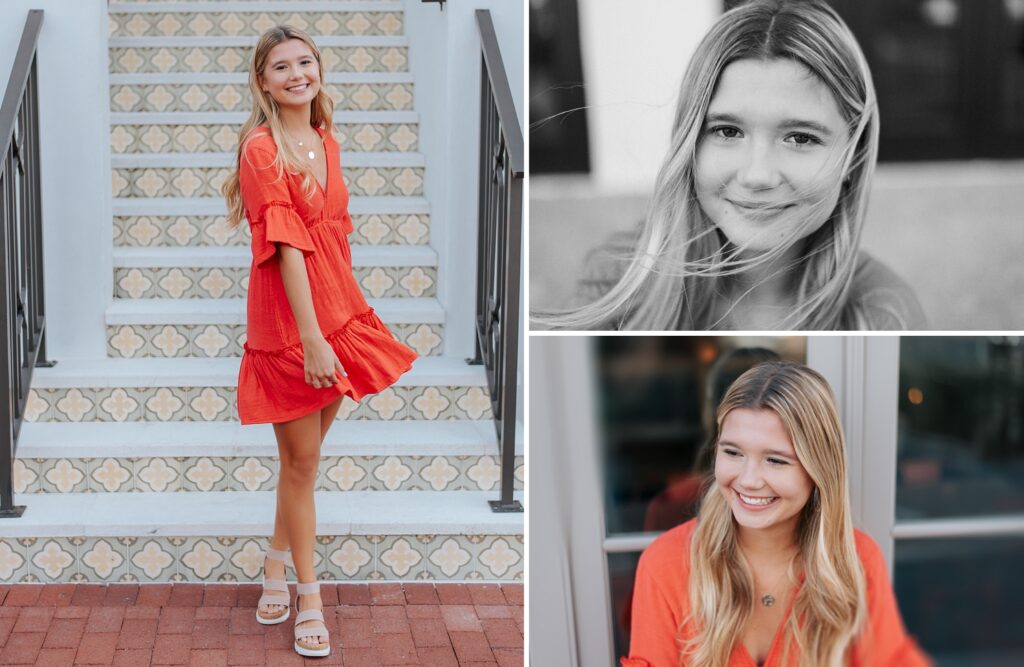 Alaina, like most students, has had a rougher 2020 than I can imagine. It's impossible for me not to compare my own senior experience with the wonderful students I photograph, but it became clear to me as we discussed her school year so far that this would be impossible.
Alaina has her head on straight. But even the smartest senior – although they're grinning and bearing it – is struggling. If adults can't handle being away from their friends for months, how can we expect teens to do it?
Alaina's own school was a mixture of in-person and online classes, which was an okay compromise until a party outside of school ended up being a spreader event for COVID-19. Alaina, she tells me, knew better than to attend the party during a pandemic, despite encouragement from others to go. And good thing! As the school scrambled to shut down rooms, then wings, then the whole school, her friends quarantined and stayed in bed.
Not your typical senior year.
Still, the whole time, Alaina smiled. The class of 2021 is working with what they have. The kids are all right.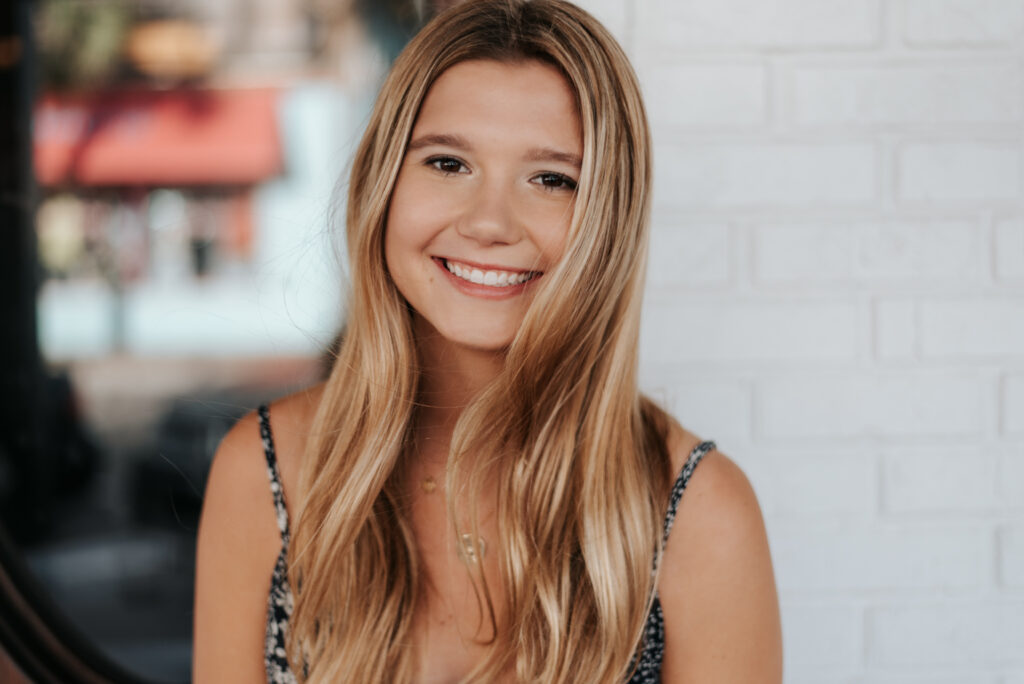 The photo session: Neptune Beach is not a place I get to run around very often. But it's so cool! I was looking forward to walking through and finding all the little nooks & crannies & vignettes that make a good portrait session.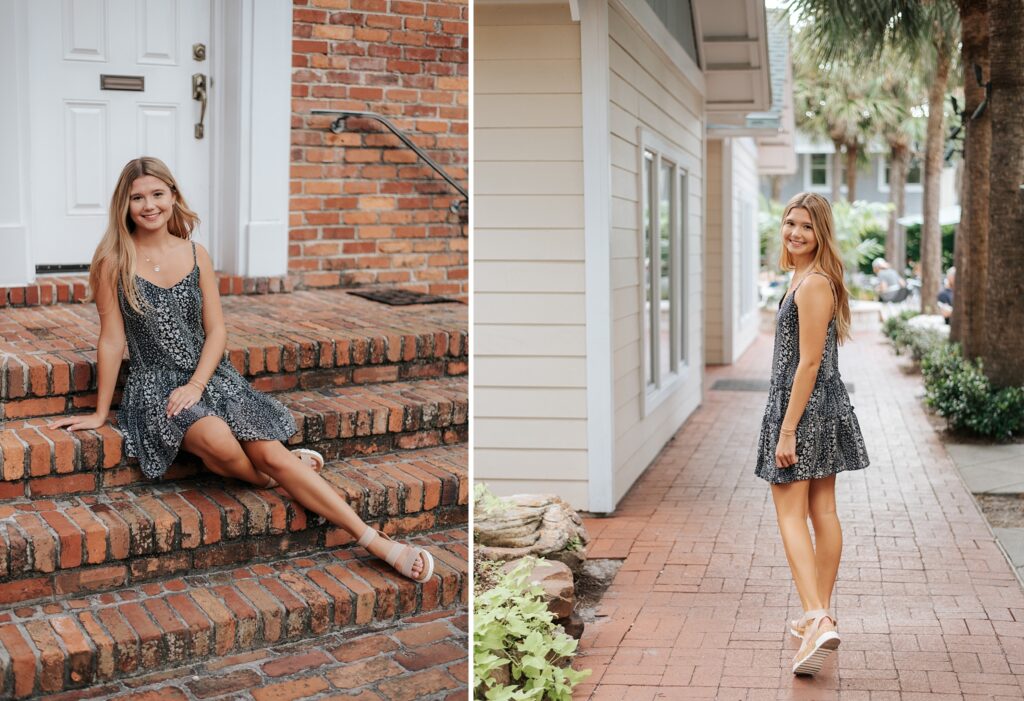 Alaina's mom Jill was an absolute delight and SO amazingly supportive of her daughter as we wandered a large circle around the downtown Beaches area. We stopped by a few landmark areas, experimenting, even trying out an impulsive ice cream cone purchase for some photos (spoiler alert: Florida is still too hot to do this). Alaina brought her A-game, along with some awesome outfits.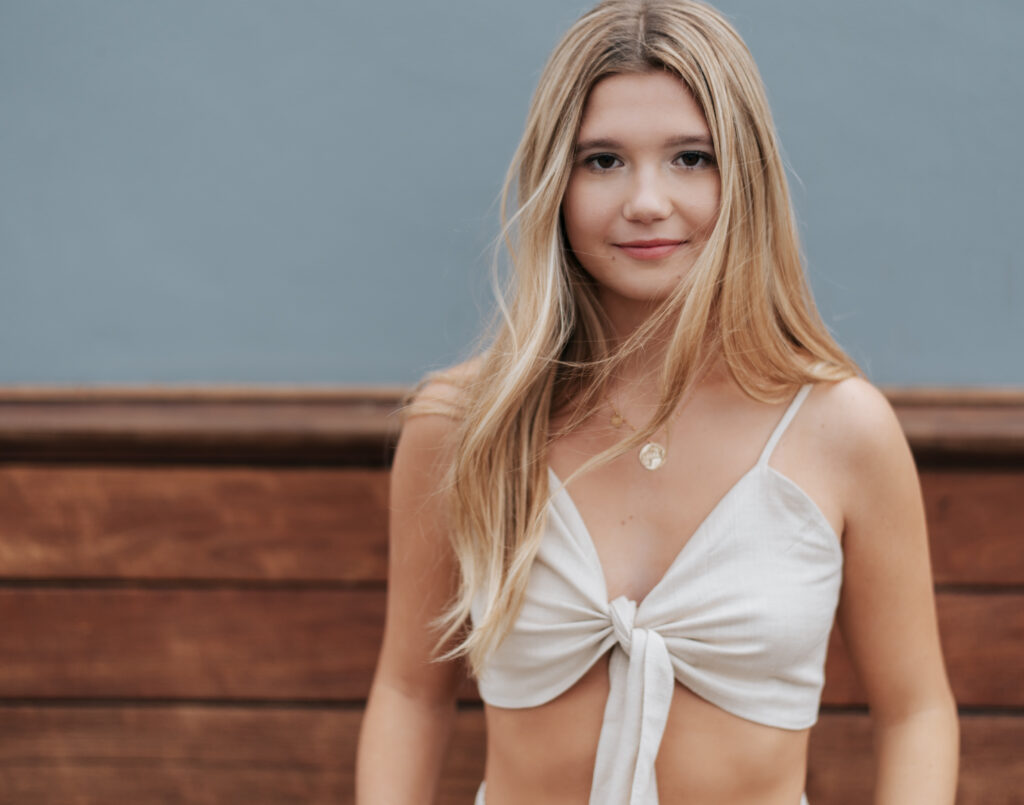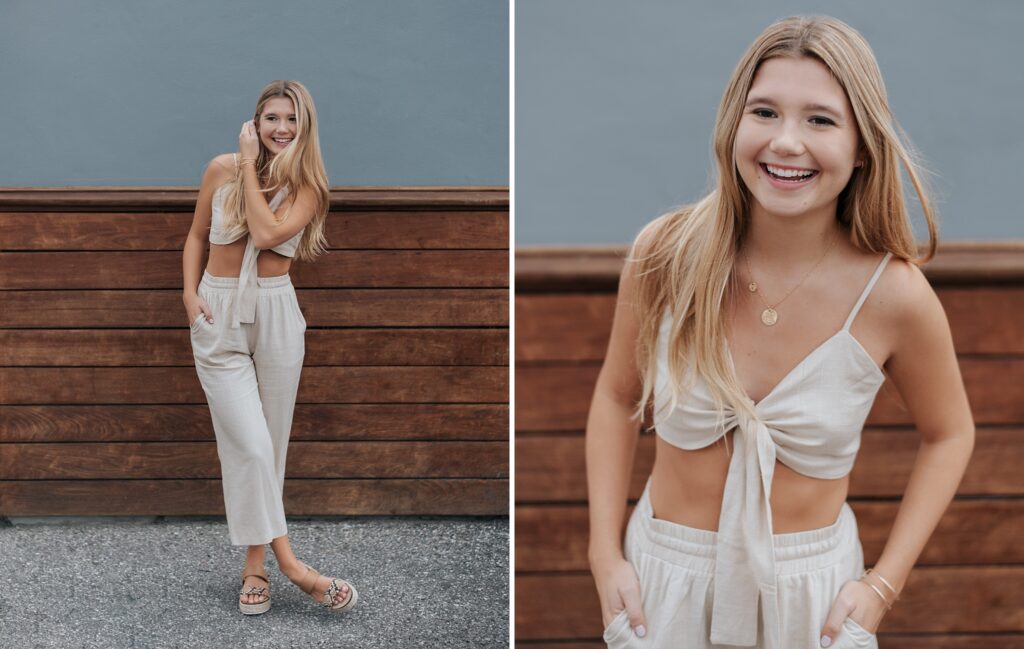 Check out this LOOK, though.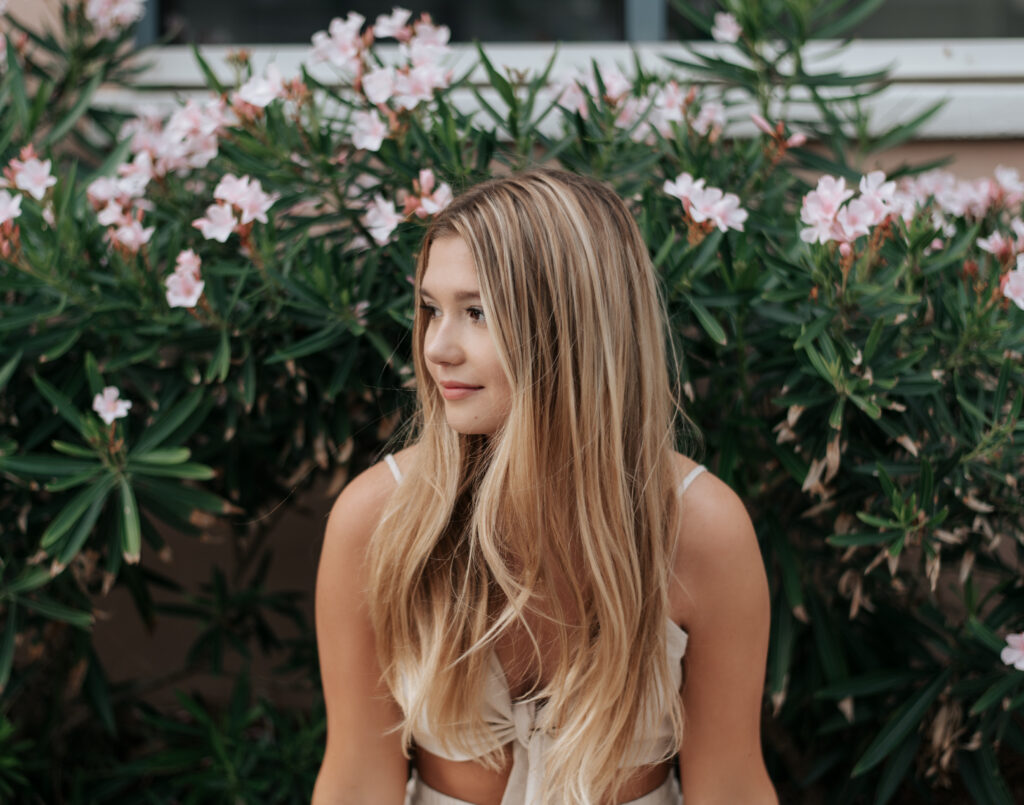 Lots of really pretty areas to stop at for a moment.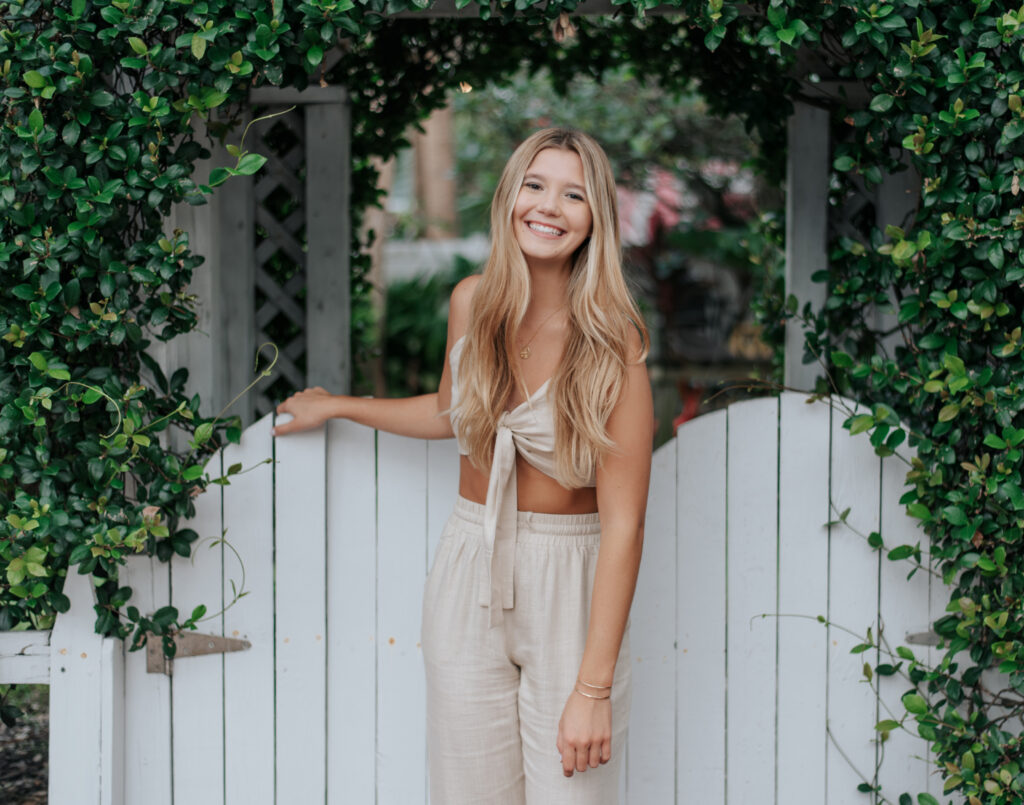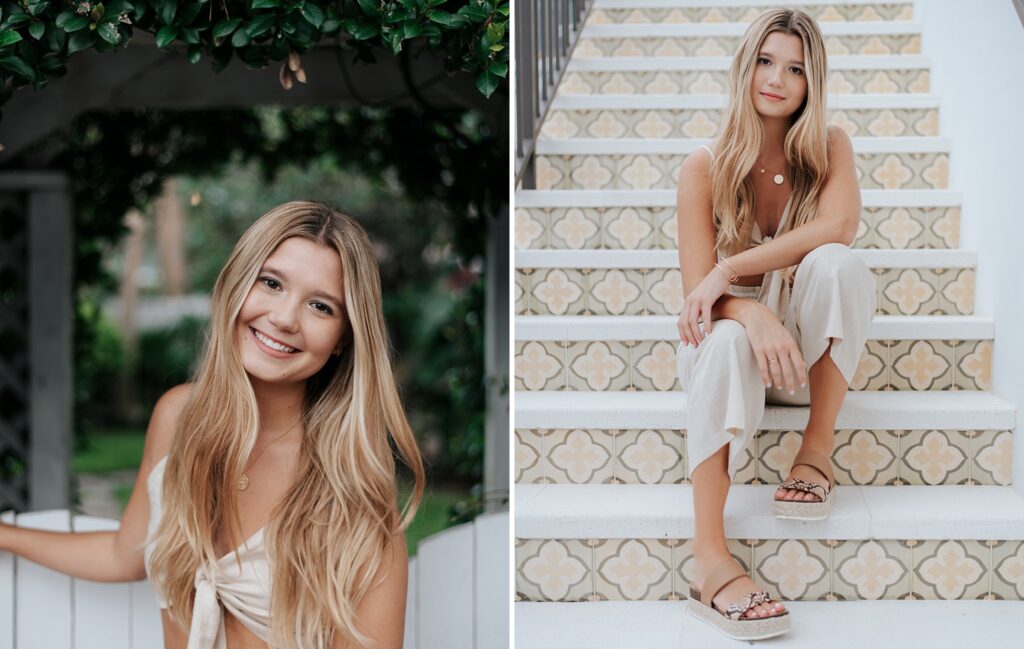 Jill, who is not usually a fan of beach photos (sunshine, white shirts, denim, ya know), was a little hesitant to head to the sand as we neared dusk. But ever a supporter of the artist's vision, she went with the flow (no pun intended) and we headed out. Luckily, the sun was hiding from us, and anyone who knows my work knows what that means. My favorite beach weather! Moody, dark.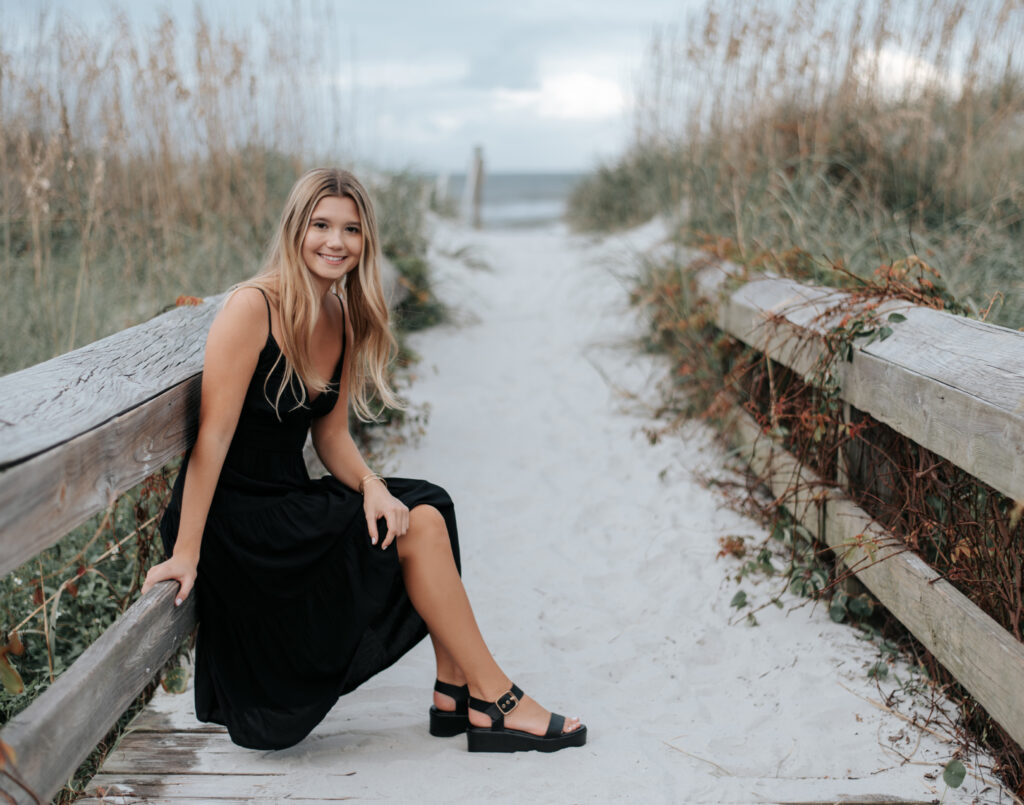 The one thing I always end up trying to talk people into, when I'm photographing them near the beach, is getting in the water. I have a pretty limited success rate with this. The reasons are probably obvious.
But Jill & Alaina were up for anything! And I am so glad.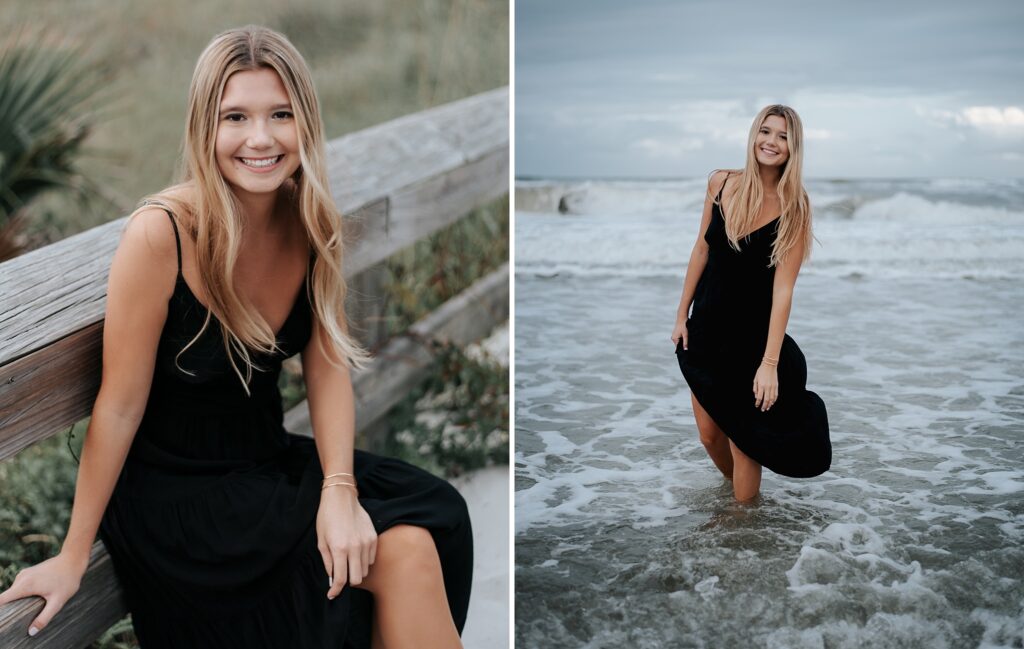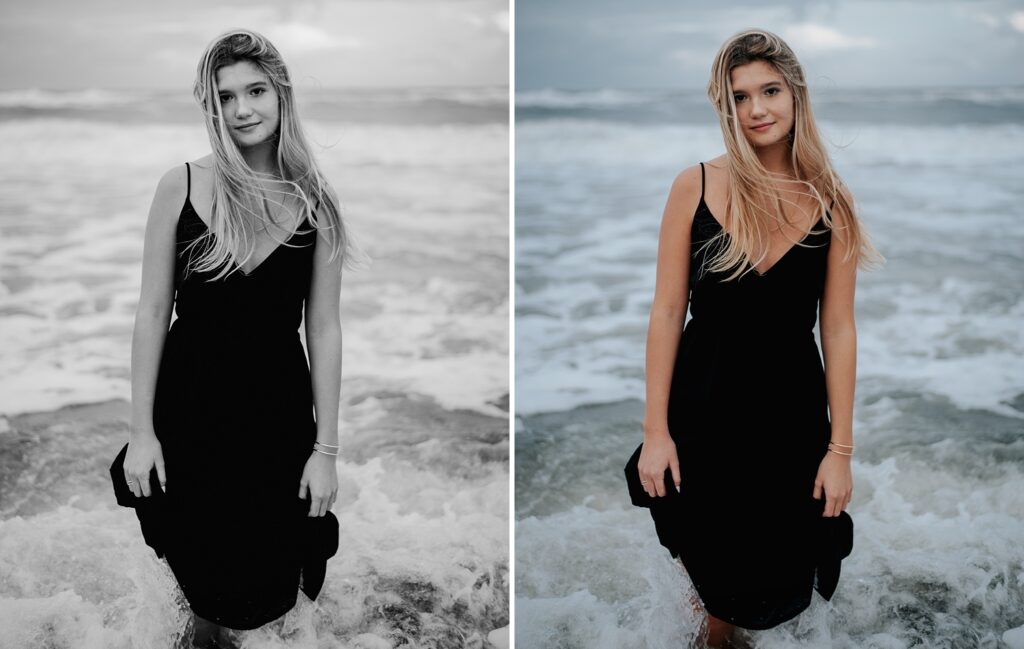 I had to share both my color and my black & white version of this last photo. We all had trouble deciding which one we liked best! They both work so well for different reasons. And check out that SMOLDER. Oh my gosh.
As we wrapped up, I was definitely soaked above the knee, but Alaina was the one that suffered most.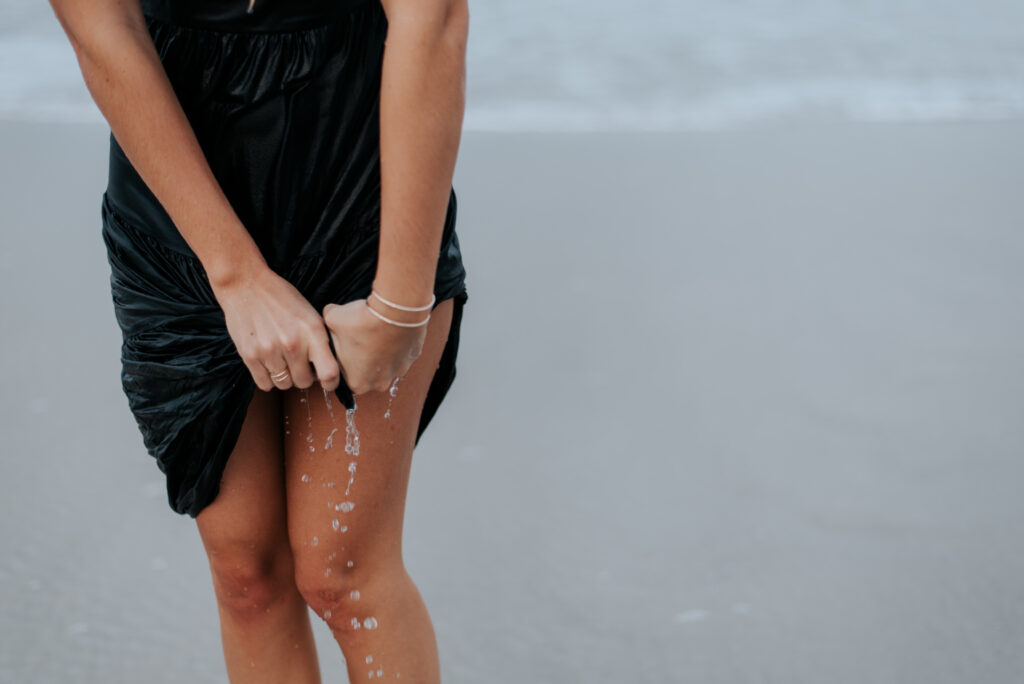 Ha!
Thank you SO MUCH to Alaina & her lovely family for allowing me the blank slate they did to create these images! This was a great day for us all. Best of luck in your senior year, Alaina, and many years beyond!