Choosing outfits for your family portraits: How do you style your family? Hint: keep your photographer on speed dial.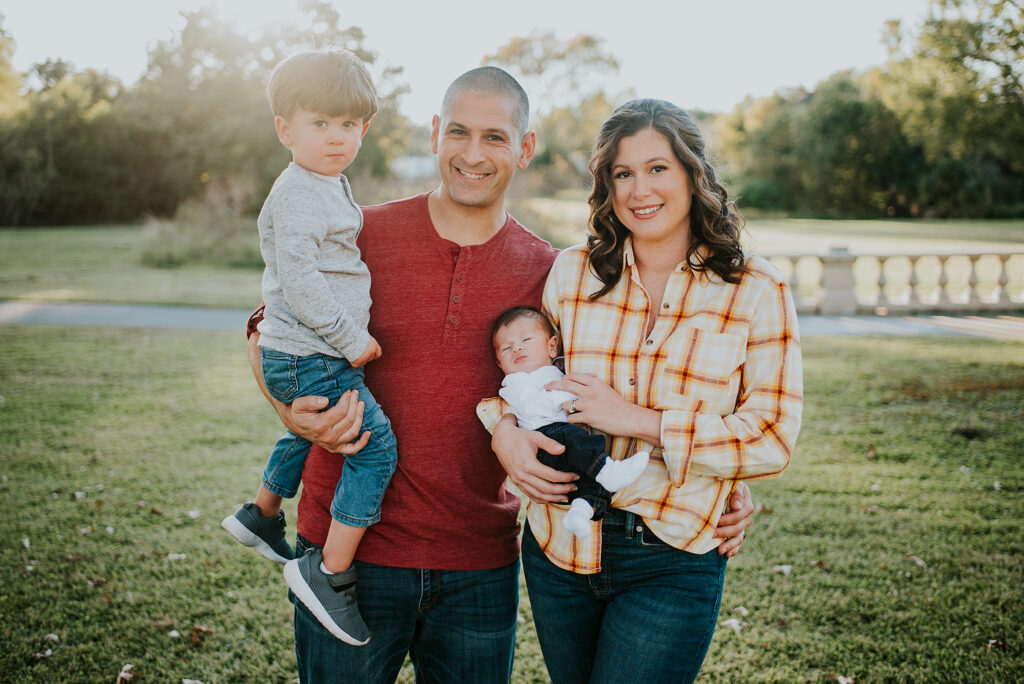 If you saw my post about the DO's and DON'T's before your portrait session, you might be moving to the next logical step of what to wear for your shoot. While that post does touch on a few cursory basics, mixing comfort and style can be challenging, so I am delving into it in more detail.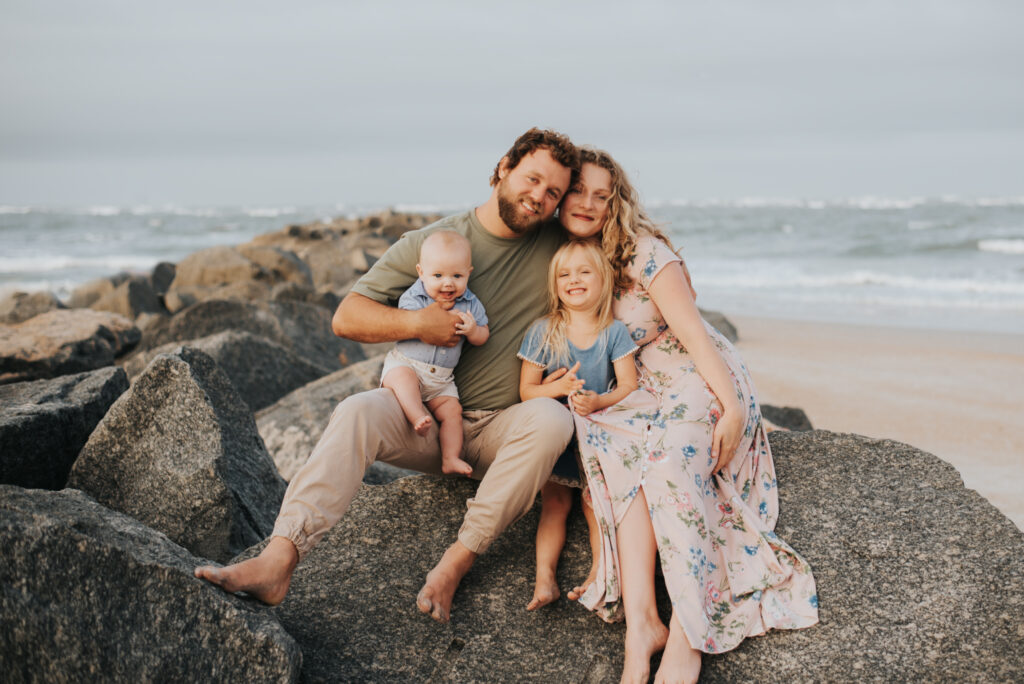 Colors: The Biggest Impact You'll Have on Your Photos!
Your color palette in photos is more important than you might think! Most colors will be fine if you tie them together well, but bright whites and bright neon colors can wreak havoc on a photo by playing poorly with the camera's sensor or even casting colors onto your faces.
Before starting to get items together, take a look around your home. What color palettes are you drawn to? I know my home is full of earth tones – we like a lot of cool colors and our style trends dark with some metallic highlights, for example. Maybe you're a pastel kind of person with corals and a beachy vibe. Your photos are going to be visible in your home, so beyond the point that you should love the images, you want to make sure they're a nice fit with your style.
Once you have some color ideas, you can get amazing inspiration by going to color palette generators online! These can be seriously addicting and you may end up wanting to repaint every room in your house and buy all new décor.
Pictaculous generates color palettes from an image you can upload – this is really cool if you have a special clothing item online that you want to work into your session!
Coolors has a lot of options – build your own, explore others' palettes – they even have a Chrome extension.
Palletr lets you search for palettes by season, theme, or even place.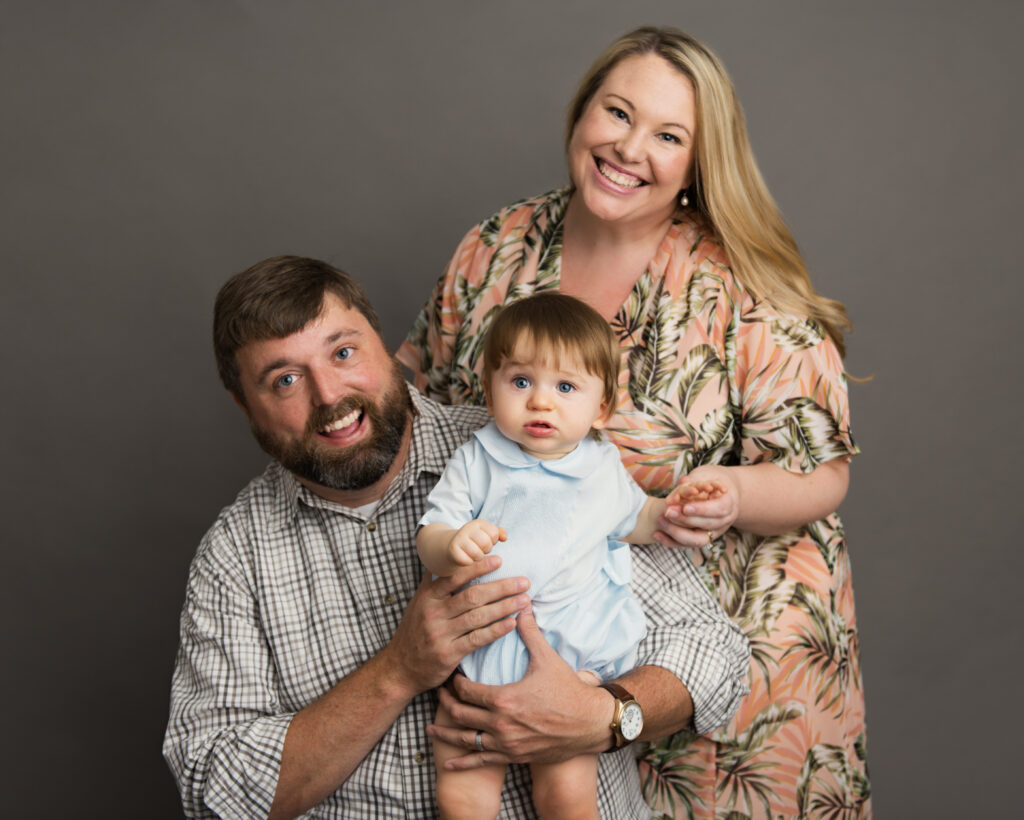 Patterns
It can be hard to walk away from all of the cute prints out there – if I could wear nothing but florals all the time I'd be the happiest person ever. But patterns and prints can be very hard to coordinate when choosing outfits.
The best advice I can think of is to choose one person in your family that will be the "rockstar" in your photos. They won't necessarily be the focus of your session, but their pattern will anchor the rest of the wardrobe and help inform your color choices.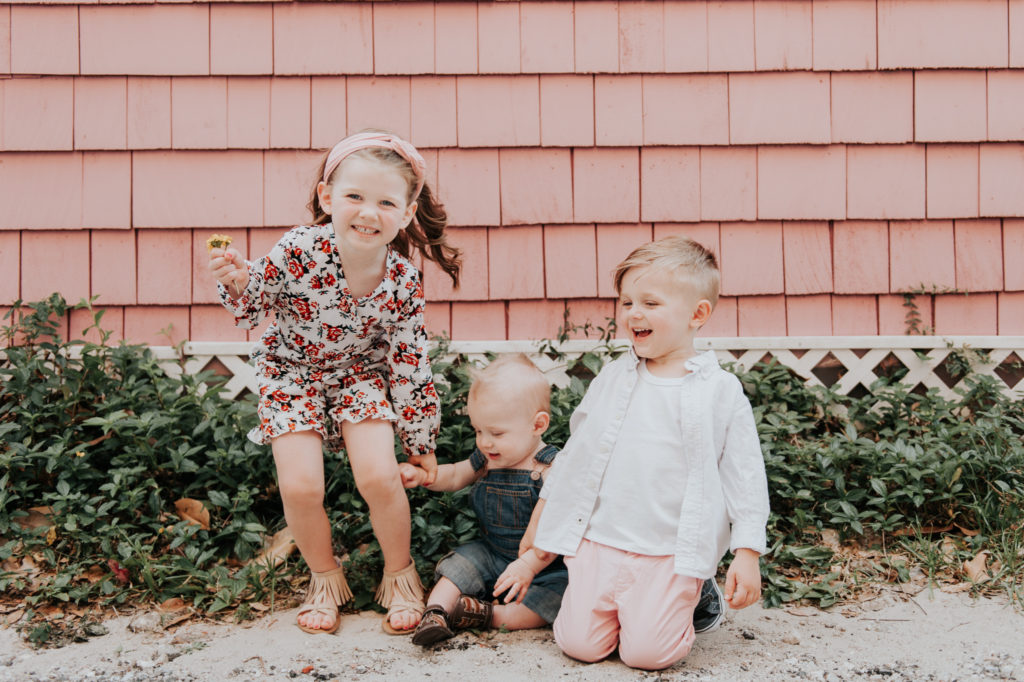 Anna's gorgeous floral romper was an amazing anchor for this family session.
often, stores like Kohl's or Target will have kids' collections that have a central color theme. This makes it really easy to put things together. Just start with the kiddos, add mom and dad, and choosing outfits becomes simple!
Another thing to avoid is to have clothing with characters on it. Obviously, it's ultimately up to your family what you wear for your photos, but characters draw attention away from your beautiful faces and could keep us from achieving that timeless, classic look we're going for.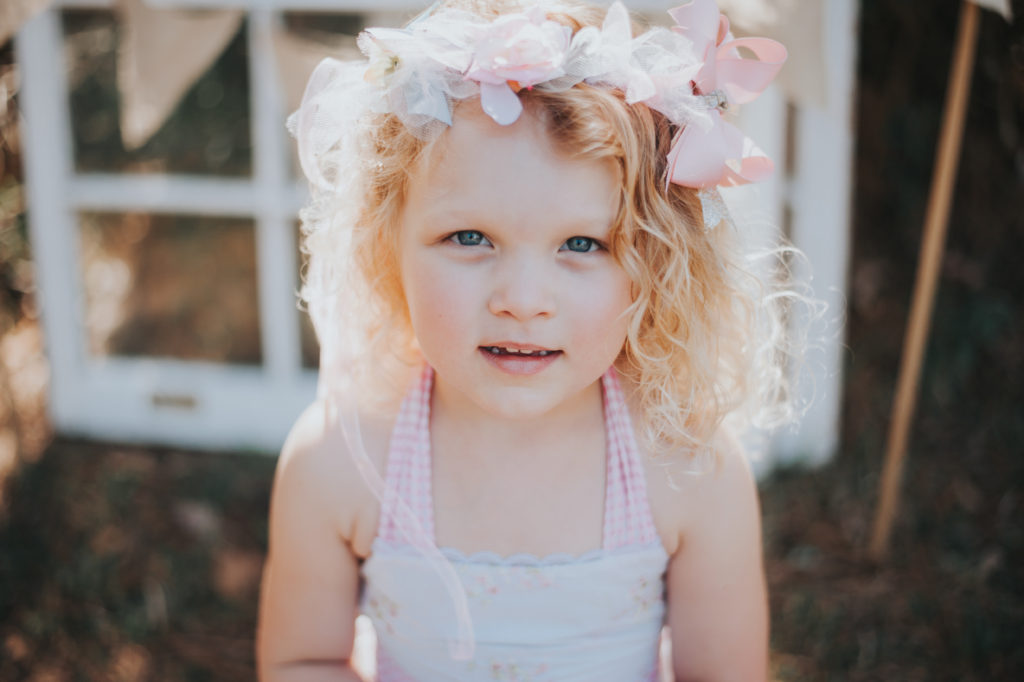 Accessories
Accessories are more than just a finishing touch – they're also a good way to add a little dynamic movement and fun to your photos. Floral crowns are always pretty and add visual interest. A skinny tie or a unique necklace are good pieces to play with, and mom's floppy hat can be fun for the kids to hide behind! A scarf can also be a gorgeous piece to work into photos, if the weather permits.
Make sure your don't use worn out pieces, because it will show in your photos. Fun jewelry and even hats can be found for low prices online and in local stores – or let this be an excuse to treat yourself! (As always, if you have a sentimental attachment to a piece, throw this "rule" out the window.)
Needless to say, every piece of advice here has the unwritten addendum to reach out to me anytime for ideas, advice, and opinions! We're on this road together, and I want to make sure I can say that we did all we could to make your portraits just right for you. I am always available to you!
Please don't hesitate to check in with my contact form if you have questions about booking a session or choosing outfits!