McCall and her sweet boy Presten hung out with me downtown for an afternoon to get some urban family photos just before Christmas. Check out what we got!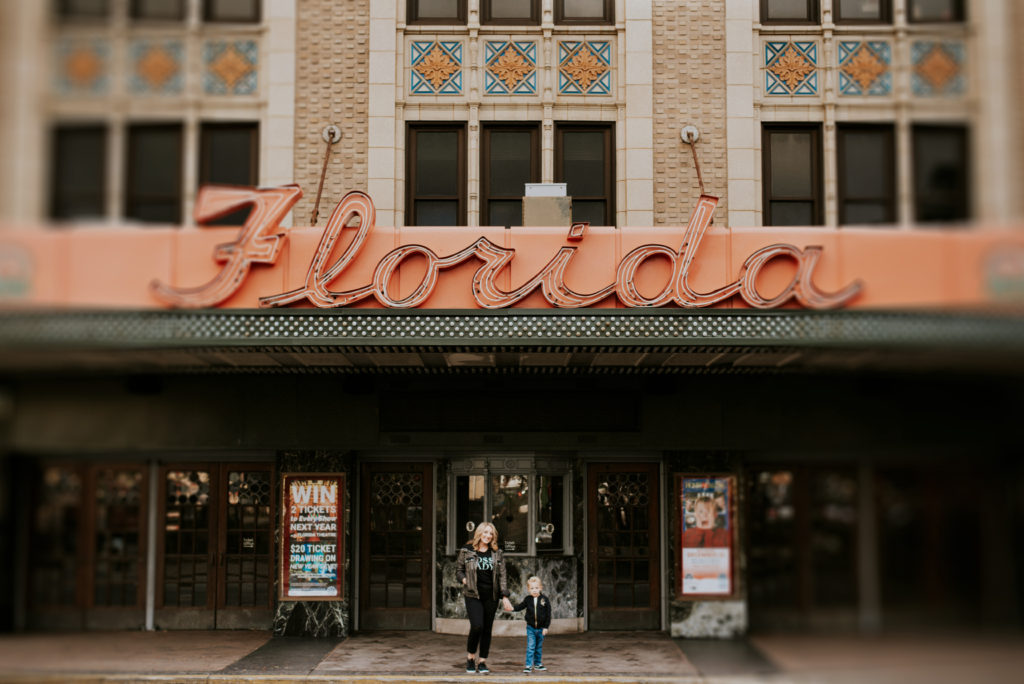 McCall told me that she really loved casual photos in an urban setting. After poking around on Pinterest (such a great way to show your photographer what you love!), we narrowed it down and decided to meet at the Florida Theater in downtown Jax! She and Presten turned up looking super cute and stylish.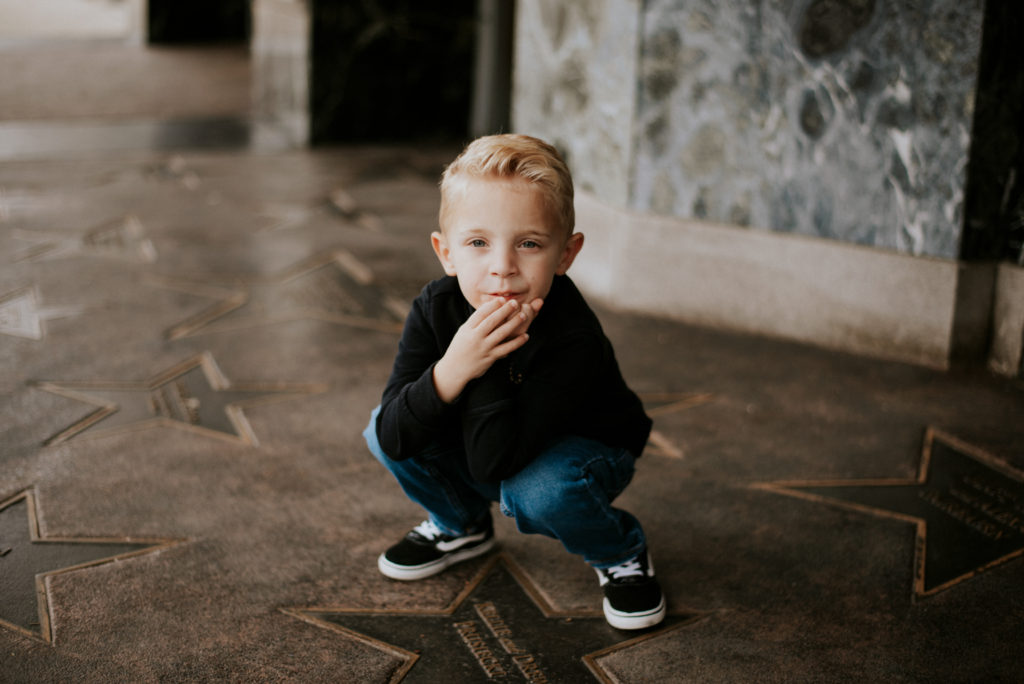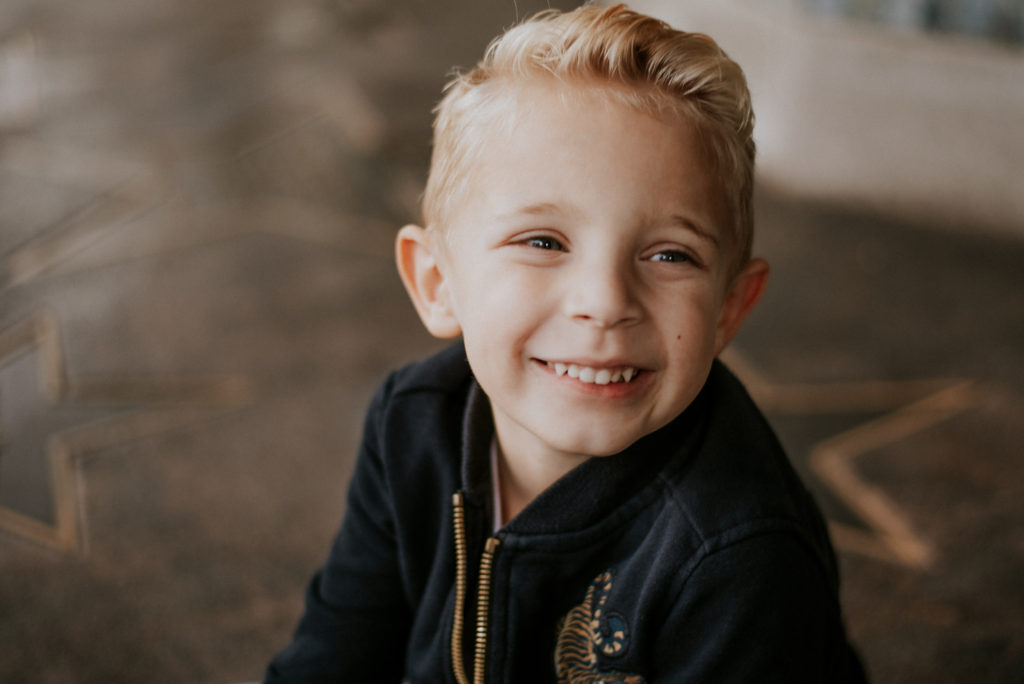 My on-location shoots are rarely as simple as a single location. They're more like field trips, with walkabouts and small detours (hey! this is weird, but can you just – sorry – stop and stand here in front of this cool thing?) Presten was a champ as we meandered in a large circle around downtown and he even had some outfit changes!
Like most 4 year olds, he was tired of our shenanigans pretty quick, but after a couple crackers and maybe a sneaky Oreo, we were back in business.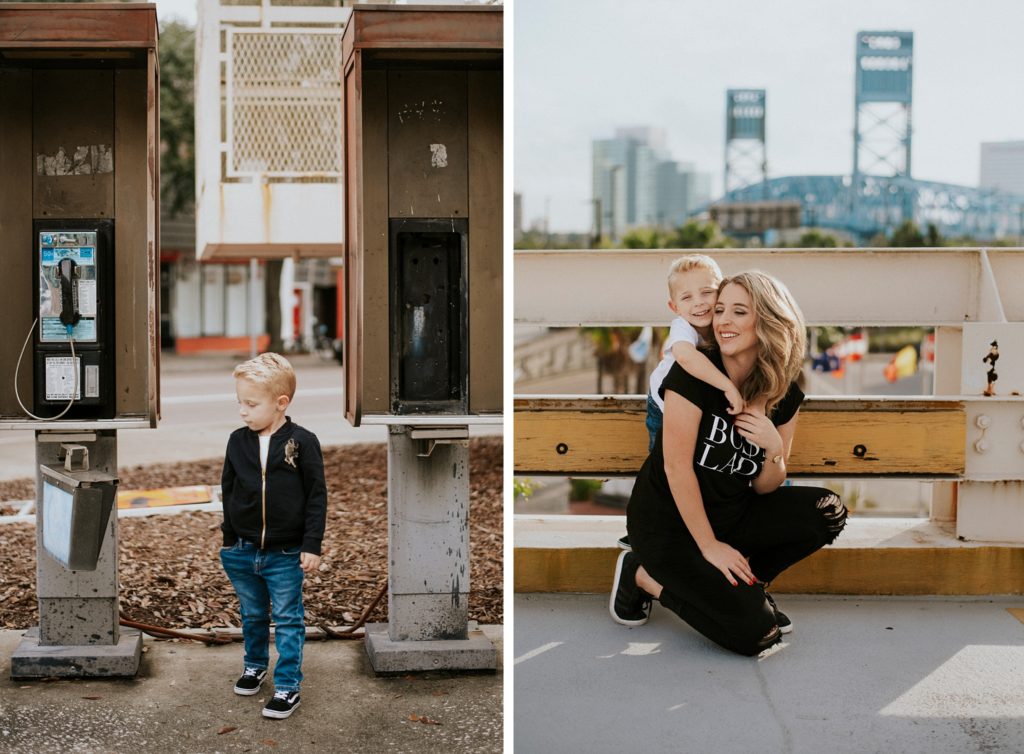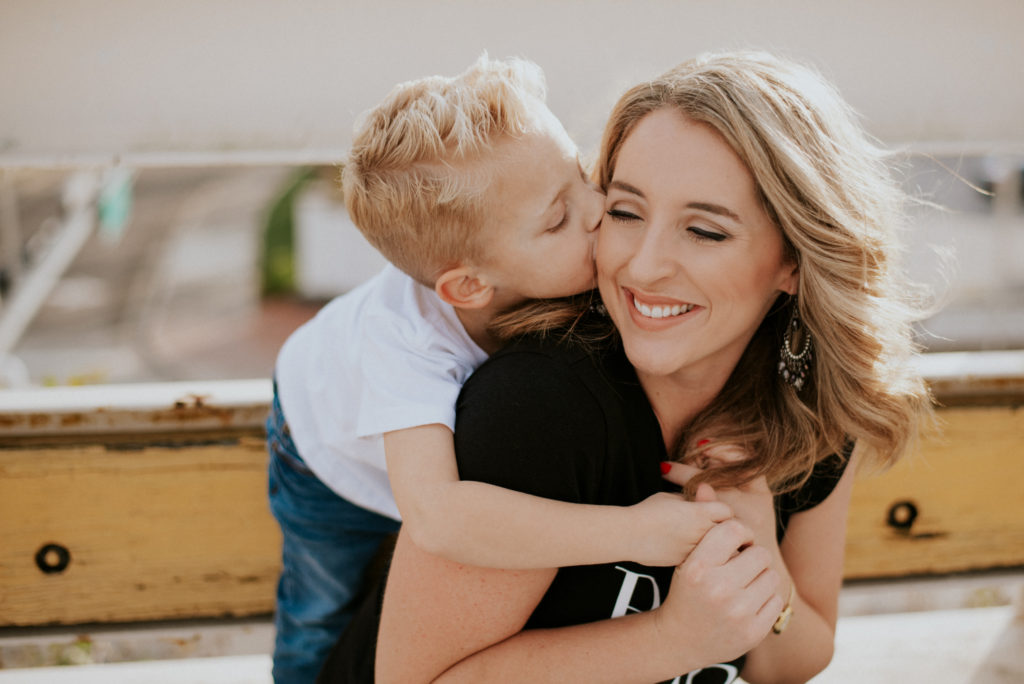 This kiddo is a mama's boy through and through, just how we like 'em! He is not shy at all about giving his mommy all of the hugs, kisses, and snuggles.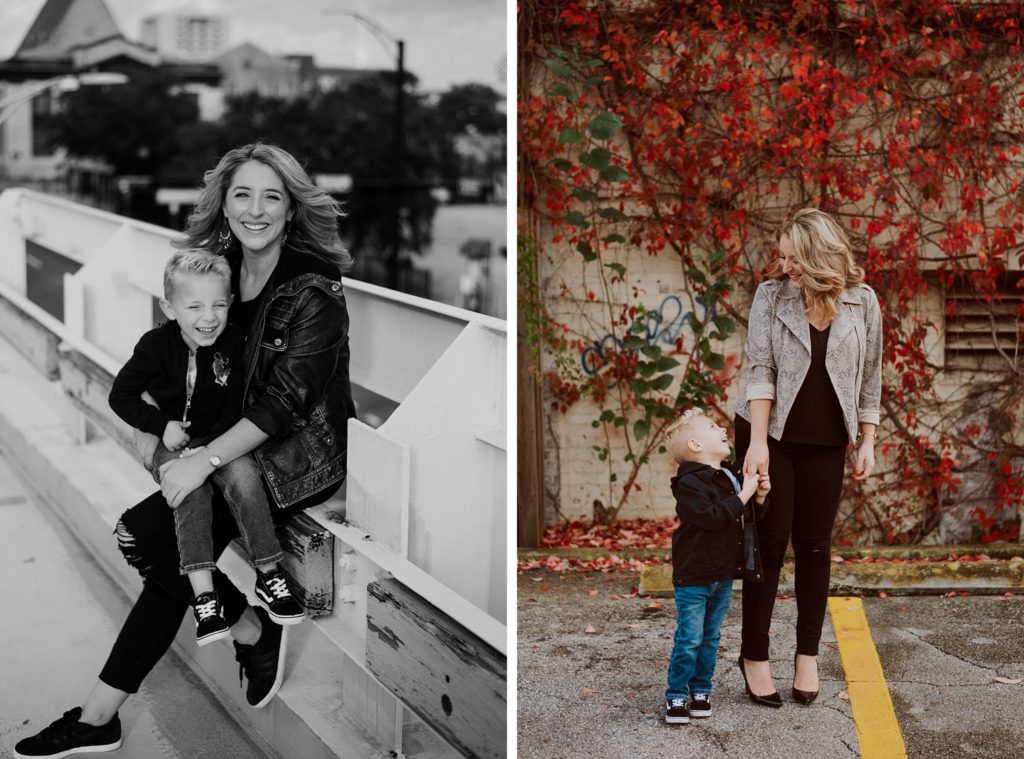 We wrapped things up near the Jacksonville Landing, while Presten marveled at the Christmas lights adorning the trees in the core. Thanks for running around downtown with me, McCall! It was wonderful!