After a major season of burnout, it had been a while since I'd shot anything creative, and I was feeling the slump. Enter Teri Hofford's amazing "The Universe Decides" photography deck! I waited on pins & needles to receive it in the mail, then reached out to Kat the MOMENT I drew my cards because I knew she'd make the magic happen. And she did! Check out what the cards dealt us.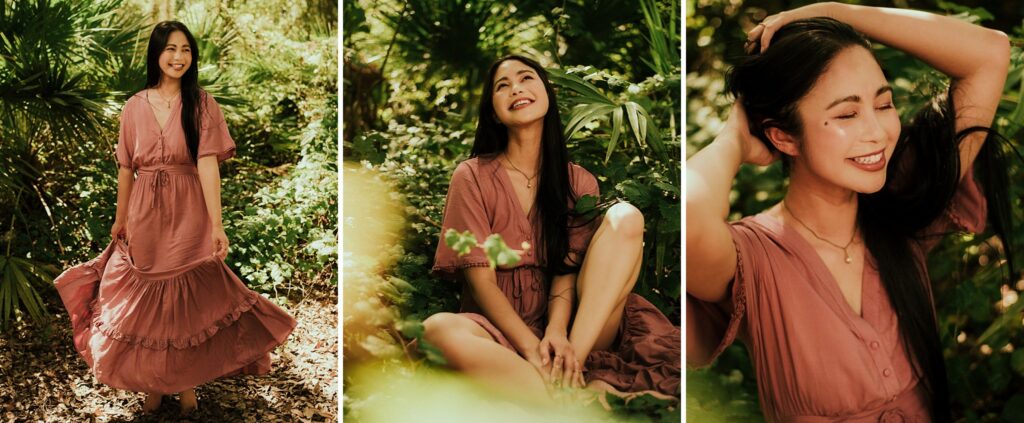 Before 2020, I felt like the word "burnout" was mostly in the vocabulary of my fellow small business owners. Now that it's 2022, we've all felt it in one way or another. I took a step back from my photography work in a big way after seeing how trying to keep up with my socials and playing the content game was affecting my mental health. Did the fact that I was in good company assuage my guilt? Nah. The fact that I need a creative outlet, need to be making in order to feel whole, meant that every couple of weeks I'd have a little talk with myself about getting back out there.
Thank you Teri Hofford! One of her TikToks about The Universe Decides shoots came across my fyp, and I was in. I hunted down the link to buy and waited for the cards to be printed and sent. The concept is simple. There are 6 suits to draw from: Direction, Travel Time, Time of Day (to start shooting), Mood, Wardrobe, and Lighting.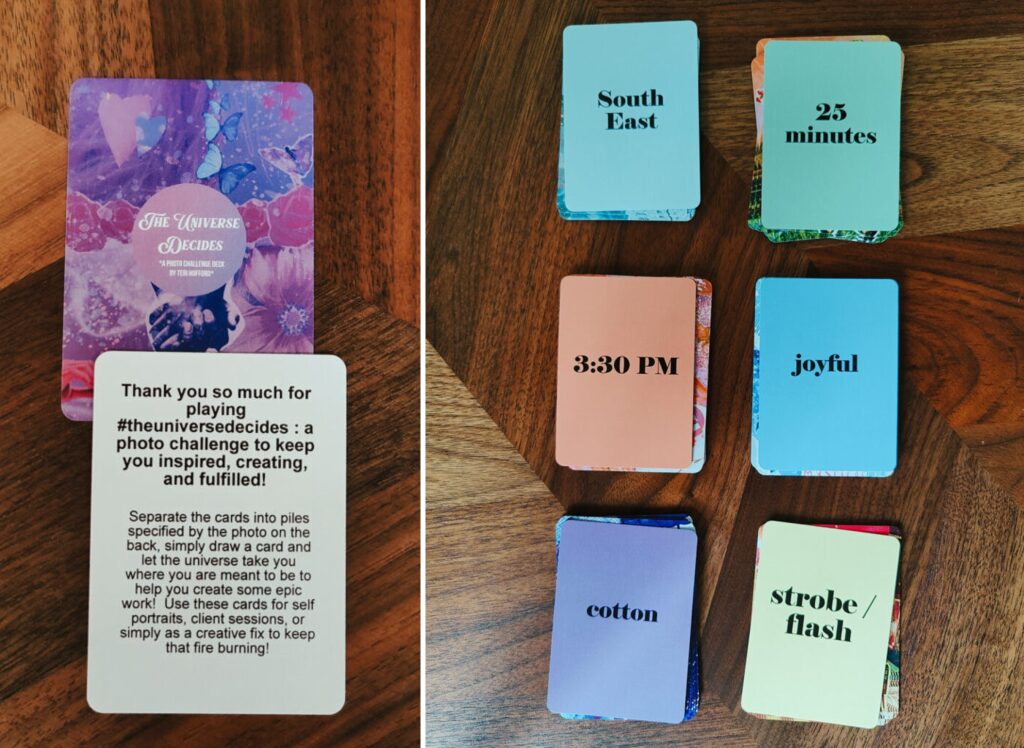 Our shoot:
Travel South East
for 25 minutes
start shooting at 3:30 PM
mood of the shoot: joyful
wardrobe: cotton
lighting: strobe
I was pretty nervous about the lighting. Teri (bless) told me I could leave this card out if I wanted to – especially because I didn't have any kind of battery to power my strobes on location – but I wanted to go all in. Soner helped me pick out a solid mobile battery pack, and I drew upon my years of lighting studio and reading about lighting on-location (thanks Felix Kunze!).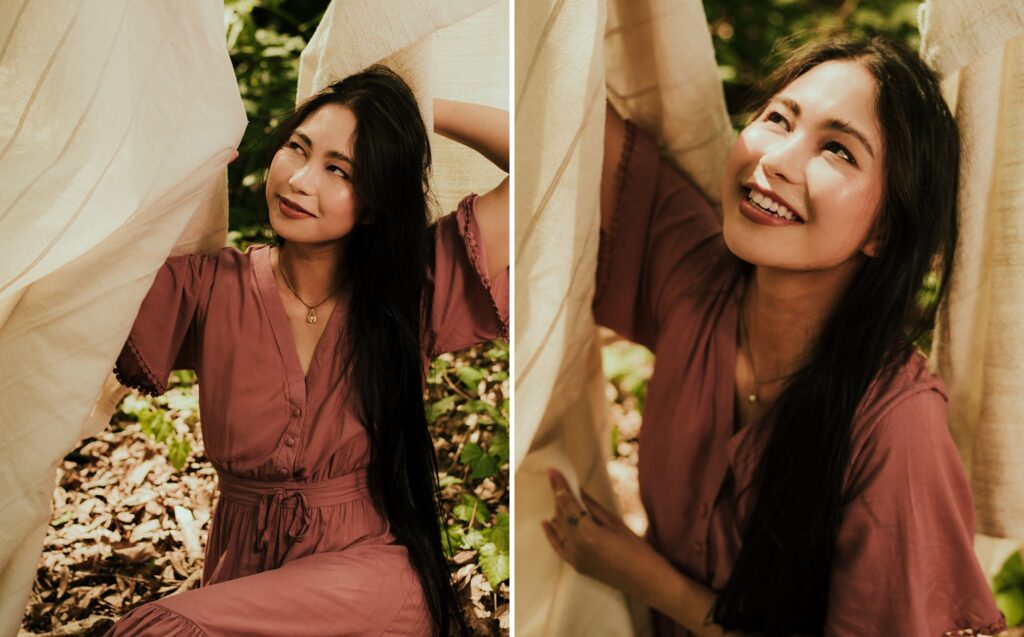 Kat, her fiance Brian, and I piled into the car with a bunch of gear and headed Southeast. After 25 minutes and an interstate exit, we found ourselves in a business park. It was pretty green – not too many businesses were nestled in the area that was pretty much a forest.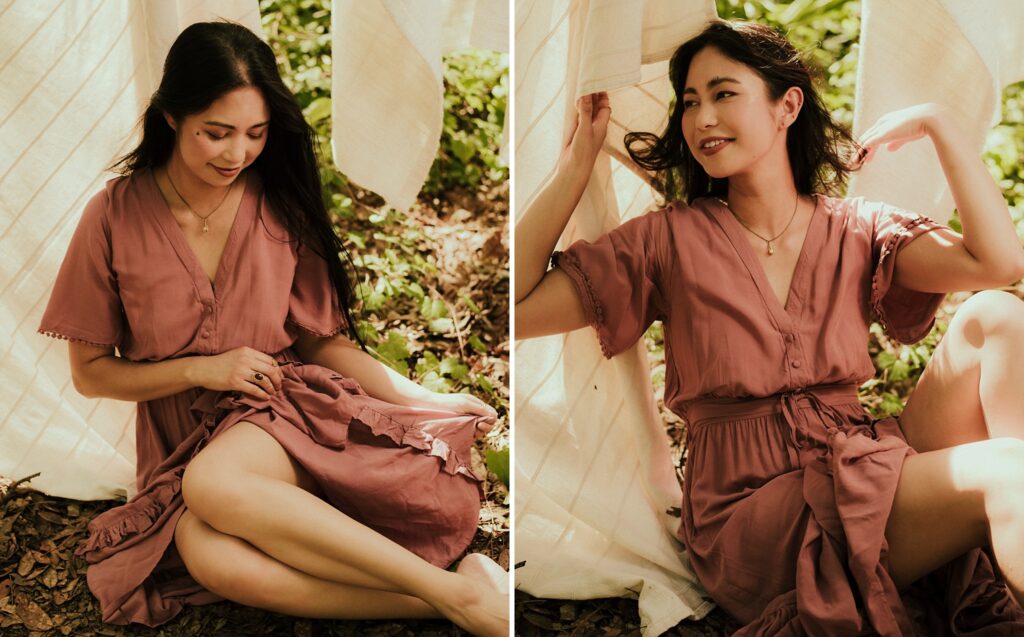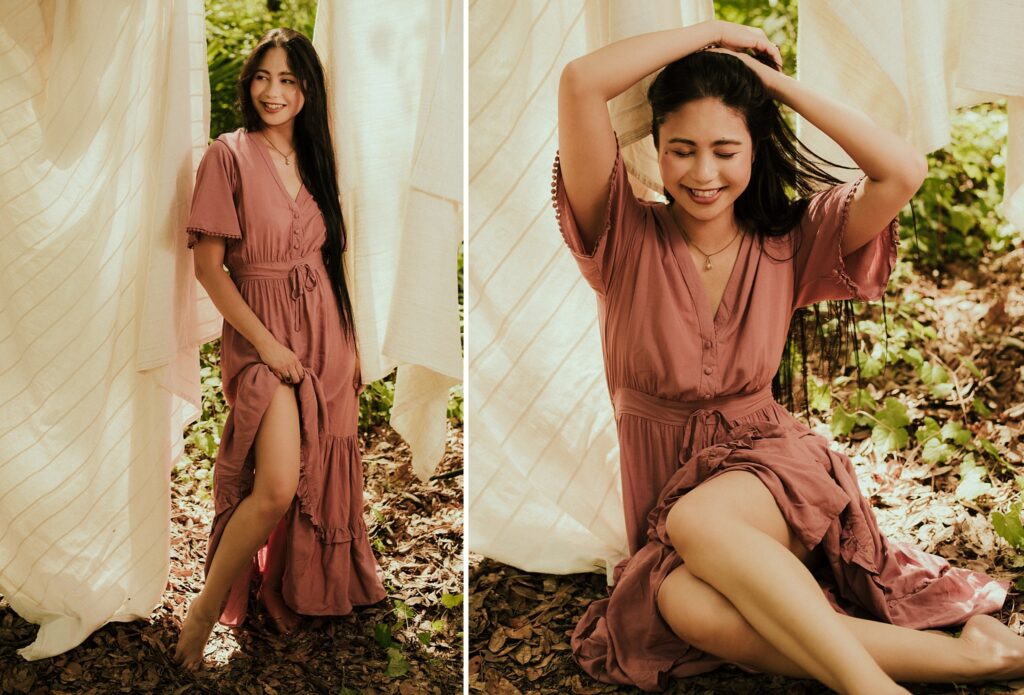 My style of portraiture has almost always been about the person in the photograph, with location playing second fiddle. So I wasn't too worried about setting up on the side of the road! Truly, my bigger concern was the weather. Florida, late July – that means lots of heat and even more humidity. I packed cold water and a misting fan, but even then, I was worried about keeping my friends cool.
Kat – having to stay beautiful despite the rest of us being soaked in sweat within minutes – was flawless. Brian was amazing too, helping me with a weird standby issue on the battery pack and being so supportive on anything else we needed. I have almost always worked alone on shoots, and I forget how wonderful it is to have an (experienced) assist on these things.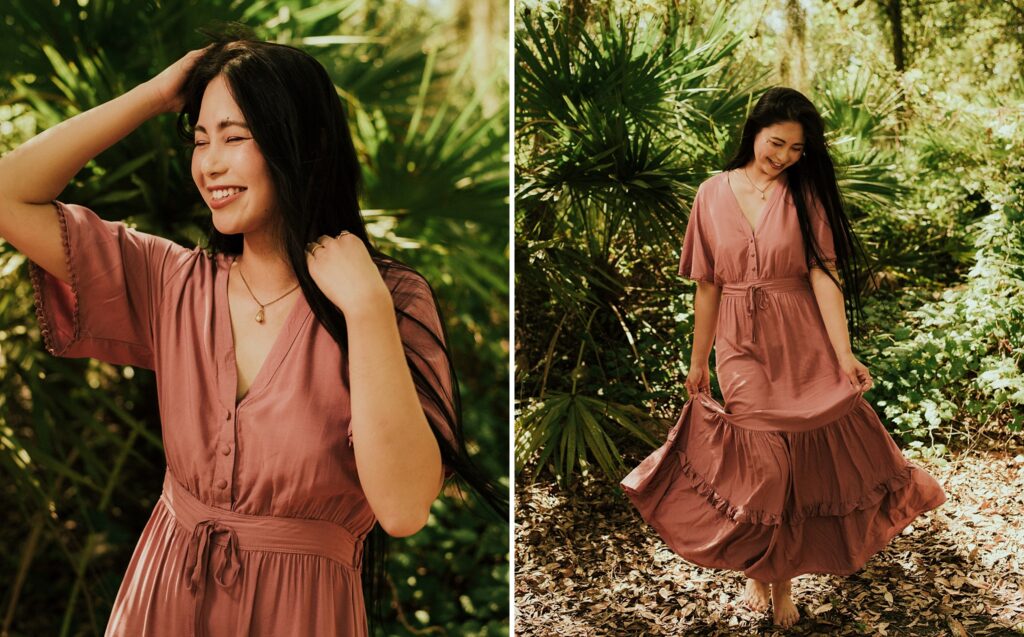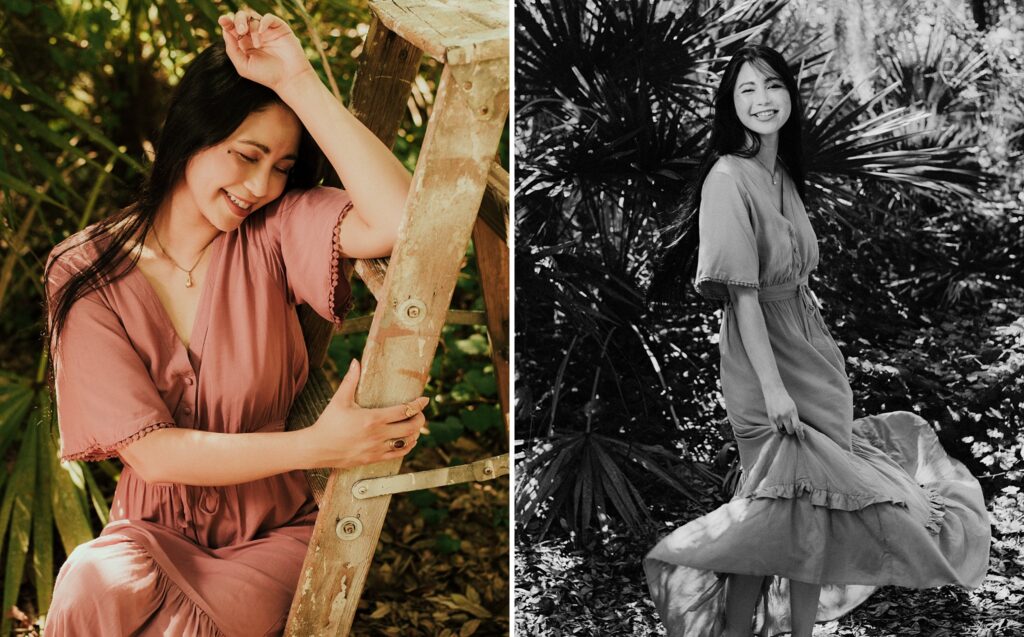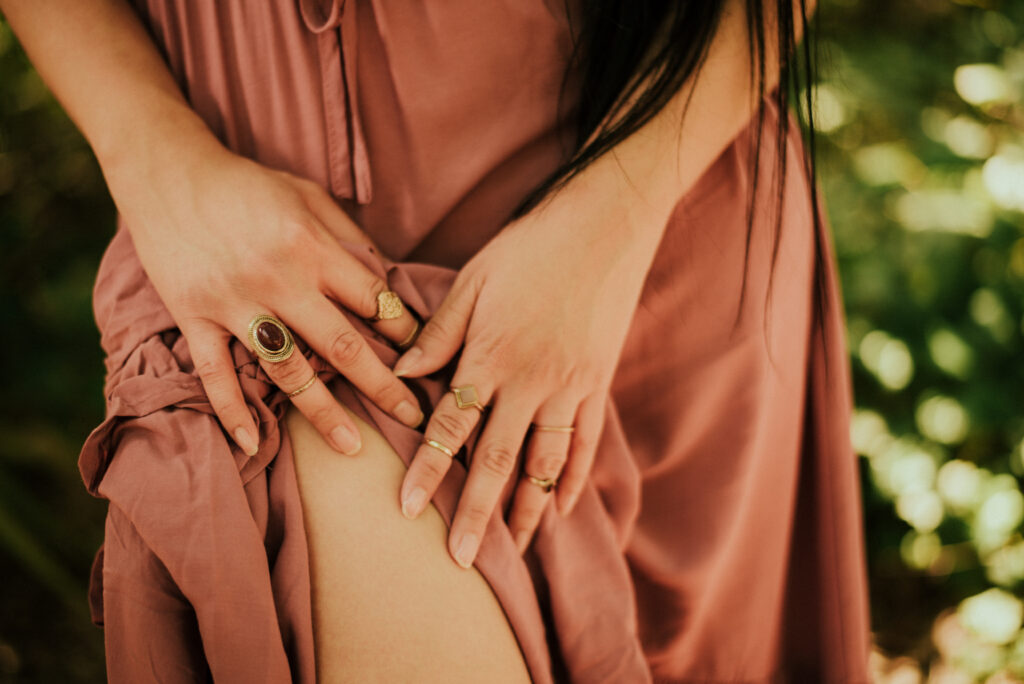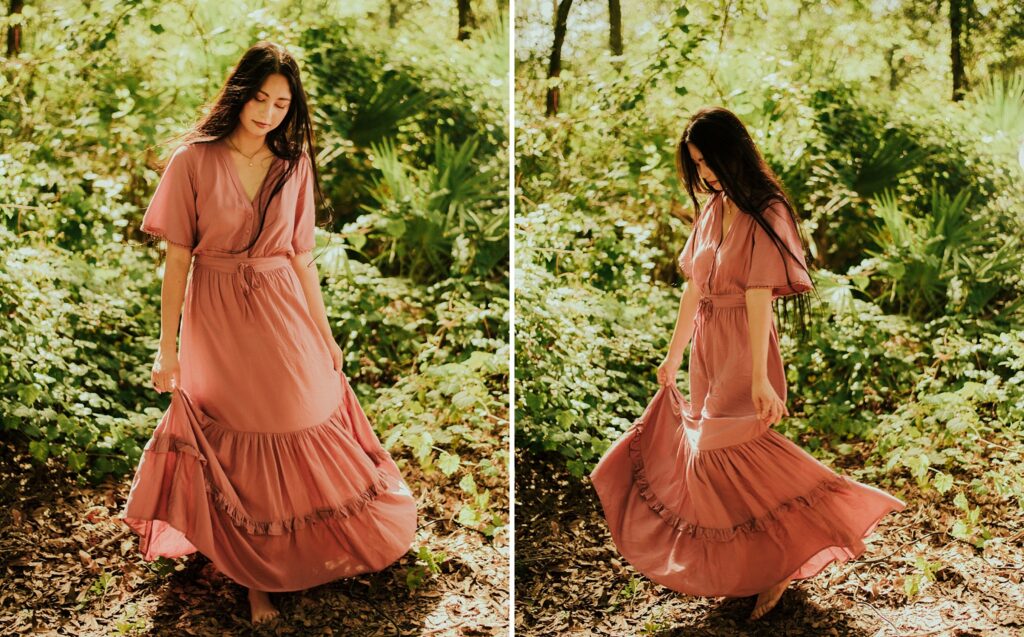 For my first time using strobe on location, I was thrilled to bits. My takeaways:
If you already understand lighting with strobes, on-location is easy as pie
Wow, the consistency!
Soooo much easier for editing – and the colors you get when you're not fighting shadows from backlighting, whew!
As always, once we'd shot a set or two, I felt like we really got into the groove and got some of my favorites from the shoot: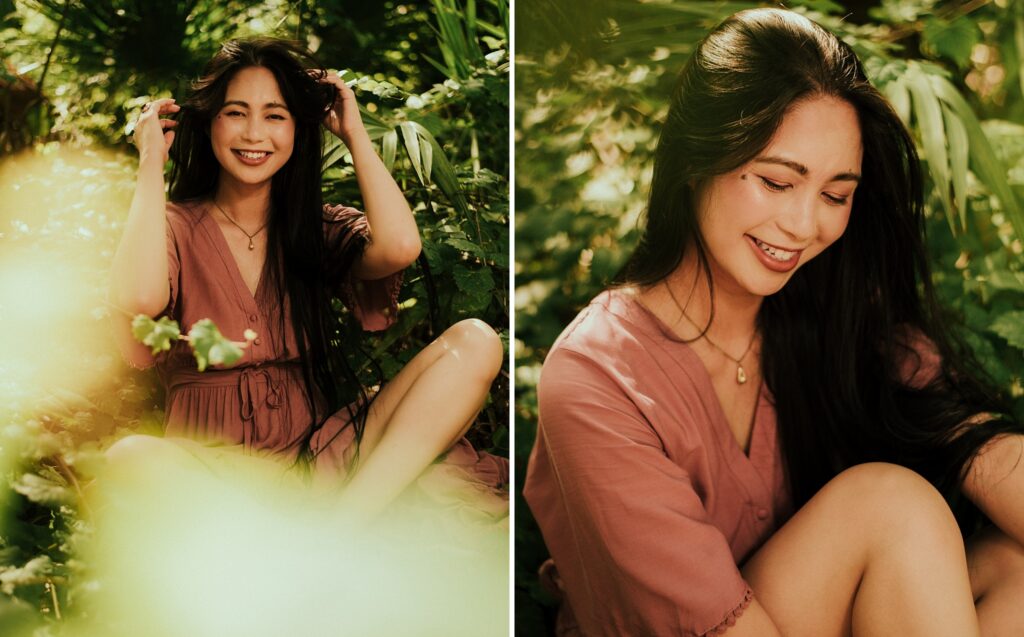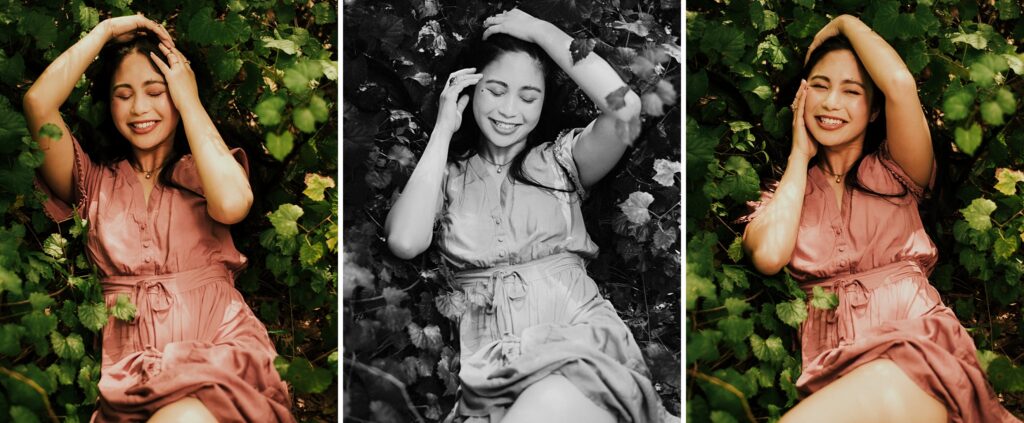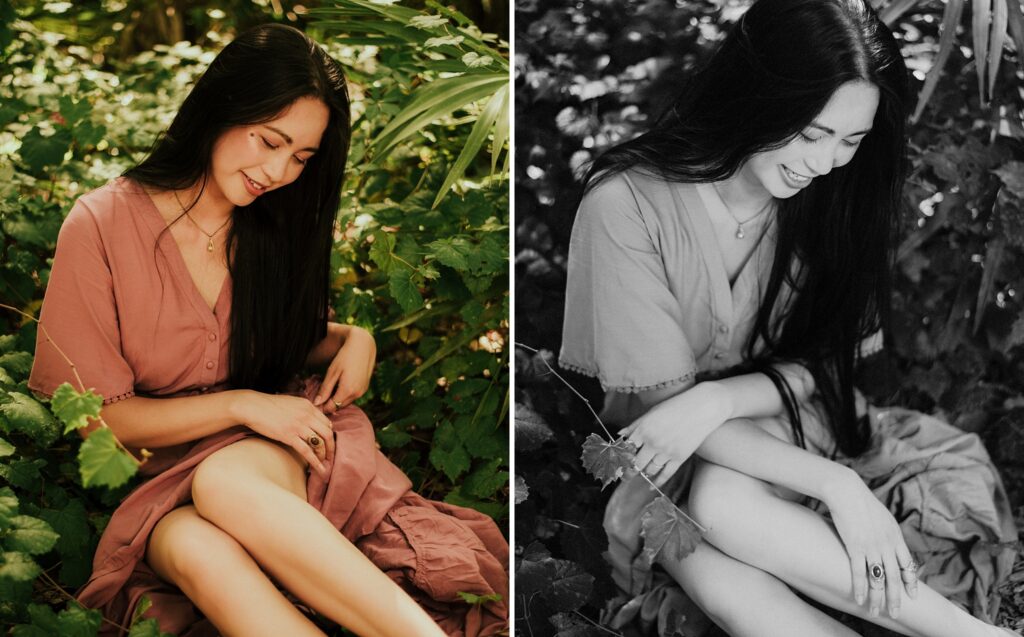 So even the side of the road in a business park deep in a Florida summer can have some gorgeous greenery!
I will say that when I'm using this card deck in the summer, I'll probably avoid using the Time of Day suit and just choose my own. I typically only shoot at sunrise or just before sunset in the summer because those are the only moderately tolerable times, and much safer for clients/models!
Do you feel like we hit all of the marks on this shoot? I definitely do. I'm so thrilled with the results – and I learned so much from being forced out of my comfort zone. Major thank you to Kat and to Brian for being down for anything!
If you want to get in on a The Universe decides shoot, or maybe a shoot with a liiiiittle more control over the situation – let me know!