Madisyn and John brought their furry (and not so furry) brood in to the studio to get some family photos done – for more reasons than one. Pet photography is something I love, so I was excited!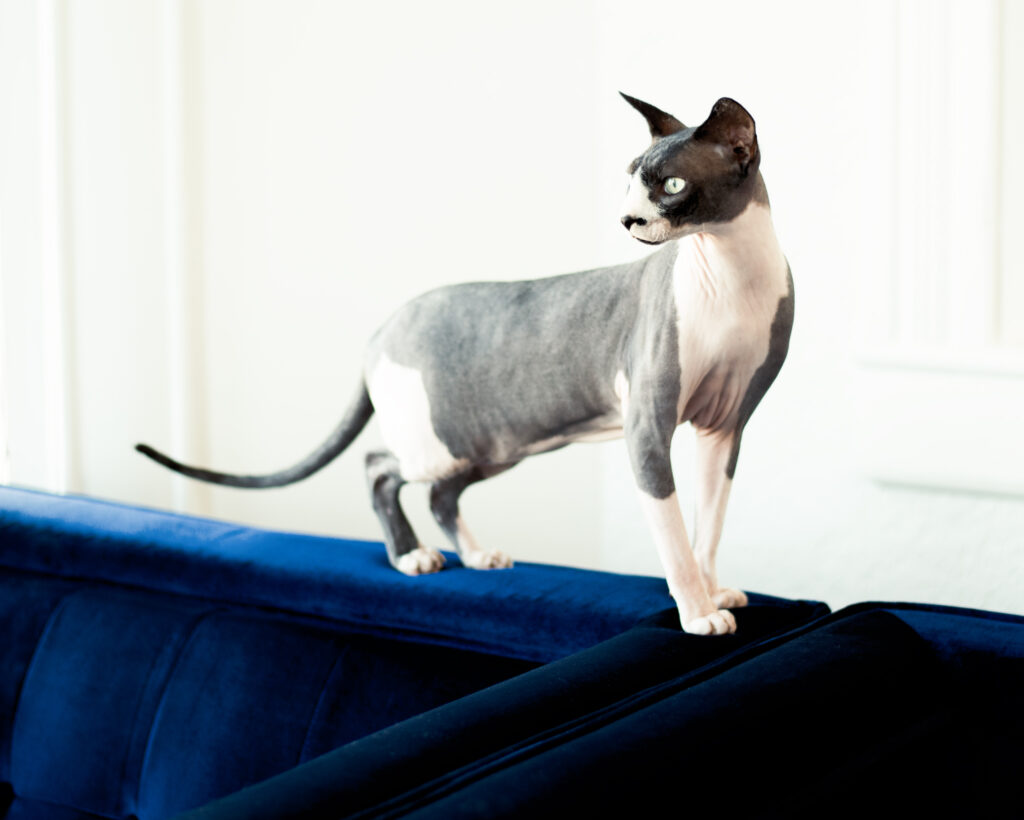 I haven't blogged anything in what we could generously call a minute. Things have been busy. A new studio (more on that later), a packed holiday season (with loved ones and with fun shoots), and way more to do than I have room on my plate for! Somehow, writing and blogging is always the first thing to get stuck on the back burner. I wish I could tell you that I'd made a New Year's resolution to blog my shoots, but I'd be lying. Either way, I loved this one.
Here is the guest of honor, and I'll explain why.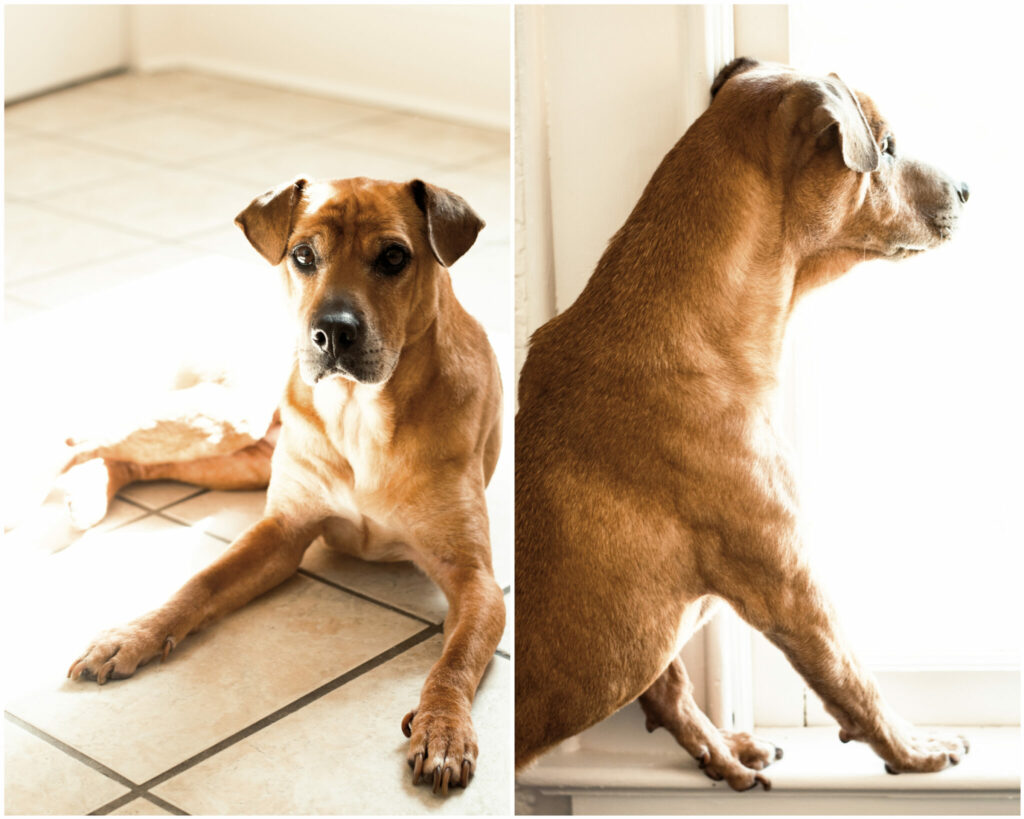 Mushu was a chubby middle-aged sweetheart (my favorite term for chubby dogs is "sausage dog") when I met him years ago. It had been a long while since I'd seen him, but his mommy Madisyn reached out to let me know some bad news. He was sick. Really sick – and unfortunately, it was the kind of sick that seems to evade tests.
At the time we started talking, the situation looked very dire. That sweet chubbiness was gone, and in its place was a pup who never knew what the next morning would bring. We weren't sure how much time we would have to get everyone into the studio. This was during the last-minute Christmas rush that all photographers seem to have, but I had a very understanding client move her shoot date so that I could accommodate this family – thank you!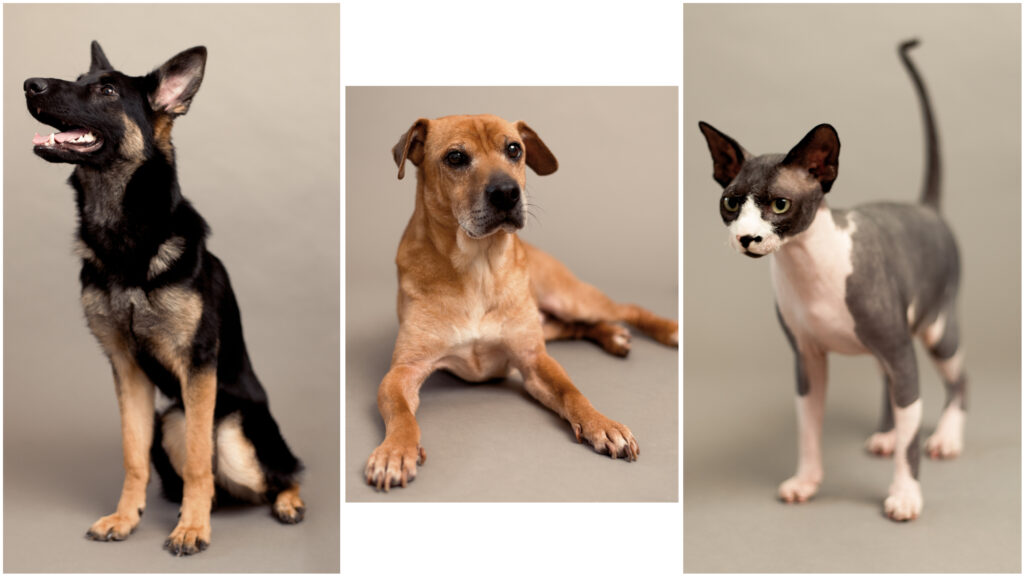 Here are all the kiddos! Thalia, Mushu, and Archimedes. Mushu was by far the most nervous of the bunch, but after a tiny accident (I know Madisyn is going to groan so I had to put that in here), we were doing just fine. All three of them are just adorable and really so well-behaved. Bringing animals into a studio can be stressful for everyone, and they handled it so well, considering. They even put up with their Christmas outfits.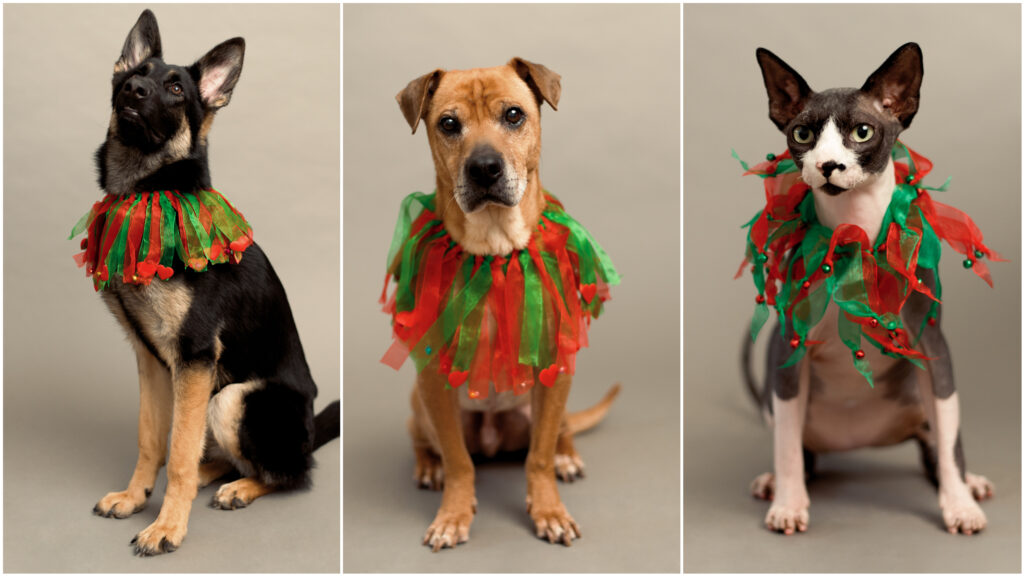 I might have a softest of spots for Archimedes, the Sphynx cat. I've been dreaming of editorial shoots starring a hairless cat since I met him. No shame. The only hiccup is how much he doesn't love a photoshoot – from hiding, to running, to finally giving up and trying to send a message by peeing (he failed and had to spend some time in his carrier to think about what he'd done). Still love him.
We did make sure to squeeze in some of Madisyn and John (and good we did, too – do you SEE that red lip?).
As of right now, each day with Mushu is still a gift that his family cannot take for granted. We're crossing all of our fingers and toes that a definitive answer can be found, but we're glad he's still around, making sure he's right underneath any hand he can fit his head under!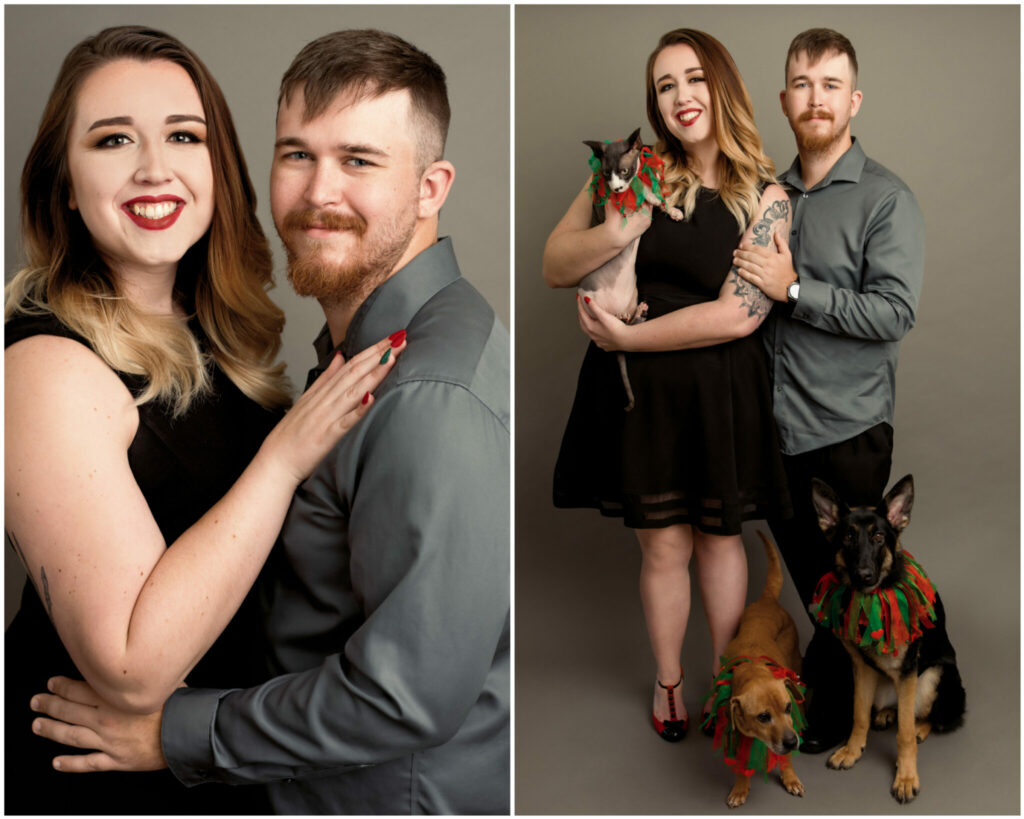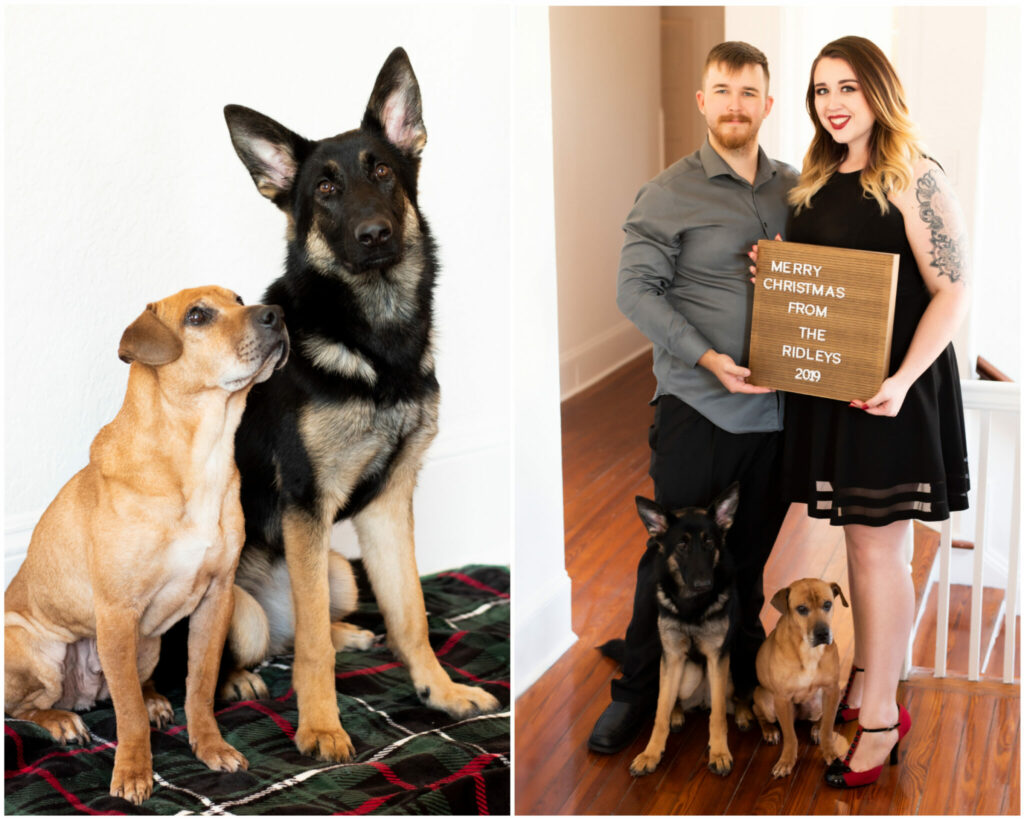 Thanks, Madisyn, for trusting me to photograph your furry kids!