Brittany and I had so much fun with her contemporary portraits last weekend. Check out the fun vibe of this shoot!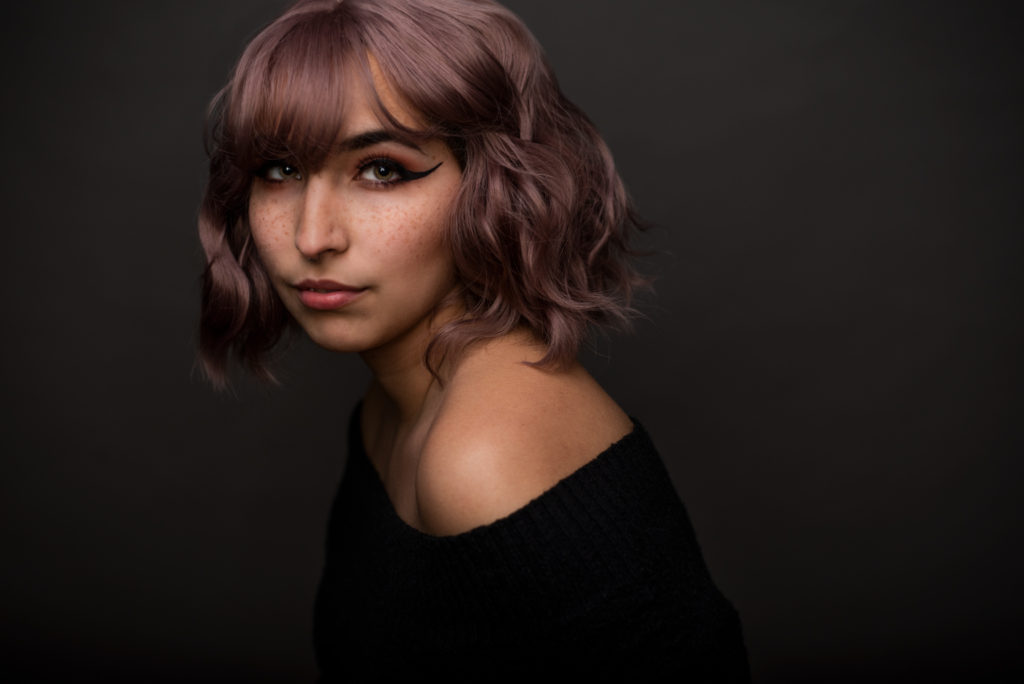 I was just looking back in my previous blog posts to see when I last posted about Brittany. I photographed her back in April 2016 – and I committed a terrible crime by not blogging about it, apparently. She's a go-with-the-flow laid back woman who totally doesn't even realize how gorgeous she is, and I just love her.
I also love my dear friend John Ren, who assisted during this shoot with some gear that was way too heavy for my little rubber arms to move around. His input is always the most valuable thing I could have "on set!"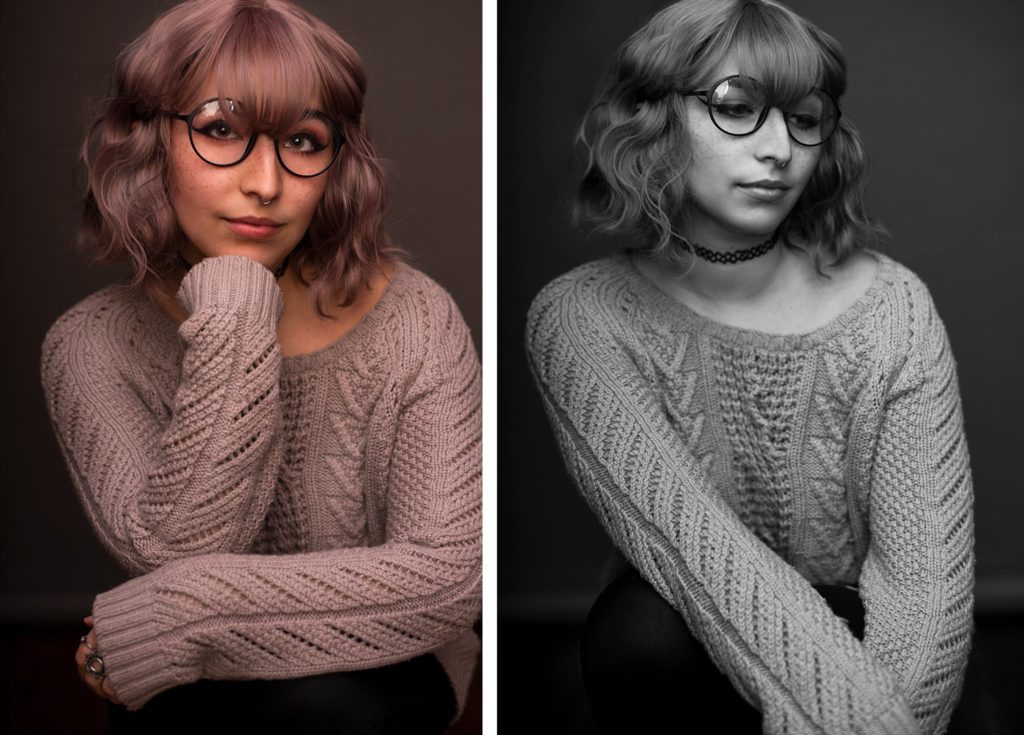 In 2016, we did not shoot contemporary portraits like these, so this was something new for her! Just like she did back then, she absolutely owned this shoot. Check out what we got.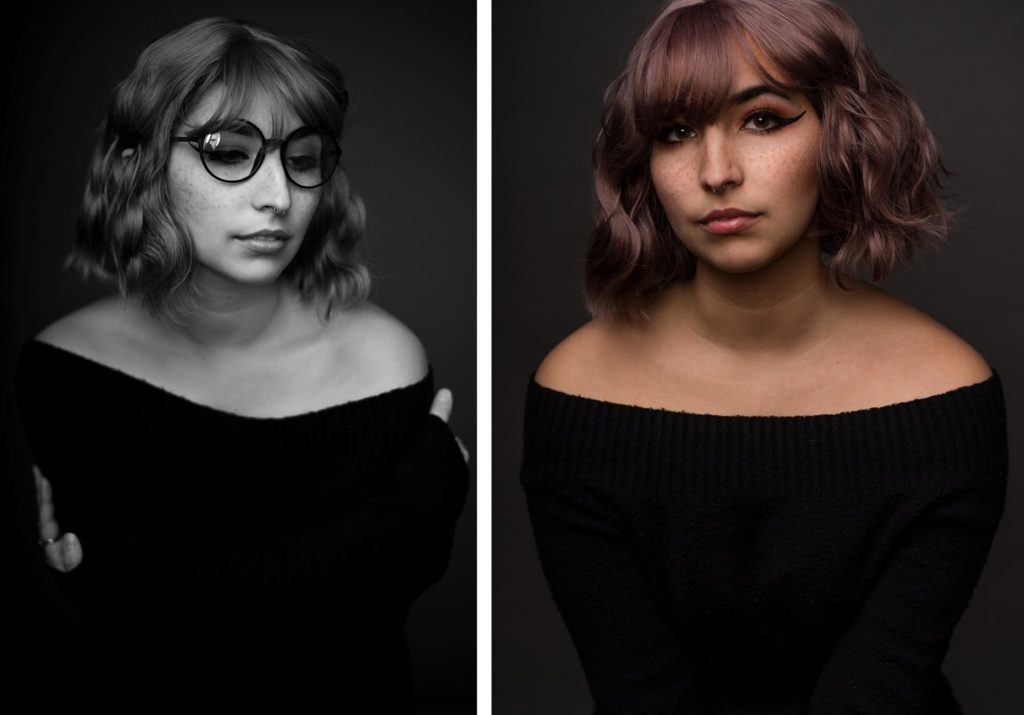 We pulled out some sweaters, skirts, and dresses from my wardrobe collection and put some things together. After the sweaters, we had to get some fun shots in what Brittany has dubbed the "New Year's Dress" (who wouldn't want to play in this?).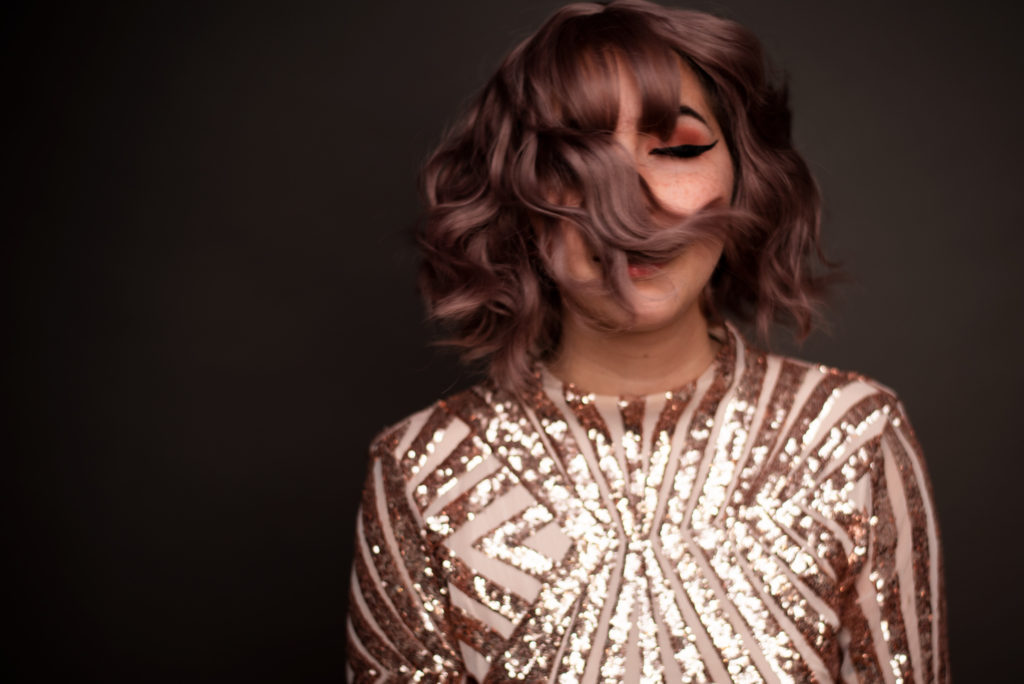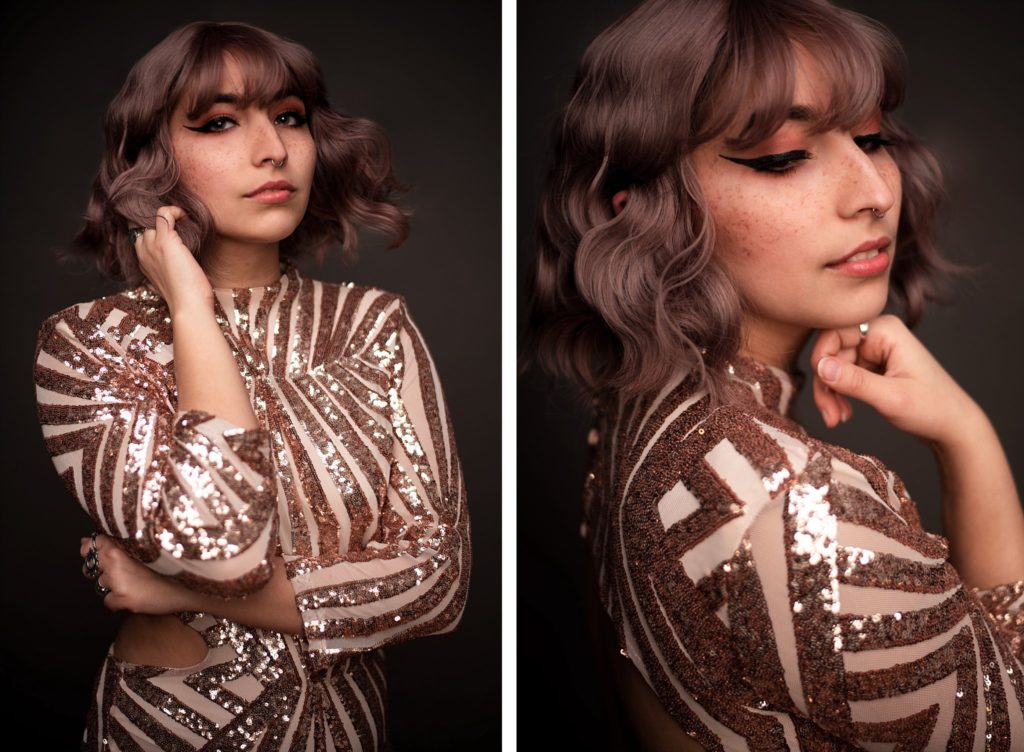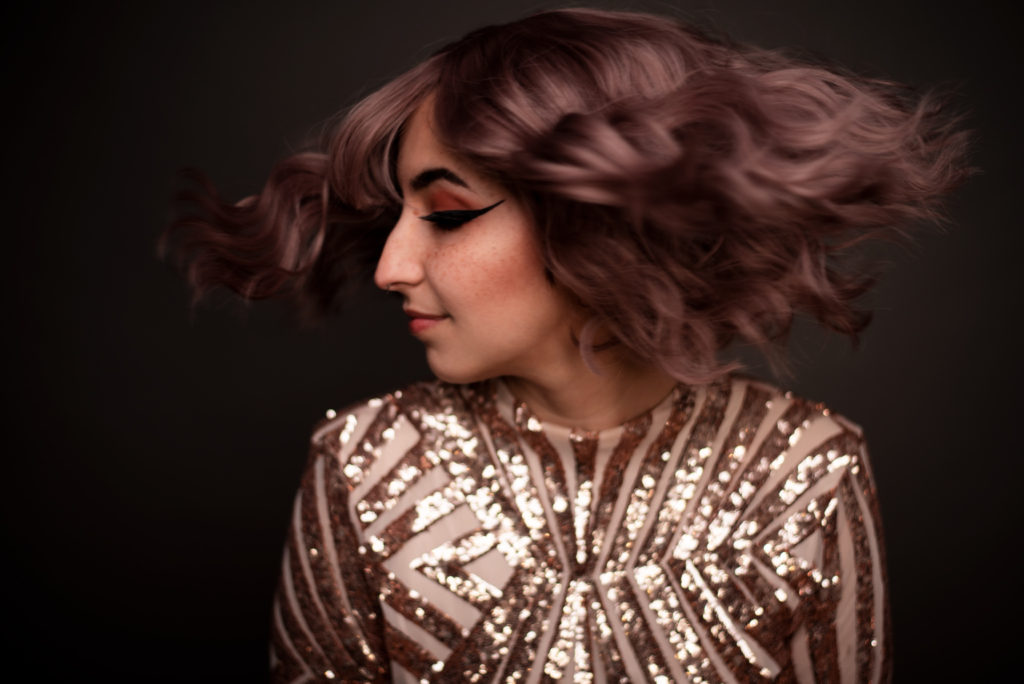 I love this black on black combo. Somehow, Brittany exudes elegance and playfulness at the same time.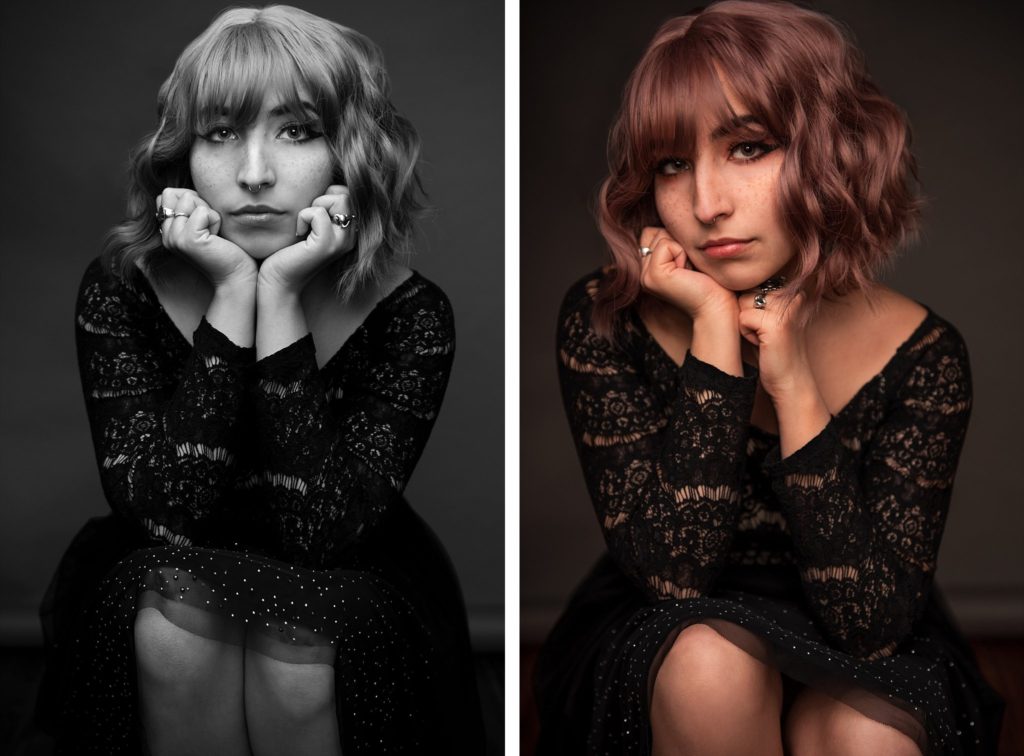 Also – surprise! – that hair was actually a wig. Brittany's hair is growing out from a buzz cut and we had to get some of that! I absolutely loved how much it brought her features into the spotlight. Keeping it simple. Contemporary portraits are not the "glamour shots" everyone is so scared of from the '80's, haha!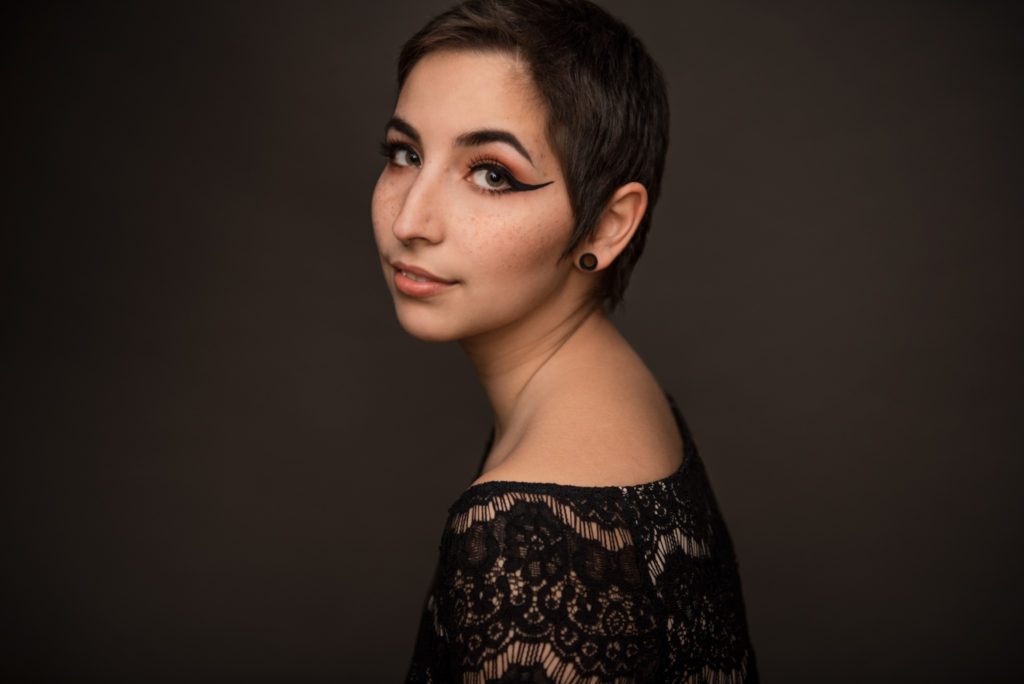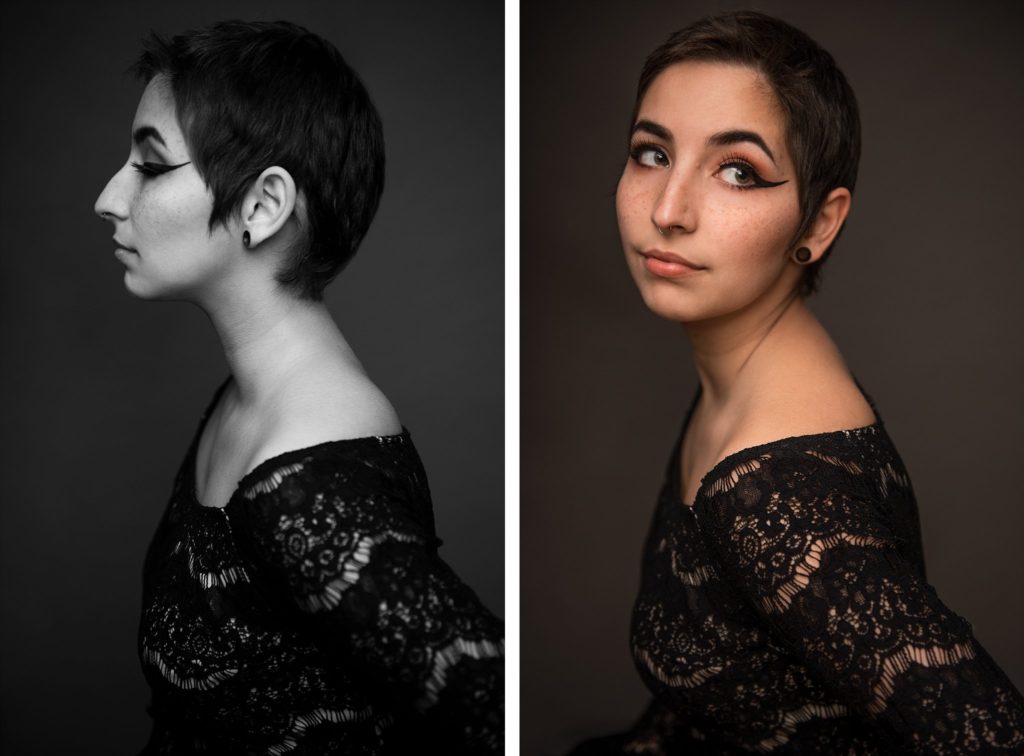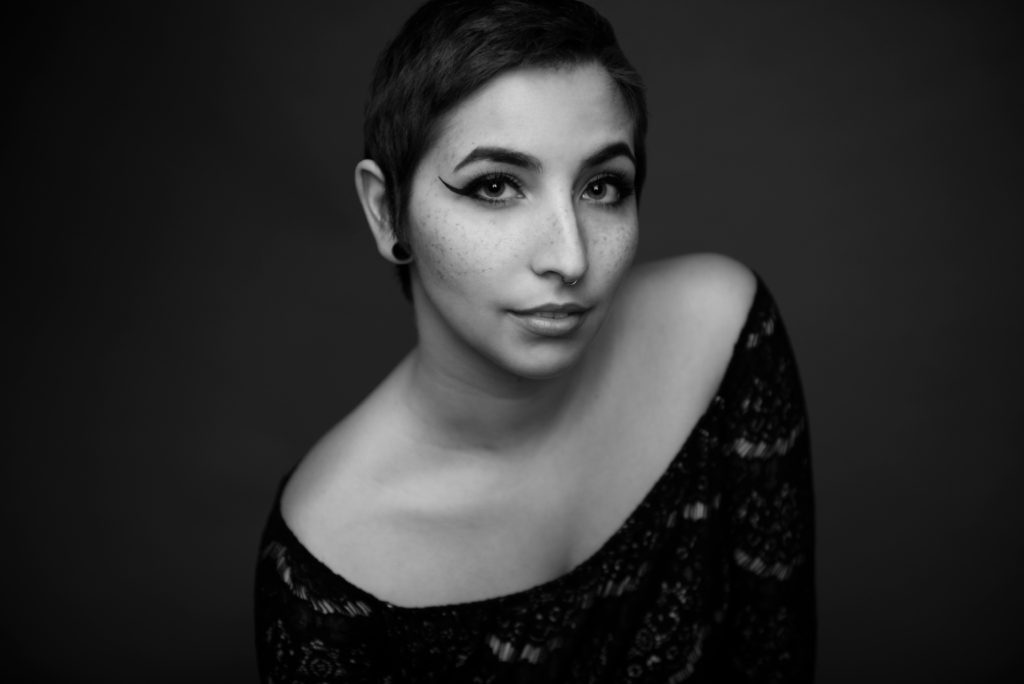 Like always, I am super thankful to Brittany for her versatility and her wonderful personality. Looking forward to seeing these in print!
If you haven't dipped your toe into the world of contemporary portraits yet, YOU SHOULD! There's no better way to feel like you're stepping onto the cover of a magazine, and it goes for all ages, all genders, all body types. I could talk to you all day about it. You should call me and let me! If you hate phone calls, you can send me a message on either Facebook or Instagram – whichever is your cup of tea. I want to hear from you!