I recently worked with Claudia, a business owner launching a natural beauty company. We met at her studio at the Beaches for some personal branding photos. Not only was I lucky to meet such a great human being, but we also had a lot of fun creating images that showed her warm, laid-back persona.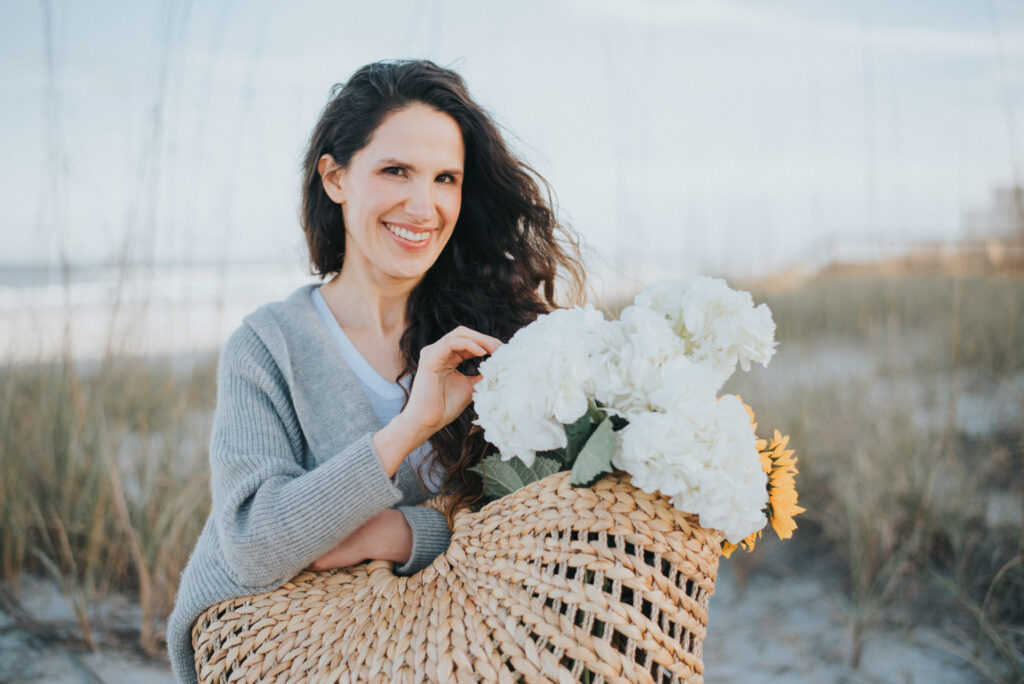 I always love hearing about small businesses, their missions, and the visions of their founders. When Claudia called me to provide images for her website and social media, I was thrilled to bits to see that she had already started working with a web designer and brand consultant. She knew her brand's colors, mood, and had tons of ideas for her shoot. As a result, creating her vision board was a breeze.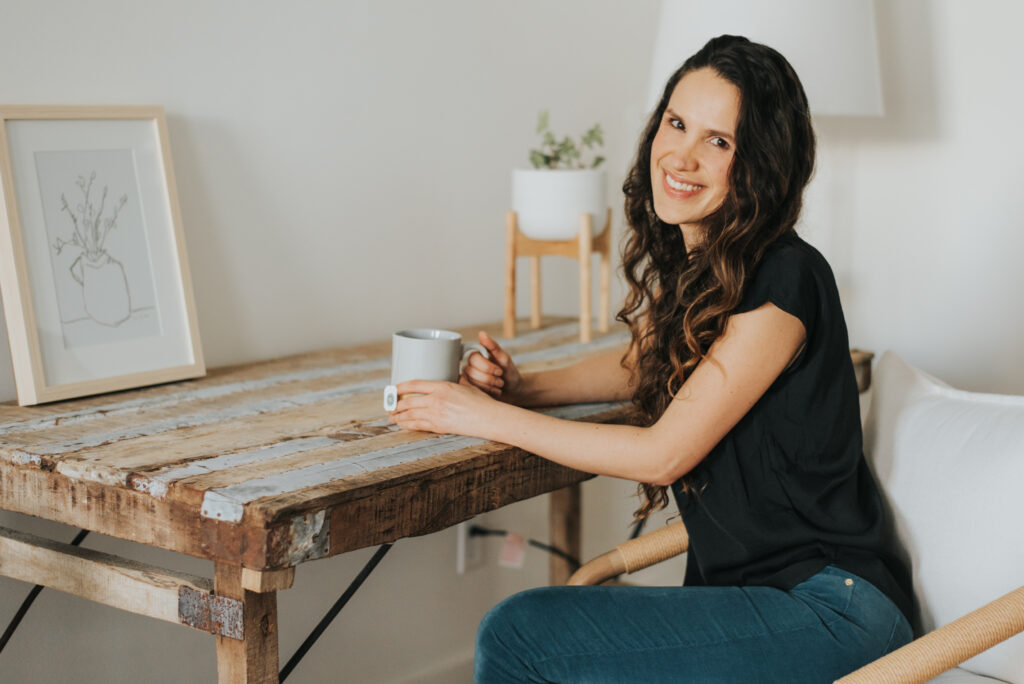 We met at Claudia's home studio, where the magic happens. It was adorable! We had to take some photos there before heading to the beach.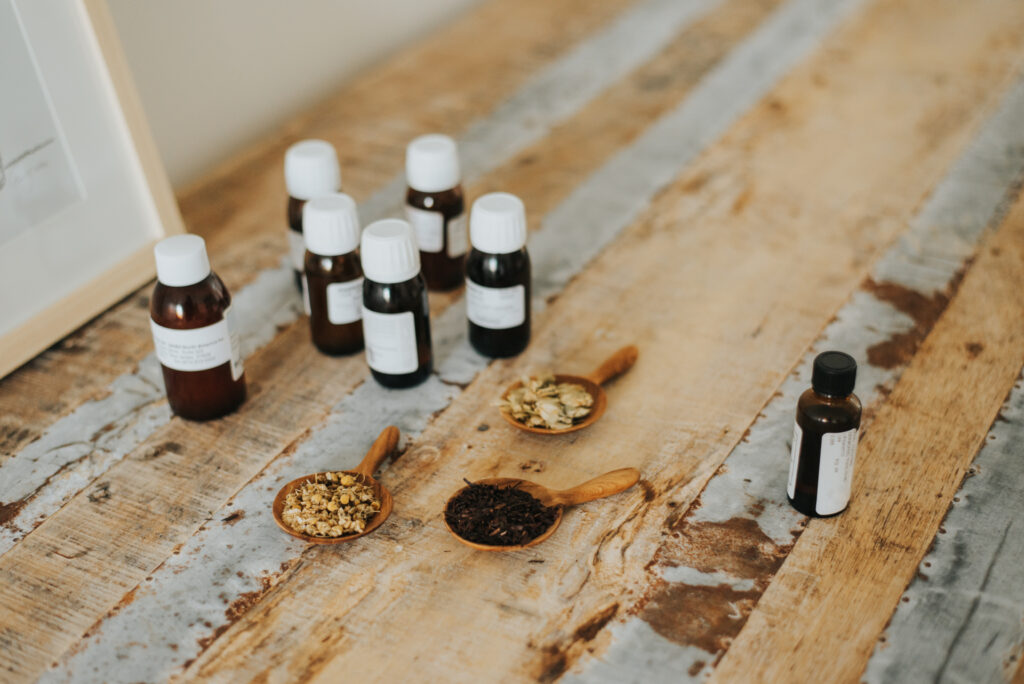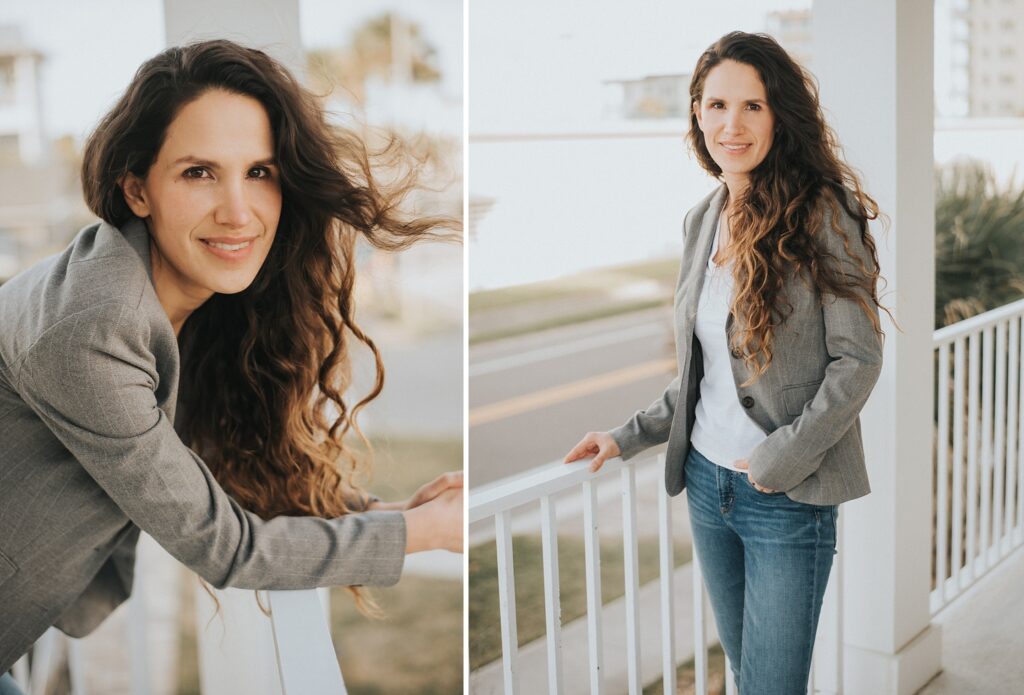 I love photographing everyone, really. People all have natural beauty. But Claudia just had such a wonderful aura! Also, she plays the ukelele, which is too cool.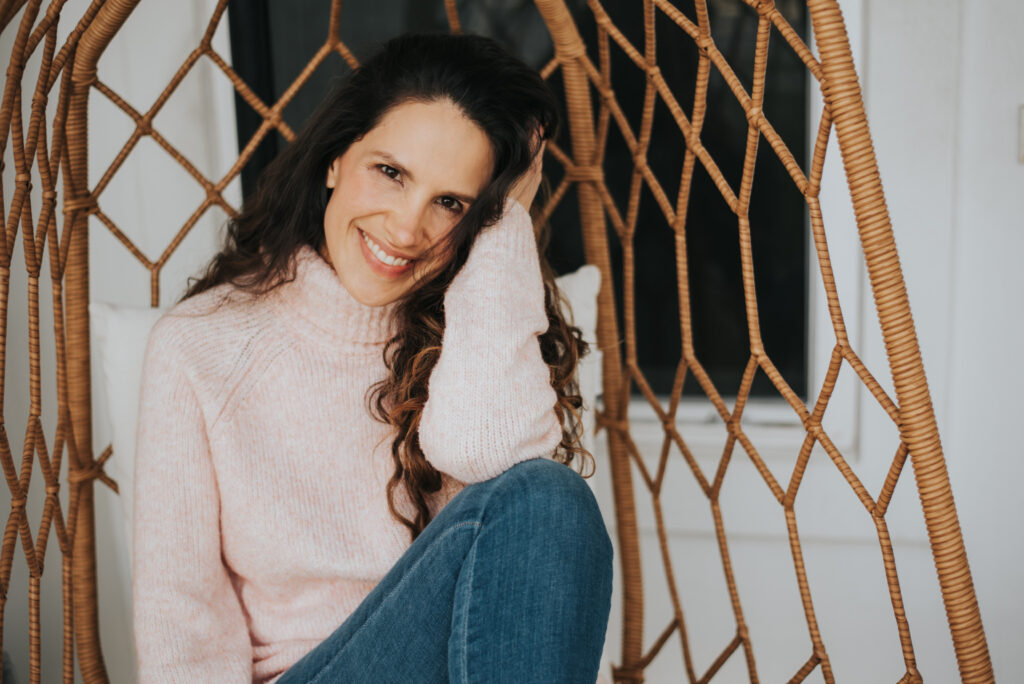 I seriously have the coolest job.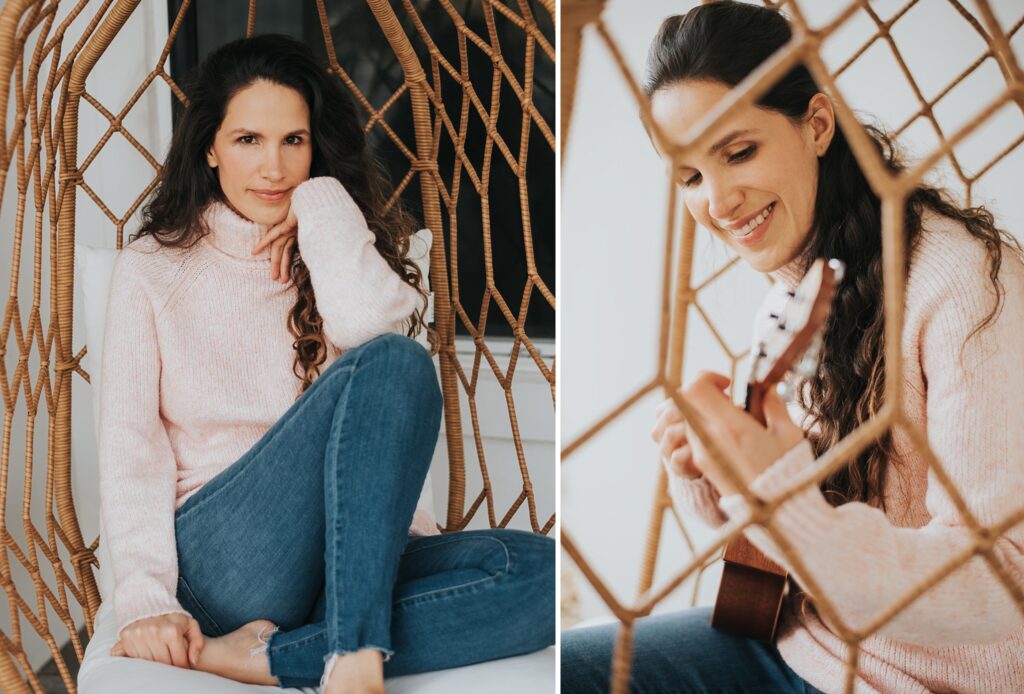 As the sun began to set and we lost light in the home studio, we headed to the beach, which is right across the street. She and her family love spending time out there. The calming vibes also play a big part in her vision for her company!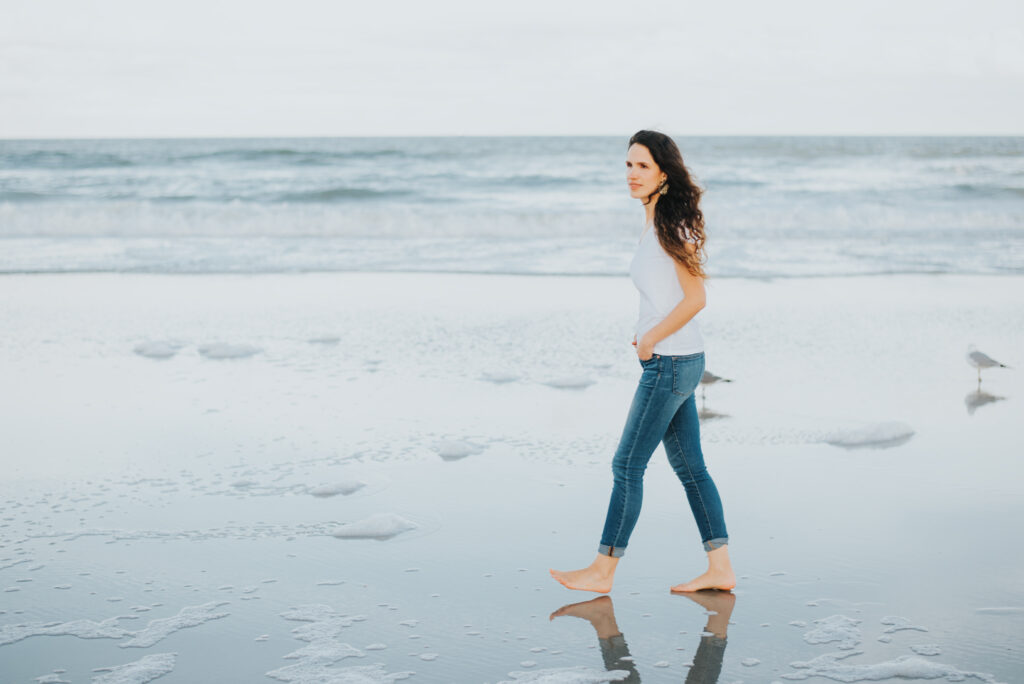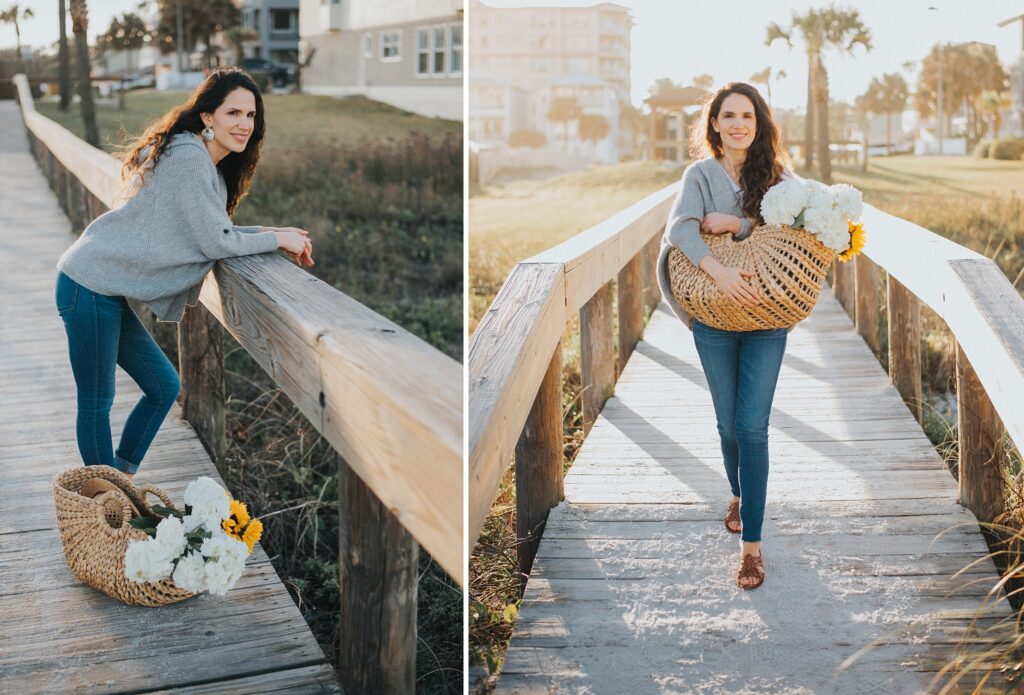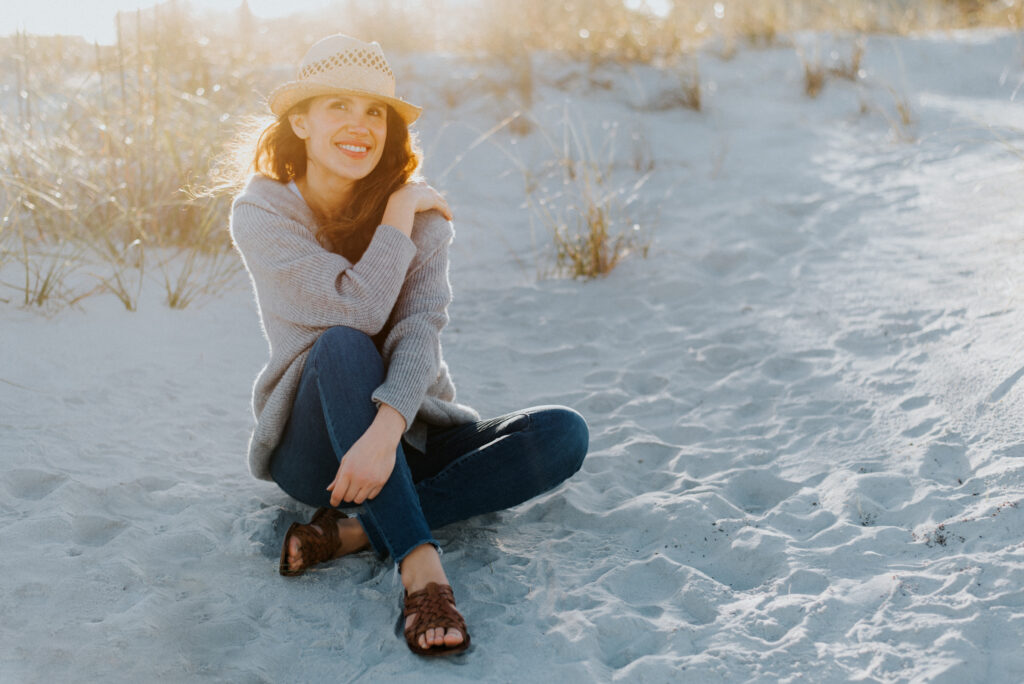 Claudia loves flowers for more than just their scent. Flower arrangements are an outlet for her – the act of methodically placing each stem artistically can be soothing, and the end result is always a thing of beauty.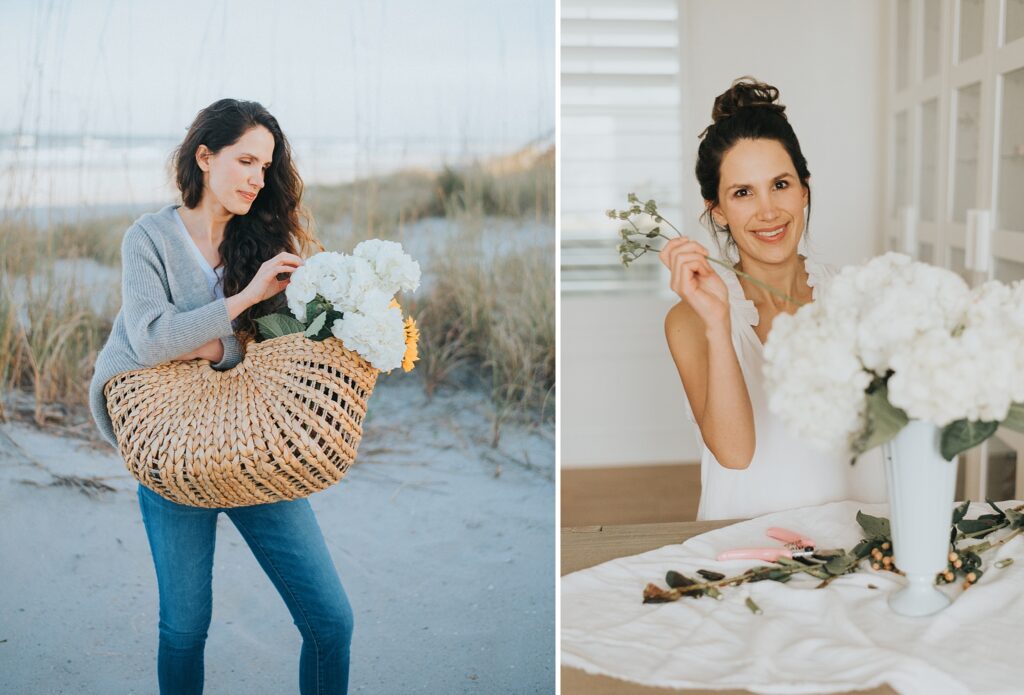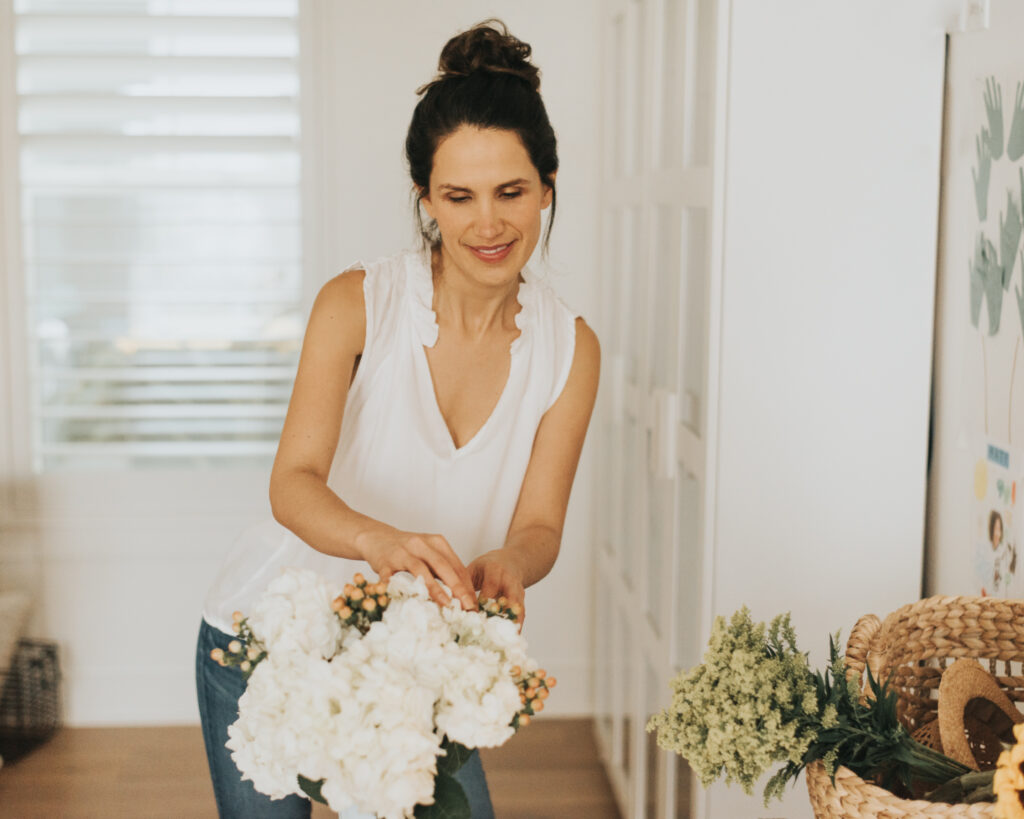 Thank you to Claudia for entrusting me with her personal branding photos! I had a blast and I'm confident you'll accomplish amazing things!
No matter how small or new you think your business or brand may be, everyone needs personal branding images. Swing over here to start the conversation.