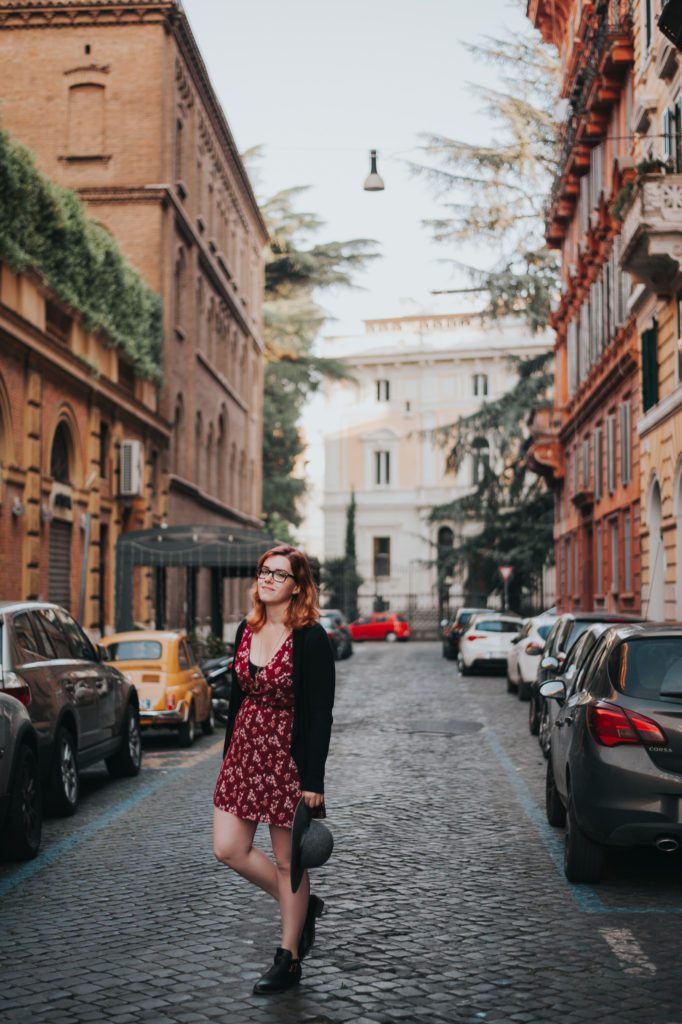 Week 15's self portrait comes on our final day in Italy, so I'll be trying to gather my thoughts and hundreds of photos for a proper post soon. I have very mixed feelings about Italy and about Rome.
I will say that I wish we'd seen more of the countryside! The cities and their history are very special, but there's something, of course, about the Italian countryside that really speaks to my soul. We really did not get out of the city at all during our trip. We promised ourselves that if we ever make it back to Italy, we will spend our time in the northern regions, reaching for rolling hills, foggy green fields and mountains dotted with cottages.
I also wish I'd have had about 5 dozen more crema croissants, but we can't always get what we want.
Here are a couple of outtakes from this morning. I left my tripod head at the flat, so Soner was my camera stand while I used the remote. Fun times!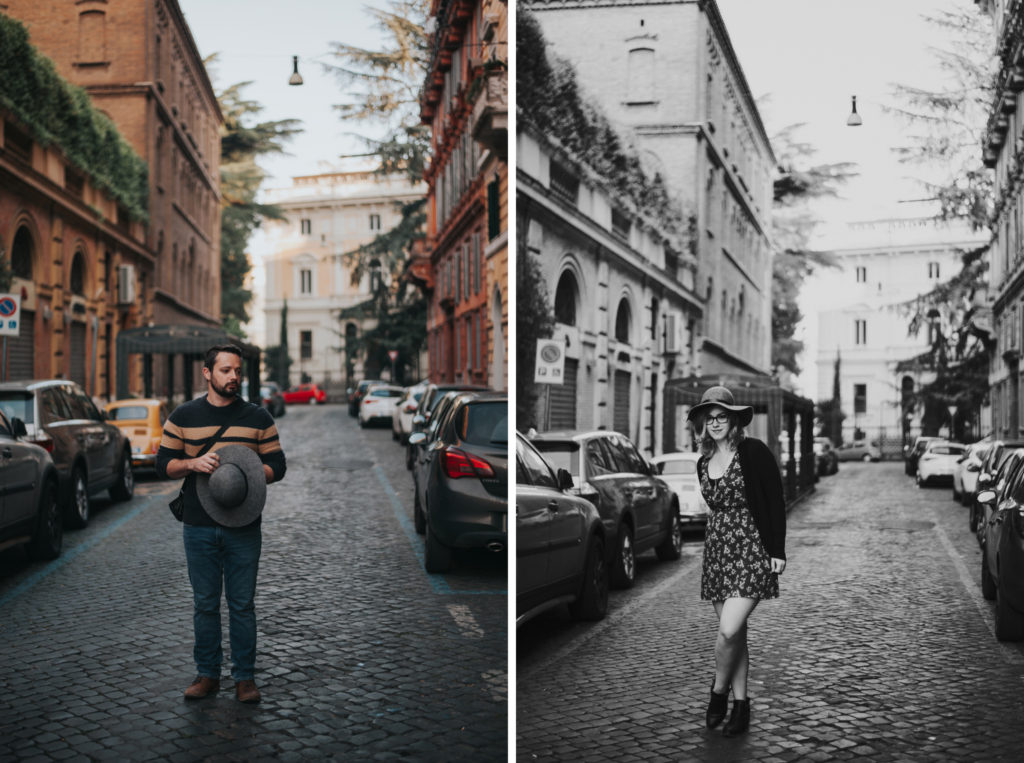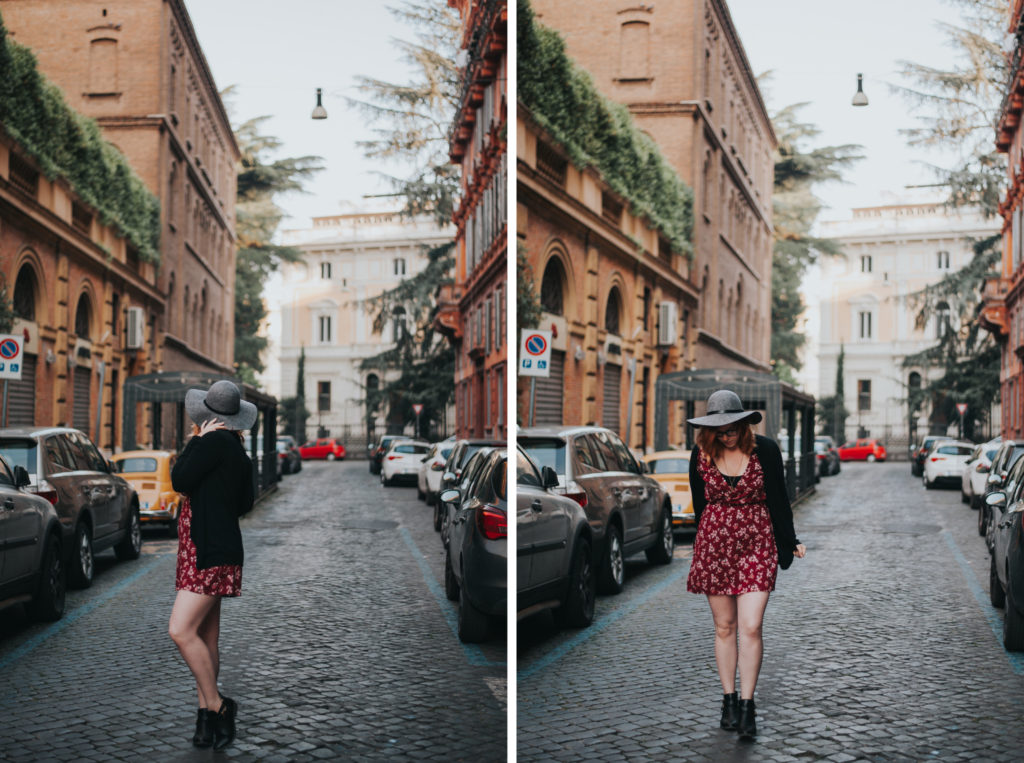 Until next week – ciao!