I was so thrilled when Meagan and Andrew asked me to take their maternity photos. Here are a few little highlights from their session!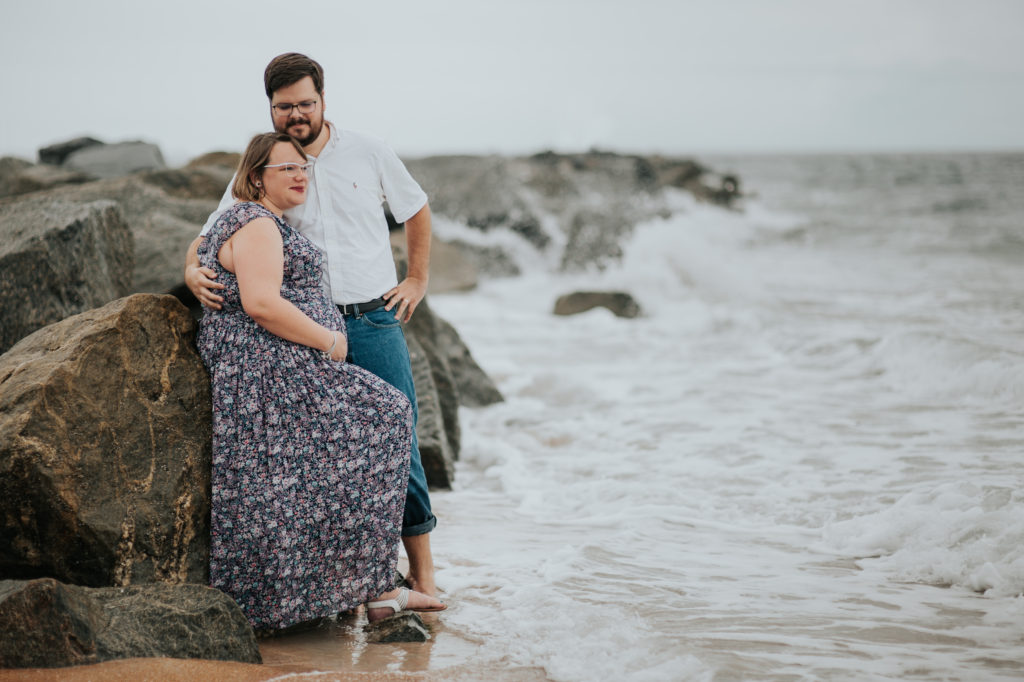 Meagan and Andrew live in my little Historic Springfield neighborhood, so I'm a little biased, but they're a great couple to be around. Not only can Meagan cook like a sous chef, she and Andrew are warm, kind, and just the right level of quirkiness and geekiness to make them super fun. Add in a skill for homebrewing and you have my kind of people.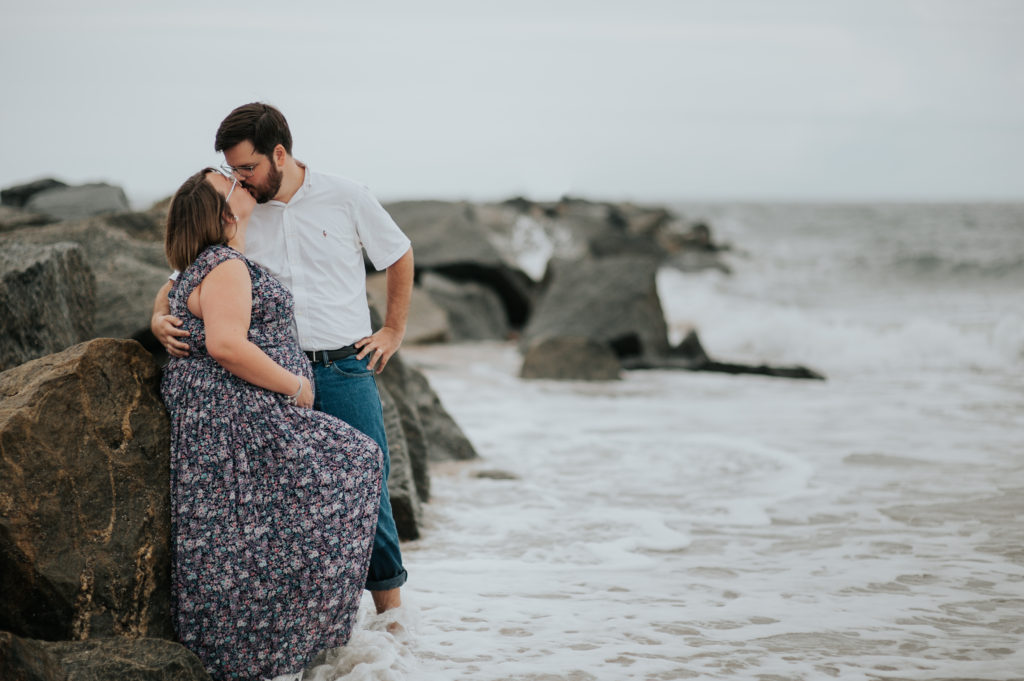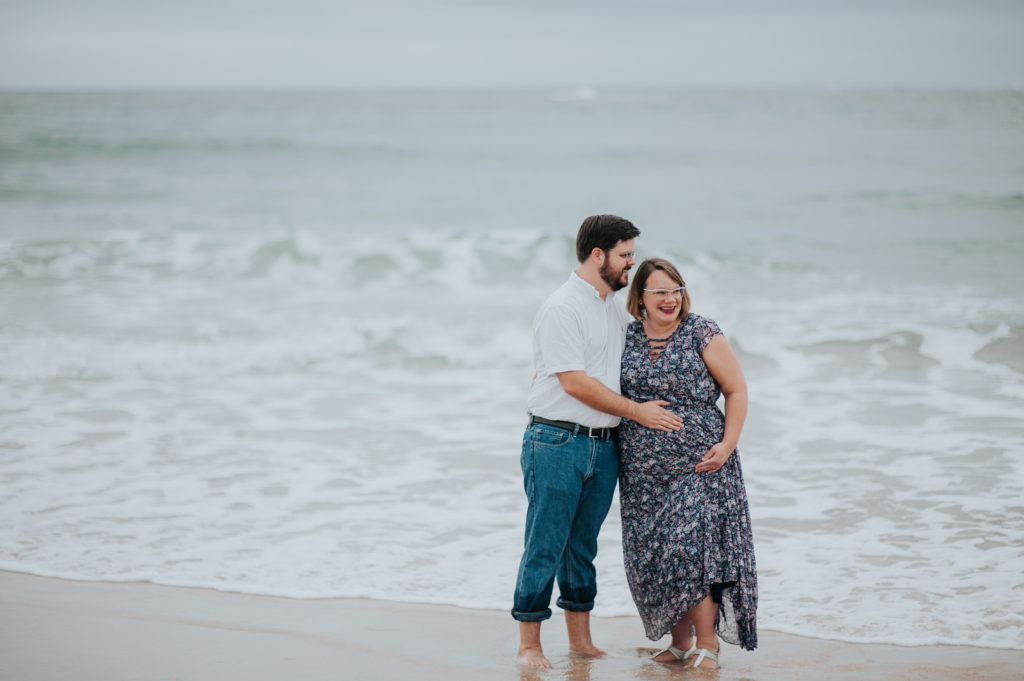 We met up in Jacksonville and drove down to Vilano beach, near St. Augustine, crossing our fingers that the moody weather would hold without becoming a wreck! As anyone living in Florida knows, that's a gamble from about April onward.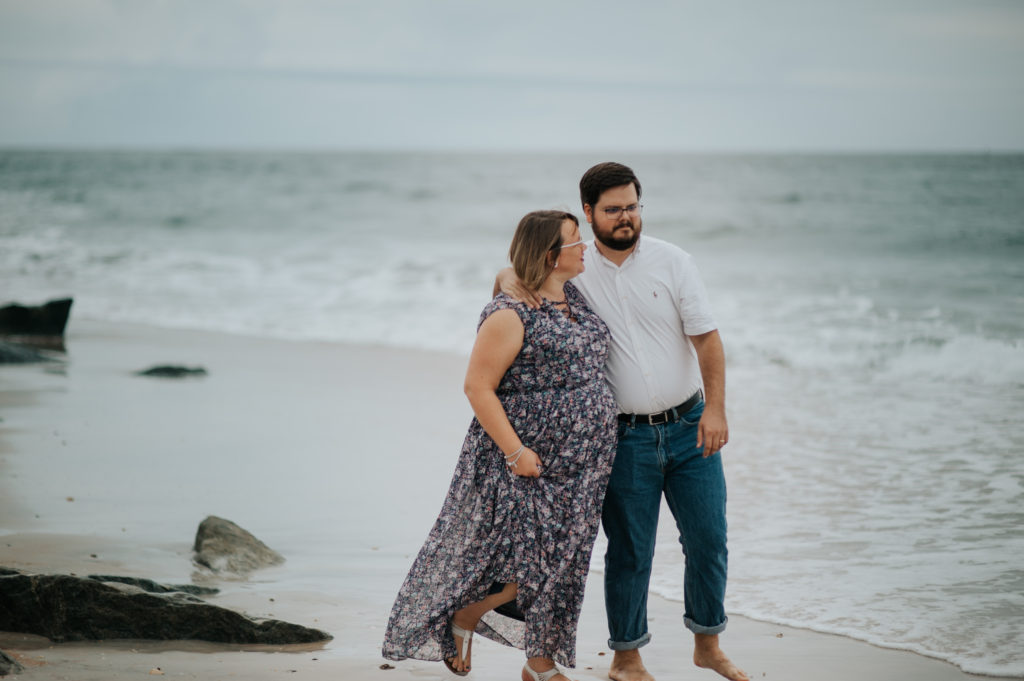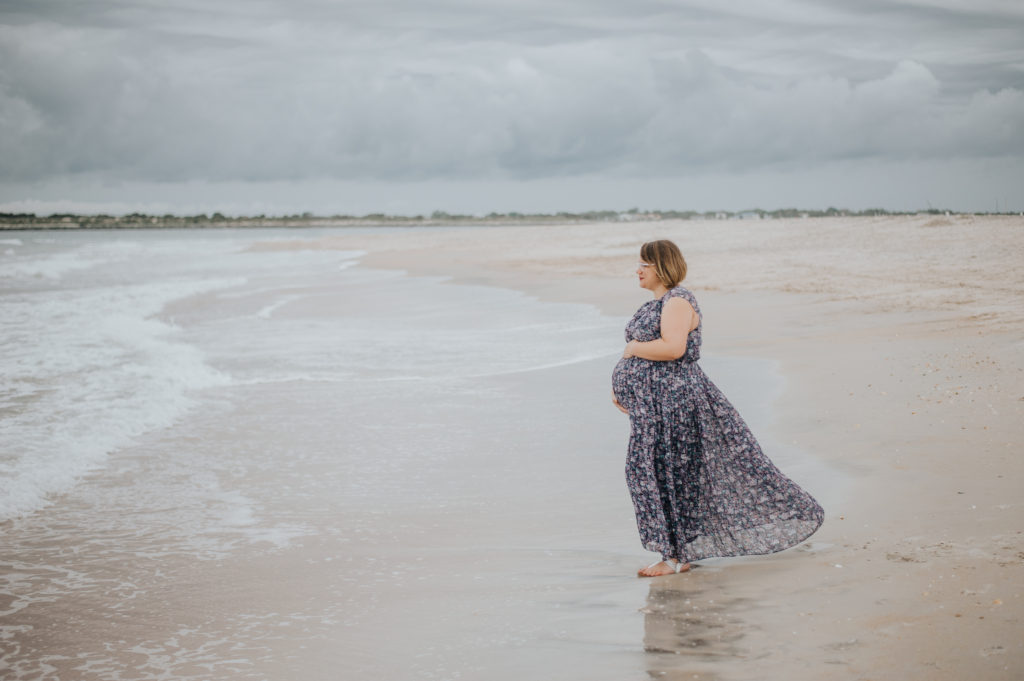 We really had a good time and didn't even get rained on. I do love maternity photos – it's a shame more people don't do them! Couple that with the gorgeous stormy clouds and we were in love with how things turned out.
After wrapping up the shoot, Meagan showed off one of her favorite local places – Aunt Kate's – for a delicious dinner. We'd definitely earned it; our appetites were ravenous.
I am so excited for the Wolsons and their new baby – I wish you the very best of everything as your little family grows together!