Hope Golds is an actress and model – splitting her time between Jacksonville and LA. I absolutely loved shooting these photos to update her portfolio with some gorgeous studio work. Check out the gallery!
When it comes to portrait work, there is honestly nothing quite like a simple shoot with me, a backdrop, a light, and one lovely subject. Everything else just falls away. I wouldn't call myself a minimalist, but there is something that beckons to me when it comes to these stripped-down, soft portraits.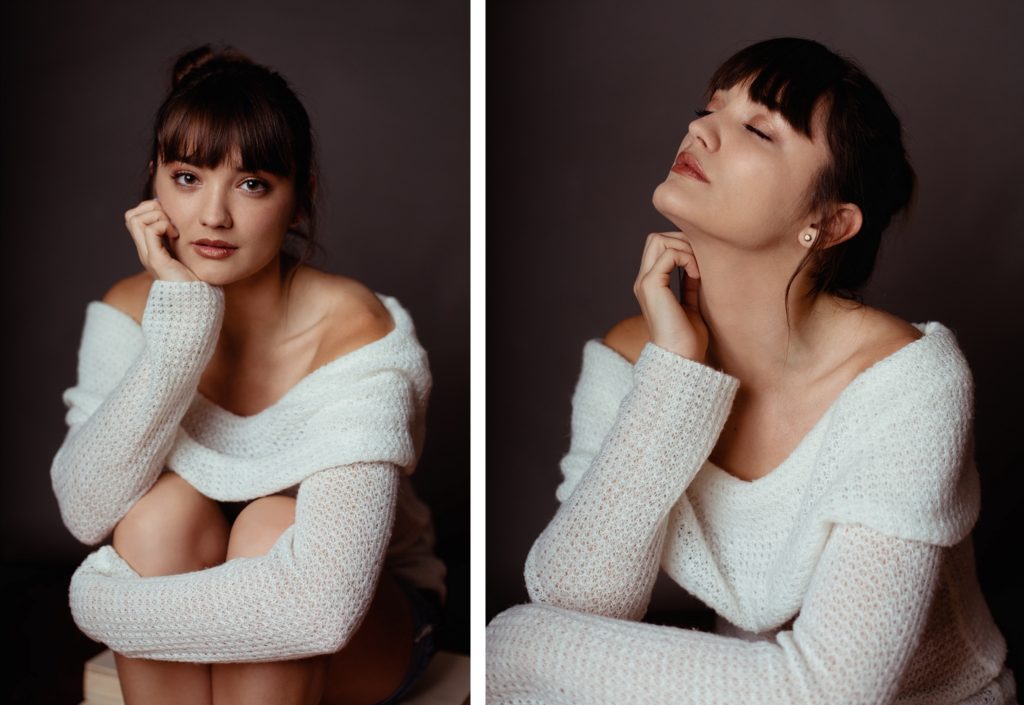 Although the intent of these photos is to be used in a modeling portfolio, I can't help but feel like I'd love photos of myself like this! How classic, right? I've never been a "prop" person. I know I'm not alone. Props can be cute, but they really take away from the essence of a portrait – ya know, you.
And oh – by the way – can we talk about how EXCITED I was to get to photograph this dress?! Hope isn't the first one to put it on, but this was the first chance I've had to really light it in a fun way and take my time being playful with it. If you own a dress with sequins, it better make its way into my studio. Oh yes.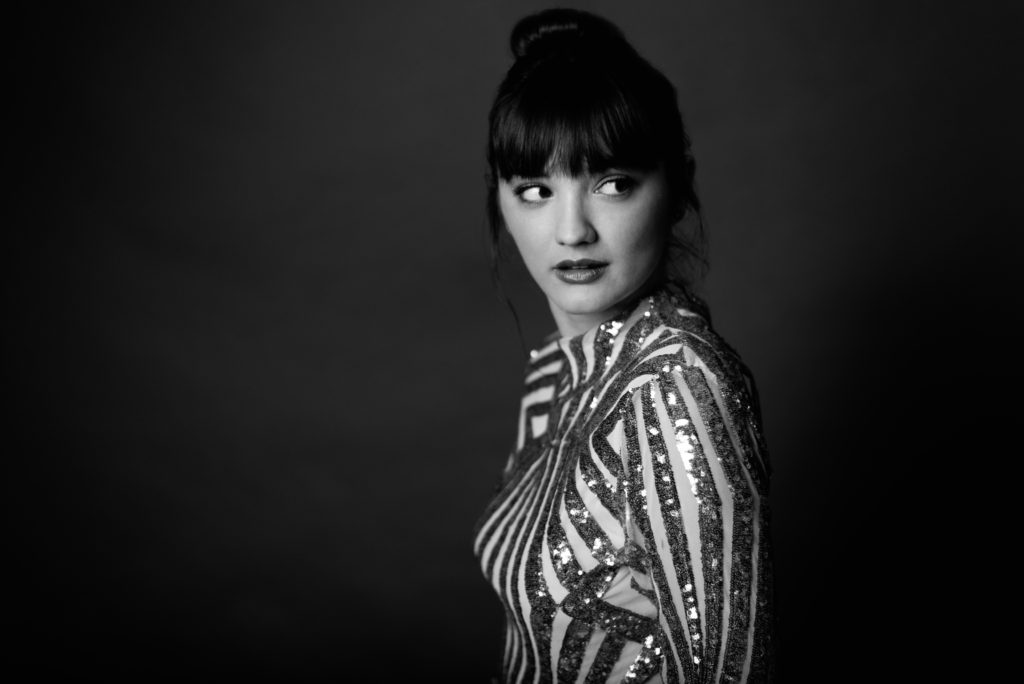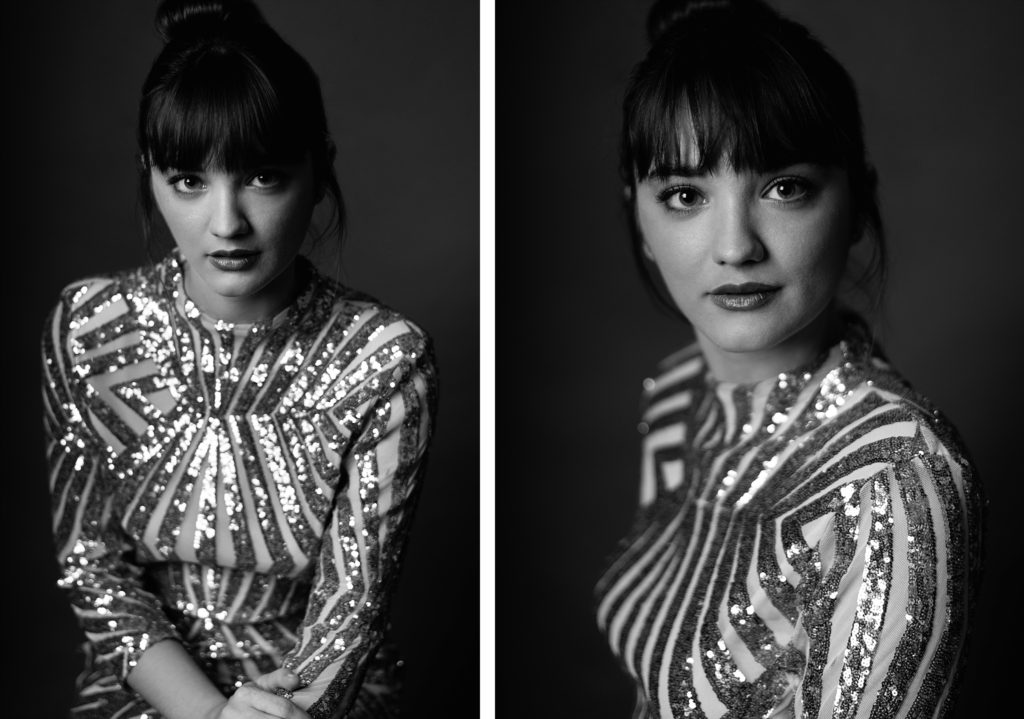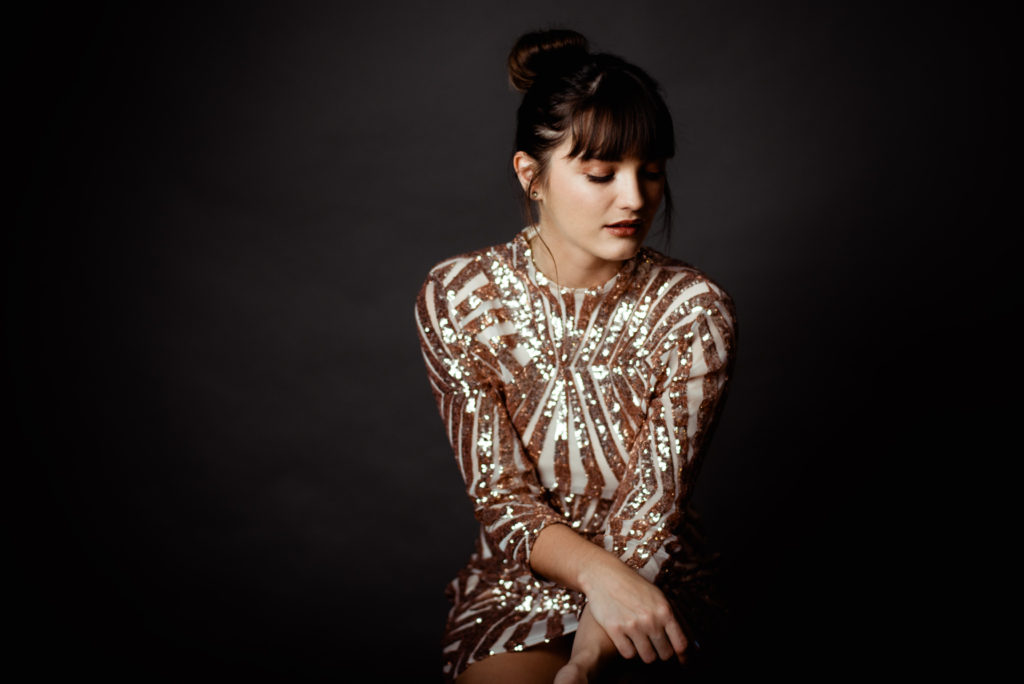 I was dead set on photographing this piece in monochrome, but you know my love of color. I had to sneak one in. Glad I did, too, because the gorgeous rose gold is everything.
We wound up keeping with the rose theme (and the sequin theme – embrace it). The next piece was one that Hope brought in. I honestly do not remember if it was a bodysuit, kimono, magic cape – it was so pretty, though. I love when people bring a pile of stuff from their closet and we get to play dress up. Made even better by Hope's willingness to try anything, including my weird brown backdrop – these ended up being some of my favorites.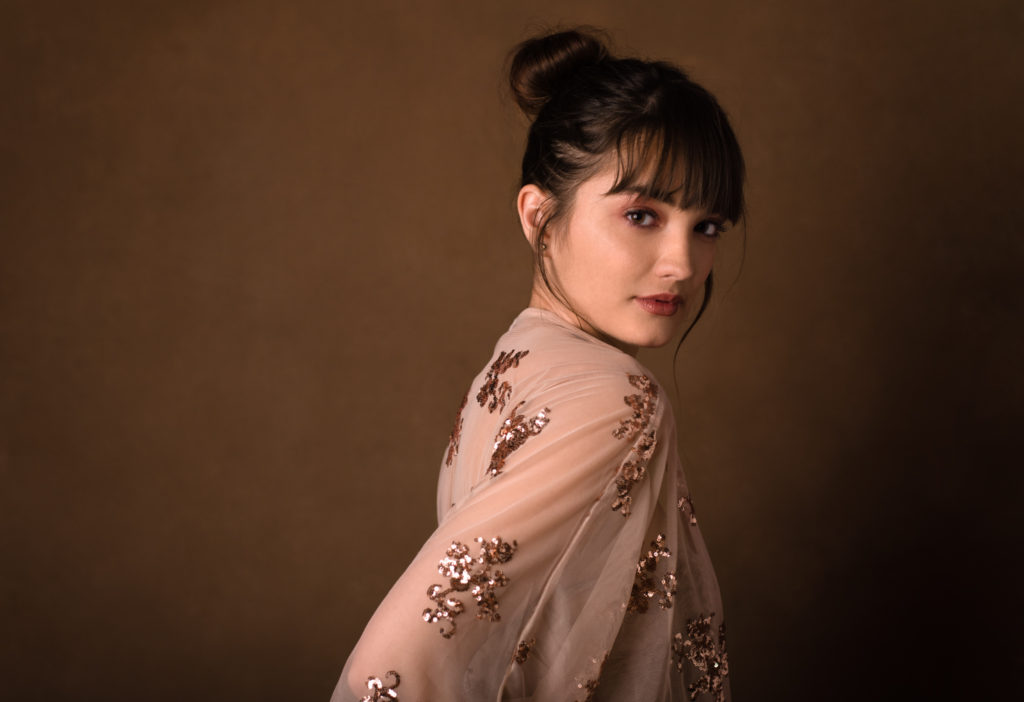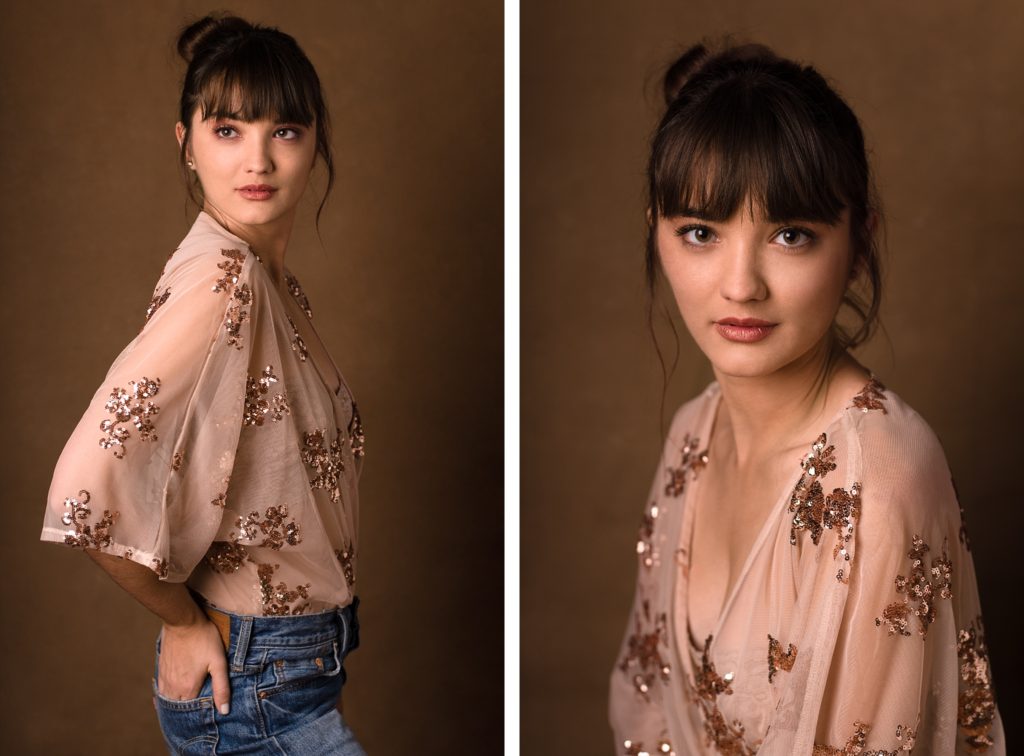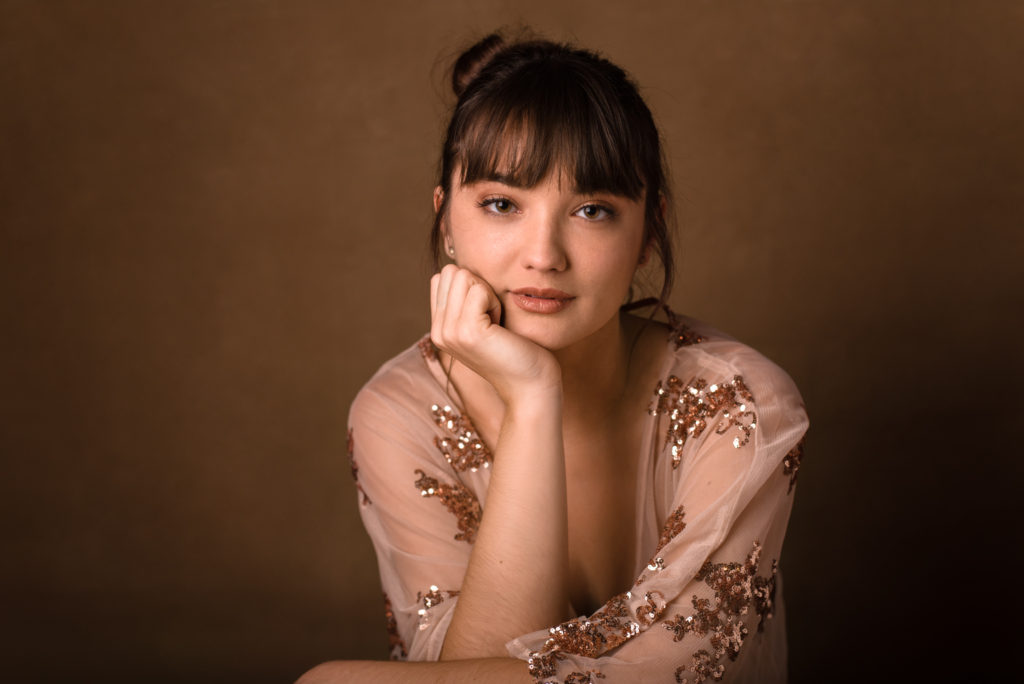 I have some more shoots like this on the books. I think if I could do these 24/7, I wouldn't complain! Just a hint, take it or leave it.
As for me, and as for Hope, here's hoping we work together a ton in the future, because it's always absolutely wonderful.