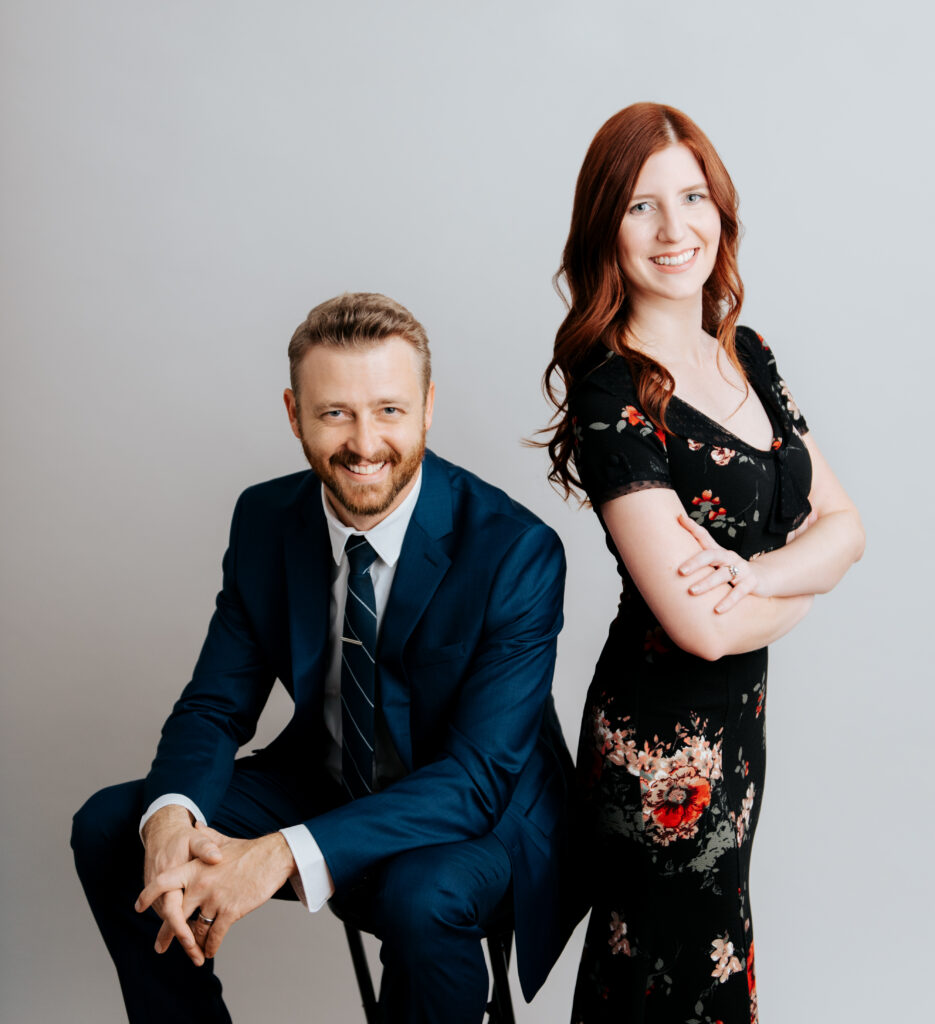 David and Heather were bringing their skills together to launch a real estate company and I was over the moon to help them with their real estate branding! We spent an afternoon shooting in Jacksonville's urban core. Check it out.
I've known David and Heather for a couple of years, through Springfield events and gatherings, even though Murray Hill is their home base. They've always struck me as savvy and stylish, so when Heather told me she wanted me to do the personal branding shoot for their business launch, I figured it made me cool by association. (It worked, right? Right?)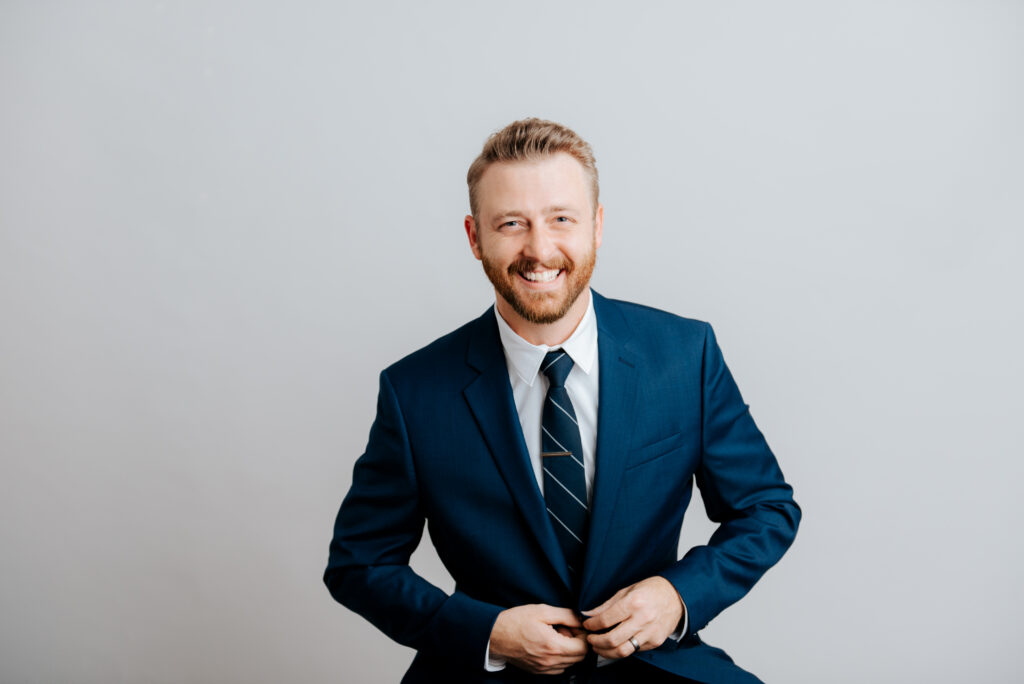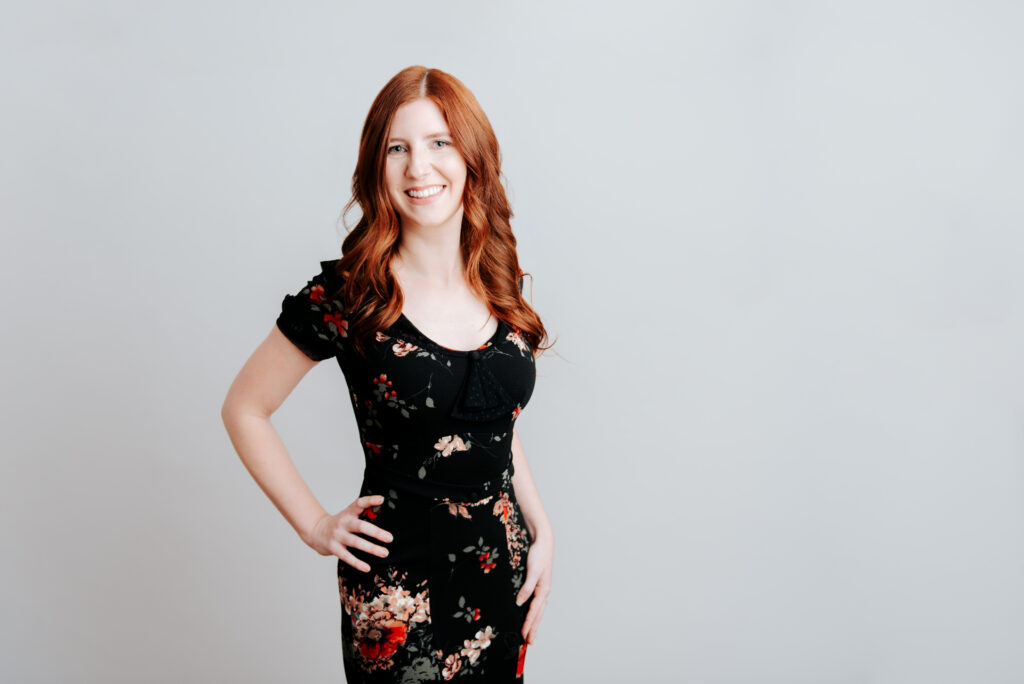 We started things off at my Springfield studio. Lisa, my go-to HMUA, was unavailable – so I got to use the excellent services of Melody Skenes of Smoke and Shear! I'd call it a win for sure, and Heather agreed.
I'm still working on how I want the various rooms in my studio space to look. My main focus is on creating a space in which people can have happiness and enjoyment – especially me, since I'm there a lot. The other goal is to be mindful of shooting in all spaces of the studio, whether it's real estate branding or something else.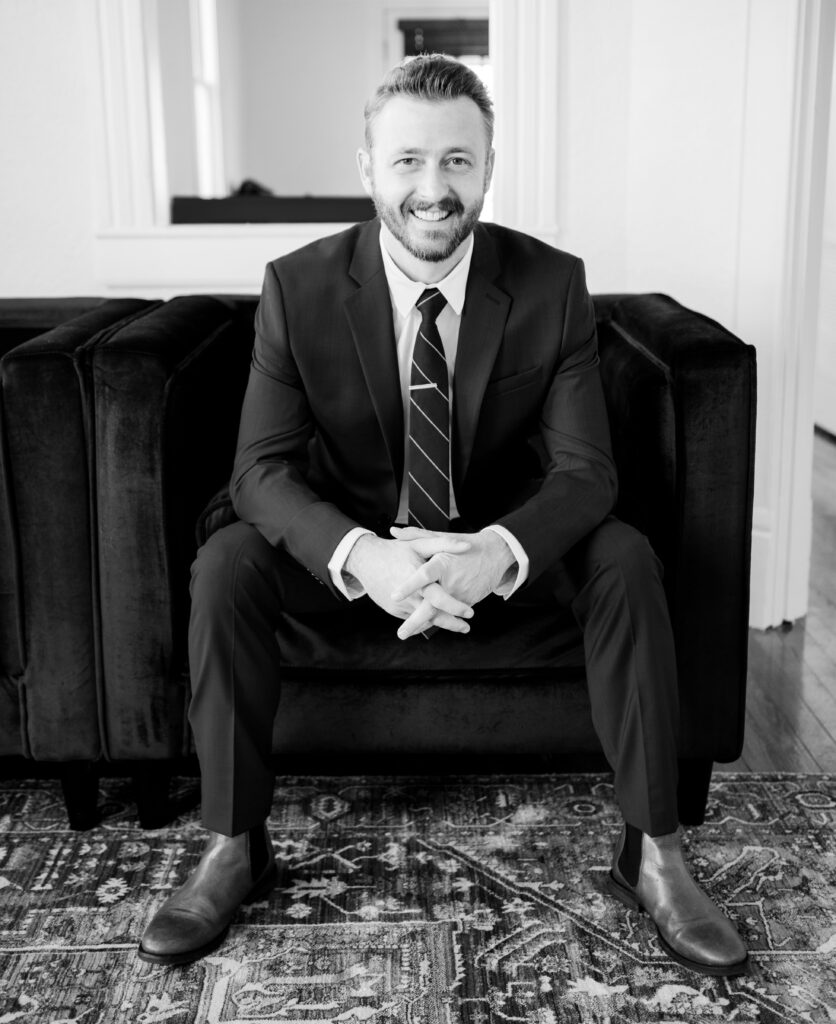 That's easier said than done! For one thing, I'm still getting used to the way window light comes in during all parts of the day, and it can definitely throw a wrench into my plans. #photographynerdstuff, I know. Heather had to help me with some unexpected harsh sun: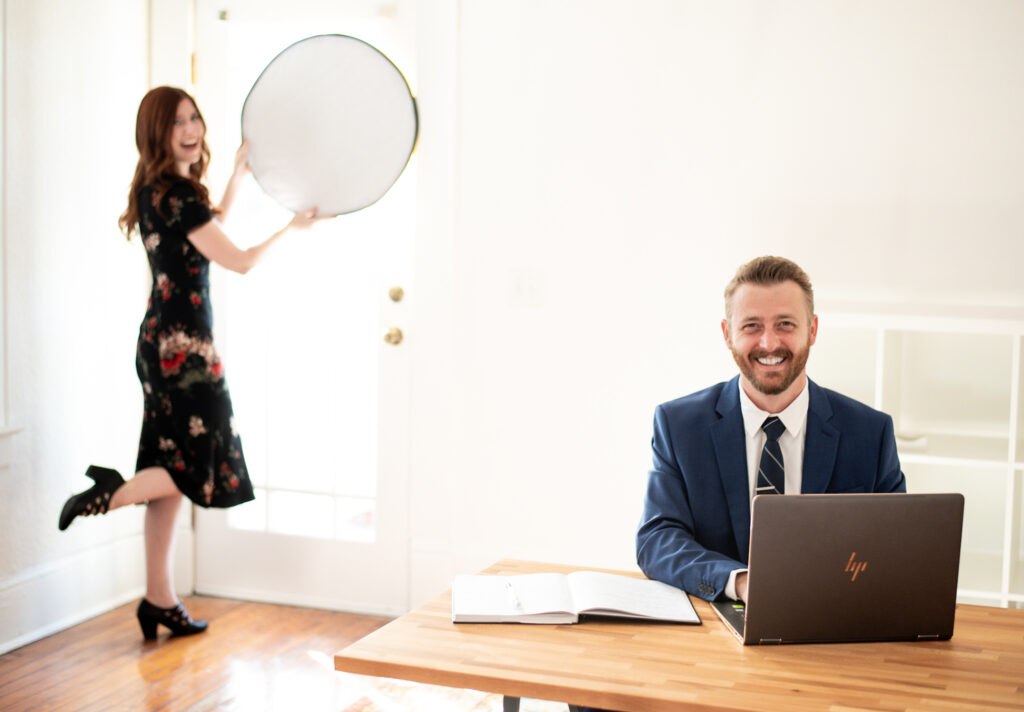 I'm glad to say that teamwork made the dream work here.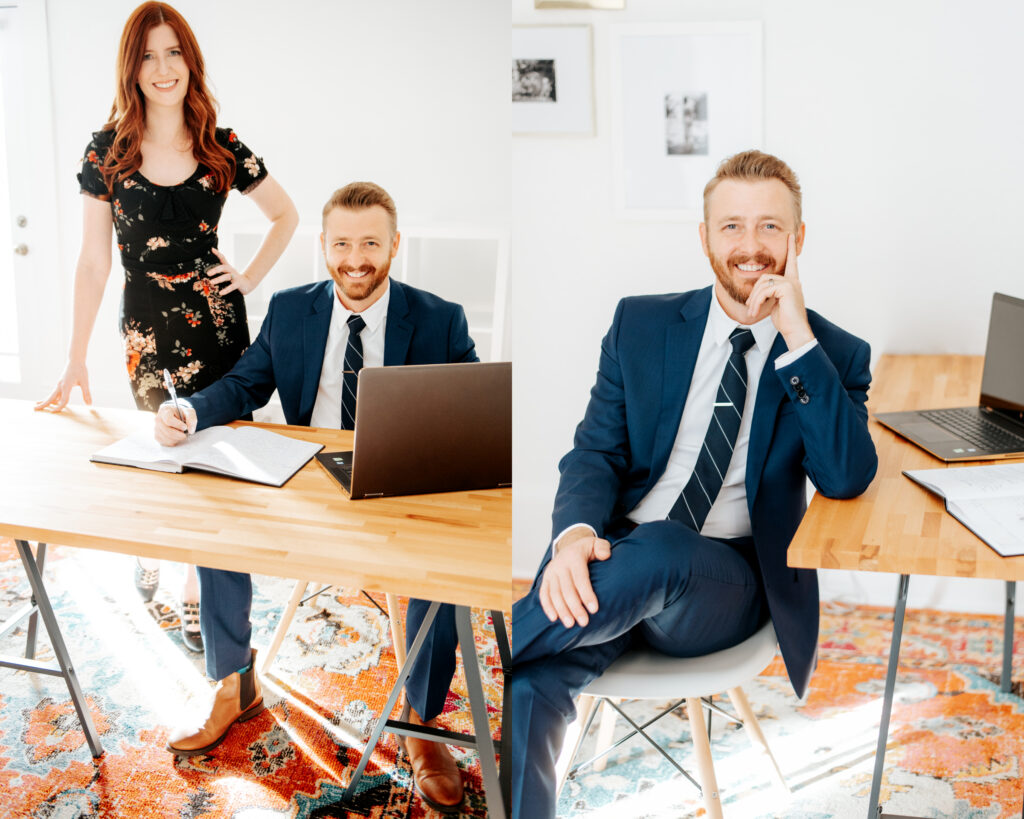 Since the Benfield Group will be serving the urban core as their specialty, we didn't want to stay cooped up in my studio the entire time. We jaunted over to Avondale and had a little "photowalk," as I usually call them.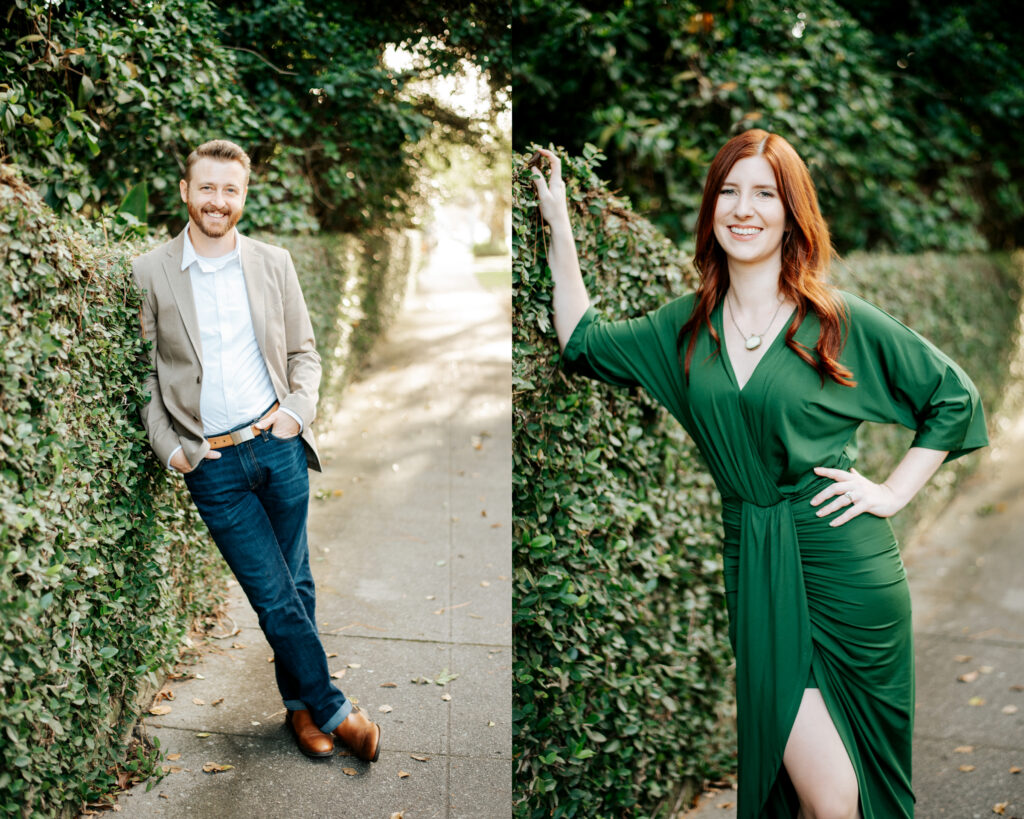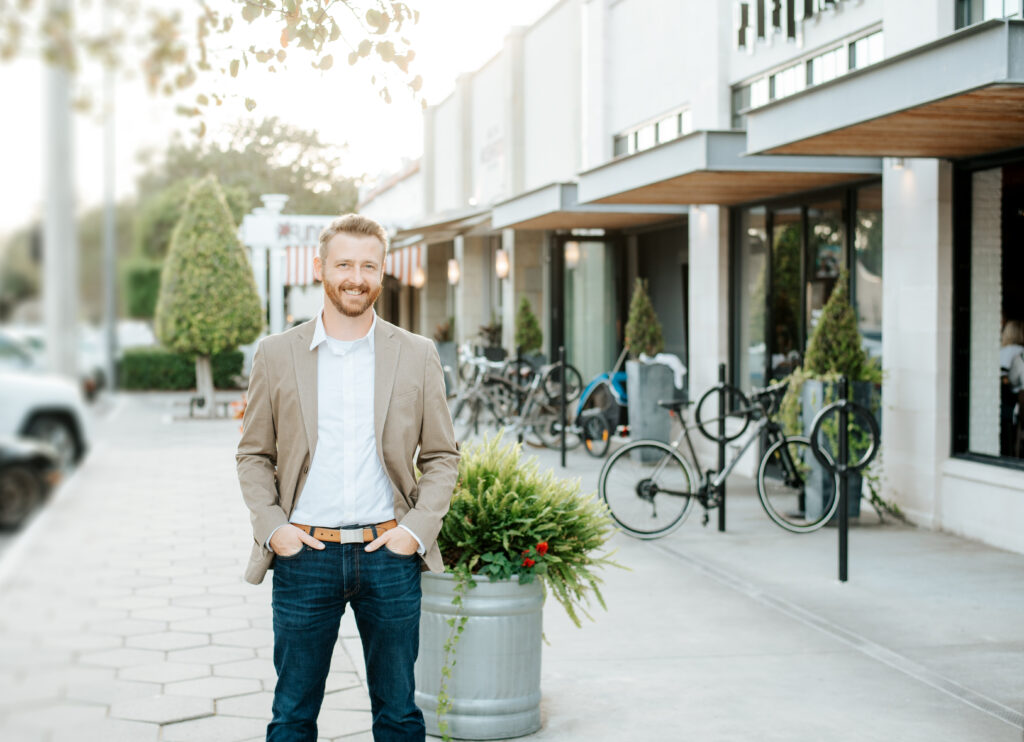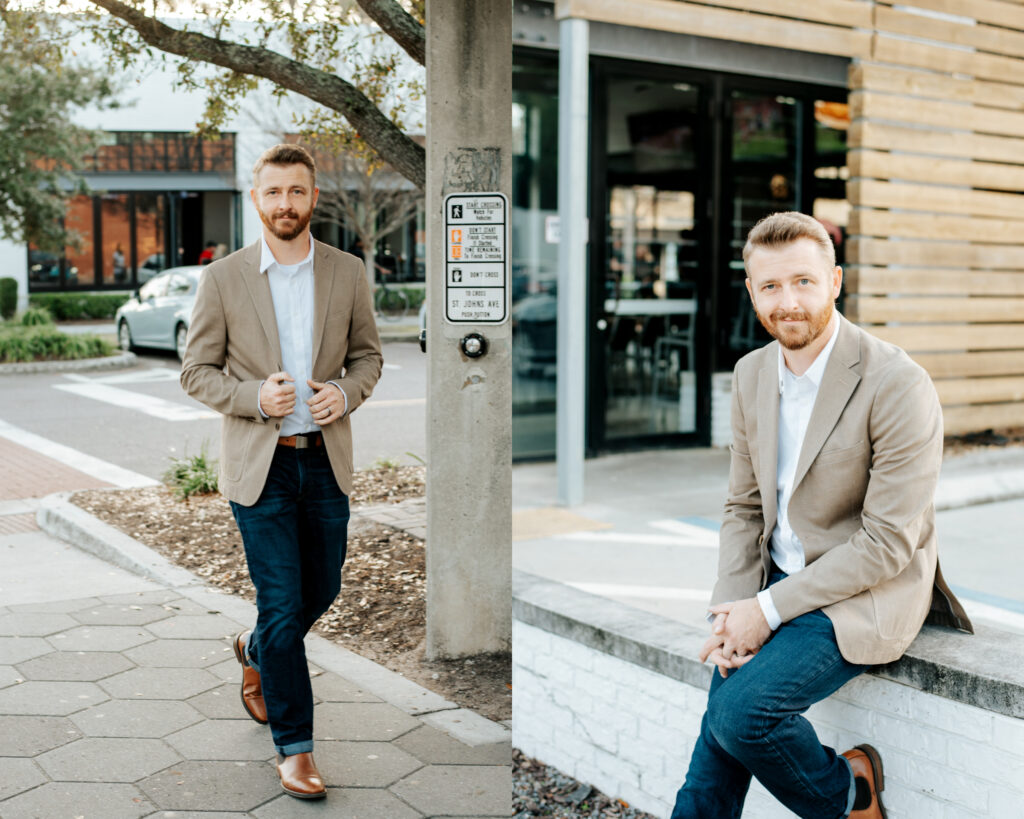 Thanks so much to David and Heather for trusting me to represent their business well. I'm excited to see them begin to grow and help people in the urban core and all around Jacksonville.