The Taylors have been through a so much this year: a devastating miscarriage followed by another pregnancy. This family is ready for their rainbow baby.
This post does contain triggers for pregnancy and infant loss, so if you are in a bad place right now, you may want to avoid reading further.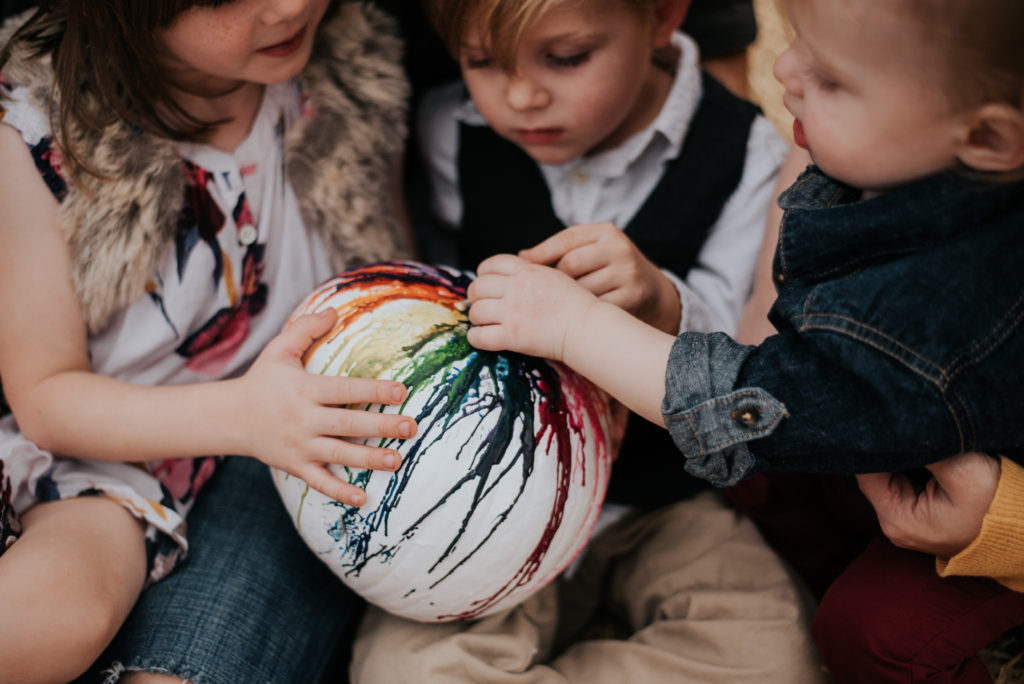 The Taylor family is a family I have been photographing for a while. I love to see their three little pumpkins, as they call them, and watch them grow. Emily is also so talented at styling her family for photos that I wish everyone would hire her!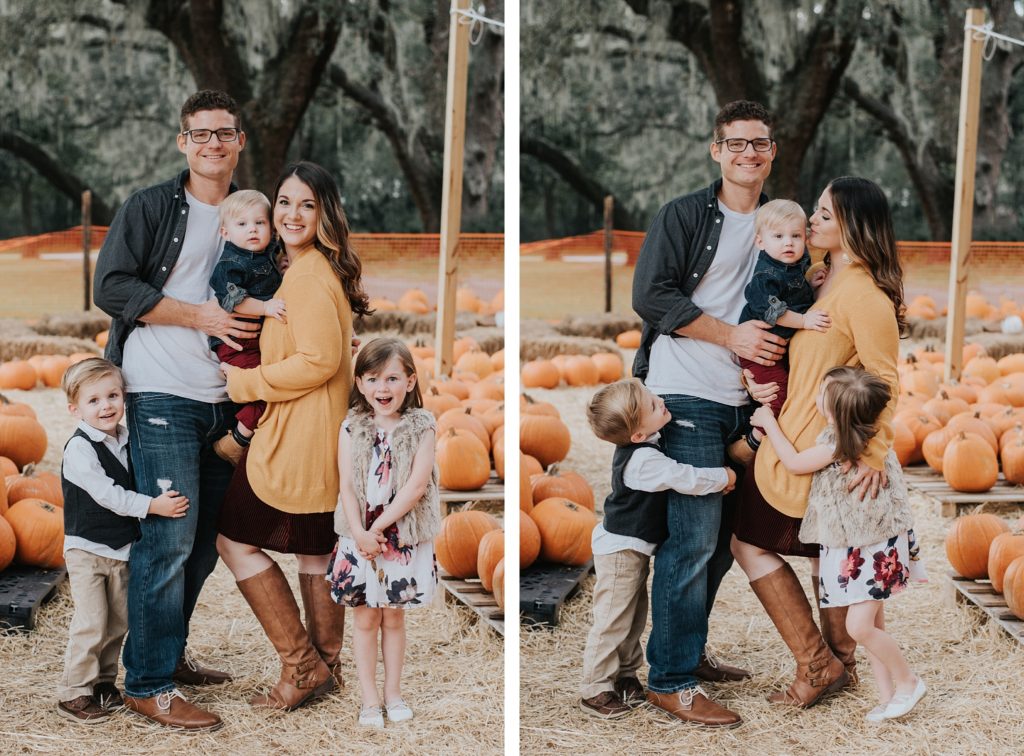 Emily and Josh, normally so upbeat, positive, and steadfast in their faith, were shaken by their experiences this year. Here is Emily's struggle in her own words:
"At the end of July we found out we were expecting. It was a crazy whirlwind of emotions. Our fourth was on it's way! We always wanted four and couldn't imagine this one not being a part of our growing family. How would we announce it? Should we get pictures taken? How long should we wait since pregnancy symptoms were already upon us? A flood of questions took over and we decided we should wait till the first sonogram. Unfortunately that day would never come…."

Emily's conflict over how to handle her news is one shared by many women. Often, pregnancies are not announced until the "safe zone" of 12 weeks after which time the pregnancy is more likely to carry through to term. This can be an extra burden when there's a loss, since there's no one to share the weight of a family's grief.
She writes, "August 24th I was so uncomfortable with weird pains and spotting. I told my husband about it and said "I really hope it's just implantation bleeding".  I had it with the first three so it wasn't out of the norm. The pains I was feeling were though. I told him something was wrong and we got the disheartening news that if we were miscarrying we were too early along to do anything about it. That night the spotting turned to blood, but I wouldn't know till I'd awoke. Before long I was doubled over in pain. It was over. WHY?? We hadn't announced it yet?! HOW CAN IT BE OVER?? I kept telling myself to be calm. Maybe I'm over thinking it and It was just a really bad implantation. We'd wait to do or say anything until we got to our first appointment.
The weeks were agonizing. Torture. The pregnancy symptoms were gone so why was I still hoping I was wrong when I KNOW what happened? Depression crept in. All the things I'd ever gone through in the past that I had made peace with… all those emotions and hurt flooded back as if it'd just happen.
I messaged my friend who's a photographer to let her know what was going on and asked if she had time to help me with some pictures. I didn't have a single thing to remember this little one with and I couldn't think of anyone better to help me capture and create something beautiful to remember our baby by."
She created this pretty little pumpkin to celebrate their rainbow baby.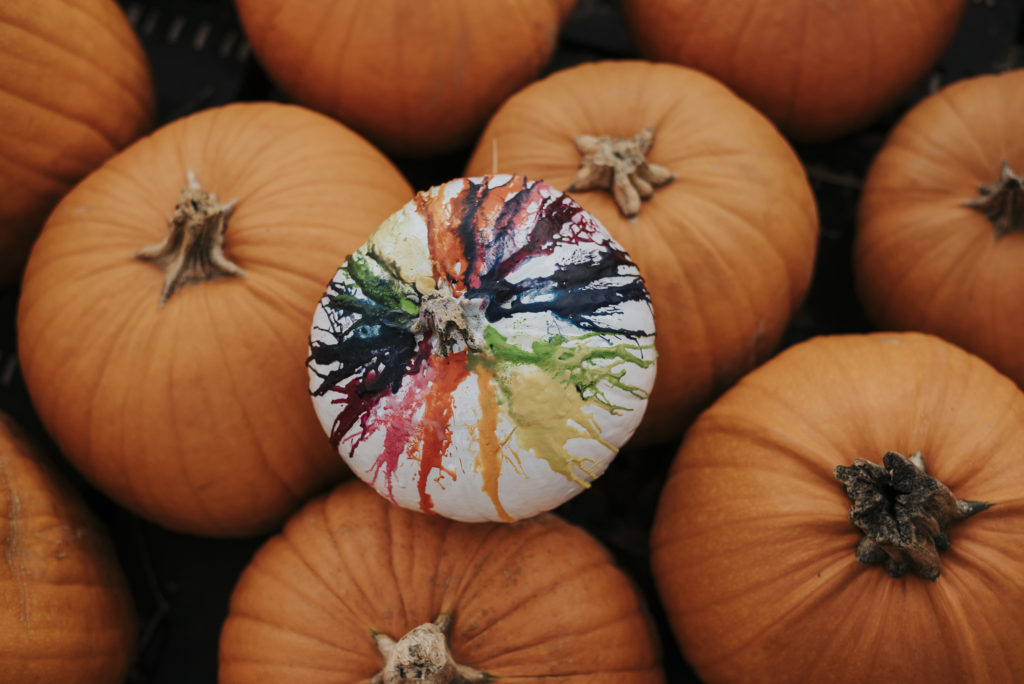 I was overwhelmed with this tragedy and as with every step in a family's journey, I know that photos are the best way to commemorate, honor, and celebrate all the good and bad things that make up our lives.
Emily: "Little did we know that we'd be mourning and rejoicing with the same breath. It's still hard for me to process. Do I mourn or do I rejoice because all I've felt is … guilt. I'm happy, but my sad mama heart wants our angel baby to know we are NOT in anyway trying to replace him. (we do not know the gender, but I feel as if it was a boy) Then on the other side of things I want this little one to know we have more than enough love to give and that we are ever SO grateful to have the opportunity to be parents to another beautiful soul."
Look below to see how the Taylors decided to celebrate all of their little pumpkins, whether they are with us now or not.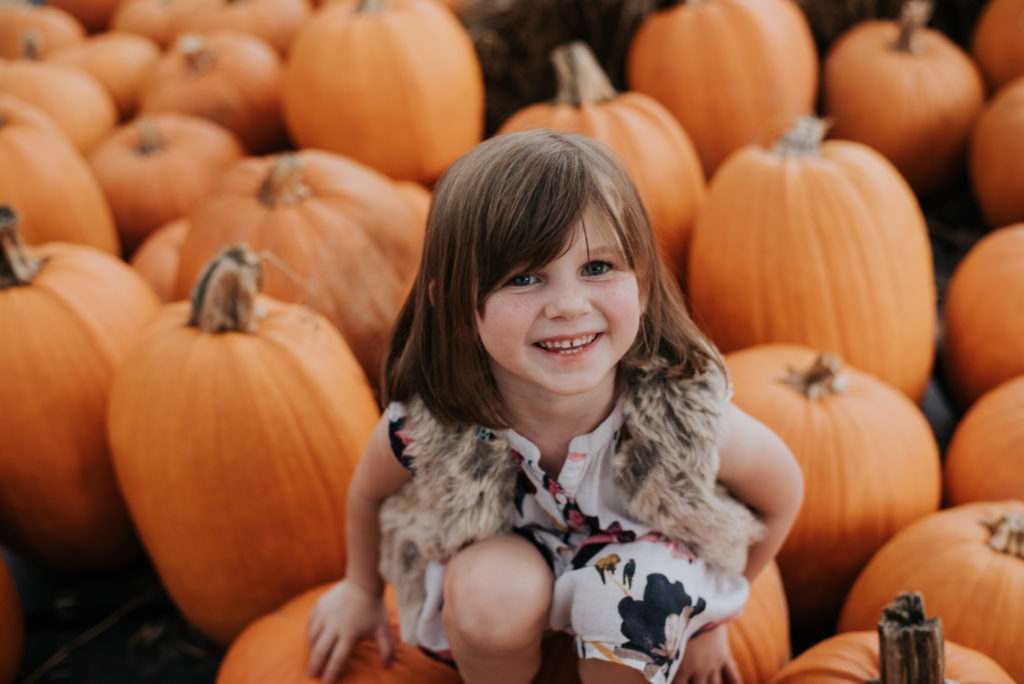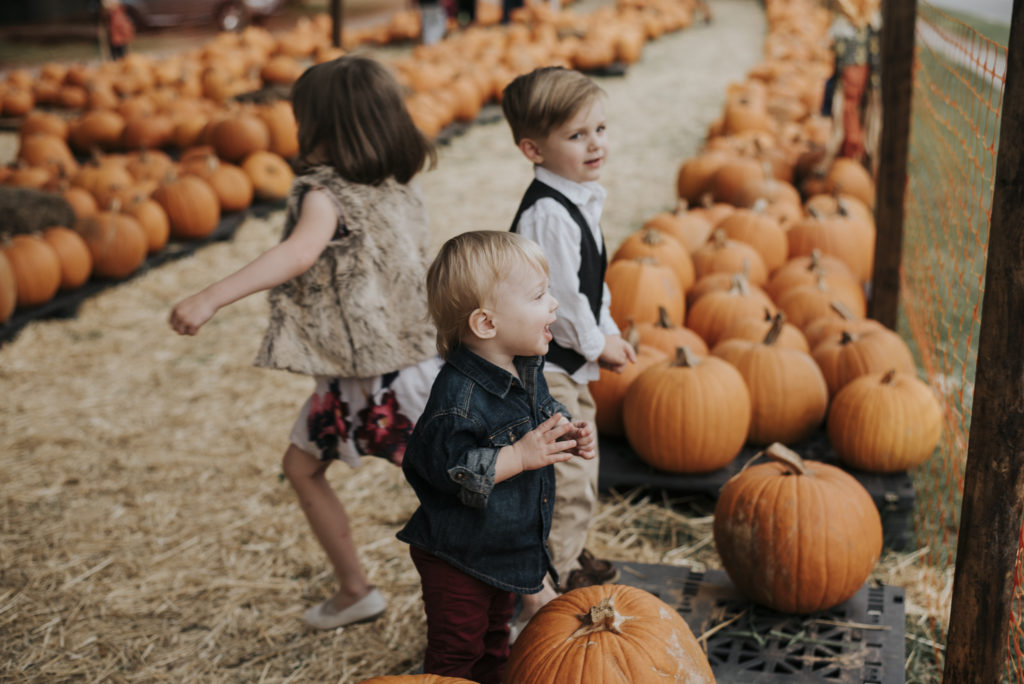 After a lot of deliberation, they decided to release a blue balloon to honor their little lost baby.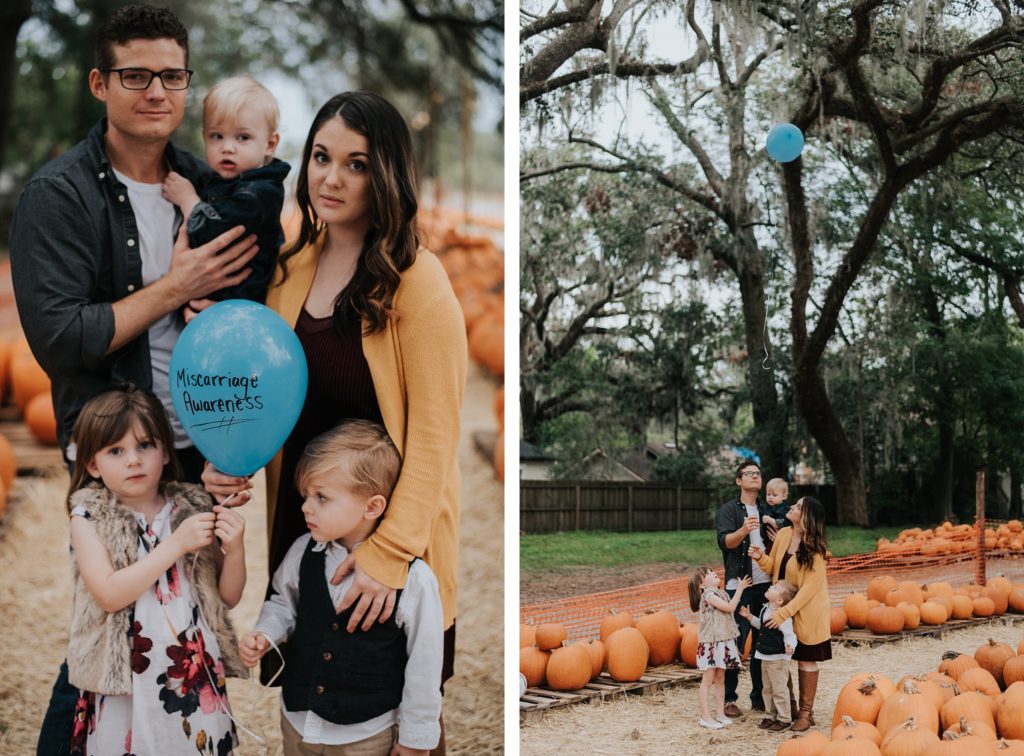 They waited to tell their three littles about both babies until the end of our photo session. They can't wait to meet their new rainbow baby sibling!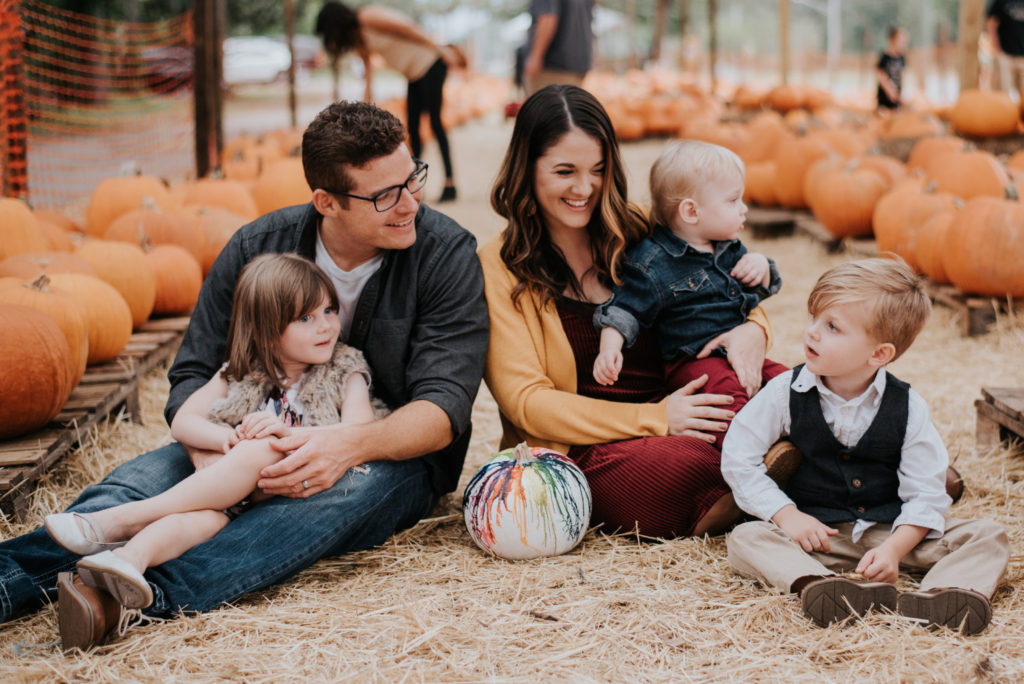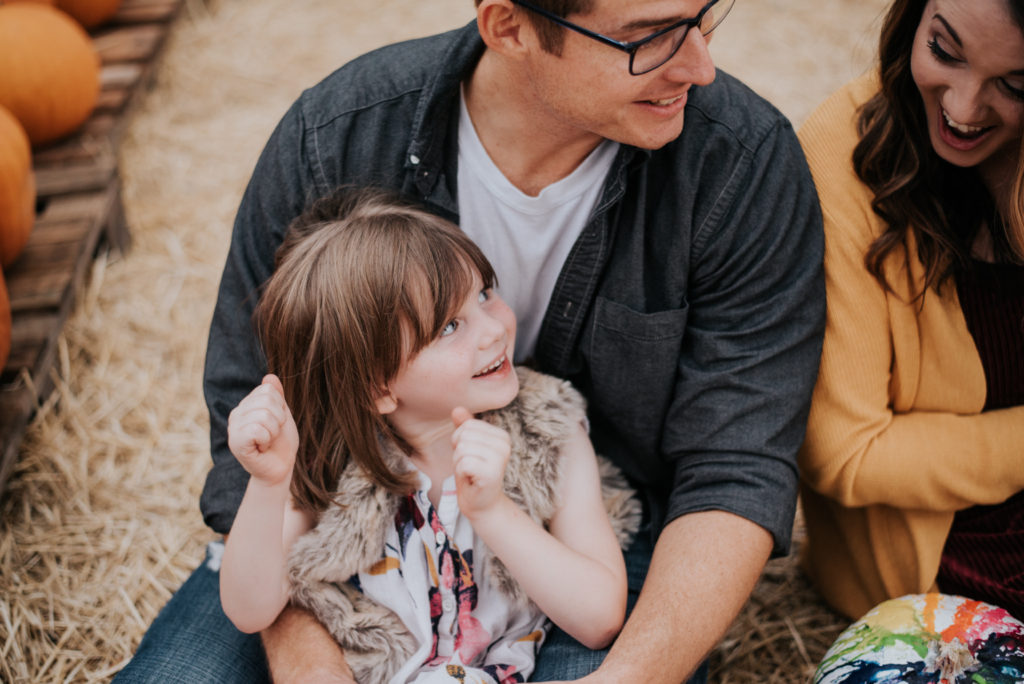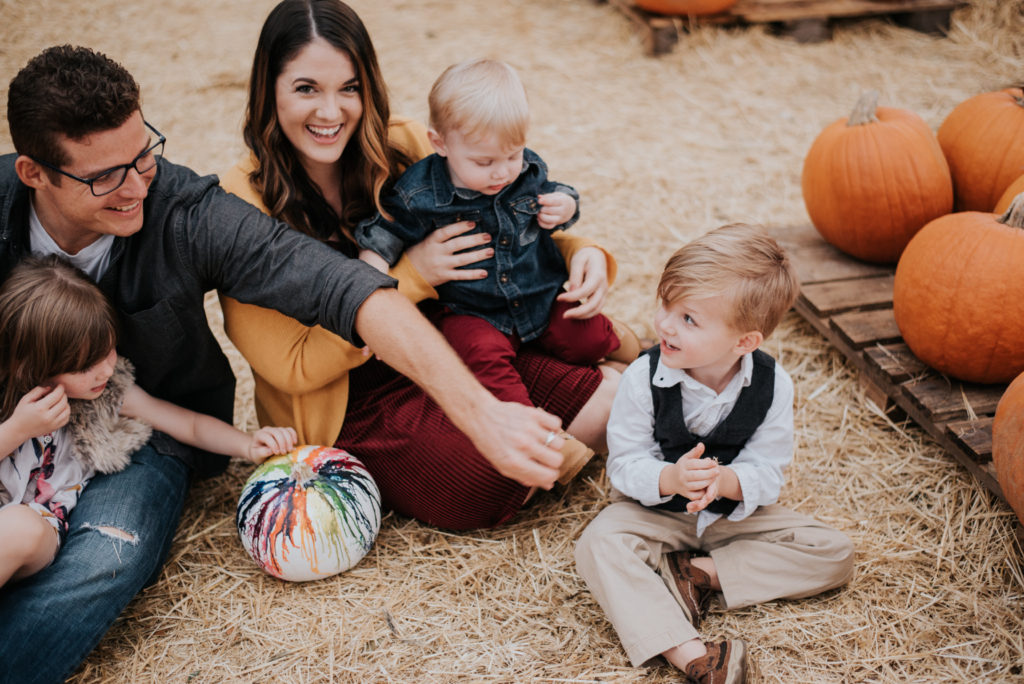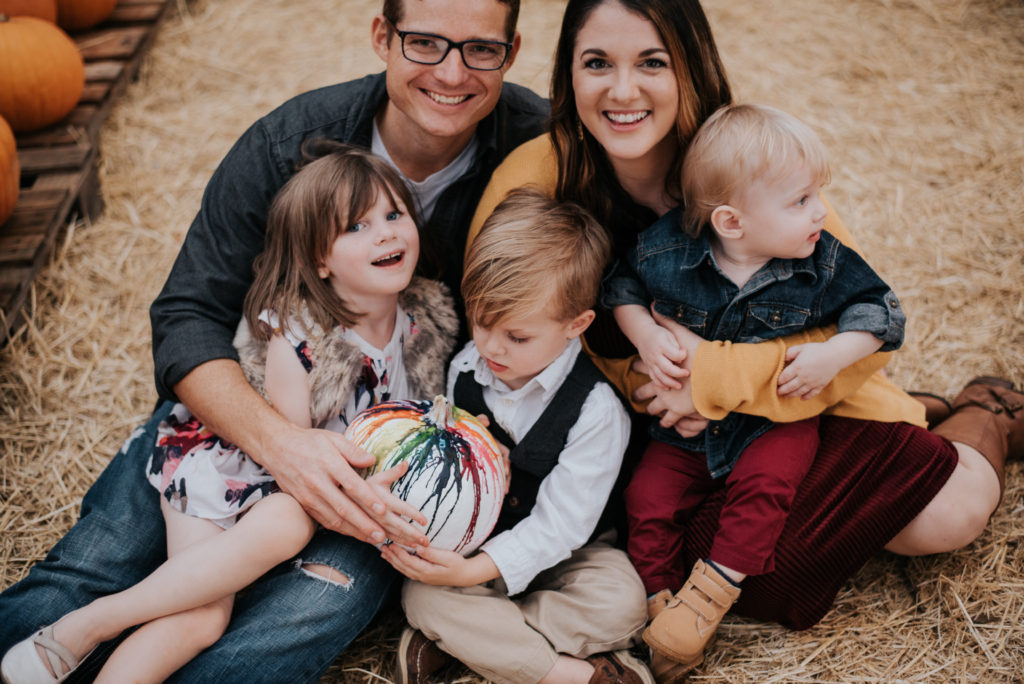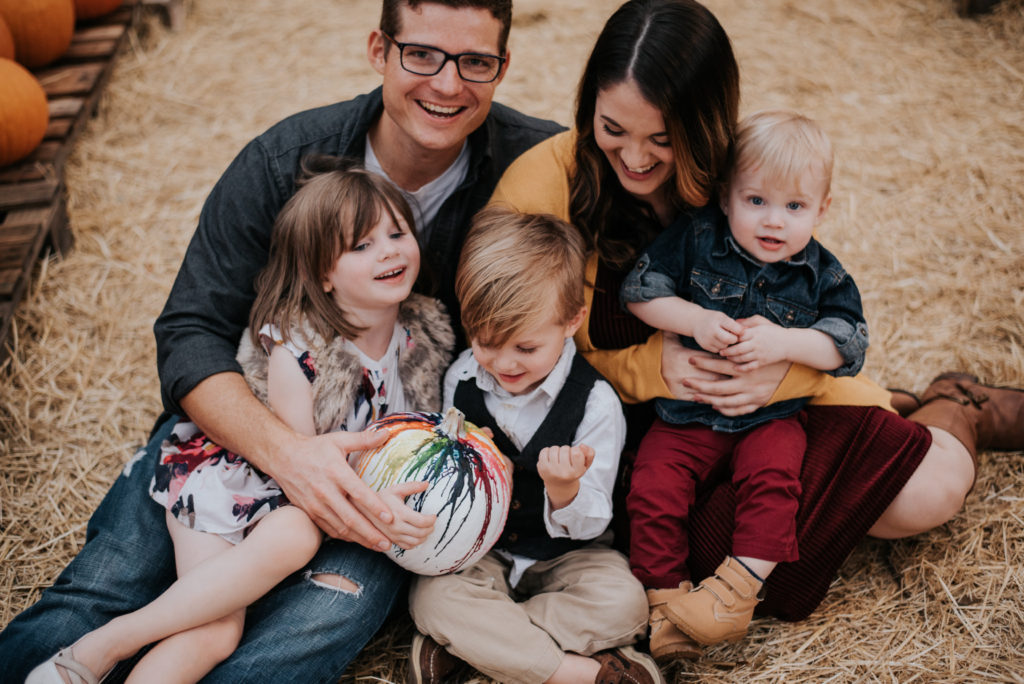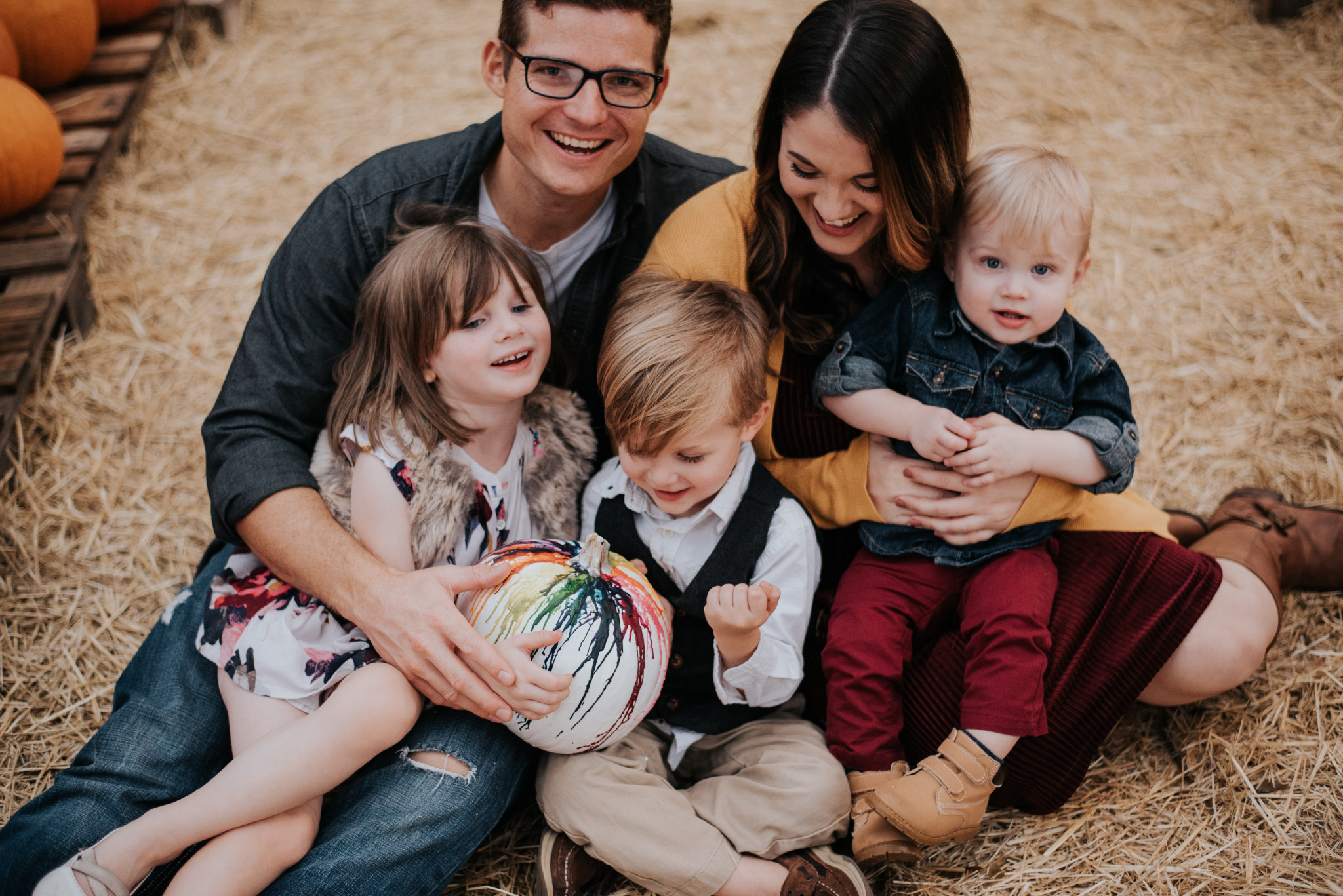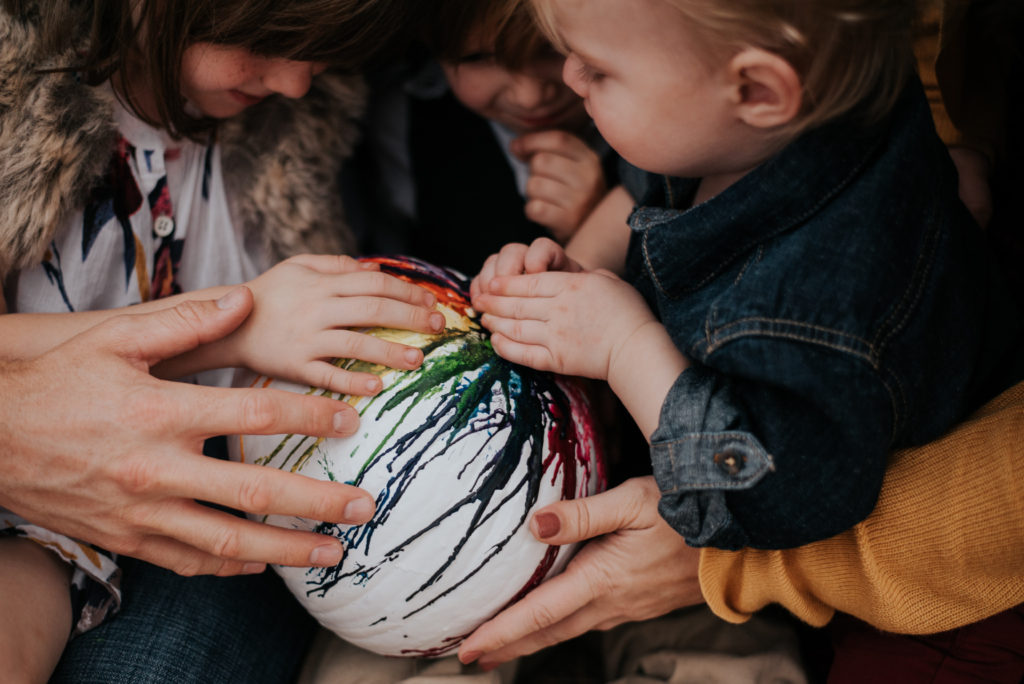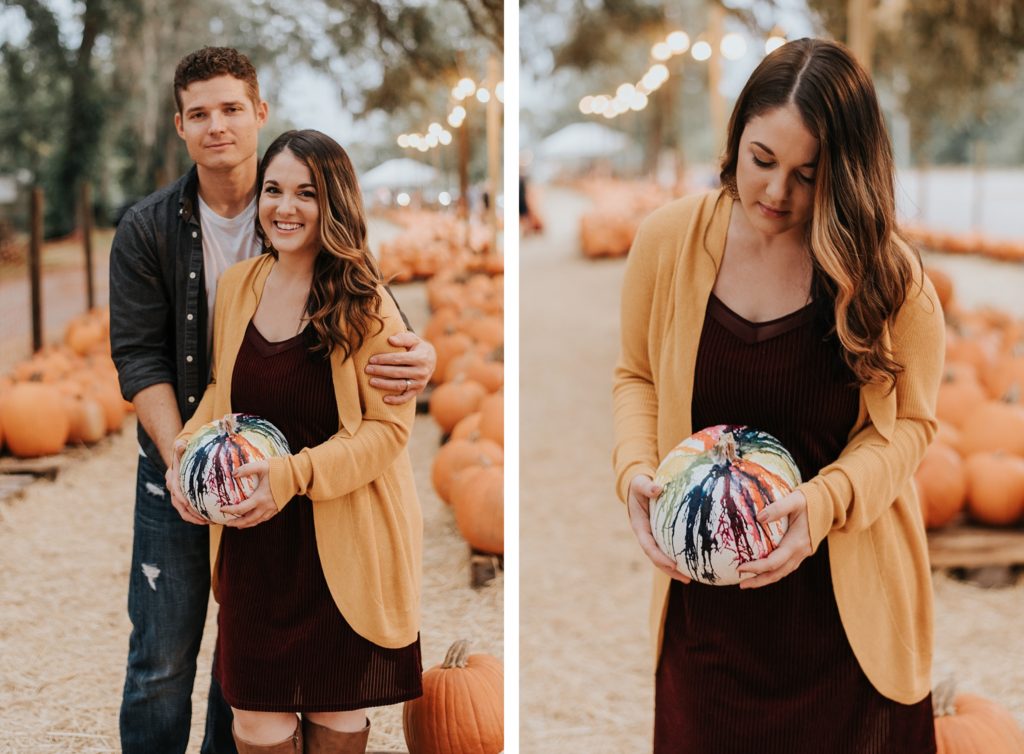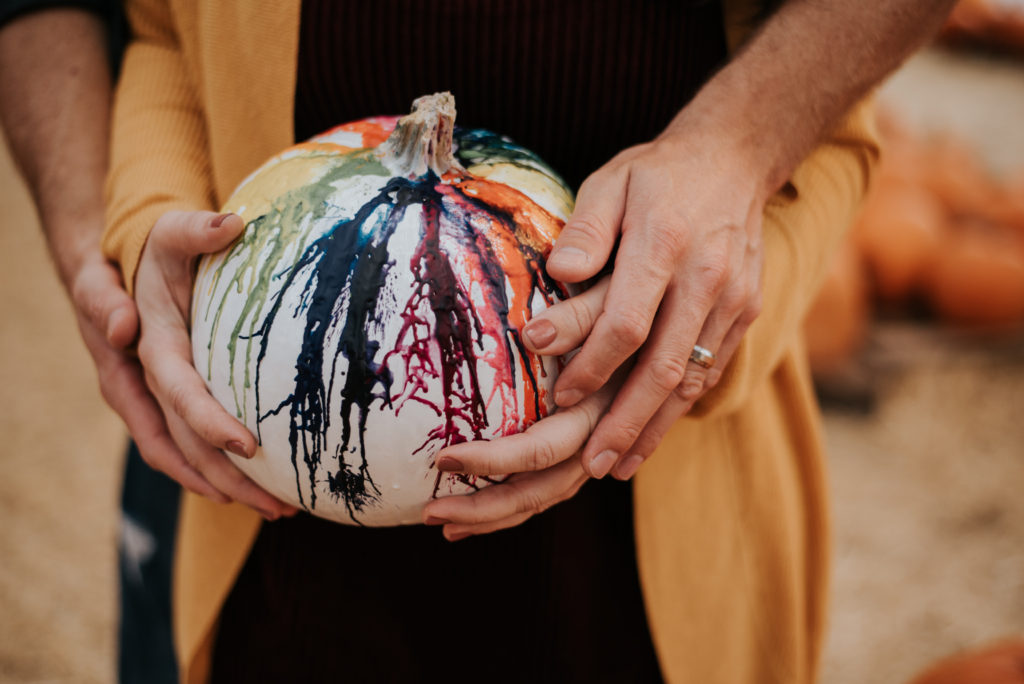 My heart is with this sweet little family as they welcome their rainbow baby to the world.