It took a few weeks, but Meagan & Andrew were able to invite me to an in-home session for their perfect new little girl, Lucy! Bonus dog and cats.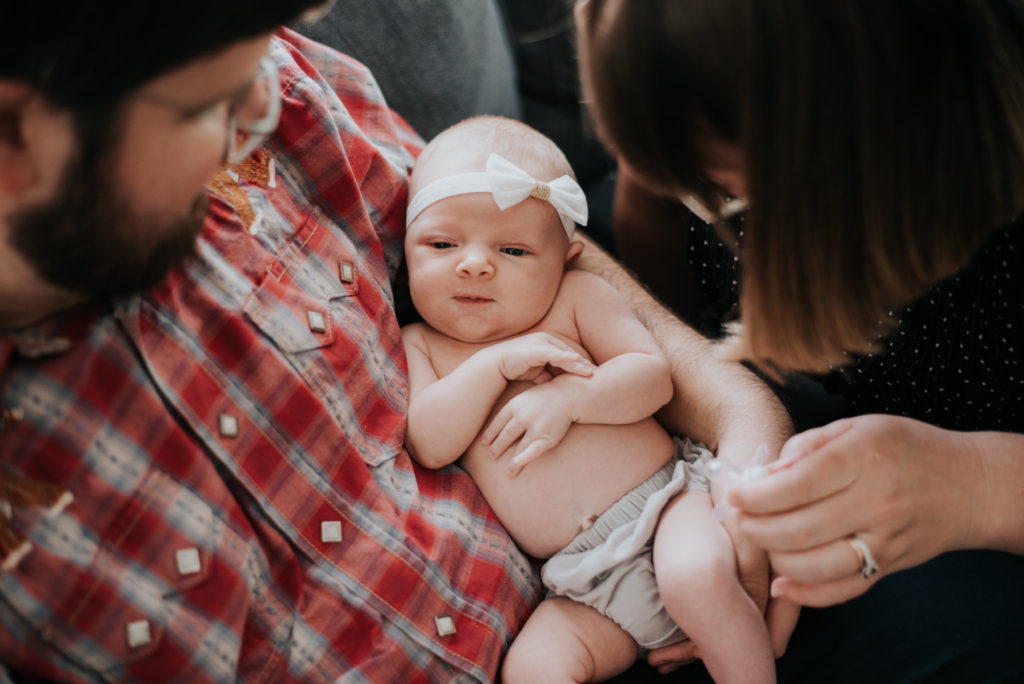 There is nowhere you can be more yourself than at home. There's just this figurative weight that's always lifted from my shoulders as soon as I walk through the door and close it behind me. And speaking as a lifetime hermit, once I'm over the threshold and my slippers are on, nothing is going to budge me from my safe place.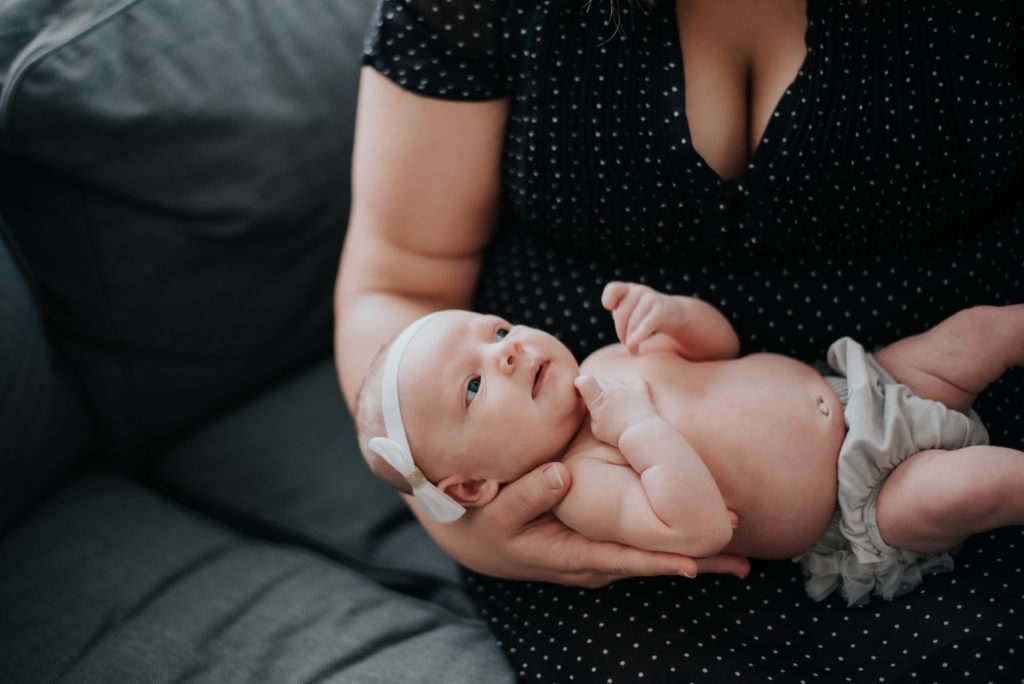 With a new baby, most parents are in that same headspace, but tenfold. Still, it would be awful to miss the opportunity to capture your little one's first few days or weeks of life with professional, keepsake photos. In an-home session makes it so much easier to memorialize your little family's growth. No need to pack everyone up and make your way to a studio across town, or cross your fingers that the weather stays suitable for baby.
Meagan and Andrew came to me for their maternity photos and we had a blast (and ate delicious food). I was so excited to check out their little historic home and meet Lucy!
She was just under a month old and full of energy! I love seeing babies' big eyes full of curiosity (and bewilderment) at this age. And Lucy had no shortage of either.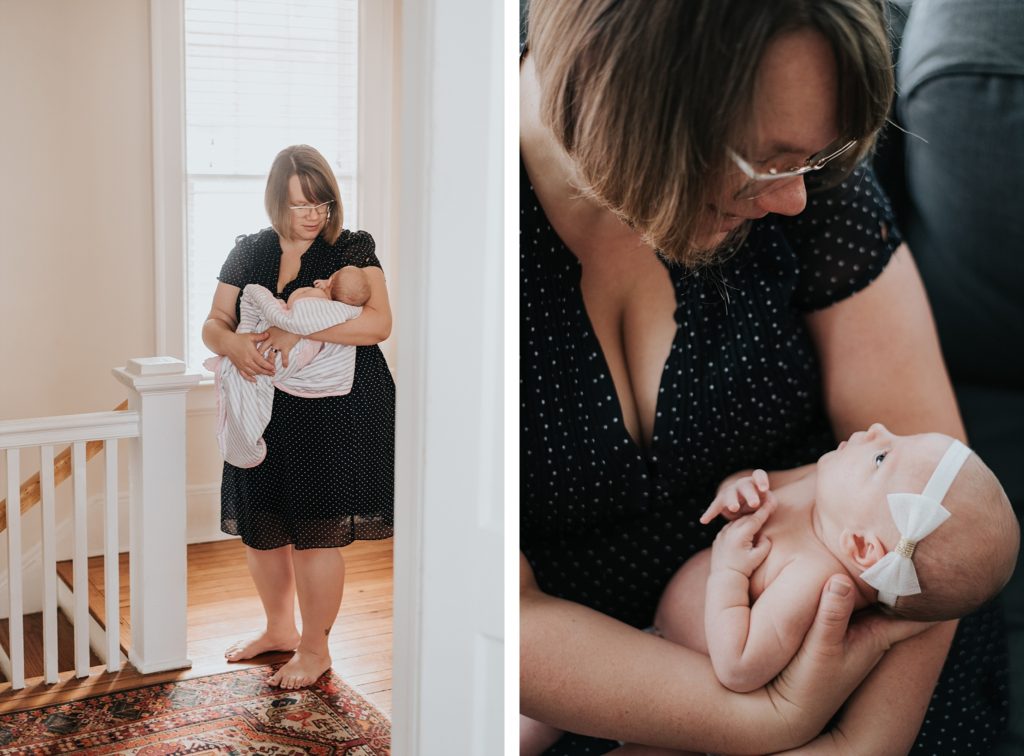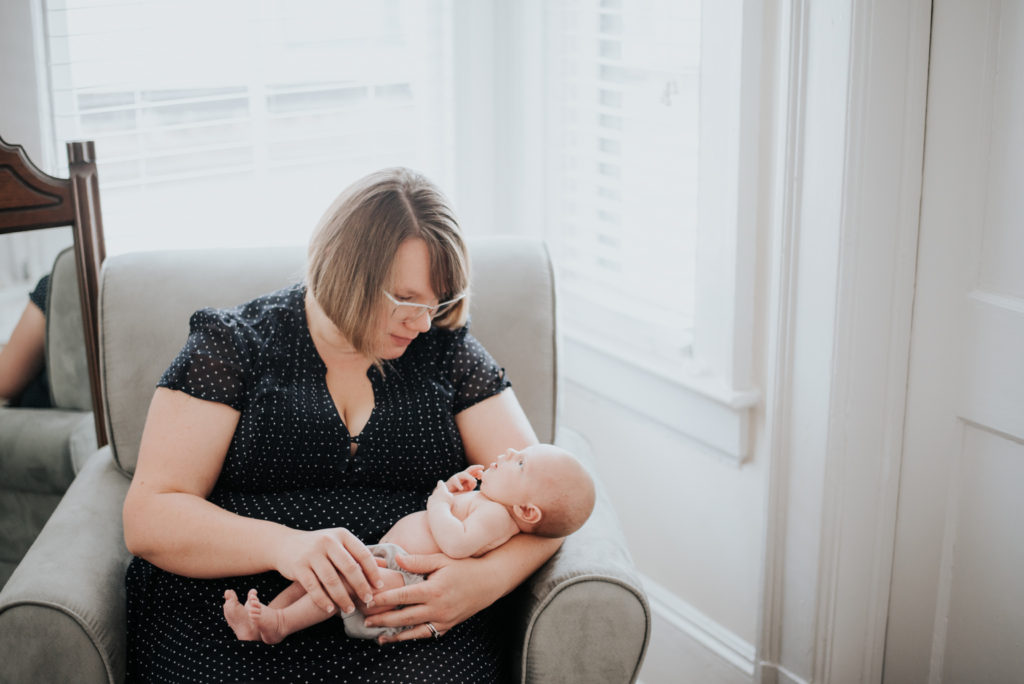 We also got some of that silly puppy action in there from the doggo that can't stand not being the center of attention. Move over Ben!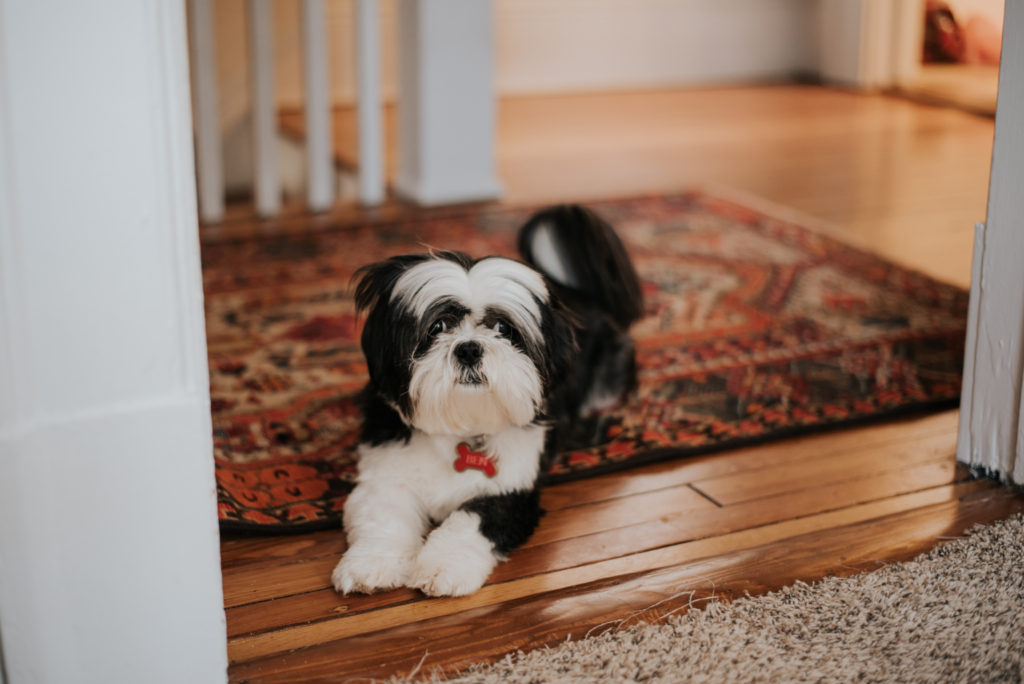 Getting the whole family involved – mom, dad, baby, and furballs – was something not easily accomplished on location, but well-suited to an in-home session. I just love all the squishy cuddliness and personal touches when I do these. You love your home and so do I.