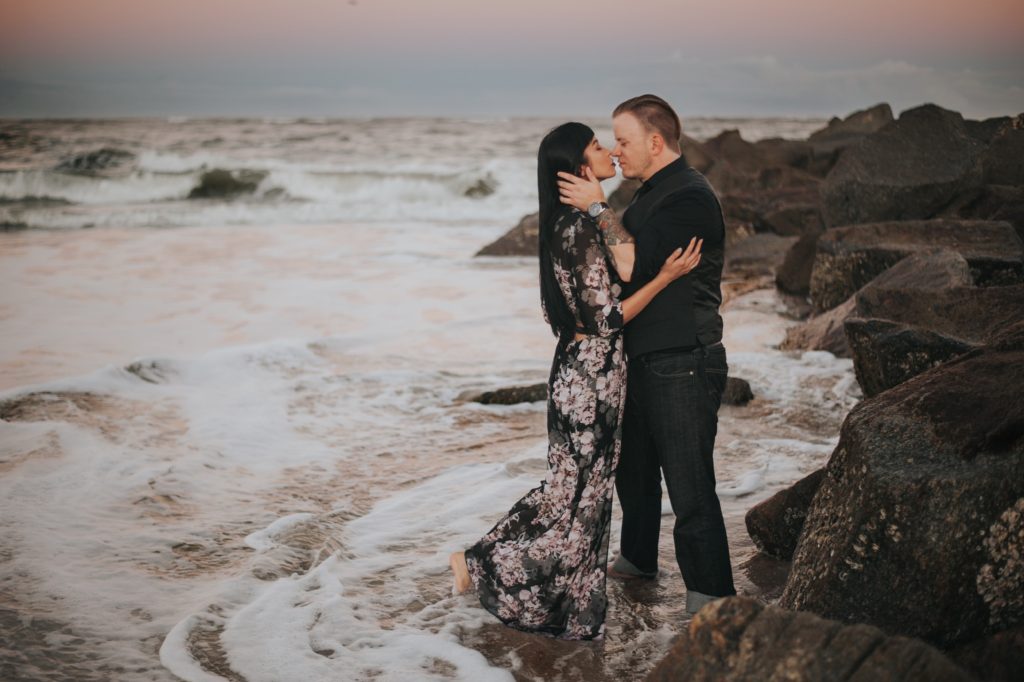 Couples are my favorite thing lately. Maybe it's the fact that Valentine's Day is looming. I don't know, but it gives me the warm fuzzies. I always have so much fun hanging out and being the third wheel, haha. Perfect for a beachy engagement session!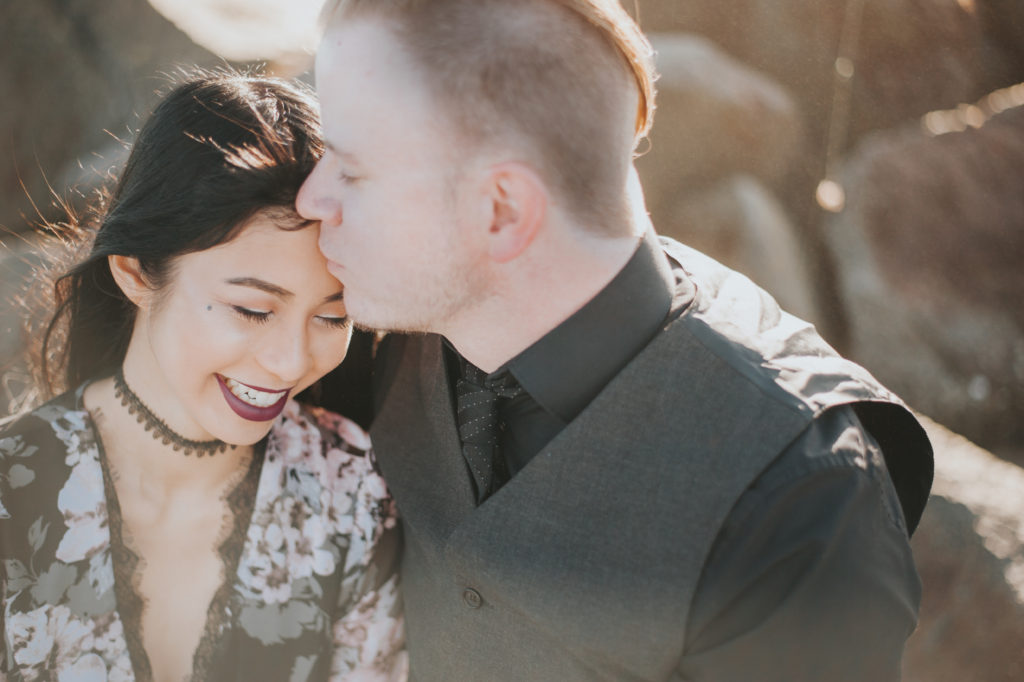 I've known Brian for a while. He and I run in similar circles, since he is also a photographer, so our friendship was inevitable. He has been a source of motivation for me, and I like to think I have been the same for him. But in all that time I think I have maybe 10 photos of him. Usually they're test shots when we're location scouting, so they're not exactly what you'd call "special."
I have a TON of photos of Kat, however. That's because she models here in Jacksonville. If you have any involvement in the photography scene locally, you have probably seen her face – she is muse to so many. You'll see her if you poke through my editorial portfolio! That's also the cool thing about Brian & Kat's relationship – it was one started between a photographer and his muse. Not a lot of things melt my cold little heart, but this ranks pretty high on the list.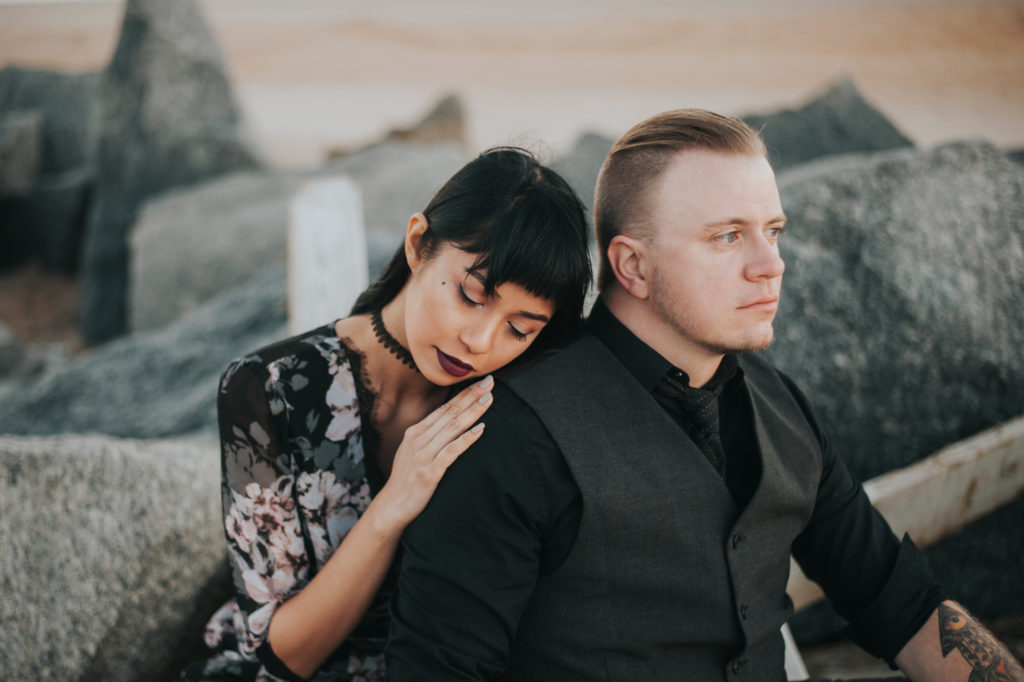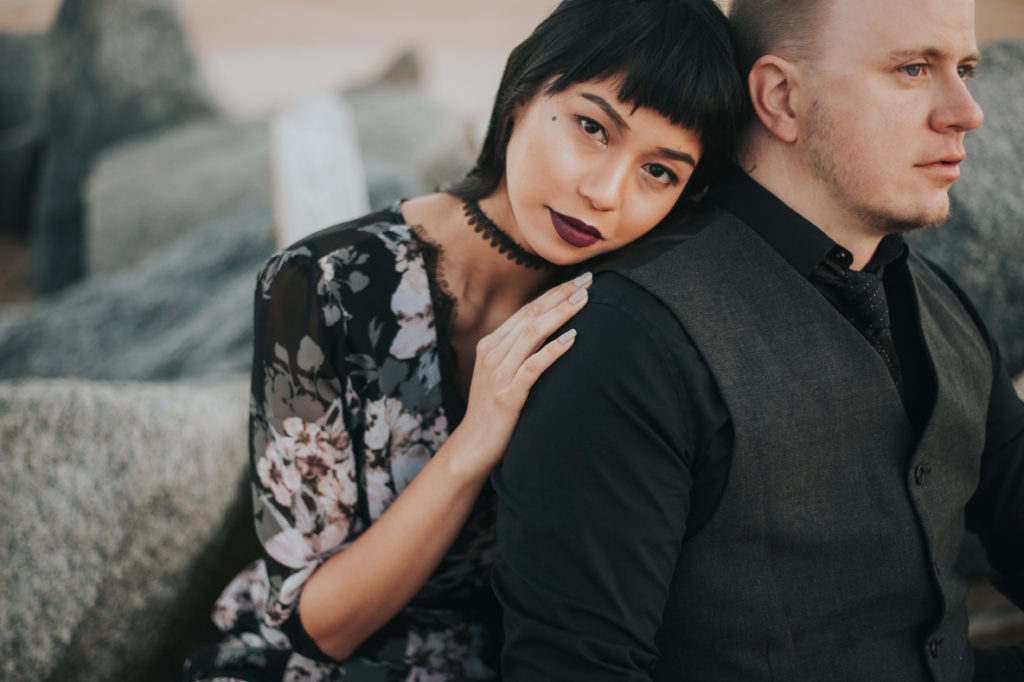 Anyway, when I saw the dress Kat was planning to wear – after I picked my jaw up off the floor – I told them I had to take them to the beach. Specifically Vilano Beach. So we piled in the car and made the drive, and honestly, it was so worth it. Best engagement session ever.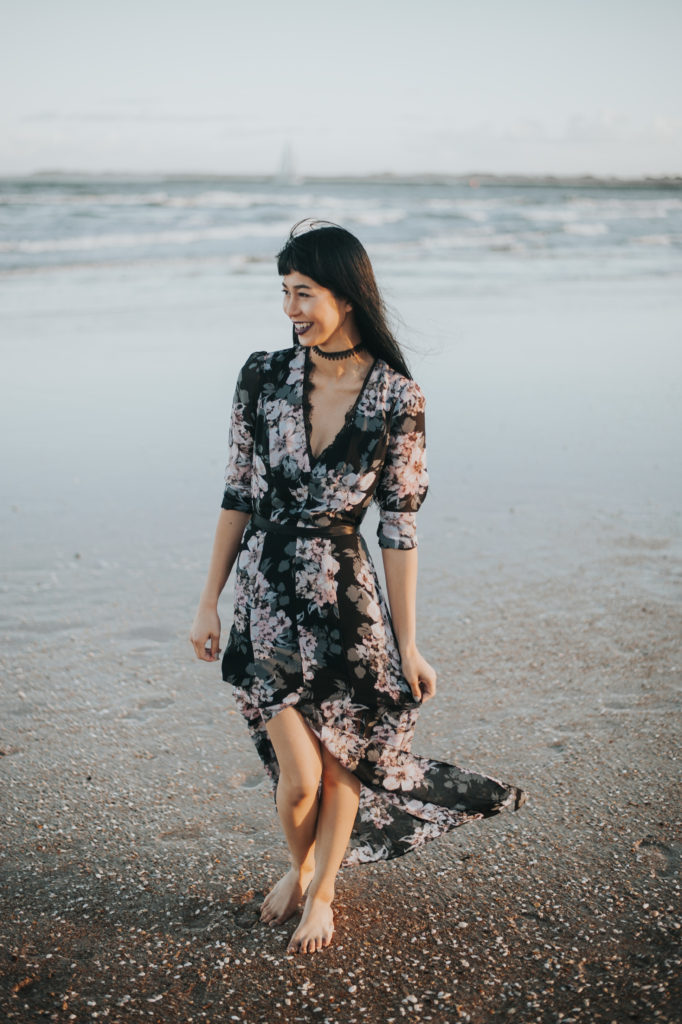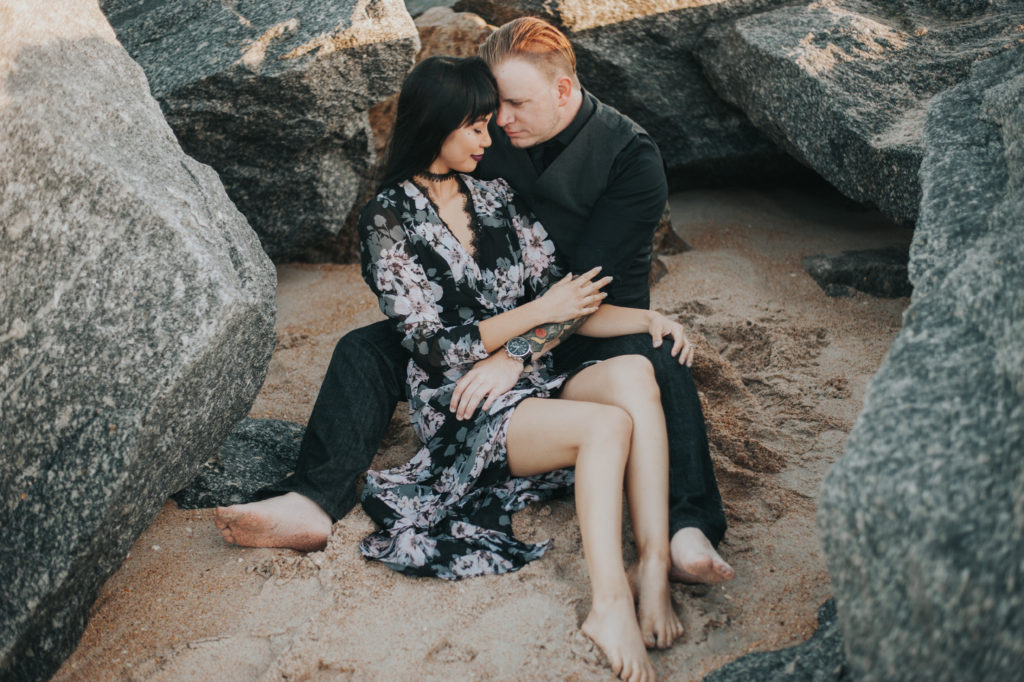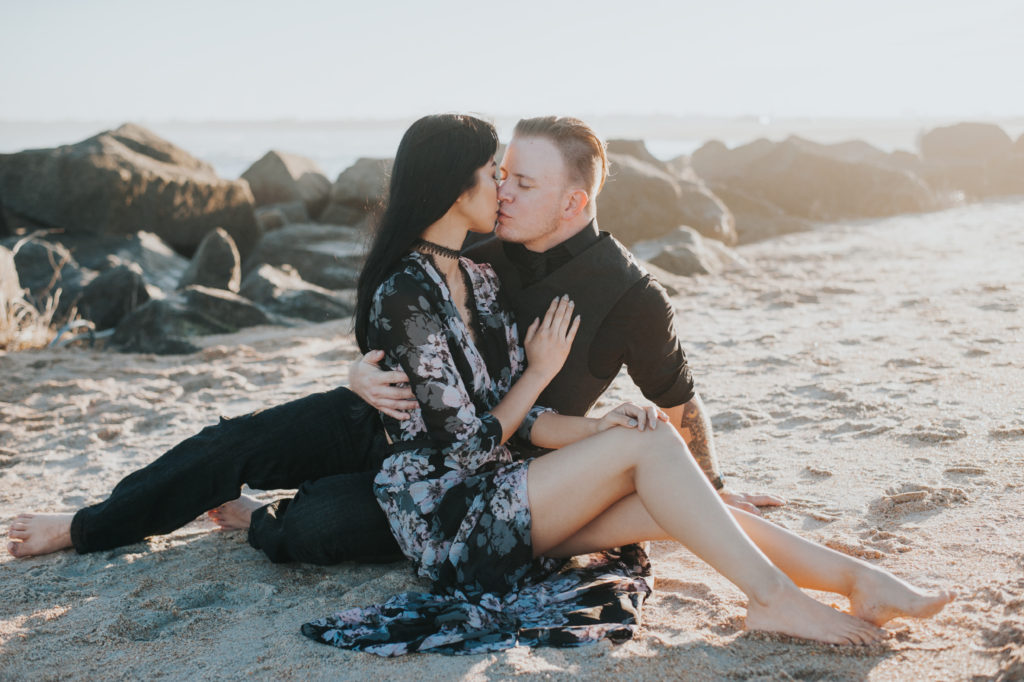 They're really such a chill couple. I always like to spend time with them and while I wasn't sure what to expect throwing Brian into a shoot like this, he was more than a champ. We had to hang out and wait for the light to be just right –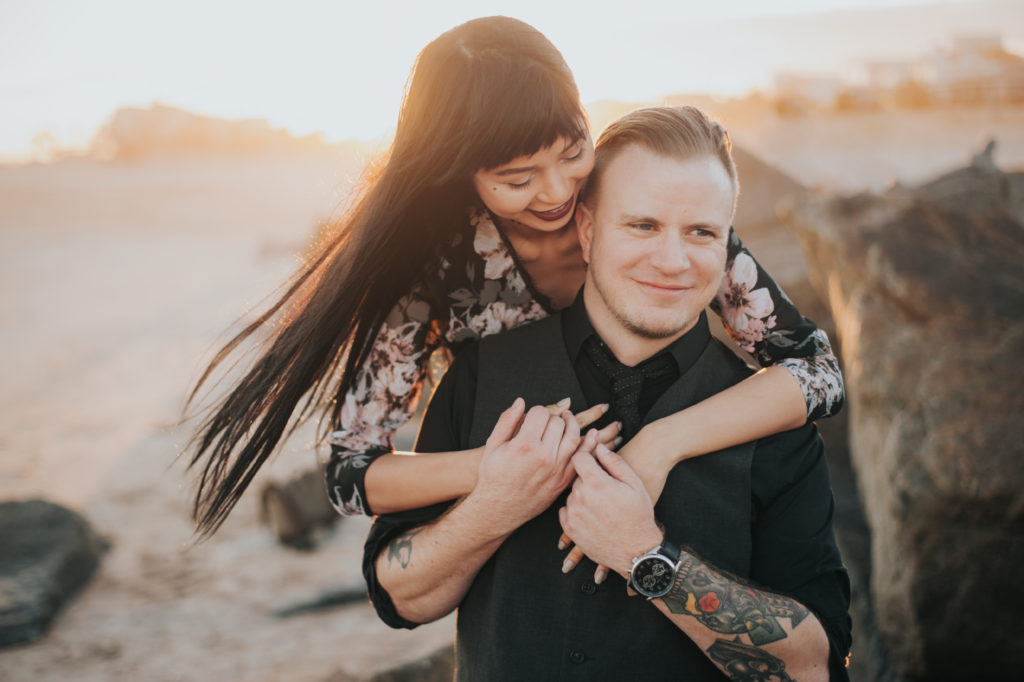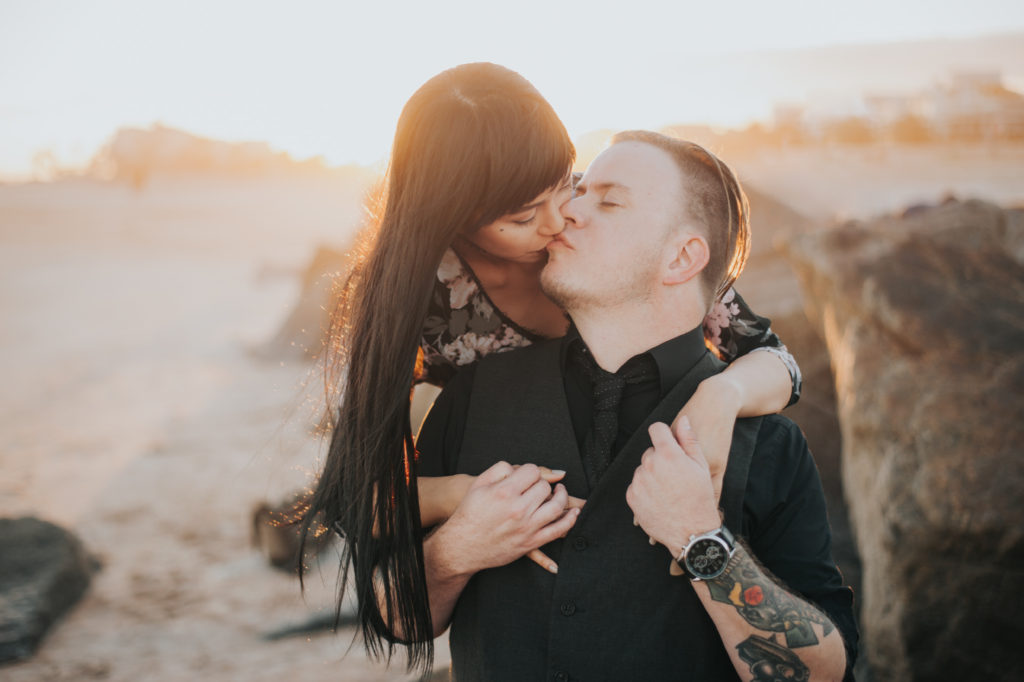 – which was definitely a great idea judging by the images we got – along with it being way chillier than we had anticipated. (Be quiet, Northern Jacksonville transplants.) I always joke that out of everyone in my family and couples' shoots, the husband/groom/dad is always the most vocal about being DONE. Or hungry, or tired, you know. But I got really lucky!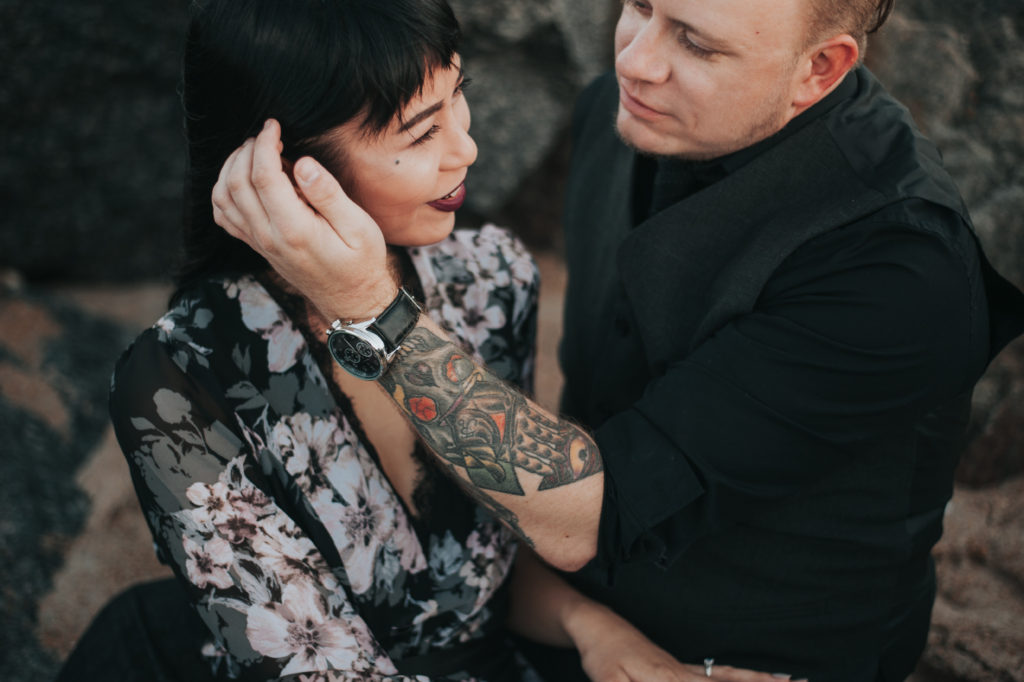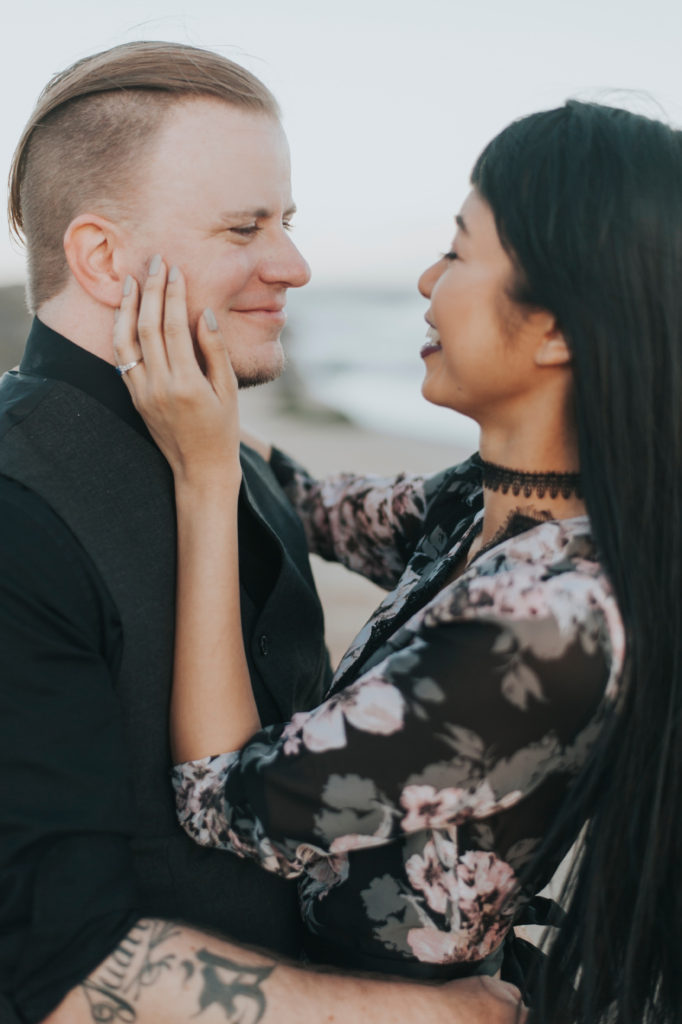 You can just see in their eyes how strong their love is for one another. It means a lot to me that I was able to capture this for them. I'm looking forward to their wedding and knowing that they will spend their lives together. Congratulations to you both, Brian and Kat!