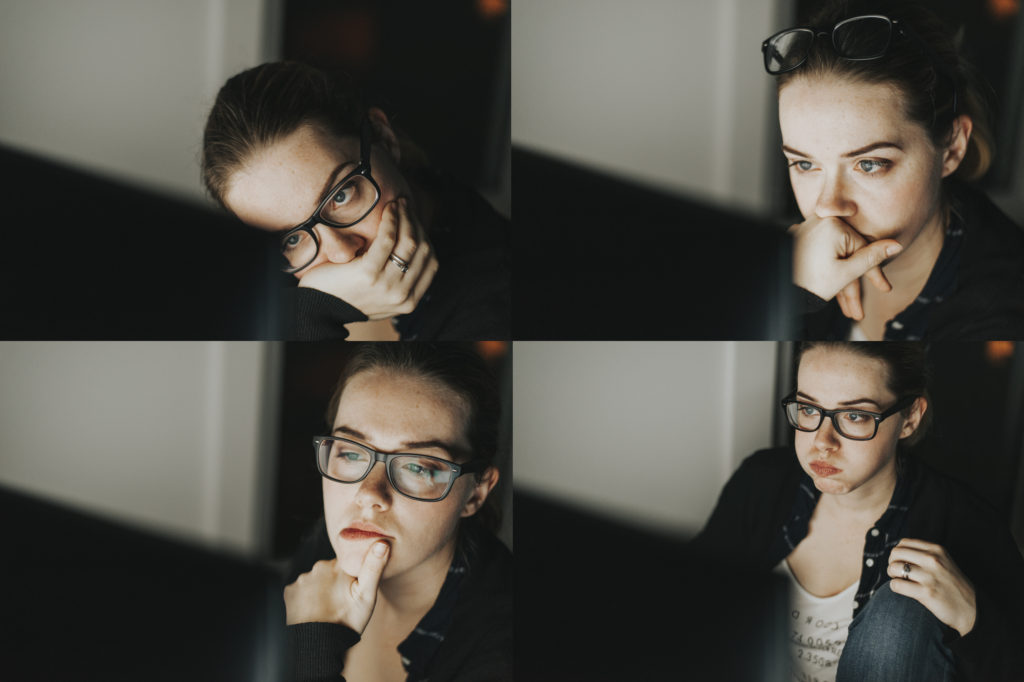 For the wonderful and creative ladies that have been in this with me – happy week 6! I have nothing but respect for your vision as artists. I actually greatly enjoy checking in on the group I'm in and seeing what everyone's coming up with as they journey through their year. We express our joys, sorrows, and stresses so differently, but I feel togetherness in that we all express them in the same medium.
Clearly the concept of art escapes me after what I could kindly call a rough week. I spend each Monday through Saturday turning over what I will do next in my project, but after the breakneck speed at which I traveled through this week, I find myself arriving at Sunday evening with not a single idea.
In reality, this is how I spend most of my evenings! I think many of my photographer friends can relate. Well, mine usually also involve this guy, which can make the process of editing better or worse, depending on his level of cuddliness: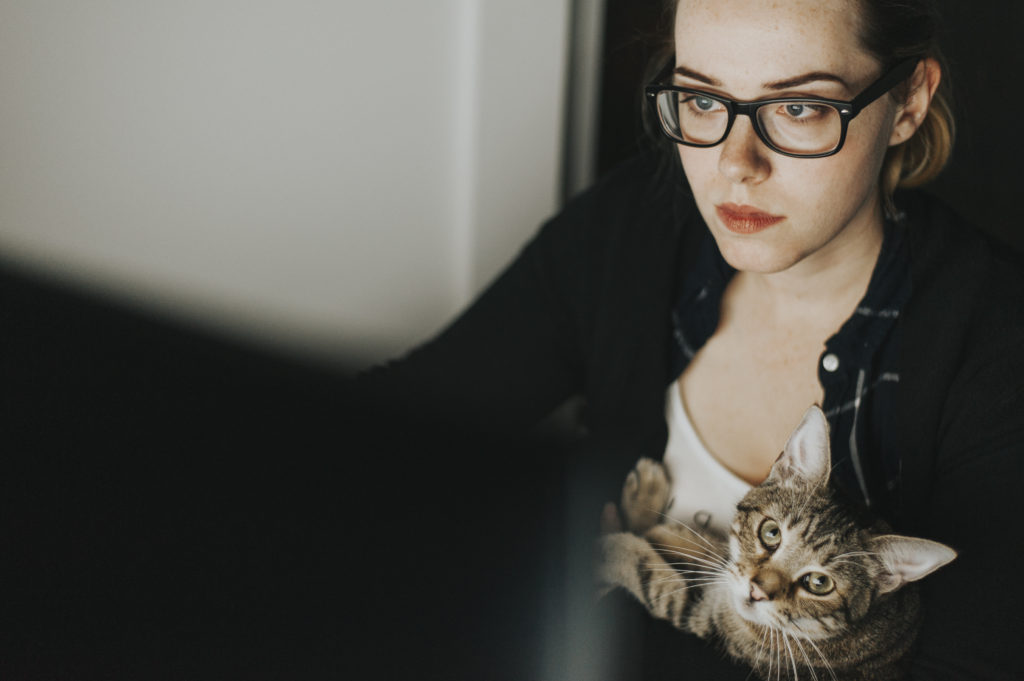 Tonight, I'm raising a glass to inspiration – I'll pore over the amazing talent of the other self portraiteurs I am following and try to look within and dig up what I can before next Sunday.
Have a good week, everyone!